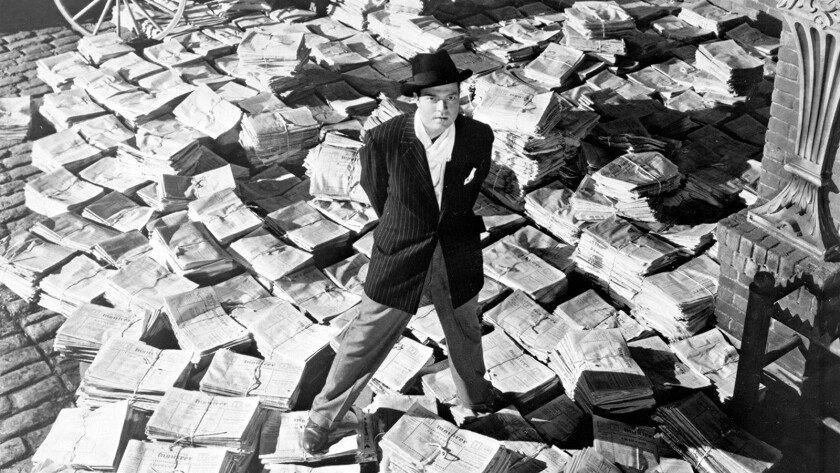 Though recently displaced by "Vertigo" at the top of Sight & Sound magazine's best films of all time list, Orson Welles' groundbreaking "Citizen Kane" remains as purely enjoyable a great film as American cinema has produced, and a chance to see it on the big screen is welcome news indeed.
To help mark the new Blu-ray release of "Kane" by Warner Bros. Home Entertainment, a special screening of the film, remastered and restored from original nitrate elements in 4K resolution, will be held on Sunday at 1:30 p.m. as part of AFI Fest at the American Cinematheque's Egyptian Theatre, 6706 Hollywood Blvd., Hollywood.
If that wasn't lure enough, an American Film Institute master class will follow the screening, featuring Welles' colleague Peter Bogdanovich and other luminaries.
See the most-read stories in Entertainment this hour »
---