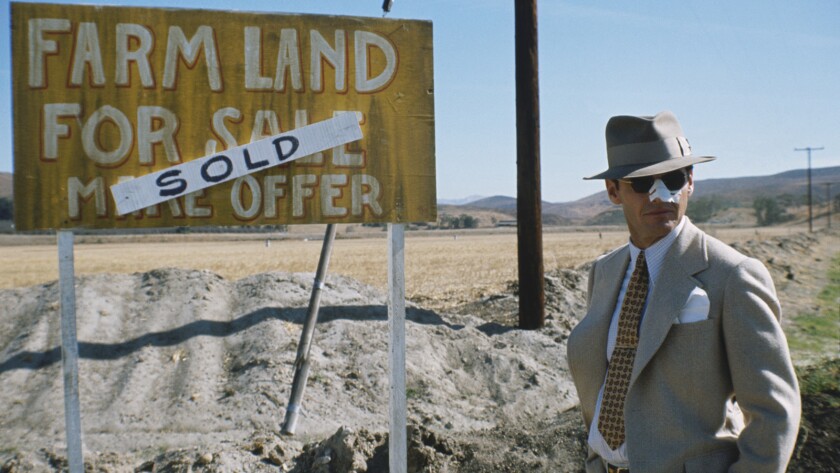 Film Critic
Can it be 45 years since "Chinatown," that most thrilling and disturbing of modern noirs, nominated for 11 Academy Awards, debuted? Yes, it can, and a screening and panel to commemorate the anniversary will take place June 27 at 7 p.m. at the Laemmle Royal Theatre.
Though it's a tale squarely in the dark noir tradition, "Chinatown" manages to combine a serious historical theme detailing the story of water use in Los Angeles with the character-driven narrative it has in common with the best of Raymond Chandler's detective stories.
Around this central core, Oscar-winning screenwriter Robert Towne, director Roman Polanski and stars Jack Nicholson, Faye Dunaway and John Huston have carefully woven more conventional themes such as solving a murder and understanding the motivations of a mysterious woman.
Talking about it all will be "Chinatown" actor Bruce Glover, assistant director Hawk Koch, and author Sam Wasson, who is working on a book on the films of the 1970s.
---