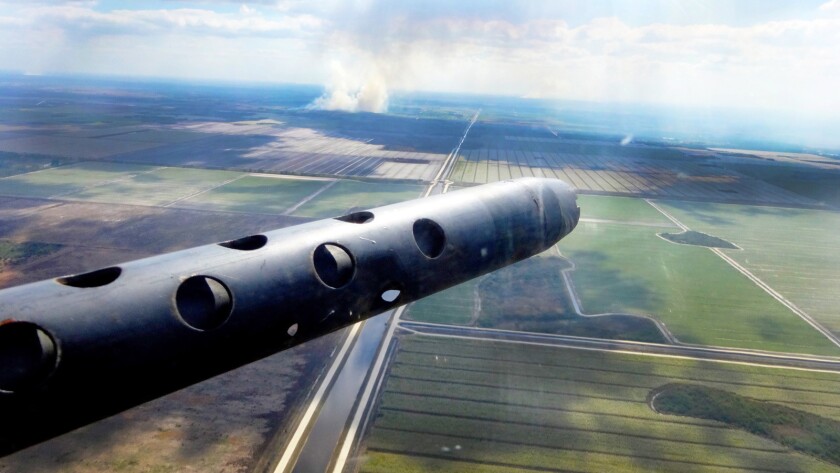 Film Critic
An unexpected gem that is as gorgeous and moving as it is surprising, "The Cold Blue" debuts on HBO on June 6, the 75th anniversary of D-day, which is just as it should be.
Put together from hours of meticulously restored full-color outtakes from William Wyler's celebrated 1944 documentary "Memphis Belle: A Story of a Flying Fortress," an inside look at the men of the U.S. 8th Air Force and their bombing runs over Germany, "The Cold Blue" dazzles visually and emotionally.
Directed by Erik Nelson with a resonant Richard Thompson score and executive produced by Catherine Wyler, William's daughter, "Cold Blue's" color footage both delights the eye and humanizes and personalizes the combat situations.
The same goes for the voice-over, the emotional recollections of still-living 8th Air Force veterans, all now in their 90s, who remember the way it was, sometimes weeping at their memories. "Anyone who says they weren't afraid," one man says, "is full of crap."
---