Native American actor Duane Howard overcomes all 'challenges' in his 'Revenant' role
For First Nations actor Duane Howard, a veteran screen and stunt performer, the cold chaos of "The Revenant" wasn't an ordeal but the fulfillment of a 30-year personal journey.
"The Revenant," which opens Christmas Day, stars Leonardo DiCaprio as Hugh Glass, who fights for survival as he hounds the renegade trapper, played by Tom Hardy, who killed his son. Physically broken but mentally resolute, Glass struggles against bitter winter conditions and is shadowed by a band of Arikara, Native Americans indigenous to the Great Plains region.
SIGN UP for the free Indie Focus movies newsletter >>
Co-writer/director Alejandro G. Iñárritu, winner of the 2015 director Oscar for best-picture winner "Birdman," cast the 52-year-old Howard, based in Vancouver, Canada, as Arikara leader Elk Dog. The warrior is on a journey of loss parallel to Glass', as Elk Dog seeks his missing daughter.
Howard shades his performance with personal experiences of loss and desperation from years spent alienated from his family. The imposing factor in the shoot wasn't the cold, he says, but "the frustration and the feelings."
More youthful in appearance than his character, Howard moves and speaks with measured consideration, appearing to choose words, glances and smiles with equal care.
Creating a man who is facing such significant loss tapped into memories of "looking for my daughter, moments with my older son, feeling that I wasn't a part of his life." Talking about that part of his life recently in an interview, Howard stares straight ahead as he quietly recalls "loss of family members and close friends."
That vulnerability is what Iñárritu seized on after seeing Howard perform. "What I got immediately with him is, through his eyes, I can see the interior life he has," Iñárritu notes. "He has a very deep emotional baggage inside that you can easily perceive."
For Howard, coming to terms with that emotional center has been a lifelong process.
"Before acting, I didn't know how to feel," Howard explains. "I didn't know how to express myself."
He began drinking at age 10. Drugs, violence and street life followed. "I shut down because of things I went through — physical abuse, mental abuse, spiritual abuse." He lived "that dark lie" until age 23. "Thirteen years of my life like that."
An abrupt and difficult turnaround followed a simple realization. "I wanted to have my life and my experience. I wanted to be unique."
After addressing his addictions, Howard worked with teens living the same life he'd escaped as part of the Adolescent Services Unit in Vancouver. A chance encounter with a local agent led to walk-on television roles on shows that included "The X-Files," "Smallville" and "Supernatural," followed by feature roles.
An episode of "Harsh Realm" was the first step in an unplanned venture as a stunt performer. "I rappelled off a 100-foot wall," recalls Howard with a continent-sized grin. "Then I was shot, then axed and beat up. All in one 18-hour day."
The stunt background proved invaluable on "The Revenant." In an early battle scene, filmed in the unfamiliar wilds of Alberta outside Calgary, where temperatures dipped to 20 degrees below zero, Howard recalls how Tom Hardy's character "shoots me off my horse and gives me a big boot to the head." The actor performed those stunts himself.
Watch Q&As with the 'The Revenant' cast and crew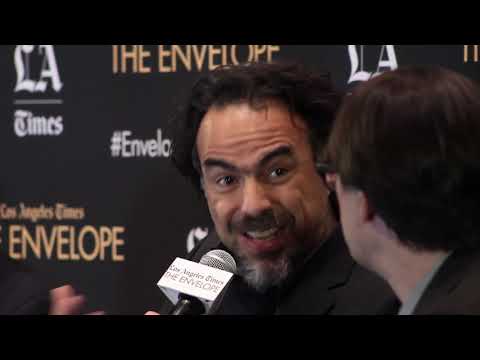 On Now
Video: 'The Revenant': Limited shooting hours
On Now
'The Revenant': Attraction of the story
On Now
Video: 'The Revenant': Know what you're getting into
On Now
'The Revenant': Knowing a character's future
On Now
'The Revenant': Conditions affect performance
On Now
Video: 'The Revenant': The bear scene
On Now
'The Revenant': Agility of the story
"The fact that he can ride, and that he can be very physical," Iñárritu says, "was a huge asset."
Howard describes an "immediate connection" with Hardy, and a sleeves-rolled-up, "let's do this" attitude. His primary scenes with DiCaprio were nonverbal, though Howard recalls a torch-lit scene with horse riders circling around DiCaprio.
"It was so intense, so quiet, this moment where we could hear each other breathing really heavily," Howard recalls. "Our breath was in the air, he was holding the torch, we locked eyes. It was so powerful."
As production on "The Revenant" was delayed while waiting for proper weather and light, the script evolved. For Howard, that meant regular delivery of new pages with dialogue in the Arikara tongue, a language he doesn't speak.
"It's a tough language," he explains. "It would be just like me asking you to learn my language, and vice versa." Hailing originally from the Mowachaht/Muchalaht community, Howard is of the Nuu-chah-nulth nation and speaks their language to a limited degree.
Iñárritu acknowledges the particular challenge of working in a language most people have never even heard. "To learn that native language is a very extraordinary task. To make us believe you own those words, to convey that emotion, is a high-caliber level of demanding performance. He delivered."
Arikara consultants were on hand to translate dialogue and act as dialect coach for Howard and other actors. Howard says previous productions have asked for similar language adjustments, without the same support. His face clouds over as he recalls past experiences.
"I've seen a lot of racism on set. We go through that on other films, people thinking we all know the same language," he complains. "In the Sioux language, there are different dialects. Even where I'm from, there are three different dialects in the Chehalis language. It's all different. People don't understand."
Howard strives to change perceptions behind the scenes. "I work with Capilano University, and the Indigenous Independent Film Program," he explains, and serves as a mentor to younger actors, all part of embracing forward movement.
"I used to say 'hard times,'" Howard notes, "but I'm trying to change my dialogue. Now it's 'challenging.' Hard is when you're giving up on yourself; if you say it's hard you're not going to want to do it. Challenging is something that puts a belief in me, a belief that I can do it. I can be open to persevering through challenges, and facing those fears."
MORE:
Screenwriter Mark. L. Smith on the long journey to 'The Revenant'
Other films will try to find an audience as 'Star Wars' goes into second weekend
Golden Globes 2016: Leonardo DiCaprio's long wait in the loser's circle may finally be at an end
Get the Indie Focus newsletter, Mark Olsen's weekly guide to the world of cinema.
You may occasionally receive promotional content from the Los Angeles Times.