Joshua John Miller's horror film 'Final Girls' conjures up an afterlife as a growing theatrical cult film
Screenwriter Joshua John Miller thinks horror films are part of his DNA.
Miller, 41, appeared in Kathryn Bigelow's first film, the 1987 vampire thriller "Near Dark," the same year his half-brother, Jason Patric, starred in the 1987 vampire blockbuster "Lost Boys." His mother, Susan Bernard, was featured in the Russ Meyer's 1965 exploitation classic "Faster Pussycat! Kill! Kill!"
And his father, the late actor-playwright Jason Miller ("That Championship Season"), starred as Father Damien Harris in the 1973 devil possession horror flick "The Exorcist."
See more of Entertainment's top stories on Facebook >>
"I think what's interesting is that they are genre movies on the surface, but buried within them are very interesting ideas," Miller said. "I could write a graduate thesis on each of them."
And perhaps one day, a college student will write a paper on "The Final Girls," a slasher comedy that an L.A. Times review described as "Scream" meets "Pleasantville."
Miller and his writing and life partner, M.A. Fortin, penned this funny but surprisingly emotional slasher comedy about Max (Taissa Farmiga), a young woman mourning the sudden death three years earlier of her actress mother (Malin Akerman). Max reluctantly goes with her friends to a movie theater for a screening of the '80s slasher flick "Camp Bloodbath," in which her mother starred.
But when a fire breaks out in the theater and Max and her friends slash the screen to escape, they don't find themselves in the back alley of the theater but in her mother's movie. Max must not only come to grips that she's talking with her mother again, albeit the character her mother is playing, she must help this "shy girl with the clipboard and a guitar" battle with the psycho, machete-wielding masked killer.
"The Final Girls" premiered last year at SXSW, earned a few honors on the festival circuit and had a Rotten Tomatoes score of 73% when it opened in limited release in October theatrically and on VOD. The DVD was released in early November.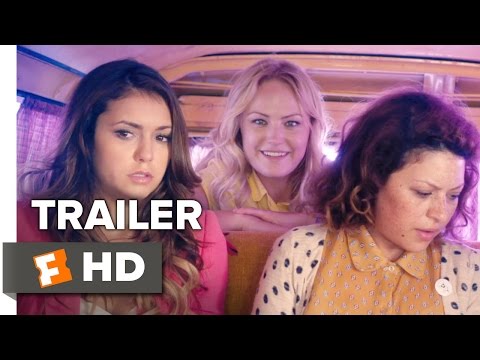 And now "Final Girls" could be the next big cult film in the making. It's the Nuart Theatre's Friday midnight movie. Miller, Fortin and cast members including Thomas Middleditch and Alia Shawkat will be introducing the screening.
Miller and Fortin conceived the idea for "Final Girls" as a way, Miller said, "to deconstruct the experience of having grown up in the shadow of the most famous horror film ever made and its effects on me and the strange comfort it also gives me."
He was in his 20s when his father died in 2001 at age 62 of a heart attack. "He died suddenly, and it was quite devastating," Miller said.
Since the film's release, Miller has received lovely notes from people who tell him they are shocked that they cried in a horror movie. "That is not something they expected."
Miller hopes that the midnight screening of "Final Girls" will lead to more bookings across the country. "I think it's kind of a movie that is so unique and singular, it will find a life. I think these kind of movies last a lifetime."
-------------------------
'The Final Girls'
Where: 11272 Santa Monica Boulevard, West Los Angeles
When: Midnight Friday
Info: (310) 473-8530, www.landmarktheatres.com/los-angeles/nuart-theatre/
Get our L.A. Goes Out newsletter, with the week's best events, to help you explore and experience our city.
You may occasionally receive promotional content from the Los Angeles Times.