Discover rarely seen French film noir classics in vital American Cinematheque series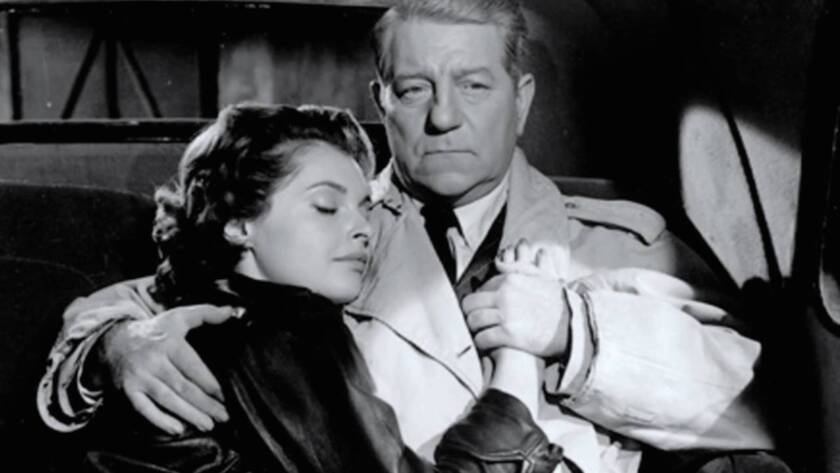 Film Critic
If you're a devotee of film noir, and you should be, you likely think of it as a dark-end-of-the-street, distinctly American film style that was unaccountably given a Gallic-sounding name — born when French film critics detected a more cynical, more corrosive tone in post-World War II Hollywood movies.
But what if French filmmakers had been making their own accomplished noir-type films since before the war? And what if they continued to do so even after the English-language flowering?
That is the premise behind "The French Had a Name For It," a splendid eight-film series playing at the American Cinematheque's Aero Theater in Santa Monica starting Thursday and running through the weekend.
Not always given the respect they deserved in France, and then overshadowed by the coming of the New Wave in the 1960s, these films are mostly unknown, even completely unseen, as far as American audiences are concerned.
But at their peak, these are richly entertaining genre exercises, enjoyable and crisply made, at times directed by top drawer filmmakers on the order of Henri-Georges Clouzot and Luis Buñuel and featuring major stars such as Jeanne Moreau and Jean Gabin.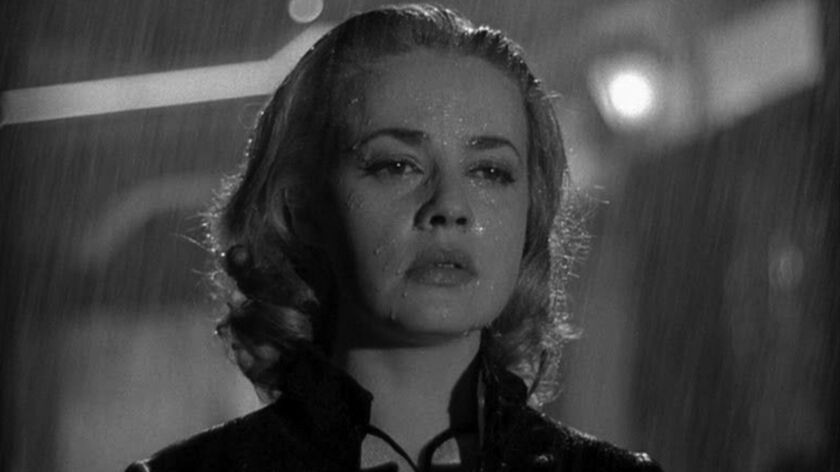 Author-programmer Don Malcolm estimates that these films number close to 600. He calls them a "lost continent" of cinema, and he should know.
Malcolm, who is working on a book on the subject, is the guiding spirit behind the Cinematheque series, an annual event now in its fourth year.
He's devoted a chunk of his life to identifying these films, clearing up rights issues and pushing the original distributors to subtitle them in English so they can be seen in this country.
Among the rarities on display are Sunday night's double bill (starting at 7:30 p.m., as do all the programs) of early Clouzot films: 1941's "The Last of the Six," which he helped write, and 1942's "The Assassin Lives at 21," a directorial effort that mixes humor with icy chills.
The series opens Thursday night with arguably its strongest double bill, 1959's "Fever Rises At El Pao" and 1949's "Such a Pretty Little Beach," both starring legendary French actor Gérard Philipe, who died at age 36.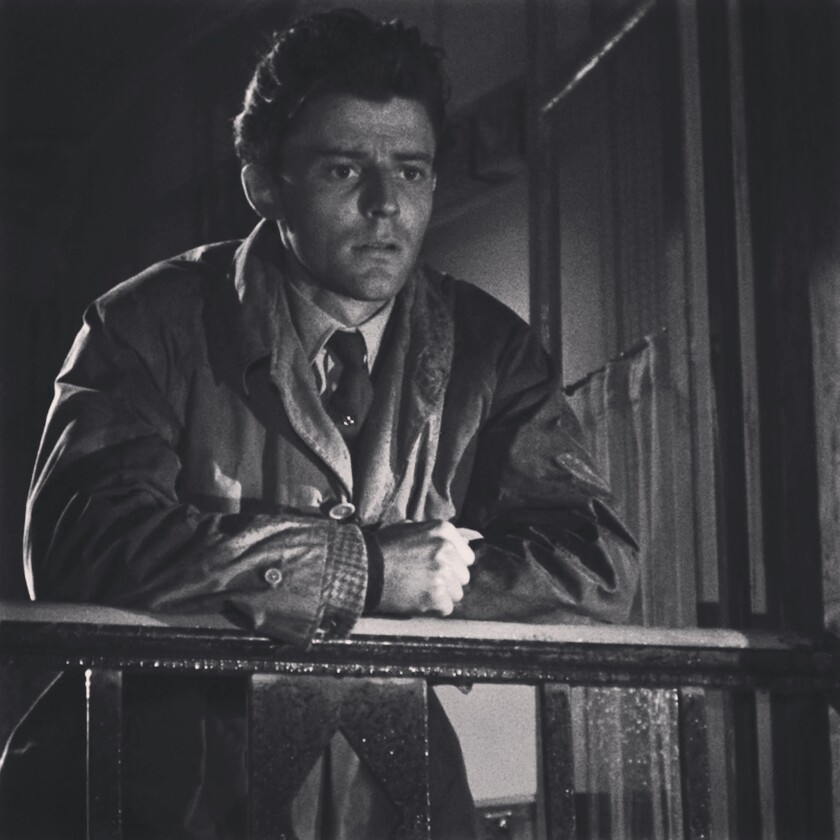 A performer who mainlined tortured sensitivity, a bit of a French version of Montgomery Clift, Philipe is at his best in "El Pao," his final role, a French/Mexican co-production directed by Buñuel during the great Spanish director's time in Mexico.
Philipe plays an idealist enmeshed in the corrupt politics of a fictional Caribbean island, not to mention the romantic life of a powerful woman played by Mexican superstar María Félix.
Helping create the film's impressive air of florid hothouse romanticism is the cinematography of Gabriel Figueroa, Mexico's premier cinematographer, who brought visual electricity to everything he touched.
Also on the bill is the Yves Allégret-directed "Such a Pretty Little Beach," which stars Philipe much earlier in his career as a troubled young man returning to his hometown on the Breton coast. Featuring a series of melancholy walks on the beach, it is as wet and rainy a film noir as you can imagine.
Just about as good is the Friday night double bill of 1952's "Poison Ivy" and 1959's "The Strange Mr. Steve."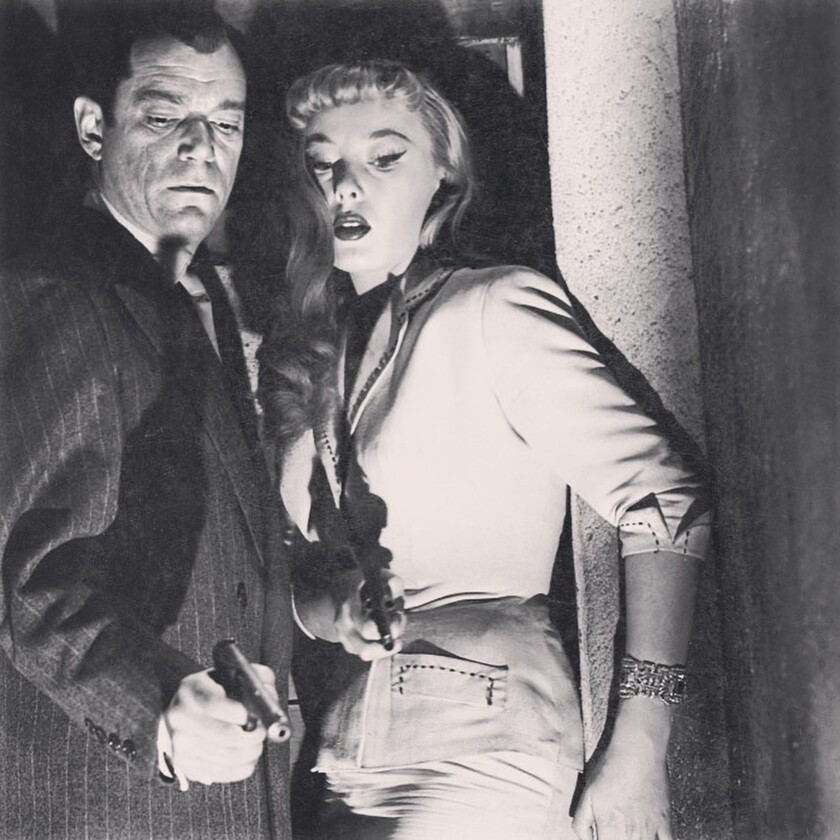 Energetic and enjoyable, "Poison Ivy" is one of the first films to feature French-speaking American actor Eddie Constantine, unaccountably one of France's biggest stars in the 1950s, in the role that made him famous, undercover FBI agent Lemmy Caution.
The actor, who reprised the role in Jean-Luc Godard's very different "Alphaville," here plays a hard-drinking, compulsively womanizing secret agent involved with 25 crates of gold who says things such as "dames like that take my breath away" and "if a bomb like that sang a number for the electric chair, they'd be turning them away." It's all set in a Casablanca that Humphrey Bogart would not recognize.
"The Strange Mr. Steve" is a fine showcase for Moreau, a year before her breakthrough "Elevator to the Gallows" but already in her 20th feature, and in the starring role at that.
"Steve" starts not with Moreau but with a personable young bank clerk (Philippe Lemaire) who is always short of cash. Then, he meets the suave and debonair Steve (Armand Mestral), who introduces him to the kind of high life he can hardly afford.
Given that Steve's "rather peculiar occupation" turns out to be robbing banks, you can see where this is headed, and Moreau's role as a woman romantically involved with both men is a pleasure to experience.
Saturday night starts out with another icon of French cinema, Gabin, taking a turn playing Georges Simenon's Inspector Maigret, the pipe-smoking master detective himself.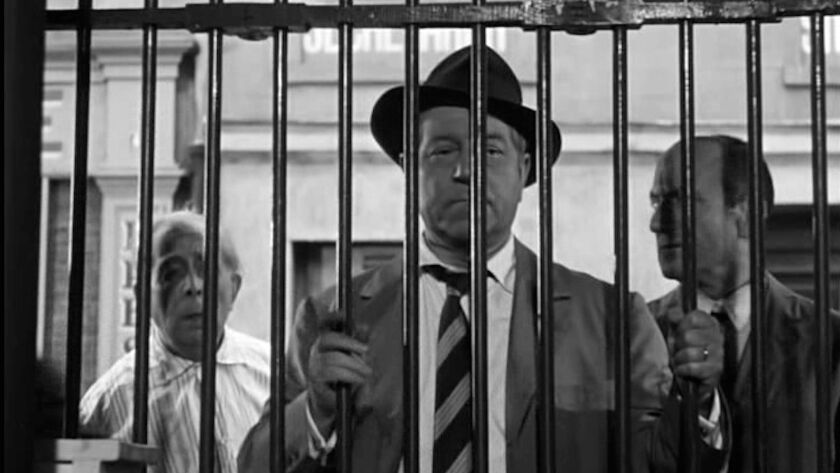 In 1958's "Maigret Sets a Trap," Gabin's Maigret is rumpled to the max, threatening to retire ("I'm worn out, my memory is slipping") but still determined to capture "the Marais killer." Gabin does not really break a sweat here, but there is a definite charm to him nevertheless.
Closing the night is Jacques Deray's tiptop 1963 heist movie, "Symphony For a Massacre." It's a terrific and twisty story of larcenous plans being undone by duplicity and homicide, as codes of criminal honor clash with old-fashioned human greed. Rarely if ever seen in the U.S. before, this 4K restoration shows why "The French Have a Name For It" is a series to savor.
-------------
'The French Had a Name for It'
Where: American Cinematheque, Aero Theatre, 1328 Montana Ave., Santa Monica
When: "Fever Rises at El Pao" (1959) and "Such a Pretty Little Beach" (1949), Sept. 6, 7:30 p.m.; "Poison Ivy" (1952) and "The Strange Mr. Steve" (1957), Sept. 7, 7:30 p.m.; "Maigret Sets a Trap" (1958) and "Symphony for a Massacre" (1963), Sept. 8, 7:30 p.m.; "The Last of the Six" (1941) and "The Assassin Lives at 21" (1942), Sept. 9, 7:30 p.m.
Price: $8-$12
Info: (310) 260-1528, americancinematheque.com
---
Inside the business of entertainment
The Wide Shot brings you news, analysis and insights on everything from streaming wars to production — and what it all means for the future.
You may occasionally receive promotional content from the Los Angeles Times.