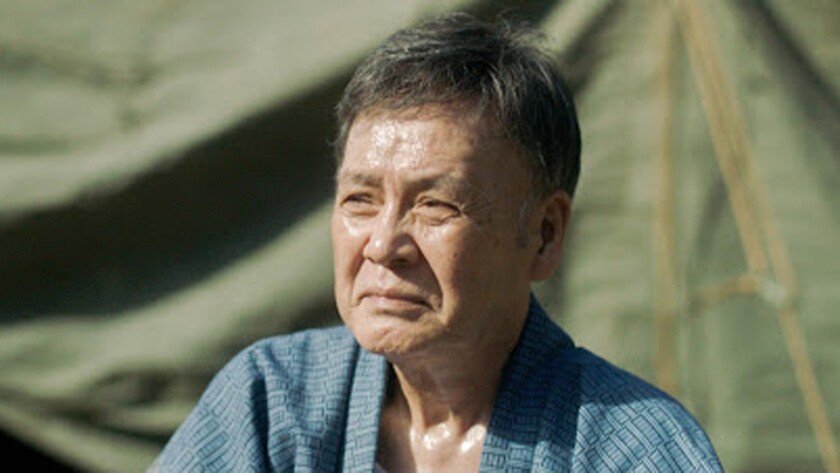 Too rarely have the stories of Japanese Americans during World War II been told onscreen. Indie drama "Go For Broke: An Origin Story" helps fill that gap with the tale of the 100th Infantry Battalion/442nd Regimental Combat Team, Japanese American soldiers who proved their own prejudiced country wrong and formed the most highly decorated military unit in U.S. history.
The Hawaii-set film focuses on an ensemble of second-generation Nisei — National Guard members and college ROTC students; good Christian boys and hang-loose island surfers; friends, sons and brothers — who are declared "enemy aliens" along with all Americans of Japanese descent in the wake of the Dec. 7, 1941, attack on Pearl Harbor.
Especially resonant in today's climate, watching these Americans fight for the right to fight for their country while 120,000 others who look like them are sent to internment camps puts a sobering lens on a shameful moment of xenophobia in the not-too-distant American past.
Directed by first-timer Alexander Bocchieri and written by Stacey Hayashi, "Go For Broke" unfolds across Hawaii with lo-fi charm but introduces more characters than it can balance, falling into uneven and overly earnest stretches. Focused on local struggles, the film forgoes depicting the mass incarceration on the mainland and resists making overly harsh denouncements of the U.S. government.
Still, it's hard to blame the filmmakers for their outsized ambitions as they attempt to honor a generation of heroes seldom recognized for their contributions to American history.
And there are undeniably powerful moments. In one scene, a group of island leaders rounded up in a prisoner of war camp plead across barbed wire in Japanese with a carpenter to get word to their families that they're alive, as he literally hammers nails into the posts of their makeshift prison.
Among the cast, veteran Japanese actor Ban Daisuke brings vibrant depth to the role of Mr. Otani, an elderly local business owner sent to a freezing Wyoming prison camp alongside a captured enemy pilot.
Chris Tashima and Michael Ng play key government advisors Shigeo Yoshida and Hung Wai Ching, respectively. Kyle Kosaki impresses in the role of a teenage Red Cross volunteer who would grow up to become Sen. Daniel K. Inouye. Even ukelele star Jake Shimabukuro makes a cameo and contributes to the score.
The title "Go for Broke," borrowed from the 442nd's motto, was previously used for a 1951 Hollywood war picture. That film earned a screenplay Oscar nomination using the story of the 442nd as a vehicle for a white lead, played by MGM star Van Johnson, to learn that racism is bad more than six decades before "Green Book."
It's refreshing to see this new "Go for Broke" reclaim the narrative of the 100th/442nd through the lens of actual Japanese American characters, featuring a cast of Asian Americans whose surviving real life counterparts appear in end credits interviews reminiscing about their remarkable experiences.
-------------
'Go for Broke: An Origin Story'
Not rated
Running time: 1 hour, 44 minutes
Playing: May 3-9, Laemmle Monica Film Center, Santa Monica; May 10-16, Laemmle Playhouse 7, Pasadena
---