Golden Globe nominations 2015: 'Birdman,' 'Selma' among the top picks
Click through to see the top winners and nominees of the 72nd Golden Globe Awards.
(Clockwise from top left: Fox Searchlight; FX; Focus Features; HBO)
WON: motion picture drama; supporting actress - Patricia Arquette; director NOMINATED: supporting actor - Ethan Hawke; screenplay
(IFC Films)
WON: actor - Michael Keaton screenplay NOMINATED: motion picture comedy or musical; supporting actress - Emma Stone; supporting actor - Edward Norton; director; original score
(Alison Rosa / Fox Searchlight)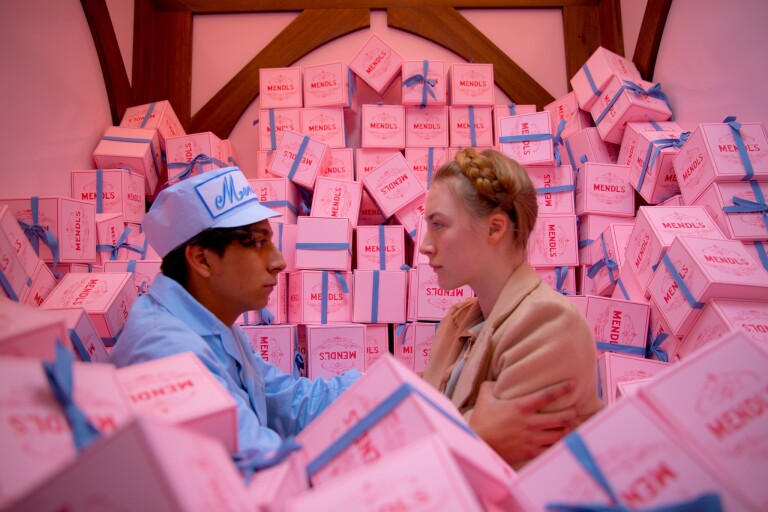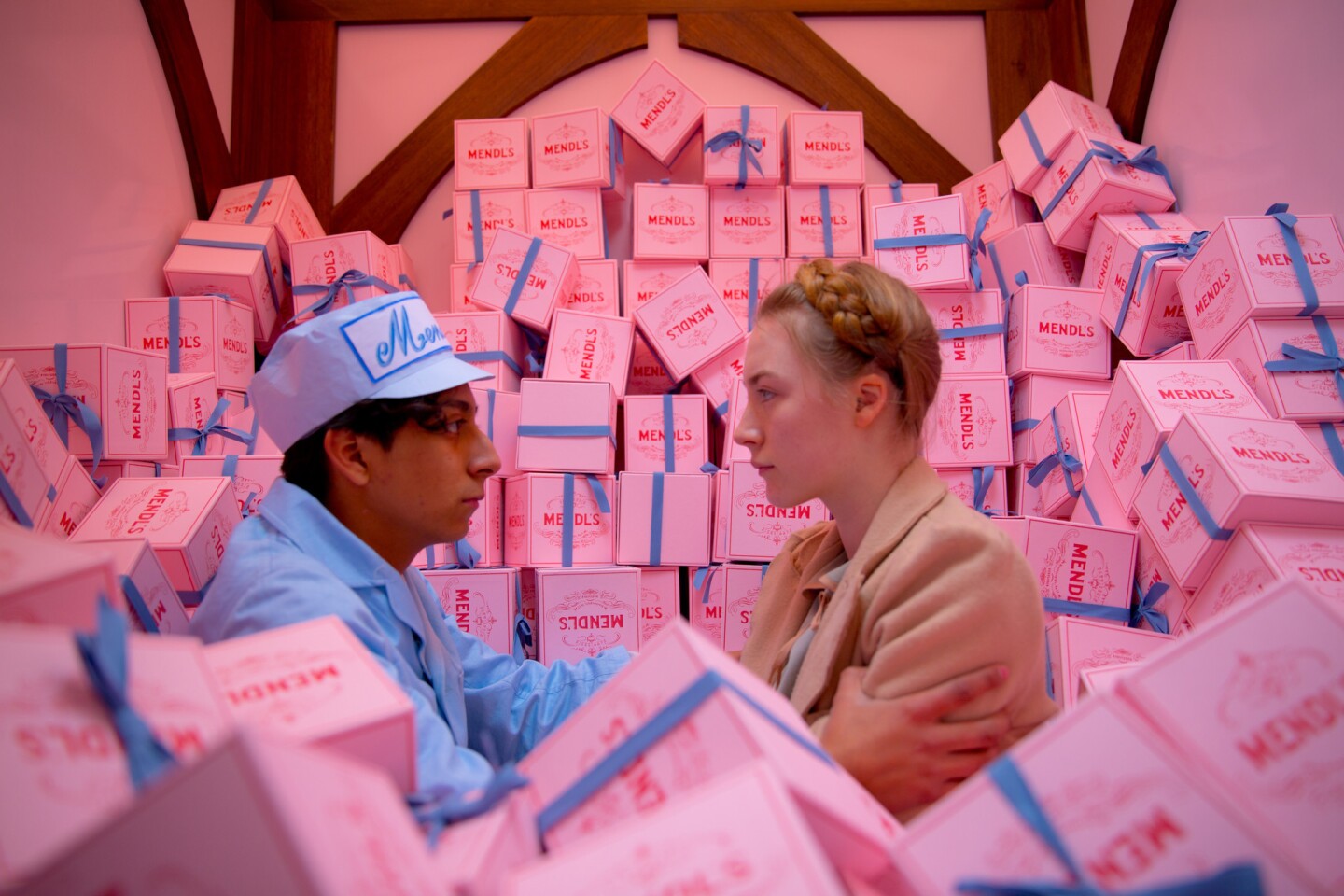 WON: motion picture comedy or musical NOMINATED: actor - Ralph Fiennes; director; screenplay
(Martin Scali / Fox Searchlight)
WON: miniseries; actor - Billy Bob Thornton NOMINATED: actor - Martin Freeman; actress - Allison Tolman; supporting actor - Colin Hanks
(Chris Large / FX)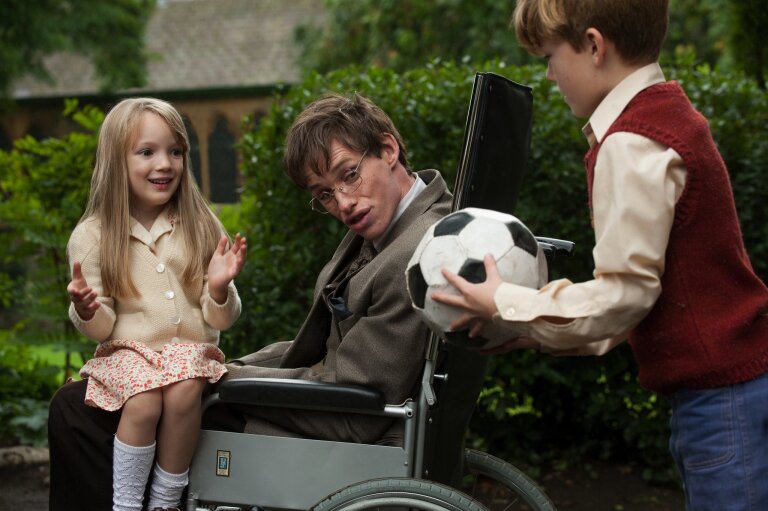 WON: original score; actor - Eddie Redmayne NOMINATED: motion picture drama; actress - Felicity Jones
(Liam Daniel / Focus Features)
WON: TV drama; actress - Ruth Wilson NOMINATED: actor - Dominic West
(Steven Lippman / Showtime)
WON: actor - Kevin Spacey NOMINATED: TV drama; actress - Robin Wright
(Nathaniel E. Bell / Netflix)
WON: TV comedy; actor -- Jeffrey Tambor
(Beth Dubber / Amazon Studios)
WON: actress - Amy Adams NOMINATED: actor - Christoph Waltz; original song
(The Weinstein Company)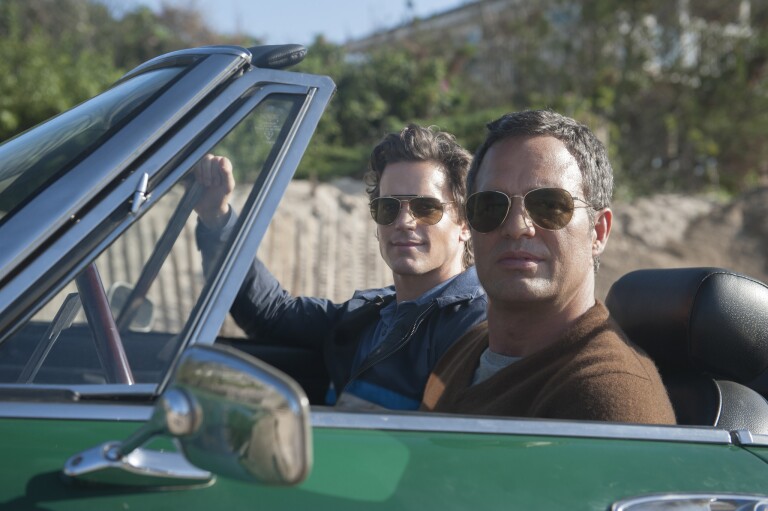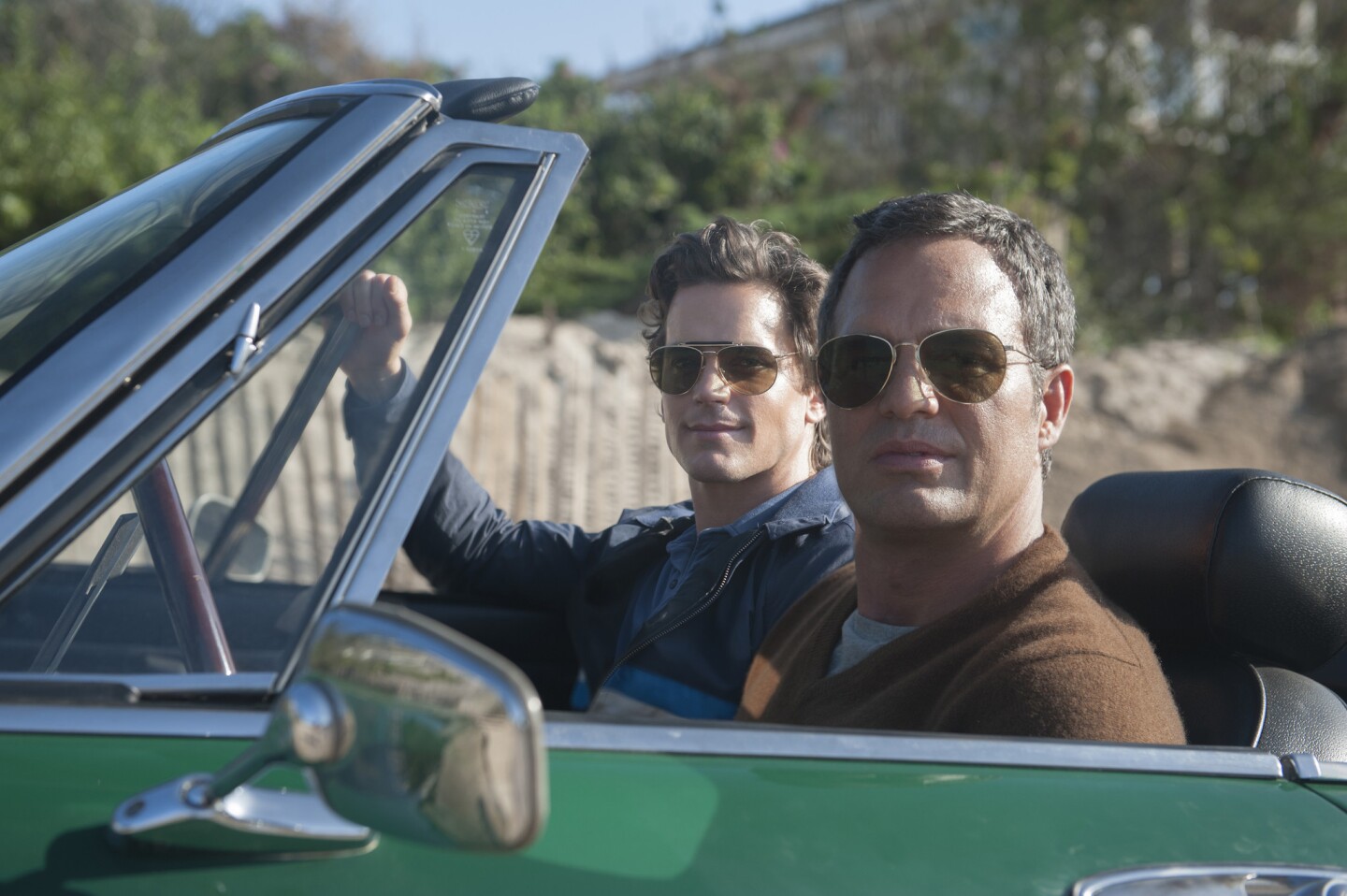 WIN: supporting actor - Matt Bomer NOMINATED: miniseries; actor - Mark Ruffalo
(Jojo Whilden / HBO)
WON: original song NOMINATED: motion picture drama; lead actor - David Oyelowo; director
(Atsushi Nishijima / Paramount Pictures)
Motion picture drama; actor - Benedict Cumberbatch; supporting actress - Keira Knightley; screenplay; original score
(Jack English / Weinstein Co.)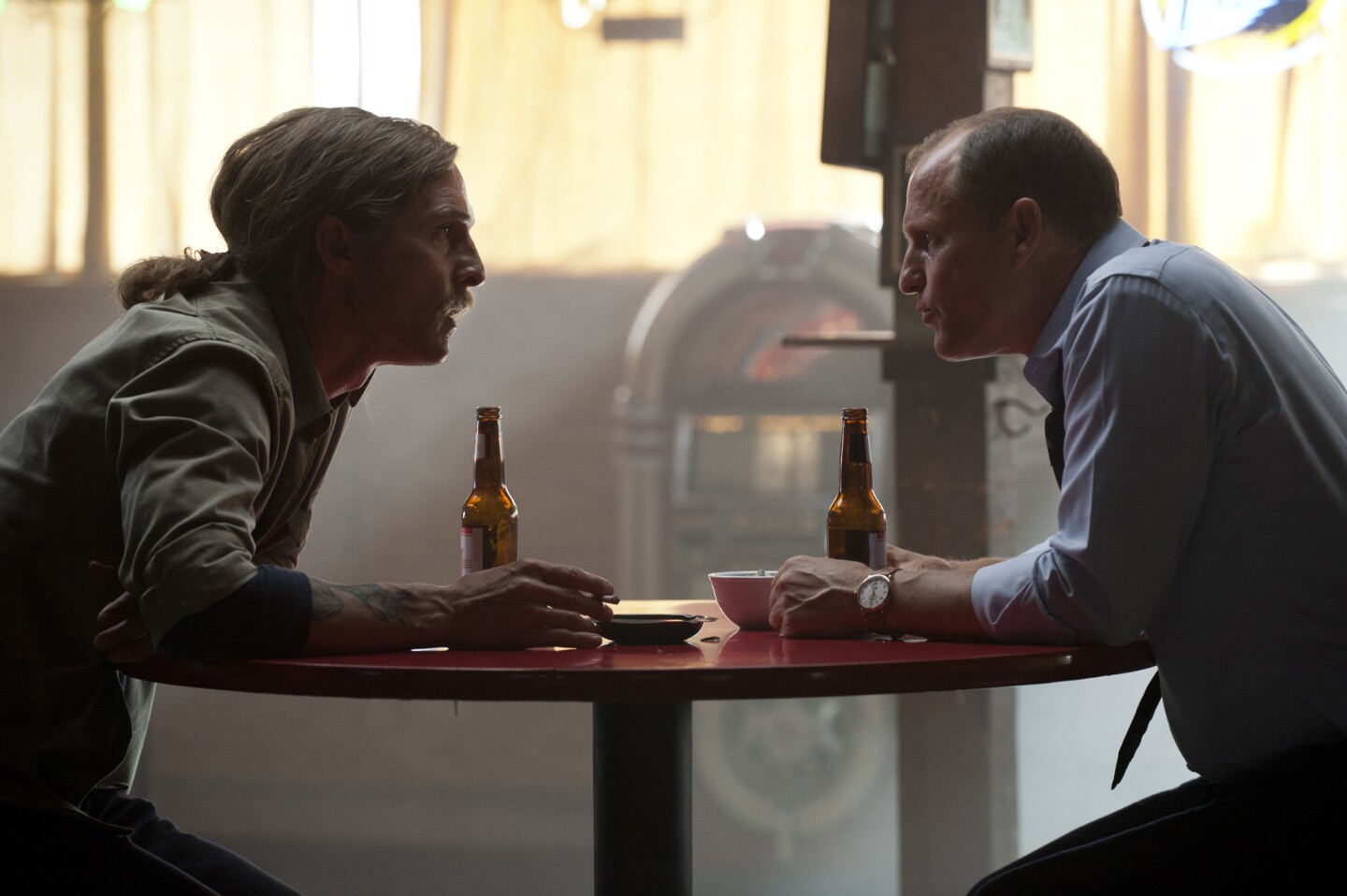 Miniseries; actor - Woody Harrelson, Matthew McConaughey; supporting actress - Michelle Monaghan
(Lacey Terrell / HBO)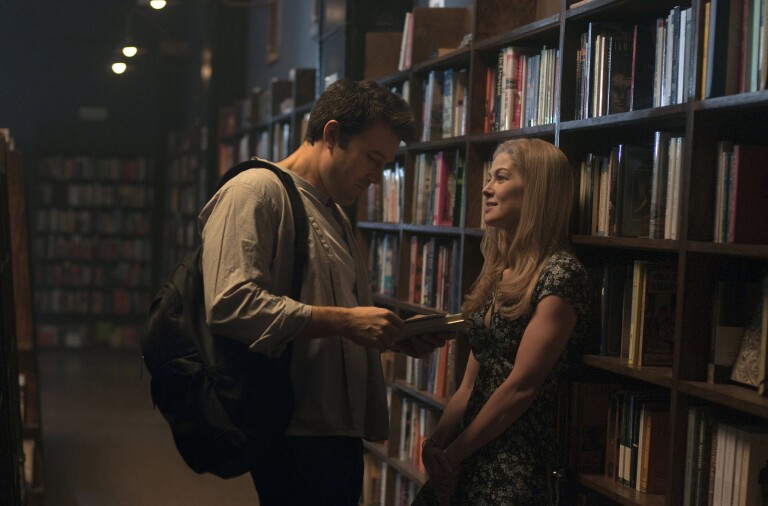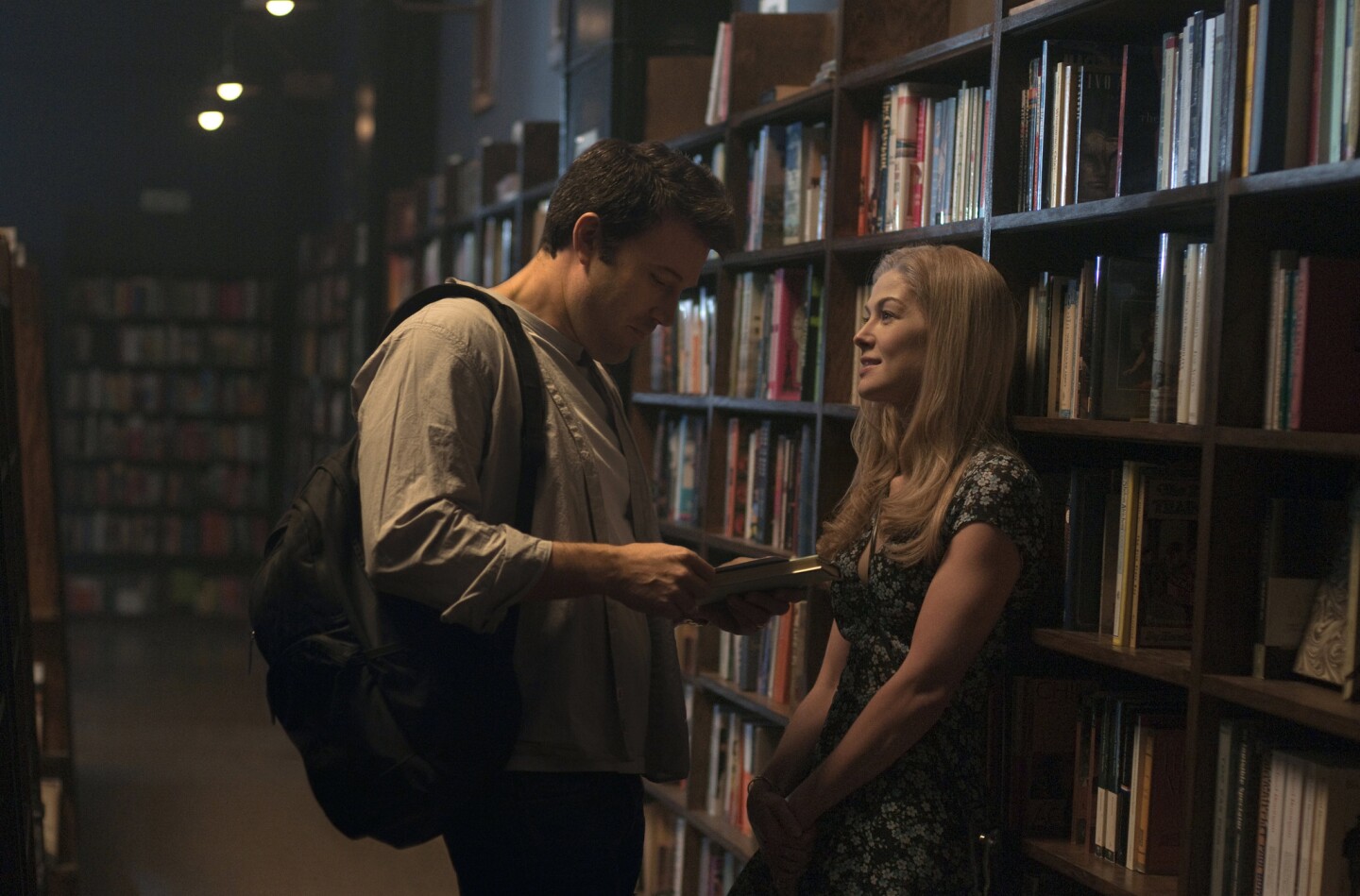 Drama actress - Rosamund Pike; screenplay; director; original score
(Merrick Morton / 20th Century Fox)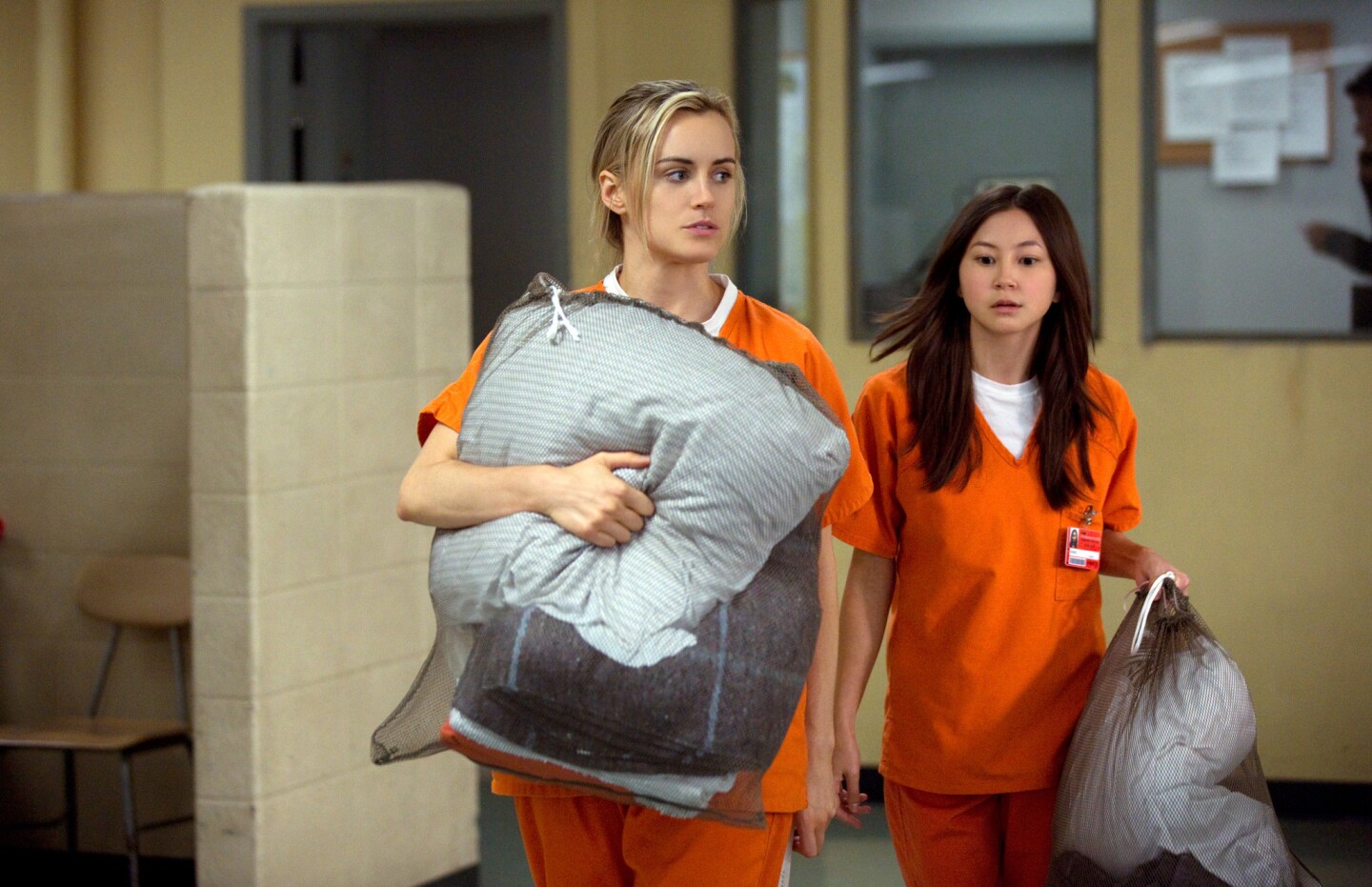 TV comedy; actress - Taylor Schilling; supporting actress - Uzo Aduba
(Jessica Miglio / Netflix)
Miniseries; actress - Frances McDormand; supporting actor - Bill Murray
(Jojo Whilden / HBO)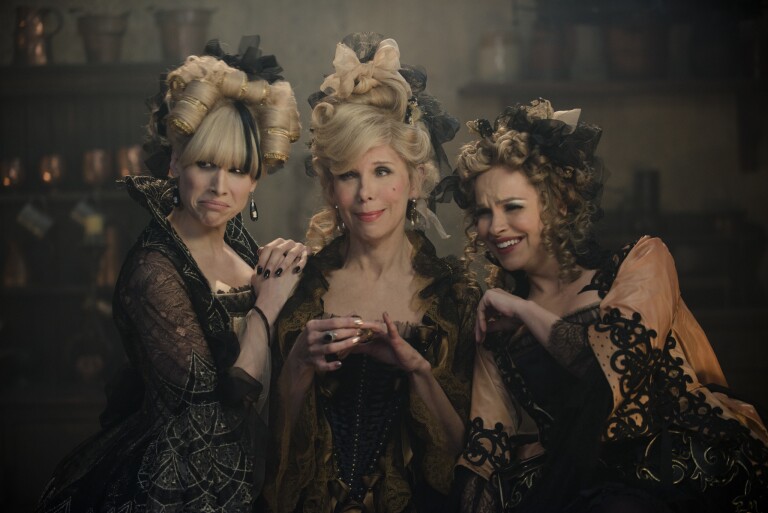 Motion picture musical; actress - Emily Blunt; supporting actress - Meryl Streep;
(Peter Mountain / Disney)
The Golden Globes can be known for its outliers and outlandish choices. But when the Hollywood Foreign Press Assn. on Thursday announced nominations for its annual prizes, the group went solidly with the awards mainstream, as films such as "Boyhood," "Birdman," "The Imitation Game" and "Selma" all solidified their spots atop the seasonal heap.
"Birdman," Alejandro G. Iñárritu's dark comedy about a washed-up actor (Michael Keaton) who tries to stage a Broadway play, topped the list with seven nominations, aided in part by its placement in the less crowded comedy categories.
"I've never been nominated for a comedy, and if somebody would have told me I one day would be, I'd have been very surprised," Iñárritu said by phone from Calgary, Canada, where he is shooting a new movie. "But I'm glad people laughed about it. The themes I explore hurt a lot, so you almost have to laugh to help with the pain."
Determined by about 90 international correspondents, the Golden Globes are far less reflective of Oscar voters than various Hollywood guilds, whose members also often vote for Oscars. Still, the attention that a Golden Globe nomination brings can spur forward an awards campaign. as it could for "Selma", while omissions can stop momentum dead in its tracks, as with "Unbroken," the Angelina Jolie-directed World War II drama that received no nominations. The Globes will be hosted by Tina Fey and Amy Poehler from the Beverly Hilton on Jan 11 and broadcast on NBC.
Among the other big victors Thursday was Richard Linklater's front-running "Boyhood" — a story about a young man coming of age that was shot over 12 years — which was nominated for five awards, including motion picture-drama and director. The movie has been on a magic-carpet ride since its premiere at the Sundance Film Festival 11 months ago, landing atop critics' lists and defying expectations about production and narrative in the process.
"We've gotten so conditioned by what we're supposed to like, and we've been told what we're supposed to like," said star Patricia Arquette, who received a nomination for supporting actress.
"So it's been so beautiful to see this movie and audiences say, 'You don't really know what we like, guys. We like more than you think we like.'"
"The Imitation Game," Morten Tyldum's tale of the WWII codebreaker Alan Turing, also scored five nominations, while Ava DuVernay's civil rights drama "Selma," which had been shut out of the short list of the Screen Actors Guild Awards on Wednesday, rebounded Thursday with four nominations. Those slots included picture, director and actor-drama for David Oyelowo's turn in the film as the Rev. Martin Luther King Jr.
DuVernay seconded many consultants that the SAG shutout was a because the film, which has a Christmas Day release, being finished and screened relatively late in the season — "We had no time to do the outreach," she said — and added that she hoped the movie would amplify the discussion about race.
"With all of this recognition, my highest hope is that the film is seen," she said. "Whatever conversation it sparks, it matters that it happens."
On the other end of the spectrum, the announcements seemed to provide crushing blows to the awards hopes for Christopher Nolan's science-fiction epic "Interstellar" and Clint Eastwood's Iraq war tale "American Sniper," in addition to "Unbroken," which all entered the season with high hopes but were shut out of major noms Thursday. ("Interstellar" did land an original score nom.)
By far the biggest surprise was the omission of HFPA favorite Jolie, who in the past has been nominated for critically panned work such as "The Tourist." On Thursday, she also failed to land a slot for her turn as a conflicted fairy-tale character in "Maleficent."
The absence of nominations for Jolie means the show will lose that piece of star power; compounding the point was a shutout for husband Brad Pitt's "Fury."
But the telecast will benefit from an intriguing appearance with the nomination of Bill Murray as actor in a comedy or musical for his role as a cranky Vietnam veteran in "St. Vincent." The film, from HFPA perennial the Weinstein Co., also landed a spot in best picture-comedy/musical.
Although it offered minimal clarity on a race that's still seen as wide open, Thursday's announcement did bring some elements into relief. Wes Anderson's offbeat comedy "The Grand Budapest Hotel" and James Marsh's Stephen Hawking biopic "The Theory of Everything" also each landed four noms, including best motion picture slots, and Anderson also scored a director nomination, his first. Both films, Oscar question marks some time ago, are now considered likely to land best picture slots.
Julianne Moore, meanwhile, continued her steamroll through the season, landing an actress-drama nod for her turn as an Alzheimer's patient in "Still Alice" and even picking up a second nomination, as actress in a comedy, for her turn as a performer with emotional problems in David Cronenberg's "Maps to the Stars." If she were to win in both categories she'd become only the fourth actress to win two Globes in the same day.
The announcements also provided a boost to "Gone Girl," which landed a slot in best director, lending studio Fox hope that the movie can also land a spot on the Oscar list.
For the Record
Dec. 11, 3:30 p.m.: An earlier version of this story incorrectly stated that "Gone Girl" had been nominated for best motion picture-drama. Also, an earlier version incorrectly suggested "Foxcatcher" director Bennett Miller had been nominated for a Golden Globe.
The HFPA has had a reasonably strong track record of predicting Oscars with its motion picture-drama category, landing all its nominees on the Oscar list in two of the last four years and missing one in the other years. That would bode well for "Gone Girl," a commercial hit that has not made much awards noise.
Its director track record, on the other hand, is more mixed — it's missed at least one director in each of the last five years and was off by three in 2012.
That means Thursday's nominees who had been more in question — particularly Anderson — are far from assured places on the Oscar list.
Thursday's announcement also vaulted new contenders into the mix. Jennifer Aniston, who starred in the little-seen dark dramedy "Cake," now finds herself in the thick of the race after receiving lead acting noms from the SAG Awards and the HFPA.
"No one really knows what's going on right now," she said by phone Thursday, sounding genuinely surprised, then added of the role, "These opportunities don't just come to me very often — I'm not the go-to girl for more complex characters."
But for sheer entertainment value, no reaction might top that of Phil Lord, who along with Chris Miller saw the pair's meta-comedy "The Lego Movie" land a spot for animated feature. The two were still rubbing sleep out of their eyes when the calls came in the early hours of Thursday.
"I think," Lord said, "this is one of the top three things that ever happened in my bed."
Twitter: @ZeitchikLAT
Times staff writers Oliver Gettell and Rebecca Keegan contributed to this report.
---
The complete guide to home viewing
Get Screen Gab for weekly recommendations, analysis, interviews and irreverent discussion of the TV and streaming movies everyone's talking about.
You may occasionally receive promotional content from the Los Angeles Times.