Review: Bryan Cranston goes deep undercover in engrossing 'The Infiltrator'
Much of what happens in "The Infiltrator," a smart, engrossing, fact-based glimpse into the 1980s world of Colombian drug trafficking and money laundering, is bookended by two tracking shots of two different sting operations in progress, both framed from the back of a man's head.
The camera snakes its way forward from this limited vantage, following the man — he goes by Robert Mazur or Bob Musella, depending on who's asking — as he strides purposefully toward an uncertain fate. It's a stylistic choice that frames the central riddle of this character study in arresting visual terms: Who is this guy, really, and what does he know that we don't?
These are not questions we can readily answer the first time we meet Mazur, a U.S. Customs Service special agent who helped take a bite out of the Medellín cartel in 1986 by passing himself off as Bob Musella, a businessman who laundered money for some of the most trusted associates in Pablo Escobar's lucrative criminal empire. That Mazur's physical appearance remains something of a mystery (he retired eight years ago and, at 65, still refuses to be photographed) was surely liberating to the extent that it allowed the director Brad Furman to lay aside the issue of resemblance and simply cast the best actor for the part.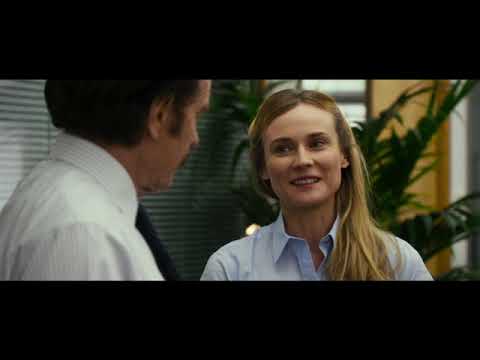 Bryan Cranston stars in "The Infiltrator."
That would be Bryan Cranston, wringing fresh variations on the family-man decency and treacherous ambition he merged so brilliantly in "Breaking Bad." His career-crowning performance in that series doesn't eclipse his fine work here so much as give it a sly intertextual frisson. If you loved him (or loved hating him) as a mild-mannered chemistry teacher turned Machiavellian drug impresario, it's a kick to see him once more in the grip of a work-driven, family-endangering identity crisis — only this time on the side of law and order, as if he were atoning for the sins of a past life. It's Cranston's most accomplished and subtly layered film performance to date.
Which is only fitting, because the true subject of "The Infiltrator," adapted from Mazur's 2009 memoir, isn't really the war on drugs or the sick soul of '80s materialism, embodied here in the luridly saturated colors of Josh Reis' cinematography and the decadent, globe-trotting swirl of Crispian Sallis' production design. Like a version of "American Hustle" played brutally straight, this is, first and foremost, a movie about acting; it's about the thrill of donning a dangerous persona and embracing it to the hilt, and then slowly, grimly realizing that you may have played your part rather too well.
It takes Mazur some time and a lot of practice before he masters the role of Musella — a friendly, flamboyant shark in expensive suits, Italian shoes and a Rolls Royce — with enough slippery confidence to laugh and cajole his way into the cartel's pockets. Indeed, it would be hard to imagine a more drastic change of personality or a more reckless gamble for Mazur, a modest-living Florida family man who loves his wife (Juliet Aubrey) and their two kids, and who easily could have chosen early retirement instead.
But Cranston doesn't try to explain or psychoanalyze Mazur's decision to stay in the game and kick it up a notch. He doesn't need to. The man we see, whether he's awkwardly lying his way out of a brothel hookup or fiddling deftly with his tape-recorder-equipped suitcase, is not a natural actor (that will come later). But he is a born operative, a compulsive workaholic who hurls himself with complete abandon into the chase, starting from the moment he convinces his boss (Amy Ryan) that they'll get to Escobar not by following the drugs but by following the money — an insight that sets the pattern for a game of geographical hopscotch shrewdly plotted by the screenwriter Ellen Brown Furman (the director's mother).
After a slick wardrobe overhaul (courtesy of the costume designer Dinah Collin) and the temporary acquisition of some choice luxury goods and real estate, Mazur begins to trot out Musella for the benefit of the cartel's prominent players — embarking on a journey that will take him from the boardroom of the corrupt Bank of Credit and Commerce International to a killer's blood-spattered lair. The sense of danger doesn't dissipate even in Musella's more light-hearted drinking sessions with Escobar's cronies (the big boss himself remains largely off-screen), and Furman, drawing terrific performances from every direction, charges each encounter with an air of constant suspicion and barely concealed homicidal menace.
The most dangerous and unpredictable of the lot is Javier Ospina (a scary Yul Vazquez), a slinky vision in all-white duds who uses his ambiguous, predatory sexuality and dagger-like stare to keep everyone off-balance. The most suavely charismatic is Escobar's close associate Roberto Alcaino, terrifically played by Benjamin Bratt with a warmth and sincerity that doesn't just pull Mazur into his orbit, it pulls us in too, and makes us feel complicit in his inevitable betrayal.
Mazur gets an assist from his colleague Emir Abreu (John Leguizamo), who has already gone undercover as a scuzzy, low-level operator in Escobar's operation and whose methods he doesn't initially trust. "I like to work alone," he grumbles more than once, but acting is of course a collaborative art, and Mazur winds up doing some of his finest work with his supporting players, including a tough ex-con friend, Dominic (Joseph Gilgun), who's sprung from prison to provide a convincing front for the operation, and Mazur's trusty, talkative aunt Vicky (Olympia Dukakis), who's delighted to play a role in the proceedings. Most crucially, there is Kathy Ertz (Diane Kruger), a rookie undercover agent who is tasked with playing Musella's fiancée.
Directed in the same agile, rough-edged style that Furman brought to "The Lincoln Lawyer" (2011), "The Infiltrator" is, for the most part, a solid meat-and-potatoes thriller in which the suspense and the emotional intensity rise by steady, incremental degrees. But Mazur's scenes with Kathy push the spycraft to a much more insidious level of gamesmanship.
Tellingly, the erotic charge coursing between these two characters finds release not through sex but through the element of daring improvisation it brings out in their deception. And therein lies the true appeal of Mazur's story, as intoxicating to witness as it must have been for him to experience: the dark thrill of acting without a safety net.
-------------
'The Infiltrator'
MPAA rating: R, for strong violence, language throughout, some sexual content and drug material
Running time: 2 hours, 7 minutes
Playing: In general release
Get the Indie Focus newsletter, Mark Olsen's weekly guide to the world of cinema.
You may occasionally receive promotional content from the Los Angeles Times.