'Internet's Own Boy' explores hacker Aaron Swartz's life, death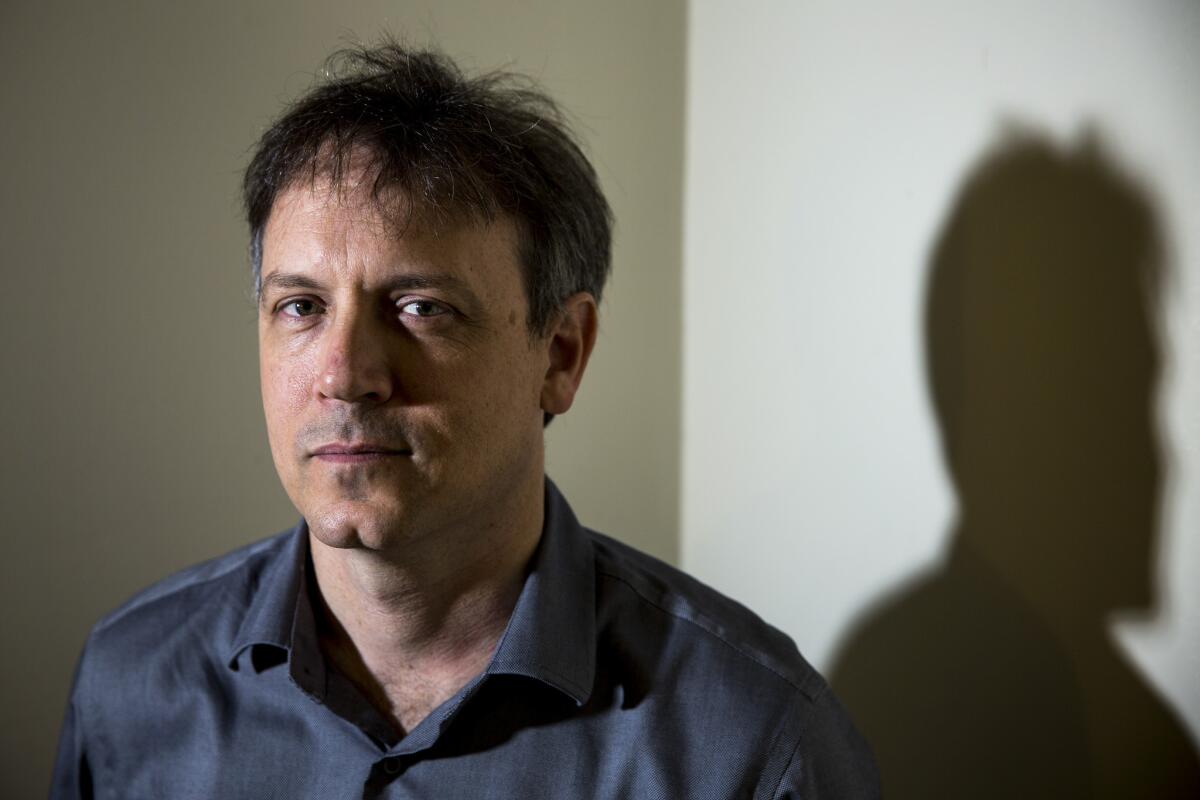 Aaron Swartz was both a hero of the Internet age and a victim of it.
On Jan. 12, 2013, Swartz, a developer of Reddit who had become an Internet folk hero with his commitment to make online content free to the public, hanged himself in his Brooklyn apartment. He was 26.
Swartz had been embroiled in a two-year legal battle with the federal government, which had brought multiple felony charges against him for allegedly hacking into computer systems.
Just a year after his death, writer Brian Knappenberger ("We Are Legion: The Story of the Hacktivists") premiered his documentary, "The Internet's Own Boy: The Story of Aaron Swartz," at the Sundance Film Festival, where it was nominated for a Grand Jury Prize. The film opens Friday in theaters and is available on video-on-demand and iTunes.
"Aaron was on the cutting edge, and that is not a comfortable place to be," the Los Angeles-based filmmaker said by phone.
A year before Edward Snowden blew the whistle on the National Security Agency, said Knappenberger, Swartz was discussing the "government's overreach in terms of surveillance and lamenting the fact that there hadn't been a galvanizing moment that changed everybody's opinion. He didn't live to see that moment."
Knappenberger never met Swartz but had closely followed his story.
"I was already kind of fired [up] about some of the causes he was fighting for," Knappenberger said.
Through home movies, news footage, archival interviews with Swartz and interviews with his family, friends and co-workers, Knappenberger delivers a portrait of a complex and fragile young man who had battled depression for several years before he took his life.
Swartz took his pursuit of a free and open Internet to a new level in late 2010 when he allegedly accessed the Massachusetts Institute of Technology's network to download the majority of the archive of JSTOR, a nonprofit, subscription-only data base of scientific journals and academic work so he could distribute the articles on file-sharing websites.
Swartz was indicted on charges of wire fraud, computer fraud, unlawfully obtaining information from a protected computer as well as damaging a protected computer. He faced a possible 35-year prison sentence and a fine of up to $1 million
U.S. Dist. Atty. Carmen M. Ortiz stated at the time of the indictment: "Stealing is stealing, whether you use a computer command or a crowbar, and whether you take documents, data and dollars."
"The prosecutor said to Aaron's father that they need the case for deterrence," Knappenberger said. "They needed to make an example out of him. What kind of behavior were they trying to deter? That's a really interesting question."
And one the filmmaker tried to find out from government officials. "I don't know where the government was coming from, they refused to talk to me after lots and lots of effort on my part," Knappenberger said. "We know what the indictment says, but there was never a public trial. The downloading of academic journals and research articles that Aaron was doing seems pretty tame."
About a week after Swartz's suicide, Knappenberger was on a panel about the Internet and hackers in New York with Swartz's friend, journalist/blogger Quinn Norton, who appears in the film.
"It was a very somber affair," Knappenberger recalled. "Everyone was reacting to his death. It seemed everybody in the symposium had a story about him. So I started filming right away trying to understand this huge wave of sympathy, anger and frustration that was coming out of the Internet even from people who didn't know him."
Swartz's story, he said, "brings up the question of what Internet do we want? Do we want an Internet that is used as a tool for surveillance by governments or as tool for creativity and innovation? That is the choice we are now facing. I reject the notion that the Internet has a mind of its own. It is a machine. It is us who decides what we want to do with it."
Twitter: @mymackie

Get our L.A. Goes Out newsletter, with the week's best events, to help you explore and experience our city.
You may occasionally receive promotional content from the Los Angeles Times.