Jay Baruchel moves behind the camera with blood-on-the-ice hockey comedy 'Goon: Last of the Enforcers'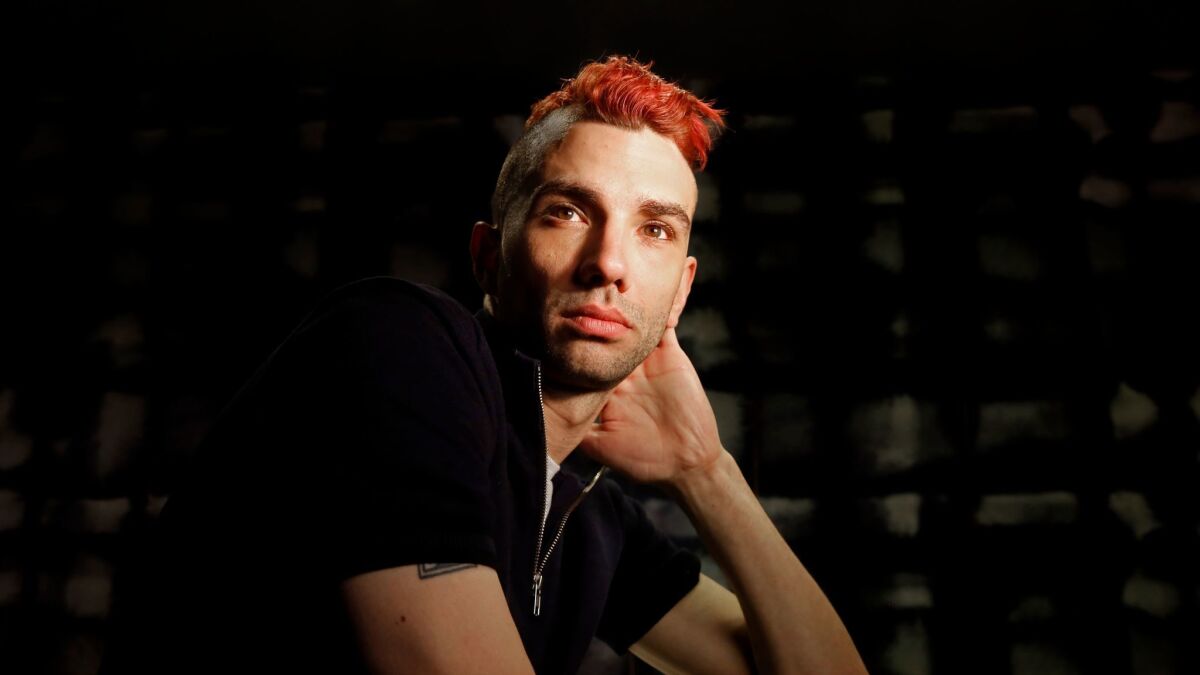 Ottawa-born, Montreal-raised actor Jay Baruchel makes his feature directorial debut and tackles a subject near and dear to his heart — hockey, Canada's national sport — in the comedy sequel "Goon: Last of the Enforcers," which sees Seann William Scott's Doug Glatt facing the ultimate challenge following a brutal career-ending injury: Life after hockey.
Wyatt Russell joins a returning "Goon" cast including Liev Schreiber, Marc-André Grondin, Alison Pill and Elisha Cuthbert in the sequel to the 2012 cult comedy about a dim-witted bruiser who finds his calling on his failing hometown hockey team, the Halifax Highlanders. Baruchel, who wrote the first "Goon" with Evan Goldberg and scripts the follow-up with Jesse Chabot, also produced and co-stars.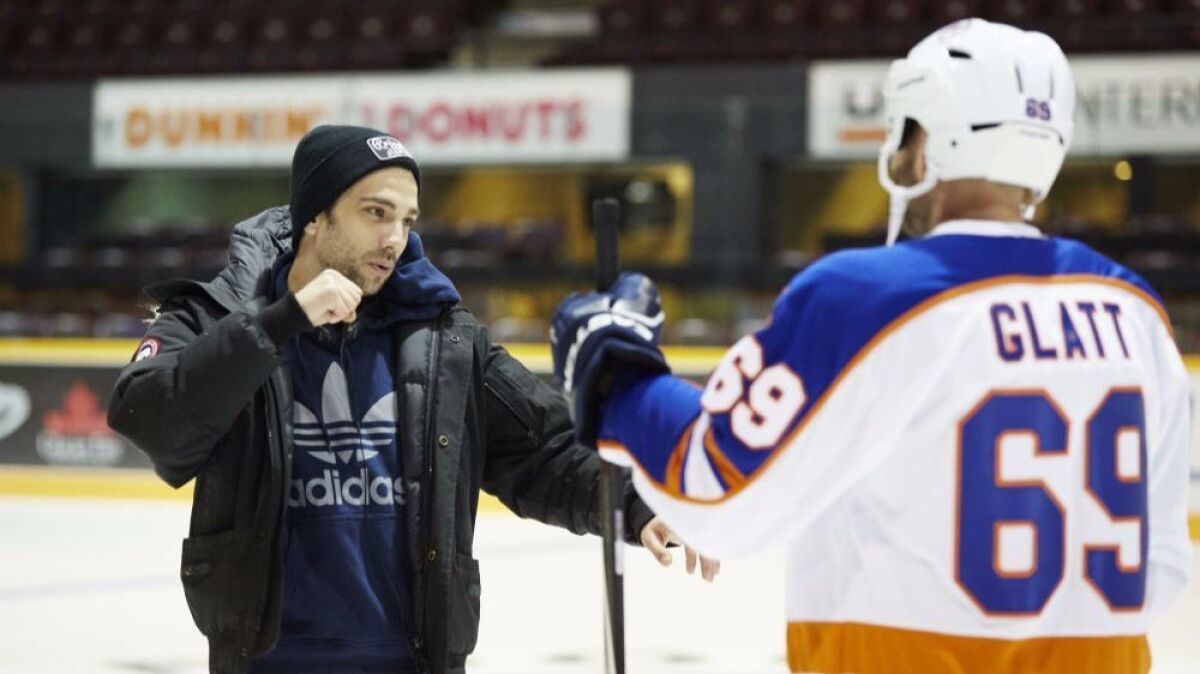 Here he blends the lightning-quick comedy chops that landed him in the Judd Apatow-verse ("Knocked Up," "Undeclared") with what he gleaned from time spent studying the likes of Cameron Crowe, Clint Eastwood and David Cronenberg while acting in "Almost Famous," "Million Dollar Baby" and "Cosmopolis," respectively.
"I wanted to show the world how we do things, because to bare-knuckle prize-fight on skates is a very specific discipline, and it's something that's intrinsically Canadian," Baruchel said from Toronto. "I felt like I was making a Canadian martial-arts flick, and I did my best to rep it as hard as I could."
I do feel the weight of being the steward of the greatest sport the world ever came up with.

— 'Goon: Last of the Enforcers' director Jay Baruchel
---
What brought you and co-writer Jesse Chabot to the existential questions that "Goon: Last of the Enforcers" finds Doug Glatt (Scott) facing in hockey and in life?
The first movie is very much a love story: Boy meets girl, boy meets hockey, boy finds his calling. [The sequel] is boy married to girl, boy married to hockey, boy married to his calling — there's more gray area and it's a bit more complex. We coupled that with what we thought was an interesting question: It's nice to find what you're meant to do in life, but what if what you do is really hurting you and it's an incredibly finite thing that you can't do forever?
Opening in Los Angeles: Labor Day weekend's new releases »
That's painfully clear from the start, as we find Doug and his fellow ice gladiators wrestling with recurring injuries and aging bodies. Why was it meaningful to examine the looming obsolescence of a certain kind of player?
Fighters are almost completely gone from the NHL, so we knew this era was drawing to a close. It's kind of a Canadian conversation: Since I was a kid, there's been debate over whether or not fighting has a place in the game. I was raised to believe it was an intrinsic part, but a lot of people have found it unpalatable for a long time. We don't want to tell people that Doug shouldn't do this, but we also don't want to tell them that he should. It's that he does, and people do, and the two concepts aren't mutually exclusive. You can find what he does for a living messed up while respecting what he does and what it means to him and the people around him.
The film also finds Doug's old nemesis Ross "The Boss" Rhea (Schreiber) reduced to brawling for cash in a hockey fight club — no hockey, just fistfights. What was the inspiration for that storyline?
That's based on a real sad thing, something called the Battle of the Hockey Enforcers. There's an amazing documentary ["Hockey Brawl: Battle on Thin Ice"] about them trying to get this stupid thing going, and they go to all these different towns across Canada and every city council votes overwhelmingly to keep it out because no one wants to see two guys standing there punching each other on skates. Without the context of a team, and a game, and all of that drama and emotion, it's just reduced to its ugliest. But at the same time, you understand why these men are participating in it. We thought there was a great bit of symbolism for where Ross would be.
The instinct I had for it was punk rock meets opera, or 'Ben-Hur' meets 'Trailer Park Boys.'

— Jay Baruchel on his "hoser puck" comedy "Goon: Last of the Enforcers"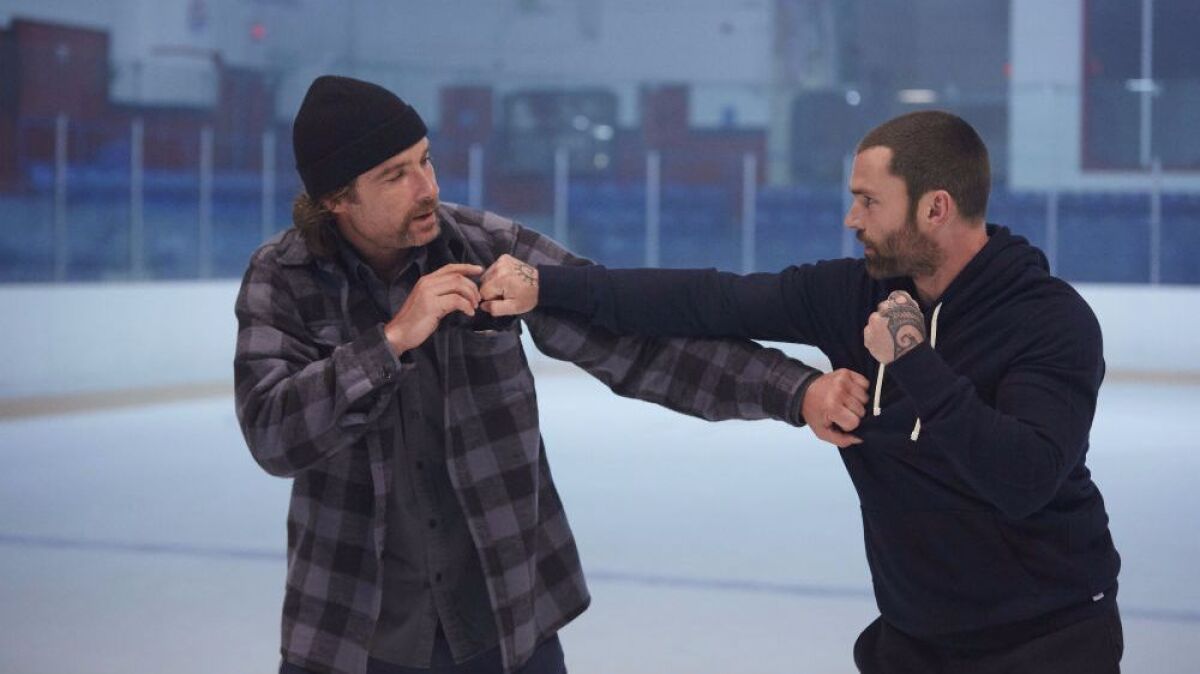 You strike an unusual style and tone throughout the film, marrying this often crass, comical sports comedy with a small-scale existential crisis and a sense of operatic grandeur. What were your cinematic influences?
There were two big influences in the spirit and the flow and the energy of the movie. The films I asked [editor Jason Eisener] to reference going in were Scorsese's "Cape Fear" and "October" by Sergei Eisenstein. There's a degree of British World War II cinema in it as well — boys in their uniforms, bagpipes playing, ready to go out to war. The instinct I had for it was punk rock meets opera, or "Ben-Hur" meets "Trailer Park Boys." I wanted it to be big and classicist. That's why in everything from the aspect ratio to the color palette to the way we lit it I wanted it to feel like a big, old-fashioned, 70mm flick. I wanted all of my heroes to feel 200 feet tall but to sound like people everybody knows.
You've been acting for so long, and with such established directors — how did the filmmakers you've worked with inform your own directorial approach?
My first time on an American movie I went down to L.A. to do "Almost Famous," and I remember Cameron Crowe taking 20 minutes out of his day to play Frisbee with me between takes. He had just done a year of interviewing Billy Wilder for his book, so we talked Billy Wilder and [Alfred] Hitchcock and tossed a Frisbee back and forth.
One of the most profound epiphanies of my entire life was on the set of "Million Dollar Baby." I had a tendency, as most actors do, to ask the director, "Is that OK?" and then if I didn't feel that I had gotten there I'd say, "Let me try one more, I can do better." Well, you can't. There is no better. I thought that Mr. Eastwood was very unimpressed with me [and] Morgan Freeman saw me kind of freaking out. He leaned over and said, "If he doesn't say anything, that means he likes it." The clouds parted and I was able to let go.
And being on Cronenberg's set for two days, what was interesting was seeing that he runs almost exactly the same kind of set. Everyone is in a very good mood, you never start too early, it's all quite light, you do a minimum of rehearsal, you average four takes or so, and then everyone's done and you go enjoy your day. If you know what you want and you hire people that can do it, there's no reason it should be arduous and torturous. I wanted everyone to enjoy themselves on my set and want to be there, to take ownership of it and pitch ideas to me and know that this is their flick.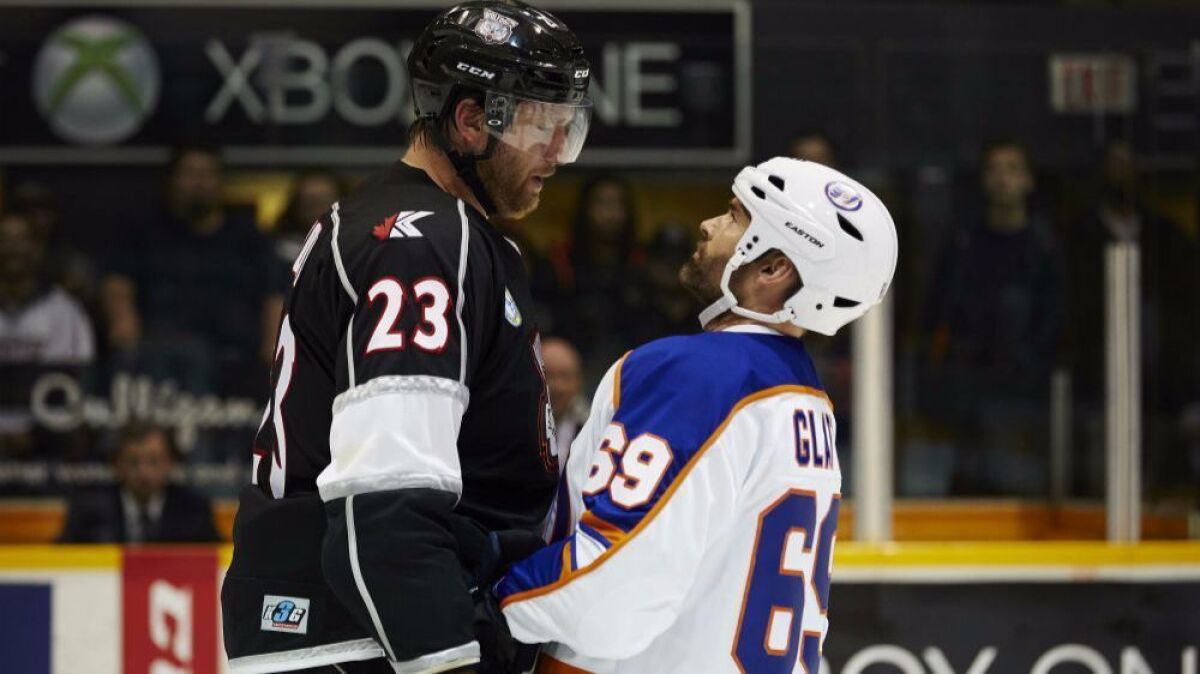 Was it particularly gratifying as a lifelong hockey fanatic to choreograph and shoot your hockey action scenes?
Yes, immensely so. It's a very rewarding process that we also stressed out over because there's no population on earth better versed in how hockey is photographed than Canadians. Once we knew what we wanted it was a matter of finding a way to marry that into the movie, because no hockey scene is just a hockey scene — every single bit of on-ice play has a thematic role to play and comes at a deliberate point in the story. This is when it helped to have a Canadian set; everyone knew what we were trying to do, and what's amazing was that so many of our crew were on skates while we were filming. We came up with this rig called the Shovel Cam, with four pucks glued to the bottom of it, that could glide on ice at the appropriate speed. There was always ten minutes of lunch with free pickup hockey. Our crew members would skate ten hours a day working, eat for ten minutes, and get back out there to skate on their time off.
You refer to this film as a "hoser puck opera" — so for the edification of the non-Canadians out there, can you define "hoser" as you see it?
"Hoser" used to be a term in Canada to describe a specific type of Canadian; a hoser was the guy in a Canadian tuxedo — in all denim, a redneck type, before Bob and Doug McKenzie popularized the term. Now in 21st century Canada, we're taking the word back! Like the word "Canuck," which at one time was a kind of a put-down, it was eventually robbed of its negativity and used as a word to describe ourselves. So it's a hoser puck opera.
Every generation seems to end up with its own defining hockey movie. Do you feel the weight of bearing that responsibility now?
I do feel the weight of being the steward of the greatest sport the world ever came up with. I grew up with a love and admiration for it, so I feel an obligation to portray it as electric and terrifying and exciting and beautiful, and all these sometimes contradicting things that make hockey what it is.
Get our L.A. Goes Out newsletter, with the week's best events, to help you explore and experience our city.
You may occasionally receive promotional content from the Los Angeles Times.