'45 Years' is a superb, restrained drama of the highest order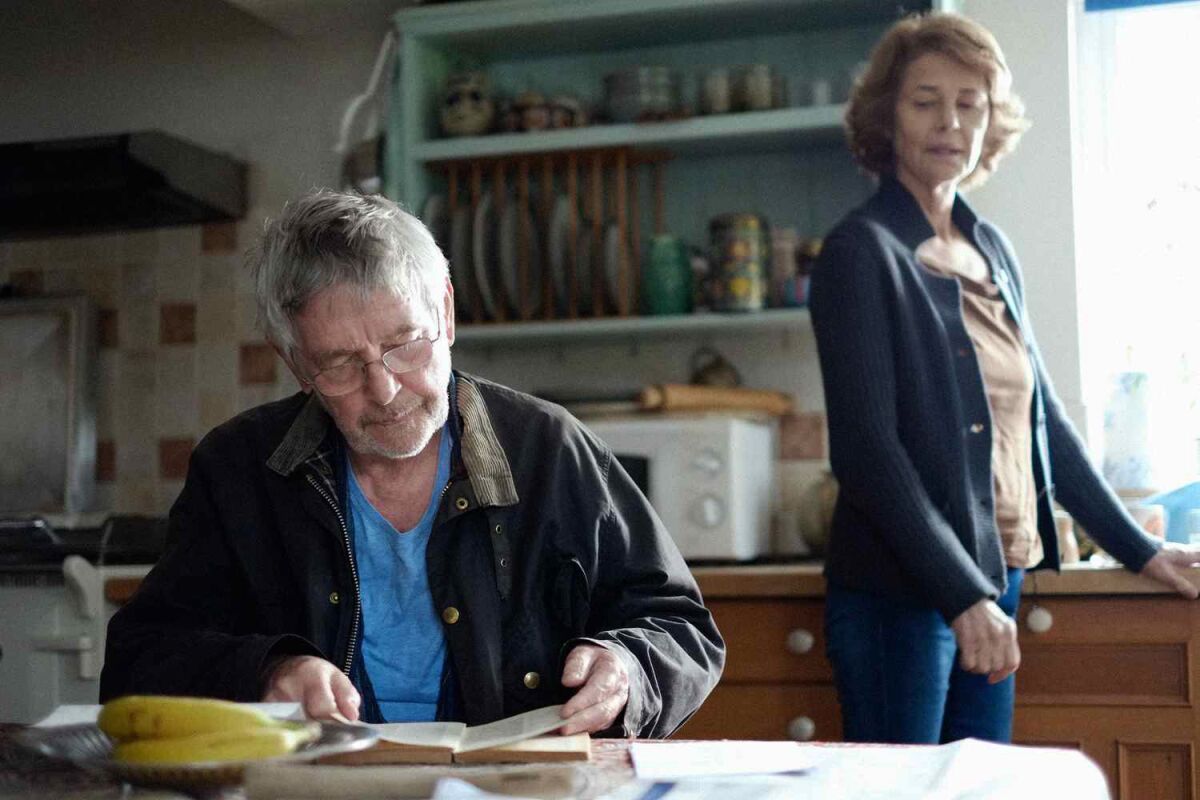 Los Angeles Times Film Critic
Not every independent film has what it takes to open successfully against the major studio behemoths that crowd the movie calendar during the closing weeks of December, but "45 Years" did it and made it look easy.
Written and directed by British filmmaker Andrew Haigh, "45 Years" is a quietly explosive movie, a potent drama with a nuanced feel for subtlety and emotional complications. Starring accomplished British veterans Charlotte Rampling (in the role of her career) and Tom Courtenay, it's a master class in understated acting that explores what happens to a long-term marriage when a disturbance in the field shifts the ground under everyone's feet.
SIGN UP for the free Classic Hollywood newsletter >>
Haigh, whose breakout last film, "Weekend," explored sexual and emotional intimacy between two men in that brief time span, is attracted to stories about what falling in love does, and does not do, to people's lives, to the power of passion and jealousy to derange us and throw us off balance no matter what our ages. This is superb yet restrained drama of the highest order, definitely not to be missed.
---
Get the Indie Focus newsletter, Mark Olsen's weekly guide to the world of cinema.
You may occasionally receive promotional content from the Los Angeles Times.