'Moonlight' beats 'La La Land' in L.A. Film Critics awards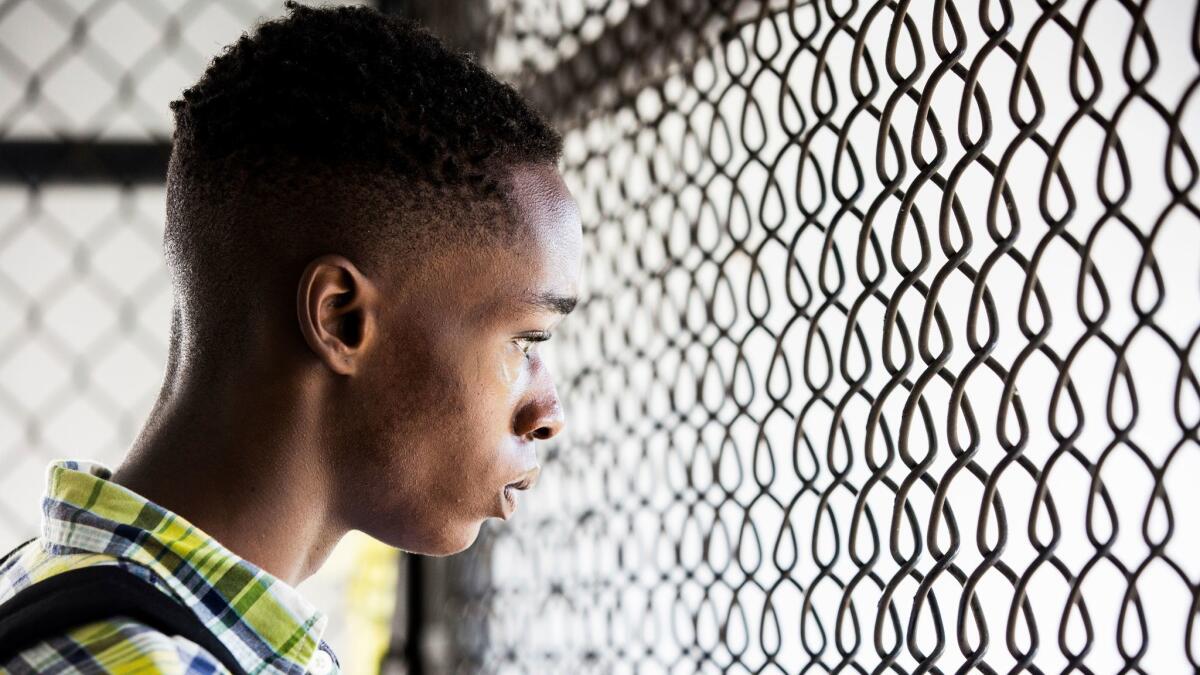 "Moonlight" won best picture honors from the Los Angeles Film Critics Assn. on Sunday, one of four awards — including one for director for Barry Jenkins — that give the independent film some unexpected momentum as awards season kicks into high gear.
The Los Angeles critics also gave first-place or runner-up honors in various categories to "Manchester by the Sea," "La La Land" and "OJ: Made in America."
But the day belonged to "Moonlight," the intimate drama depicting three periods in the life of a young gay black man set in Miami's Liberty City neighborhood. Its wins included Mahershala Ali in the supporting actor category and James Laxton for cinematography.
On Thursday the Broadcast Film Critics Assn. gave "Moonlight" 10 nominations, including picture and director, for its Critics Choice Awards. The film also has picked up six nominations for the Film Independent Spirit Awards, including feature, director, screenplay, cinematography, editing and the Robert Altman Award, which honors the director, casting director Yesi Ramirez and the acting ensemble.
Last year the Los Angeles critics selected "Spotlight" as its best picture and screenplay, and the film went on to win Academy Awards in those categories.
L.A. critics also showed much enthusiasm for "La La Land." That film was runner-up in five categories: best picture, director, production design, editing and cinematography. It placed first only in one category, music/score, for composer Justin Hurwitz and lyricists Benj Pasek and Justin Paul. Mica Levi was runner up for "Jackie"
One of loudest responses of glee Sunday came when the screenplay for director Yorgos Lanthimos' "The Lobster" won, according to The Times' Glenn Whipp, a voting LAFCA member. The film, starring Colin Farrell and Rachel Weisz, is about a world in which singles are given 45 days to find a romantic partner or they're turned into animals. Lanthimos shares the win with co-writer Efthymis Filippou.
Kenneth Lonergan was runner-up for writing "Manchester by the Sea," which he also directed.
Also receiving a thunderous cheer when her name was announced was Lily Gladstone. Her supporting actress turn in "Certain Women" beat out Michelle Williams' "Manchester by the Sea" performance.
Adam Driver won the lead actor voting for his role in "Paterson." Casey Affleck, star of "Manchester by the Sea," was runner-up. Isabelle Huppert won for her roles in "Elle" and "Things to Come"; Rebecca Hall in "Christine" was runner-up.
On the documentary front, ESPN's "O.J.: Made in America" won the editing award but came in second for documentary honors behind "I Am Not Your Negro," a film about writer James Baldwin from Raoul Peck. It will have its Oscars-qualifying theatrical release next week before opening wide in February.
Other winners: "Your Name" for animated film, "The Handmaiden" for foreign-language film and production design, and Trey Edward Shults and Krisha Fairchild of "Krisha," which won the New Generation award.
Los Angeles critics will honor their winners at a dinner Jan. 14, when actress Shirley MacLaine will receive a career achievement award. The ceremony will be dedicated to director Curtis Hanson, who died in September.
Get your life! Follow me on Twitter: @TrevellAnderson.
Get the Indie Focus newsletter, Mark Olsen's weekly guide to the world of cinema.
You may occasionally receive promotional content from the Los Angeles Times.