'Mamma Mia' maestro Judy Craymer hopes lightning strikes twice for feelgood franchise
Reporting from London —
Judy Craymer still remembers the first time she heard ABBA.
Although she professes to have been more of a fan of David Bowie and heavy rock as a teenager, the Swedish pop group's melodies stuck with Craymer, and she sensed a visual connection in the music. "I always loved their videos — because they were the first to do those videos — and I always saw a sense of fun comedy and self-deprecation," the producer says, sitting in her office in London's ritzy St. James district.
Today, Craymer has made a name for herself as the creator and producer of "Mamma Mia!," a jukebox musical that sprung from many of ABBA's most beloved songs. As a producer, she's also the creative force behind the 2008 film adaptation, which grossed just under $610 million worldwide (on an reported budget of $52 million). A sequel, "Mamma Mia! Here We Go Again," featuring a fresh time-jumping storyline and deeper cuts from the group's catalog opens Friday.
If the timing for a kind-hearted and uplifting entertainment feels right, Craymer says the musical has always been a reminder of why we need joyful escapism.
"I think 'Mamma Mia' has always been a great antidote to battered lives, in a sense," Craymer says. "The show opened on Broadway just after 9/11. The last film opened just before a recession in 2008. It is something that connects people, besides the fact that you do feel that you're on the perfect vacation. There's nothing political. There's just something empowering in it."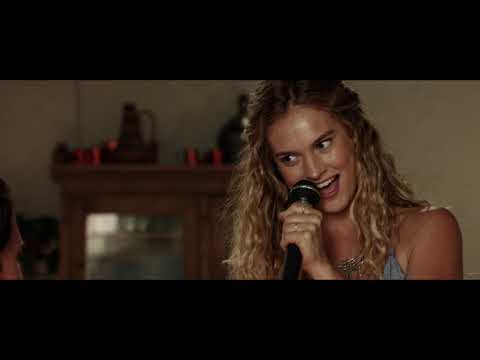 Amanda Seyfried, Christine Baranski, Colin Firth, Pierce Brosnan and Stellan Skarsgård star in "Mamma Mia! Here We Go Again."
The conception of the "Mamma Mia" phenomenon dates back several decades to when she initially met ABBA songwriters Benny Andersson and Björn Ulvaeus while working as a production assistant for Tim Rice during the 1984 London production of "Chess." Seeing the massive attention that the musicians garnered only bolstered Craymer's ongoing interest in the band.
"I would go home and listen on a cassette player to ABBA records," she says. "Bjorn really seemed to understand what a woman would be going through in a break-up. I think if I hadn't known them, I wouldn't have been able to make the approach. I said to them then, in the '80s, 'I'd love to do something with your songs, a stage musical.' And they said 'Never gonna happen.'" She laughs. "But they gave some encouragement. They said 'If one day you can find the right story.' It was a matter of finding it, a bit like the challenge of [a second] film. They were always encouraging and now we've had a business together for over 20 years."
Craymer eventually found the right narrative, a lively tale of a single mother whose daughter invites her three possible dads to her wedding in Greece. To date, the stage version of "Mamma Mia" has been produced 50 times worldwide in 16 different languages, including Chinese and Finnish. Since opening in London in 1999, the play, named best musical at the Tony Awards in 2002, has spread to 440 cities and grossed over $2 billion at the box office. The film version is the highest grossing live-action musical worldwide.
A sequel was inevitable for Universal Pictures, although Craymer — as well as Andersson and Ulvaeus — wasn't always convinced.
"What it was going to be has always been the difficulty," Craymer says. "People asked, 'Well, why not three years after the first one?' That was never on the menu because bringing the band together wasn't right at that time. I think it was serendipitous in a sense because now, ten years on, feels right. I think there would have been more cynicism a few years ago after the first one."
When Phyllida Lloyd, who directed the stage musical as well as the 2008 film, and screenwriter Catherine Johnson bowed out of participating in the sequel, it was up to Craymer to find the best filmmaker to take the helm. Her first call was to Richard Curtis, whom she had originally approached to write the musical back in 1997. "He's always been a writer I admired. He really knows how to handle that romantic comedy but also delving into marriage and real lives and loss," she notes. "'Love Actually' had all the ingredients I felt were needed if we were going to do another 'Mamma Mia.'"
Curtis wasn't available to direct or fully pen the screenplay, but he was interested in participating in its conception. He suggested Ol Parker ("The Best Exotic Marigold Hotel") to write the screenplay and the pair collaborated to create a story that flashes between the present and the past.
"I got an email from Richard that just said 'Random question: Do you like ABBA?'" Parker says. "I wrote back going 'Massively, yes.' I thought he might be asking me to DJ a party or something. And then he told me about 'Mamma Mia.' I went to meet Judy, and I just loved her as all do. We got on great from the beginning."
Parker was commissioned to write the script in the fall of 2016 and Universal green-lit the film in January 2017 for production that summer. Parker was brought on as the director and the selection of the new cast members took place as soon as the legacy cast — including Amanda Seyfried, Pierce Brosnan, Dominic Cooper, Colin Firth, Christine Baranski, Julie Walters and Stellan Skarsgård — signed up. The key element was Meryl Streep, who played leading lady Donna Sheridan in the original film and returns in the sequel in a limited capacity.
"She was always part of the conversation," Craymer says. "She was never, 'Oh yes, I'm really, really keen to do a sequel.' We'd always stayed in touch about it, but it was a matter of whether there was the right script and what the conceit of it was. And what songs she would sing was very important. She was never going to just sign up for singing and dancing nine songs as she had in the original."
Lily James was cast as the younger version of Donna, whose journey to the fictional Greek island of Kalokairi as she meets three very different suitors is interspersed with present day, where her daughter, Sophie, (Seyfried) discovers she's now pregnant on the same island. And while Streep doesn't anchor "Here We Go Again" as she did the original, the filmmakers found additional star power by securing the participation of another Oscar-winning icon — Cher — for the small but pivotal role of Donna's jet-set mother. (Parker notes the legendary performer signed on in part because she'd get the chance to sing one of her favorite songs, "Fernando.")
Like in the last film, the story leaps between ABBA tunes, using tracks such as "Waterloo" and "When I Kissed the Teacher" to move the narrative along. Some of the same songs are used in different ways, such as "Super Trouper," which appears as the end credits number instead of as part of the story.
For Craymer, the sequel takes on more emotional gravity than its predecessor — dealing with weighty issues such as death, legacies and the passage of time — which is often on display in the musical numbers.
"I'm very pleased that it has a weight to it that I think will surprise people," she says. "ABBA songs — they're great pop songs and a gift in themselves, but it's fun to have explored them even more and brought to a heft to the lives of those people onscreen."
"I tried to give it an emotional underpinning that wasn't in the first one quite as much," Parker adds. "I remember Meryl saying when the first one came out, 'In these times people need joy and happiness, and this is an important film right now.' And that's only become tragically more true in these desperate days. We were all aware that we were trying to do something that will put joy out there. That's got to be real — you can't fake it — and part of that comes from the music and part of that comes from the vibe on set. It's very hard when you're listening to 'Dancing Queen' 20 times in a row not to have the best day of your working life."
The connection between fans has only grown since the musical first debuted in London in 1999. Craymer sees the story as the "The Sound of Music" for the new generation, a collection of songs that kids grow up listening to as their formative theater experience. The secondary rights are currently going out across the U.S. and the play will relaunch in China this fall.
If the success of "Mamma Mia! Here We Go Again" is on par with the first film, Craymer is interested in bringing the musical back to Broadway or the possibility of launching a new musical based on the second film. For Craymer, who makes her decisions on instinct, "Mamma Mia" has grown from a pipe dream into a continually evolving and growing universe that is still filled with possibilities.
"It's been my own mini Disney," she says. "That's how it really has been in my life. I never take it for granted, really. A lot was at stake to do another film. It's a much-loved brand and much-loved show and much-loved last film. There were a lot of people like 'Well, don't [screw] up.' No pressure."
ALSO:
Review: Does 'Mamma Mia! Here We Go Again' improve on the original? ABBA-solutely!
'Mamma Mia! Here We Go Again' and 'Book Club' cater to audiences usually neglected during the summer
Mamma mia! Cher has an ABBA cover record coming out
Get our L.A. Goes Out newsletter, with the week's best events, to help you explore and experience our city.
You may occasionally receive promotional content from the Los Angeles Times.