'Mamma Mia! Here We Go Again' and 'Book Club' cater to audiences usually neglected during the summer
The films on the list of wannabe blockbusters opening this summer have one thing in common: They're aimed primarily at young men. From new installments in Marvel comic book franchises to flashy action pictures led by stars like Tom Cruise, Dwayne Johnson and Denzel Washington, every movie hopes to draw the lucrative "four quadrant" crowd — but at the very least, dudes.
And yet, in between the big-budget sci-fi and superhero sagas, two major studio releases targeting the adult female crowd will hit the multiplex this season: "Book Club" and "Mamma Mia! Here We Go Again."
FULL COVERAGE: 2018 Summer Movie Sneaks »
The first, out May 18, features four actresses over age 60 as its leads: Jane Fonda, Diane Keaton, Candice Bergen and Mary Steenburgen, playing a quartet of friends who are inspired to reinvigorate their lives after reading "Fifty Shades of Grey."
The July 20 "Mamma Mia!" sequel, meanwhile, is hoping to match the success of the original 2008 musical adaptation, which grossed more than $600 million worldwide when it opened. Like "Book Club," the new "Mamma Mia!" also stars a handful of older actors, including Meryl Streep, Pierce Brosnan, Cher and Colin Firth.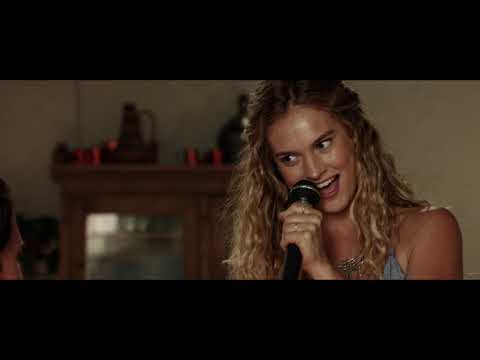 Amanda Seyfried, Christine Baranski, Colin Firth, Pierce Brosnan and Stellan Skarsgård star in "Mamma Mia! Here We Go Again."
Summer has long been considered a dry period for films for the over-40 set — especially older females. In 2011, "The Help" soared to nearly $170 million, largely on the strength of women who loved Kathryn Stockett's book of the same name. But despite the handful of modest successes that followed — from a "Hundred-Foot Journey" here to a "Hope Springs" there — in the last five years, there have been only a few summer releases made for the demographic. Many summer releases with older stars, including "Florence Foster Jenkins," "A Walk in the Woods" and "Ricki and the Flash," weren't even able to crack $30 million.
However, it's likely that the "Mamma Mia!" sequel will fare far better at the box office, given the film's built-in audience.
"Ten years ago, we played right in the middle of 'Batman' and all of those movies, and the film played through the summer. So the second time around, we have the same ambitions," said Judy Craymer, who produced both "Mamma Mia!" pictures. "There was definitely a sense of, 'Crikey, how do we deal with a musical where the lead cast are all women and women over 30?' But 'Mamma Mia!' surprised everyone."
The sequel finds Sophie, played by Amanda Seyfried, pregnant — and without her mother (Streep) around, she calls on her mom's longtime friends (Christine Baranski, Julie Waters) to help guide her through the challenging time.
"The original audience was nostalgic for ABBA, and now we have an audience nostalgic for 'Mamma Mia!'" said Craymer, noting that the sequel began coming together in late 2016. "These movies are about women and friendship, and the fun of them is that the characters don't view themselves as middle-aged. I think that's the mass appeal — everyone can see a bit of themselves there."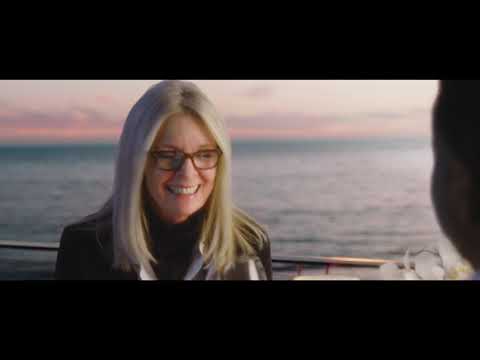 "Book Club" stars Diane Keaton, Candice Bergen, Jane Fonda and Mary Steenburgen.
Signing on for "Book Club" was an easy call for Bergen, who said she was stunned to be offered the role without "any humiliation, no audition [and] no haggling."
"It's rare to get an offer at all at my age," acknowledged the actress, 71. "And I think it's so smart that they're opening the film in the summer. Women are way underserved in the market, and I feel such a buzz from women of all ages over this — of course, older women, because nobody makes movies for them. I'm quite taken aback."
"Book Club" producer and co-writer Erin Simms said it wasn't easy to get studios interested in the film — it was financed independently and later acquired for distribution by Paramount.
"We had to convince people every step of the way," she said. "In general, people were looking at this as a very small, very niche movie. You think back to 'The Golden Girls,' which was a massive hit, or 'Steel Magnolias' and 'Terms of Endearment' — I don't know what happened over time that financiers stopped being interested. You feel like because studios keep forgetting that demographic, they don't matter anymore, but they do — and they're powerful and still have a lot of life to live.
"You hit a certain age and start feeling like you aren't important anymore. I hope this movie helps to erase that idea. We glorify youth in society, and I don't know why everyone is trying to find the next-best-thing. I'd rather sit down with someone and hear about a life well-lived."
READ MORE: See the full list of summer release dates »
Follow me on Twitter @AmyKinLA
Get the Indie Focus newsletter, Mark Olsen's weekly guide to the world of cinema.
You may occasionally receive promotional content from the Los Angeles Times.