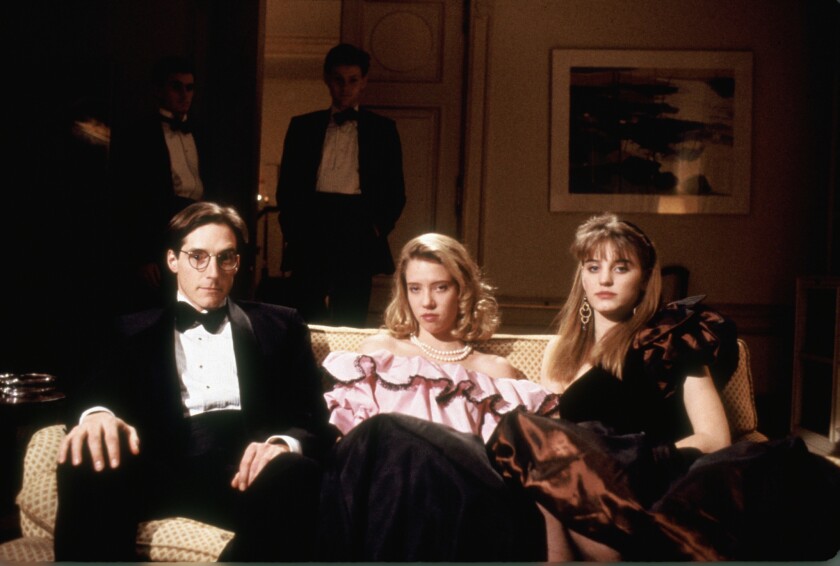 Twenty-five years after its initial release, writer-director Whit Stillman's Oscar-nominated debut feature, "Metropolitan," still has bubbly, elegant wit and indie micro-charms, its neurotic, navel-gazing Manhattan deb-society teens perhaps more like melancholy zoo animals now than flesh-and-blood romantic comedy figures.
But it's on the whole a welcome revisit, a reminder of Stillman's flair for the brittle humor of eccentric socialites ("You're a Fourier-ist?"), their twee camaraderie and their insular machinations. Today's broke, brainy, sardonic millennials clinging for resonance may find odd commonality with the extinction-fearful, philosophical uhbs (urban haute bourgeoisie, so self-titled) in the Sally Fowler Rat Pack, who wear their snobbish, ironic musings as exquisitely as their tailored tuxes and gowns.
See the most-read entertainment stories >>
Though the main story thread in which cash-strapped, socialist outsider Tom (Edward Clements) dances around demure charmer Audrey (Carolyn Farina) is sweetly pleasant enough, it's still Christopher Eigeman's roguishly funny Nick and Taylor Nichols' quizzical, haughty Charlie who irresistibly stand out. (No wonder Stillman enlisted them to star in his follow-up, "Barcelona.")
Stillman hasn't made as hermetically appealing a movie since, but for those lamenting the absence of the written word in modern comedy — rather than the improvisationally blurted-out kind — "Metropolitan" makes for delightful memory-lane viewing.
------------
"Metropolitan"
MPAA rating: PG-13.
Running time: 1 hour, 38 minutes.
Playing: Laemmle's Royal, West Los Angeles.
---