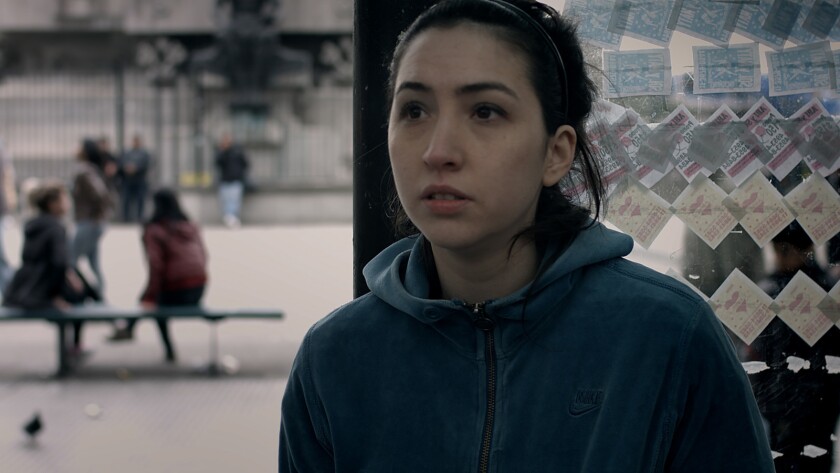 The unvarnished snapshot "Alanis" offers of a can-do Buenos Aires sex worker over three turbulent days shows how far we've come from the pity-drenched realism or sultry-sad character studies of movie prostitutes past.
Filmmaker Anahí Berneri, through her tough single-mother protagonist, mesmerizingly realized by Sofía Gala Castiglione, offers a no-apologies look at a member of a risk-taking underclass dinged on all sides — by callous authorities, unscrupulous colleagues, moralizing lifelines and bitter competitors — but dedicated to seeing things through her way.
Kicked out of the private apartment she worked from after a raid puts her babysitting overseer in jail, Alanis, with a "Teta!"-demanding 1-year-old on her hip (Castiglione's real son), finds herself without possessions, shelter or an income. It's no time to reflect on her life, however — she needs to get moving, support system or not.
Berneri's strategy is to accentuate the hustle in the hustler, through decisions shrewd and ill-advised, and get us to see Alanis as a fighter for her own version of dignity. Berneri does this with confidently fixed, realistically lit shots that aren't always about faces (although Castiglione's determined visage is a great one), but more often are expressively positioned to accentuate cramped spaces and reflective surfaces, as if place-setting for us a world of hard-won, on-the-go daily survival that's more shaded in its lumps and victories than we might assume.
-------------
'Alanis'
In Spanish with English subtitles
Not rated
Running time: 1 hour, 23 minutes
Playing: Starts Friday, Laemmle Glendale
------------
See the most-read stories in Entertainment this hour »
---