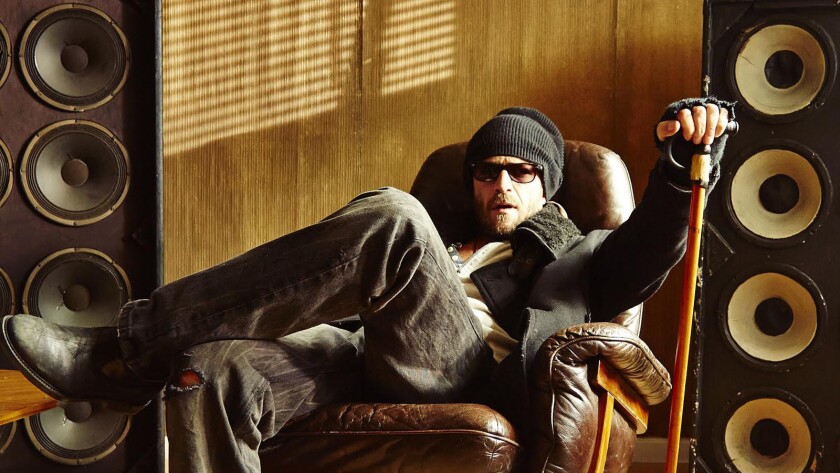 Considering director John Williams' background making music videos for Radiohead and Coldplay, it's surprising that his debut feature, the rock-infused "The Beat Beneath My Feet," plods along so anemically.
The British import, about an introverted teen who unleashes his inner rocker upon discovering his new neighbor is a fallen guitar god, certainly contained the elements for a much livelier jam session.
Tom Heath (Nicholas Galitzine), doesn't look like the type of kid with Battle of the Bands ambitions, but he gradually emerges from his self-imposed cocoon when he realizes the bearded recluse (Luke Perry) in the downstairs flat answering to Steve is actually one Max Stone.
The front man of the thrash-grunge band Nothing, Stone was believed to have died eight years earlier, owing a ton of money in unpaid taxes, and Tom is willing to keep his true identity under wraps provided Max schools him in the finer points of Rock 101.
Perry's engagingly aloof as the melancholic, Kurt Cobainesque Stone, and his sessions with newcomer Galitzine play out with an agreeable sweetness, even if they adhere to a safely time-honored refrain.
But Michael Mueller's character-driven script is about the only thing that feels driven in this otherwise listless vehicle, and "The Beat Beneath My Feet" conveys all the pulse-pounding energy of a funeral procession.
-------------
'The Beat Beneath My Feet'
Not rated
Running time: 1 hour, 32 minutes
Playing: Laemmle Royal Theater, West Los Angeles; also on VOD
See the most-read stories in Entertainment this hour »
---