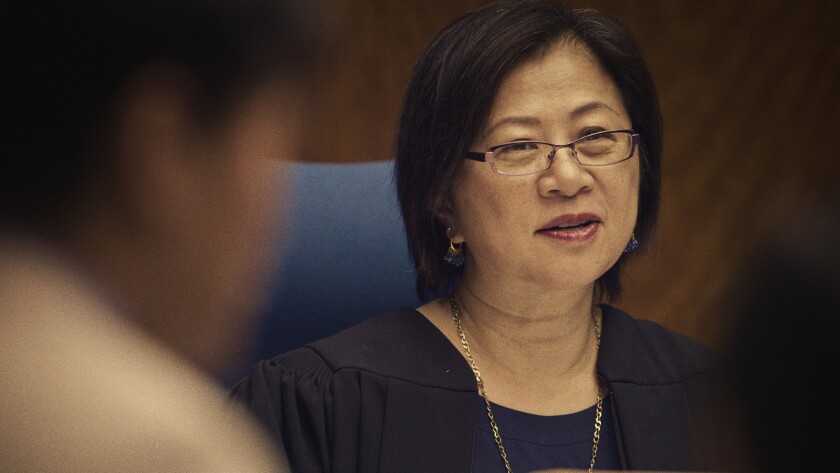 Stephanie Wang-Breal's powerful documentary "Blowin' Up" speaks softly and carries a big message. This film ventures into a unique courtroom in New York City, where a group of women has started to change the way sex workers are prosecuted in the criminal justice system, offering a third option to pleading guilty or not: treatment. With the help of service providers from GEMS (Girls Educational and Mentoring Services), sex workers are given the opportunity to attend mandatory counseling sessions, have their cases dismissed, and records sealed.
The program is remarkably empathetic due to the people in it. Using an observational, fly-on-the-wall camera inside the courtroom and out, Wang-Breal introduces us to the women who rule this space through their work. They include Judge Toko Serita, who presides over the court and pioneered the effort in 2004, as well as the prosecutors and defense lawyers, and the women from GEMS, especially Eliza Hook, who passionately pours herself into supporting her clients. Gradually, the film expands beyond the hushed conversations within the court hallway, and becomes a portrait of the individuals who make up this microcosm of incredible compassion within the justice system.
"Blowin' Up," which refers to slang for leaving a pimp or sexual exploiter, could use a stronger narrative hand. There are moments when it feels aimless, incorporating new story lines about the current administration and deportation deep into the running time. But in simply observing this courtroom and the affect it has on lives, the film is deeply moving and quietly revolutionary.
-------------
'Blowin' Up'
In English, Mandarin and Japanese with English subtitles
Not rated
Running time: 1 hour, 37 minutes
Playing: Starts Friday, Laemmle Music Hall, Beverly Hills
------------
---