Review: San Quentin inmates rise above the rim in hoops doc 'Q Ball'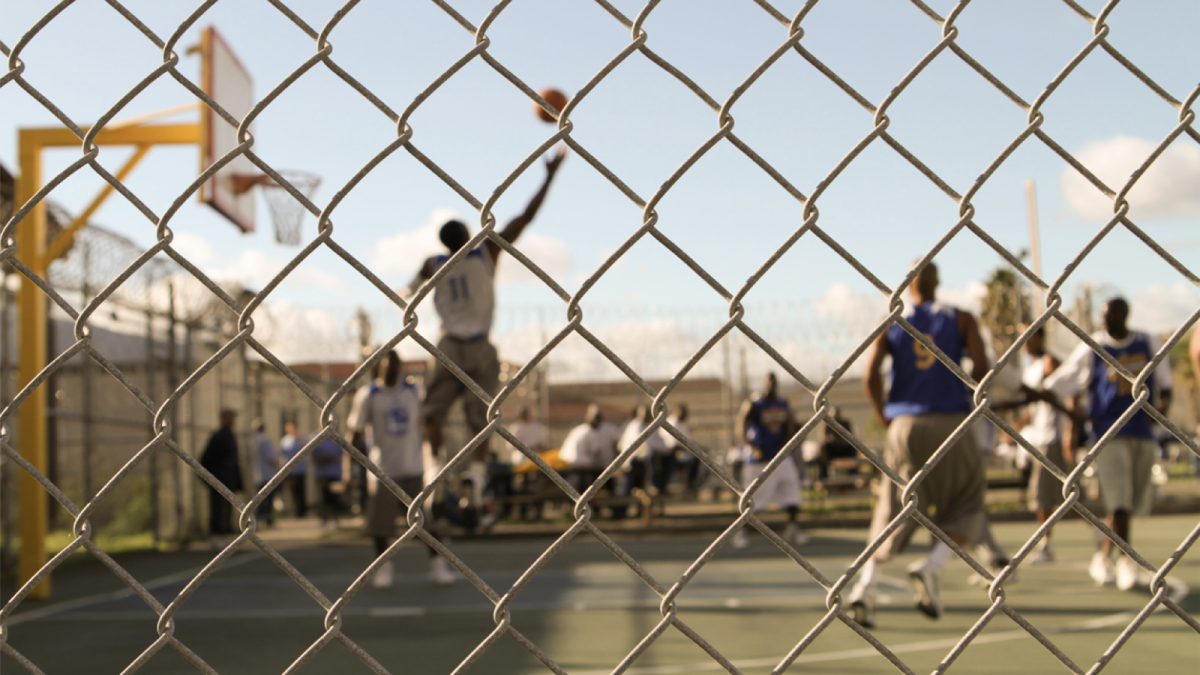 Far more than simply "The Longest Yard" with hoops, the remarkable "Q Ball" serves as a potent illustration of the redemptive powers of team camaraderie.
While there are only home games on the San Quentin Warriors' schedule, the innovative program at California's oldest prison has proved to pay rehabilitative dividends for a number of its inmates.
"Some of the toughest, meanest guys on the yard who won't be caught dead in a self-help group play basketball," observes coach Rafael Cuevas, himself serving a murder sentence. He, along with the team's equally reflective star player Harry "ATL" Smith, receives the bulk of director Michael Tolajian's attention in the impressively packaged documentary.
Although the emphasis might be on character building and life skills over scoring points, the players have ample opportunity to get their game on, hosting weekly matchups with civilian teams on prison property, leading to the big season finale against the Golden State Warriors' coaching staff.
In the process, Tolajian's film, the fifth in the Fox Sports "Magnify" series, doesn't shy away from addressing our seriously flawed criminal justice system — one that has resulted in soft-spoken Allan McIntosh serving a 25-year sentence for gun possession under the state's contentious three-strikes law.
As we watch McIntosh, Smith and their fellow Warriors seizing upon a chance to reclaim themselves, all that barbed wire begins to melt away, one layup at a time.
-------------
'Q Ball'
Not rated
Running time: 1 hour, 36 minutes
Playing: Laemmle Music Hall, Beverly Hills
------------
---
Get the Indie Focus newsletter, Mark Olsen's weekly guide to the world of cinema.
You may occasionally receive promotional content from the Los Angeles Times.