Review: Closeted preacher faces a reckoning in delicately wrought drama 'The Revival'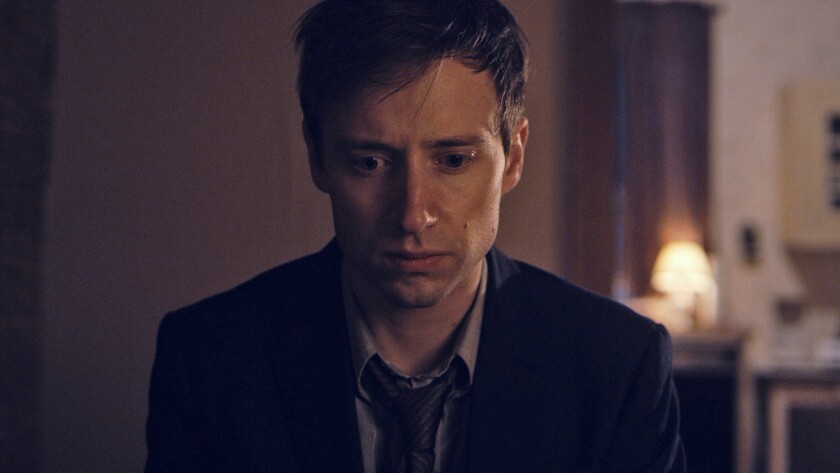 The often difficult squaring of religious fervor and sexual longing receives poignant, powerful treatment in "The Revival," deftly directed by Jennifer Gerber from a sensitive script by Samuel Brett Williams, based on his stage play.
Set in rural Arkansas, the film follows the travails of Eli (David Rysdahl), a circumspect Southern Baptist preacher who took over his late father's church and now faces a shrinking and disgruntled congregation. Perhaps "Brother Eli's" perceived lack of the requisite fire and brimstone comes, we will learn, from his suppressed homosexuality as well as a desire for a more progressive approach to "spreading the word." Not surprisingly, both are a no-go in this deeply conservative community.
But when Eli meets a compelling mystery man, Daniel (Zachary Booth), who drifts into town one day, they begin a secret affair, one that stands to threaten both Eli's marriage to the devoted June (Lucy Faust) and his standing as a man of God.
How Eli moves through this painful crucible is handled with credible care — and several quite profound moments — as choices must be made and priorities managed. It all plays out as Eli's tough-minded friend and follower, Trevor (Raymond McAnally), plans a "first annual" revival meeting to help put the church back on the map.
However, a more dimensional character in Daniel and a less abrupt ending might have better served this otherwise fine little film.
-------------
'The Revival'
Not rated
Running time: 1 hour, 23 minutes
Playing: Laemmle Music Hall, Beverly Hills
See the most-read stories in Entertainment this hour »
---
Get the Indie Focus newsletter, Mark Olsen's weekly guide to the world of cinema.
You may occasionally receive promotional content from the Los Angeles Times.