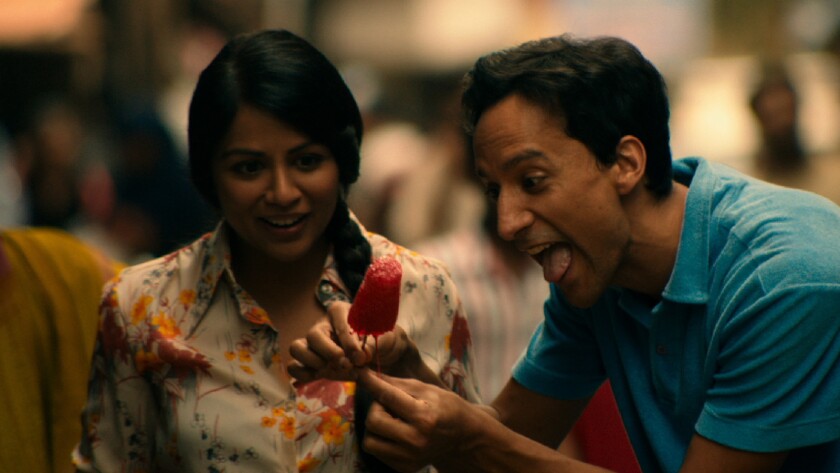 There has been no shortage of films tracking the immigrant pursuit of the American dream, but few have been as laugh-out-loud delightful as "The Tiger Hunter," a sparkling first feature by Lena Khan.
Danny Pudi of NBC's "Community" is Sami Malik, the affable son of a legendary tiger hunter. Upon arriving in Chicago from his native India in 1979, Sami learns that the engineering position waiting for him has been eliminated due to company restructuring.
With the clock ticking on a six-month work visa, he reluctantly takes a low-level gig at a microwave oven manufacturer and is taken under the hospitable wing of the gregarious Babu (an equally terrific Rizwan Manji), who shares an apartment with a dozen roommates as well as his fiancée — a cardboard standee of Mary Tyler Moore.
"She told me I'm going to make it after all," explains Babu matter-of-factly. "So right away I fell in love."
Generously peppered with similarly droll observations, as well as Danny's sweetly-rendered attempts to win the hand of his lifelong crush, the lovely Ruby (Karen David), the screenplay by Khan and "Modern Family" scribe Sameer Gardezi may follow a familiar path, yet it feels as crisply effervescent as Patrice Cochet's warm and vibrant cinematography.
Just like the late MTM, the filmmakers well understand the value of turning the world on with a smile.
-------------
'The Tiger Hunter'
Not rated
Running time: 1 hour, 33 minutes
Playing: In limited release
See the most-read stories in Entertainment this hour »
---