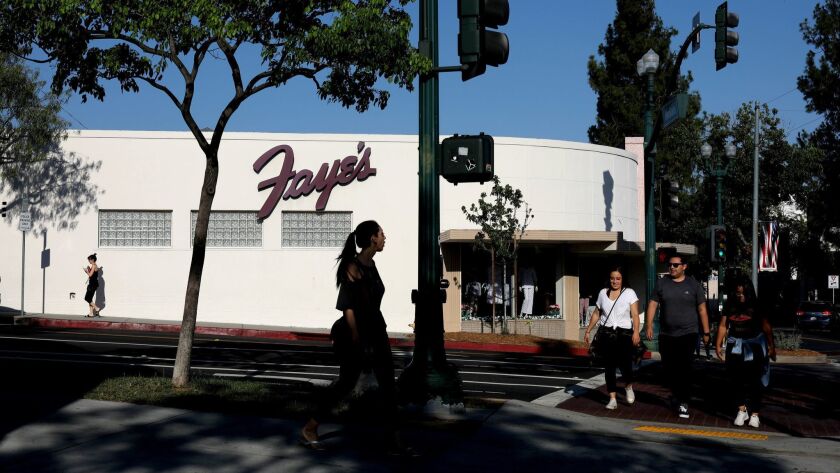 The community of Montrose has never been nominated for an Oscar, Golden Globe or Emmy. It doesn't have a star on the Hollywood Walk of Fame. Don't look for it as a destination for tour buses taking out-of-towners to movie star homes or famous locations.
However, the tiny Glendale-area community has become a familiar spot for numerous hit films and TV series, ranging from the 1985 film version of "Teen Wolf" and "The Wedding Singer" to NBC's comedy "The Good Place." It has a featured "role" in HBO's new dark drama "Sharp Objects."
Its three-block "shopping park" on Honolulu Avenue, a quaint stretch of mom and pop shops, has buildings that date to the 1920s, tree-lined streets, old-style street lamps and the kind of neighbors that greet each other by name in passing.
Still, the area is regularly invaded by large film and TV crews — about one every 30 to 45 days. One of the most recent was a two-day shoot for the ABC action-drama series "Station 19."
Montrose's small-town charm is particularly appealing to productions looking for a middle America setting that's also close to major studios, said freelance location manager Caleb Duffy. In 2016 and 2017, he scouted Montrose for "The Good Place" and years earlier for the 2012 biographical drama "Hitchcock."
"[Montrose is] first of all beautiful," Duffy said. "Secondly, the trees hide the mountains. You can get affected by limitations of where you can look and point a camera — you're fairly well protected to not show palm trees or mountains."
For assistant location manager Madeline Bell, Montrose fit the bill perfectly for "Sharp Objects," set in a small Missouri town. She said much of the Montrose filming was done in Holiday Hats and Gowns, a dress shop filled with country club attire.
"It's a really, really cute place to film," Bell said. "Some of it is a little bit lost in time, which is perfect. It's not totally gentrified yet, which is helpful."
In five years as Montrose's film liaison, Steve Pierce, a Vietnam veteran and retired business owner, has amassed a treasure trove of stories about the productions and stars that have made a stop in a place he's called home since the late 1960s. His pride was obvious during a tour of some of the more notable locations.
"Clint Eastwood did 'Jersey Boys' here," he said, pausing at Montrose Bowl, a bowling alley with a 1950s juke-joint vibe. "Clint — he has a reputation for being 'one-take Clint.' "
With its red vinyl seats, blue and orange color scheme and a noticeable lack of electronics, the location can also be seen in "Teen Wolf" and 1998's "Pleasantville."
Pierce pointed toward Faye's Intimate Apparel, a retro lingerie shop that sells nightgowns, slippers and robes. The boutique was a filming site for "Hitchcock."
"Helen Mirren, she ended up going inside after the shooting was done and spent a lot of money in Faye's to show her appreciation for being there," Pierce said of the actress who played Alma Reville Hitchcock, a screenwriter and the wife of the iconic director.
At the intersection of Honolulu Avenue and Ocean View Road, Pierce recalled a shocking shoot with Will Ferrell for the 2003 comedy "Old School."
"They did a scene where [Ferrell] was supposed to be in a bodysuit running alongside a car with some girls in the car," Pierce said with a laugh. "He actually ran down Honolulu totally stark-naked."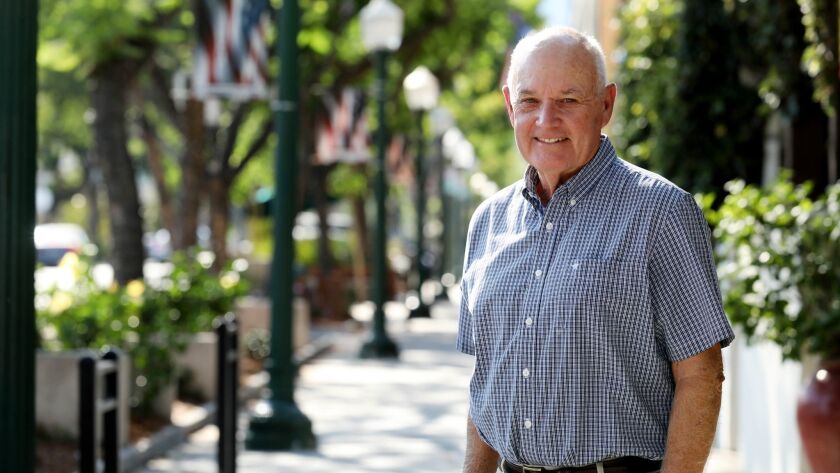 Tucked into the foothills of the San Gabriel mountains, Montrose is about 15 miles from downtown L.A. and sits on the southeast corner of La Crescenta. The community was developed in the early 1910s. In the 1920s and again in the 1940s, the area experienced rapid growth as numerous businesses flocked to the area.
With the rise of suburban shopping malls, the area faced potential financial ruin. So community figure Frank "Mr. Montrose" Roberts rejuvenated the area in 1967, turning the business district into a shopping park with bump-outs, landscaping and decorative walls.
In addition to bringing shoppers back to Montrose, the new look also caught the attention of Hollywood.
"People like to be here," Pierce said. "It's very family oriented. We don't have any problems in this area. If you lose your wallet, it will be found and the money will be in there."
As the middle man between production crews and businesses, Pierce says he's not much of a film and TV buff. His main concern is fostering good relationships.
"I never really spend a lot of time trying to watch them because I'm just interested in how it impacts Montrose," he said
When a production rolls into town, it can bring with it massive trucks and trailers, heavy equipment and big crews that disrupt traffic and the flow of potential customers into shops.
To offset the cost of lost business, production companies will pay shops thousands of dollars. The specific price depends on negotiations with shops and Montrose-specific guidelines. Occasionally, if the production is large enough, they will "pay off" multiple businesses for the disruption.
"We'd rather not have a film production company buy us out, but if the money is right, why not?" said Mary Rostami, an event coordinator for Black Cow Cafe. Black Cow's classic restaurant look has been the backdrop for series such as CBS' criminal investigation drama "NCIS: Los Angeles."
"[Montrose is] not the least expensive town to film in Los Angeles County," said Timothy Hillman, a location manager who worked in Montrose for Fox's "Lethal Weapon." "But when you saw it on screen, it was worth the price."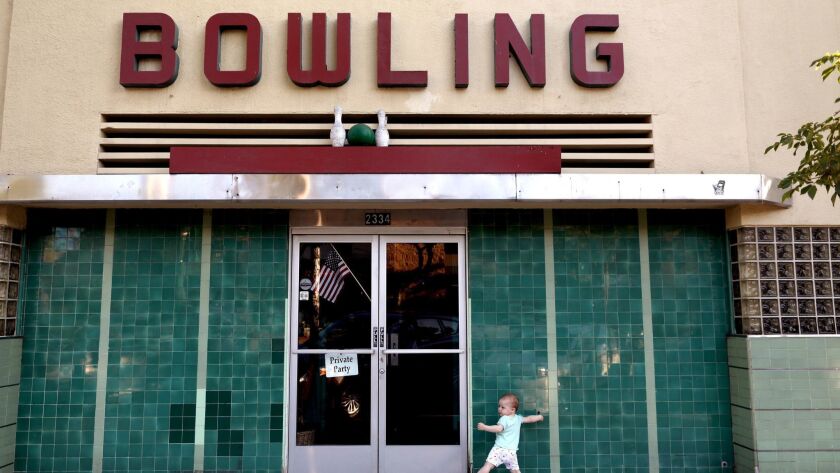 Although an occasional nuisance, filming also has its perks for businesses.
"It's additional advertising for us," Rostami said. "It's for people to know, 'Oh, I didn't know that place even existed.' "
According to Duffy, another reason for Montrose's popularity with production teams is Pierce.
"I've been on three projects [in Montrose] and every single time it was done really well and everyone was really happy," Duffy said. "It's because of the work Steve does."
Although Pierce said he's noticed a decrease in filming this year, Duffy simply chalked it up to the ebb and flow of what productions are looking for. He's optimistic that filming will continue to thrive in the area, especially since the state Senate recently approved California's tax incentive extension. This legislation allocates $330 million in annual tax credits to film and TV production until 2025.
Duffy is even eyeing Montrose's empty city bank building for the seventh season of HBO political satire "Veep."
But for Pierce, more than anything, film productions are just a tool to keep Montrose thriving. Money that the community earns supports events and activities such as Oktoberfest and the annual Christmas parade.
"We don't try to make money for the purpose of making money," Pierce said. "We just do it to bring activity and notoriety to Montrose."
---