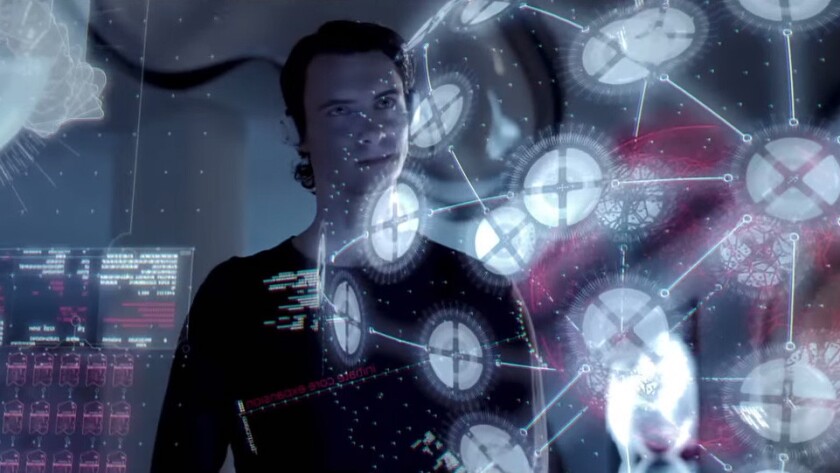 A slick sci-fi thriller about a future where the legalization of recreational drugs has become a no-holds-barred reality, the dystopian British import "Narcopolis" starts off intriguingly and ends solidly.
It's everything else in between that isn't particularly compelling.
Set primarily in the year 2024, when Ambro, a shady pharmaceutical corporation, has a firm grip on the regulated narcotics market, tough-guy London detective Frank Grieves (Elliot Cowan) is investigating the emergence of a mysterious new drug on the streets with some never-before-seen side effects.
SIGN UP for the free Indie Focus movies newsletter >>
The deeper the determined Grieves goes down the rabbit hole, the more bloodied he gets, but persistence pays off in the form of getting to share several scenes with the always welcome Jonathan Pryce, who plays a Russian scientist with a nasty, brain-paralyzing reaction to cellphones.
Making his feature debut, writer-director Justin Trefgarne demonstrates an accomplished visual feel for all those steely high-tech surfaces, but his "Blade Runner" meets "Terminator" script is populated by the sort of coldly dispassionate characters of the future we've seen far too many times.
By the time that more thought-provoking conclusion finally arrives, viewer attention will likely have drifted off into another dimension.
Wonder if the Ambro Corp. has something for that.
------------
'Narcopolis'
No MPAA rating
Running time: 1 hour, 36 minutes
Playing: Arena Cinema, Hollywood
---