Despite new rules, animated Oscar contenders deliver another battle of the Davids versus the Goliaths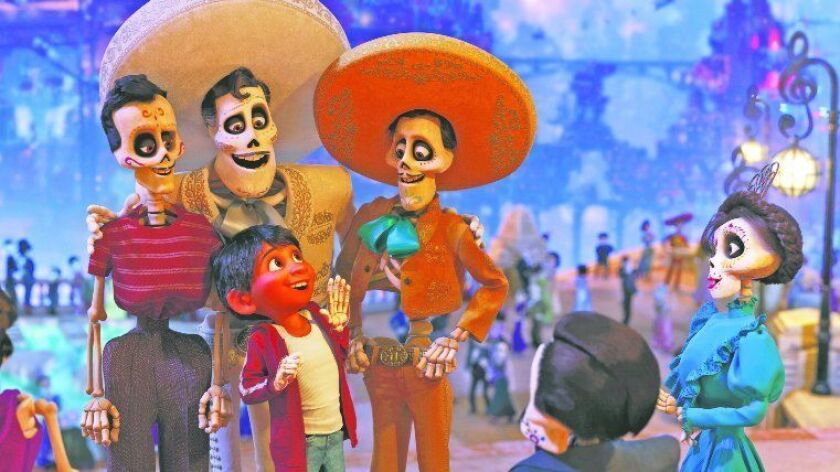 The Academy of Motion Picture Arts and Sciences changed its rules this year for the animated feature category, opening up the nominations to the entire membership. Whereas that could have tilted the field away from the indie and foreign "Davids" and toward the massively marketed major-studio "Goliaths," the five nominees announced Tuesday represent what has become the category's hallmark mix of giants and kids with slings.
Together, Disney's "Coco" and Fox's "The Boss Baby" and "Ferdinand" have grossed in the neighborhood of $1.4 billion worldwide and each enjoyed domestic distribution to more than 3,200 domestic venues. "Loving Vincent," released in the U.S. by Good Deed Entertainment, has quietly grossed over $6.5 million while never playing in more than 218 theatres. GKids release "The Breadwinner" has a domestic gross under a quarter-million dollars, and has not expanded beyond 43 theaters.
That doesn't mean the smaller films didn't have global ambitions, or the larger ones didn't tell personal stories.
"The Boss Baby" may seem like a wacky talking-baby action-comedy (with Alec Baldwin voicing the baby-on-a-mission), but to director Tom McGrath, "It's a love letter to my brother.
"I was the Boss Baby. To come out the other side [of family fighting] like my brother and I did, they're the best friend you have in the world. So it's a love letter-slash-apology letter for all the years I tortured him."
And when McCarthy's brother saw the film, "I got him to cry. And for good reasons this time!"
LIVE UPDATES: Oscar nominations 2018 »
Nora Twomey's "The Breadwinner," adapted from Deborah Ellis' novel about brave Afghan girl Parvana, has racked up major honors from critics and animation groups worldwide. Its limited release and paltry stateside gross, however, seemed to make it a prime candidate to be overlooked.
GKids President David Jesteadt says of the timely film, "We were certainly very cautious about the rule change, but we thought, as long as the voters continue to see the movies and as long as we continue to represent great movies, there wasn't much to be worried about. And it was a great validation, in the 10th anniversary of our company, to receive our 10th nomination." (The distributor's past nominees include last year's "My Life as a Zucchini" and 2015's "Song of the Sea.")
Twomey says, "We don't have a huge publicity budget, so to get this kind of acknowledgment from our peers in the industry is really incredible and very encouraging. It means that stories like Parvana's are being listened to and people appreciate this story about a young girl growing up in a part of the world where things were extremely difficult."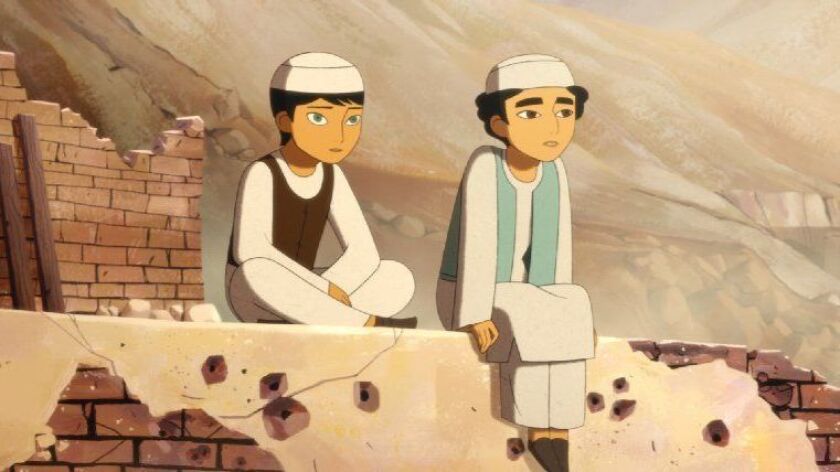 Disney/Pixar's massive hit "Coco" features fantastic lands, incredible creatures, and what co-director and co-writer (with Adrian Molina) Lee Unkrich called, "a relatively small story. ... We did all this work to balance, to make sure we had the 'Wow' and the splendor of this beautiful landscape, but we're telling a really intimate, simple story."
Producer Darla K. Anderson cites a scene in which the young hero, Miguel, plays guitar along with a videotape of his idol in his attic: "When I first saw that scene lit and animated – and forevermore – tears were going down my face because it's just this simple, wordless … Miguel's face shows his deep love and connection to music in his heart."
Oscar nominations aren't new for Disney/Pixar; Unkrich won for "Toy Story 3." But that's not the case for all of this year's animated nominees.
"I've been up since 3:30 this morning because I couldn't sleep," says "Loving Vincent" co-writer and co-director Hugh Welchman (who made the film with his wife, Dorota Kobiela). "For 'Coco' and 'Ferdinand,' it's par for the course. But for us, it means everything."
"Loving Vincent," a "Citizen Kane"-style multiple-perspective mystery about the death of Vincent Van Gogh, is known for its ambitious visuals: each frame is hand-painted in oils in the style of the artist.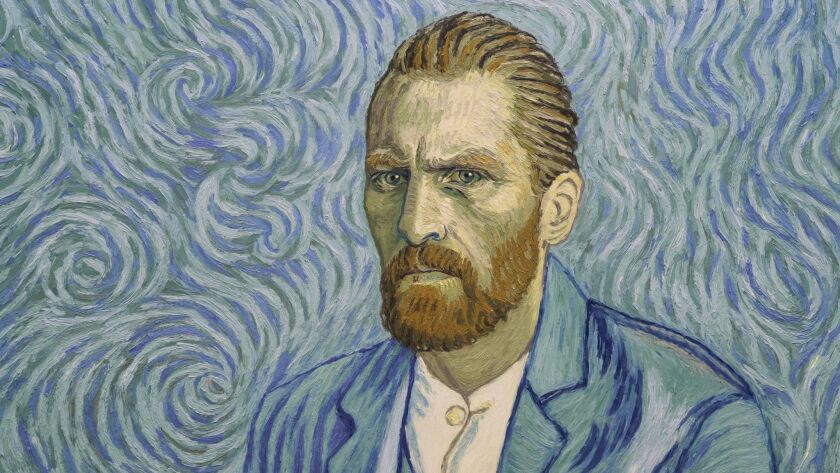 "Theirs were made for $175 million; ours was made for $5 million," says Welchman, a winner for the 2006 short, "Peter and the Wolf." "This was something my wife came up with in an attic in Poland 10 years ago. She's the first woman to direct a feature animation in Poland; it's the first time a Polish film has ever been nominated for animation feature film. So it's just enormous for us."
While nearly half of this year's nominees are smaller films, it should be noted: Only twice have the category's winners not grossed $100 million domestically, and those two ("Spirited Away" and "Wallace & Gromit: The Curse of the Were-Rabbit") were international smashes.
Although "Ferdinand" is one of those Goliaths — and director Carlos Saldanha was previously nominated for the 2002 short "Gone Nutty" — the honor was no less sweet. Saldanha got the news just before boarding a flight and was "going crazy."
"Then I was on the plane by myself for six hours," he says. "It was the longest New York-L.A. flight I've ever been on in my life."
Saldanha's film takes Robert Lawson's beloved, slender volume, "The Story of Ferdinand" and expands it into an action-packed, computer-animated extravaganza about a pacifist bull who refuses to fight.
"I got a message from a friend of mine who took her kids, and one of the kids said, 'Mom, I am Ferdinand.' When that happens, it makes my day."
---
The complete guide to home viewing
Get Screen Gab for weekly recommendations, analysis, interviews and irreverent discussion of the TV and streaming movies everyone's talking about.
You may occasionally receive promotional content from the Los Angeles Times.