Jim Jarmusch, Ron Padgett and the sublime poetry of 'Paterson'
Poetry flows through Jim Jarmusch's latest film, "Paterson," in much the same way that the Passaic River winds through the titular New Jersey city, before gracefully dropping over the Great Falls. The initial effect is subtle, but the lasting impression is sublime.
The film's protagonist, a self-effacing bus driver also named Paterson, played by Adam Driver, scribbles poetry during his lunch breaks and free time, much of it spent admiring the falls. There are parts of at least 10 poems featured in the film, as well as four characters who are poets of one form or another.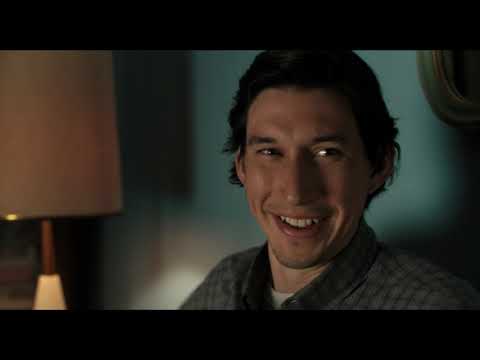 Adam Driver and Golshifteh Farahani star in "Paterson."
The world we see and experience in "Paterson" feels like a poem, from the natural beauty of the Great Falls to the industrial grit of the city streets where Paterson drives his bus. As he fills his "secret notebook," the words appear on the screen, lingering, allowing the audience to absorb the implied imagery and emotions.
Even the seemingly mundane interactions of bus riders or Paterson's walks to and from work take on the visual equivalent of rhythms, repetition and rhymes. The sounds and images of Jarmusch's poetic cinema were created through the deft work of film editor Affonso Gonçalves, cinematographer Frederick Elmes and production designer Mark Friedberg.
Real-life poets provide the movie's linguistic infrastructure. Paterson's poems were written by Ron Padgett, whose "Collected Poems" won a 2013 Los Angeles Times Book Prize. The noted author William Carlos Williams (1883-1963), a practicing New Jersey physician who once wrote an epic five-volume poem called "Paterson," also looms large in the film. Concepts from that poem (a man and a city entwined and "no ideas but in things") along with a visit to Paterson (the city) in the 1990s gave Jarmusch his initial inspiration for the film. Paterson (the character) reads Williams' short verse "This Is Just to Say" to his wife Laura.
Throughout the movie, the habitual Paterson meets other poets: an evening walk with his bulldog Marvin yields overheard verse from a laundromat rapper played by Cliff Smith (aka Method Man); a 10-year-old girl shares a poem with him one day after work; and a Japanese poet on a pilgrimage to see the land of Williams approaches Paterson as he sits at a favorite spot near the falls.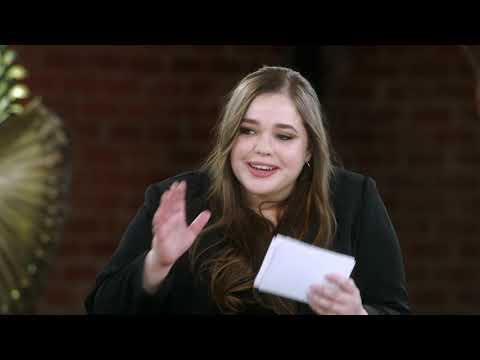 Adam Driver talks about visiting Paterson, N.J. - and driving a bus - to make "Paterson."
Jarmusch wrote the girl's poem, "Water Falls," and his screenplay has a poetic quality in the way it structures a week in the lives of Paterson and Laura, as though the days were stanzas. The film opened in late December to strong reviews, many of which mentioned the lyrical screenplay.
Initially, Jarmusch asked Padgett, a friend, to be a "poetry advisor" on the film (without explaining precisely what that entailed) and the poet agreed. Later, Jarmusch asked if he could use four of Padgett's poems in the film.
The filmmaker eventually inquired if Padgett might feel like writing some new poems. No pressure, only if he felt like it. The poet told Jarmusch, "No, Jim. I can't handle the pressure. The idea … write poems for a film? Don't expect anything." Jarmusch told him not to worry, he had plenty to work with.
But Jarmusch's low-key approach kept Padgett thinking. "Jim took the pressure off and I found that I could drift into what I imagined to be the mind of this protagonist. The first few lines of a poem started in my head and I wrote them down and the rest of the poem rolled right out. I don't think I even revised it." Three more poems quickly followed and Jarmusch ended up using seven by Padgett.
"When I read the script, I had a kind of fantasy of how [the character Paterson] would be," Padgett continued. "I didn't feel constrained to be realistic because Jim doesn't make realistic films. They're like fables or dreams."
Still, there's a credibility to Padgett's words emerging from the bus driver's pen. "I grew up in a distinctly blue-collar milieu," said the Tulsa, Okla.-born Padgett. "My father and mother's friends were welders, stock car drivers, bootleggers and grease monkeys. I think that helped me imagine the character of Paterson."
Many other poets are name-checked in the film or make cameos on Paterson's bookshelf. Frank O'Hara, a central member of the New York School, helps Paterson and the Japanese poet form a connection. Laura and Paterson discuss the 14th century Italian scholar Petrarch, who wrote love sonnets to another woman named Laura.
Jarmusch and Padgett were both students, more than a decade apart, of the poet Kenneth Koch at Columbia University. The connections between the New York School poets, including Koch and Padgett, and Williams go back decades. Koch once wrote a satirical response poem to "This Is Just to Say," called "Variations on a Theme by William Carlos Williams."
In 1964, Padgett and fellow poet Ted Berrigan visited the Bloomfield, N.J., home of poet Joseph Ceravolo for dinner. Ceravolo suggested they visit Paterson and see the falls, which was Padgett's only experience of the city until a recent local premiere of the film. Later, the three poets and their wives went to nearby Rutherford to see the longtime home of Williams, who had died the previous year.
"One salient characteristic of some of Williams' work is that it's clear, direct, conversational language," said Padgett. "That is something that was not only an influence on the New York School, but on other poets as well."
Jarmusch's suggestion that audiences should just allow the film to "float past them -- like images seen from the window of a public bus," are echoed by Padgett's recommendation for enjoying poetry.
"Just read it and have an experience," said the poet. "You don't have to be able to articulate and understand what that experience is. Just read it. Open yourself up, read the words, let them happen to you and see what happens."
See the most-read stories in Entertainment this hour »
Get our L.A. Goes Out newsletter, with the week's best events, to help you explore and experience our city.
You may occasionally receive promotional content from the Los Angeles Times.