Immigration law gets the spotlight treatment in 'Saint Judy'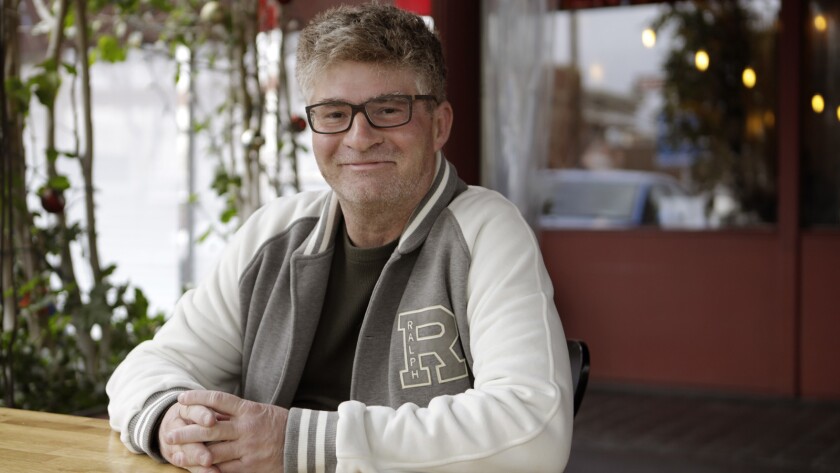 Eight years ago, screenwriter-turned-law student Dmitry Portnoy drove to Lancaster with lawyer Judy Wood and entered a dusty detention camp that changed his life. "The first thing I saw was this double-wide trailer and outside was a lawyer with his client," Portnoy says. "Her head was hanging down. I said to myself, 'This is where it happens. This is where people's fates are decided, in this double-wide trailer in the middle of the desert an hour's drive from where I live.'"
Portnoy rekindled memories of Mira Loma Detention Center in Lancaster as a key location for his fact-based movie "Saint Judy." In the Sean Hanish-directed film, opening March 1, single mom Judy Wood (Michelle Monaghan) goes to bat for Afghani school teacher Asefa Ashwari (Leem Lubany), who's been languishing for a year in Lancaster. Ashwari seeks asylum in the United States after being jailed and abused in her native country for leading female students in the streets unaccompanied by men. She faces death by honor killing back in Afghanistan. Overcoming resistance from her boss (Alfred Molina), an ICE lawyer (Common) and a by-the-book judge (Alfre Woodard), Wood wins a precedent-setting appeal that establishes political activity on behalf of women as grounds for asylum.
Speaking from the relative comfort of a Thai café in Studio City, his favorite writing spot, Portnoy says he wanted the title of his script to reflect Wood's tenacity. "Saints are not treated well in their own time because they bother people in power and will not go away. Judy's not perfect, but her willingness to put herself out there and keep pushing and nudging and scraping even when the case seems hopeless and people would rather she shut up? In my eyes, that makes Judy Wood a saint."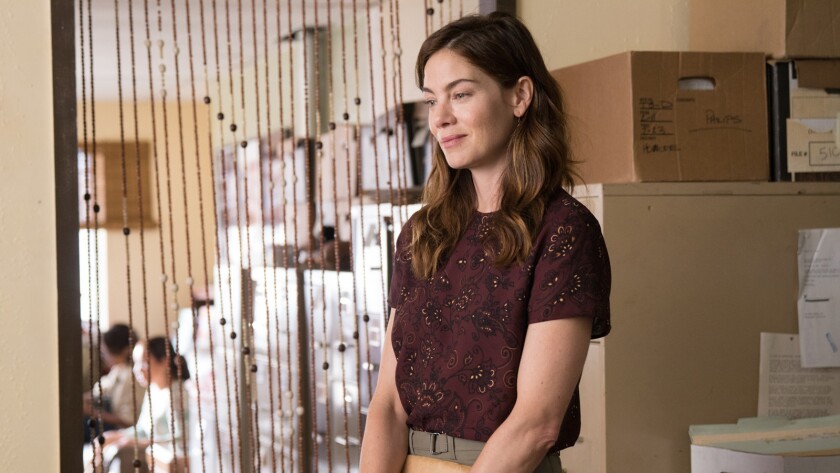 Portnoy didn't expect to find inspiration for a movie by studying law. But in 2010, he quit show business with more than a dozen unproduced scripts under his belt and decided to give law school a shot. "I had a script that was a couple of drafts away from being ready; with the writers' strike looming, I sent it out. The script didn't sell. I was so discouraged I said to myself, 'I could have gone to law school after college. I'll go now.'" During Portnoy's first year at Pepperdine School of Law, Wood, an alum, brought him on as an intern. "I instantly felt comfortable with Judy," Portnoy recalls. "She told me later she was looking for a storyteller because a good lawyer has to make the life of her client vivid and compelling for the judge. As Judy says, a lawyer must plead — plead! — to overcome a judge's natural resistance. I felt honored that she saw a little bit of that in me."
A few months after the trip to Lancaster, Wood gave a speech to Los Angeles County Bar Assn. immigration lawyers and briefly mentioned Ashwari's case. Portnoy says, "For me, a bell went off and I realized 'This is a movie.'" He spent the next two years burrowing through roughly 10,000 pages of court transcripts, paring down the thicket of legal machinations into a three-act drama and reframing the action from 1996 to post-9/11 America. Portnoy says, "Every couple of days before going to bed, I'd take an idea from the story, turn it over, polish off a facet, always trying to figure out how to present this issue or illustrate that problem. I needed to write scenes that would make these [legal] concepts and people come alive for an audience."
The theme of immigration resonates deeply for Portnoy because he himself is a refugee. In 1979, his family fled the Soviet Union, joining a mass exodus of Jews seeking sanctuary from Communist persecution. "I was 10 years old when my father took me for a walk in Kiev and said, 'We're going to leave.' For me, it was a calamity."
Portnoy felt better about the West once he saw a peacock strolling through a public garden in Vienna, the family's first port of call. After qualifying for asylum in Rome, they relocated to Chicago for a year, then moved to Los Angeles. Here, Portnoy learned to speak English by watching "Three's Company."
Uniquely suited to bringing another immigrant's tale to the big screen, Portnoy views "Saint Judy" as an unexpectedly timely message of hope. "I wrote the vast bulk of the script [before the 2016 presidential election] thinking of this as a nice historical piece about settled issues," Portnoy says. "Why would anyone question the rights of women, the rights of Muslims, the rights of refugees?' But there's a sense of urgency now that goes beyond the movie and transcends politics. I feel like what makes America great is that it's given so many people a home. It gave a home to me."
See the most-read stories in Entertainment this hour »
---
The complete guide to home viewing
Get Screen Gab for weekly recommendations, analysis, interviews and irreverent discussion of the TV and streaming movies everyone's talking about.
You may occasionally receive promotional content from the Los Angeles Times.