Amanda Kernell turns the tale of a Swedish minority group into a universal story in 'Sami Blood'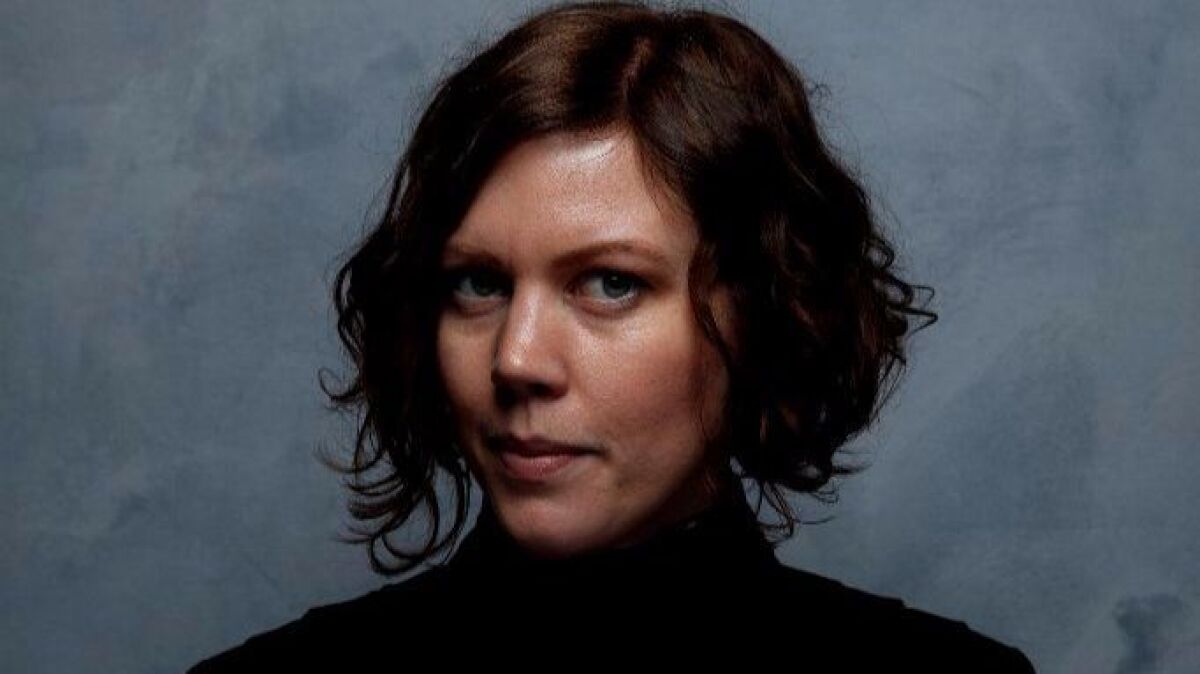 In the most harrowing scene in "Sami Blood," the first feature by Swedish-Sami writer-director Amanda Kernell, Elle-Marja, an indigenous teenager from the Lapland region of northern Sweden, is examined by a racial biologist in full view of her boarding-school classmates.
He measures the circumference of her head and the length of her nose. He takes nude photographs of her front and back side, as Swedish boys giggle from outside the window.
This is what passes for science in the 1930s, though Elle-Marja already knows what the data will conclude. At a school where she's forbidden to speak her native Sami language yet cordoned off from Swedish society, her acute sense of racial inequality is reinforced every day.
Not long after, Elle-Marja makes the wrenching decision to leave Lapland and pass herself off as a Swede, which means abandoning her little sister Njenna and any connection she has to her people. Her shame blankets "Sami Blood" like the damp cold and slate-gray skies that hover over the Sulitjelma mountain range, and Kernell presents it with a bone-deep authenticity that makes sense of her extreme actions.
As the daughter of a Sami father and a Swedish mother, Elle-Marja's story is a personal one for Kernell, rooted in her extended family's efforts to reckon with their heritage and come to terms with their identity.
"I don't know who I would be if I had grown up in a different family," says Kernell, 30, from her home in Copenhagen. "I guess that was one of the questions that I asked myself in making the film. How much does it define you — the family you were born into, the body you were born into, the place you were born? And how much can you free yourself from that?"
I wanted to find the Katniss Everdeen of Sápmi, the Sami region, and I think she is.
— Amanda Kernell
To set about answering those questions, Kernell put a premium on authenticity, from the language and the casting to the minutiae of reindeer-marking knives, the real implements used by racial biologists and even the dryness of the soil around Sami tepees. Only about 500 people speak Southern Sami, her native language, which made the roles of Elle-Marja and Njenna the narrowest of casting targets. After a long search, she was eventually led to Lene Cecilia Sparrok and Mia Sparrok, respectively.
"I wanted to find two sisters who had grown up with reindeer herding because I wanted them to be able to use a knife and handle big reindeer as [Lene Cecilia] does by the end," says Kernell. "We had to pick girls who were not afraid. I wanted to find the Katniss Everdeen of Sápmi, the Sami region, and I think she is."
"I really thought about my grandparents' generation and all these women in my family because they're so strong," she continues. "They never break. My father always said that they're made out of titanium. They're such fighters but they have this quiet integrity too. The film is about shame, but I wanted someone [as Elle-Marja] who also had this strength and dignity at the same time."
For Kernell, the making of "Sami Blood" was close to home, drawn from the experiences of the older generation in her family, as well as those within the Sami community, some of whom participated as extras. She confesses that some elders in her family "strongly reject the Sami people and speak quite badly about them," and believes such divisions are common in a lot of Sami families.
REVIEW: The cost of denying identity on display in powerful Swedish drama 'Sami Blood' »
When she screened the film for an all-Sami audience, the tension was palpable. "It's such an open wound that some people had to take breaks and go out and have a smoke in the middle of the film because it was so difficult to watch," says Kernell.
Yet for all the film's cultural specificity, Kernell insists that Elle-Marja's struggle to find herself and make her way in the world isn't as insular as it sounds. "Sami Blood" earned Kernell the FEDEORA award for best directorial debut in the Venice Days section of last year's Venice International Film Festival. From there she embarked on an international festival tour that took her from Hamburg to Sydney and Santa Barbara to Seattle.
"When I've been traveling with the film — and I have now for a year," Kernell says, "a lot of people come up and say 'This film is really about me,' and they can be from anywhere. They can be from Japan or Denmark."
"It's a coming of age film about growing up and trying to fit in," she adds. "And if you change yourself to fit in, do people really like you or do they like someone they think is you but is not really you? Then what do you do with the shame, the secrets, and the lies? That's very universal."
Get our L.A. Goes Out newsletter, with the week's best events, to help you explore and experience our city.
You may occasionally receive promotional content from the Los Angeles Times.