Why 'Sleight's' J.D. Dillard could become the next indie filmmaker to vault to Hollywood's big leagues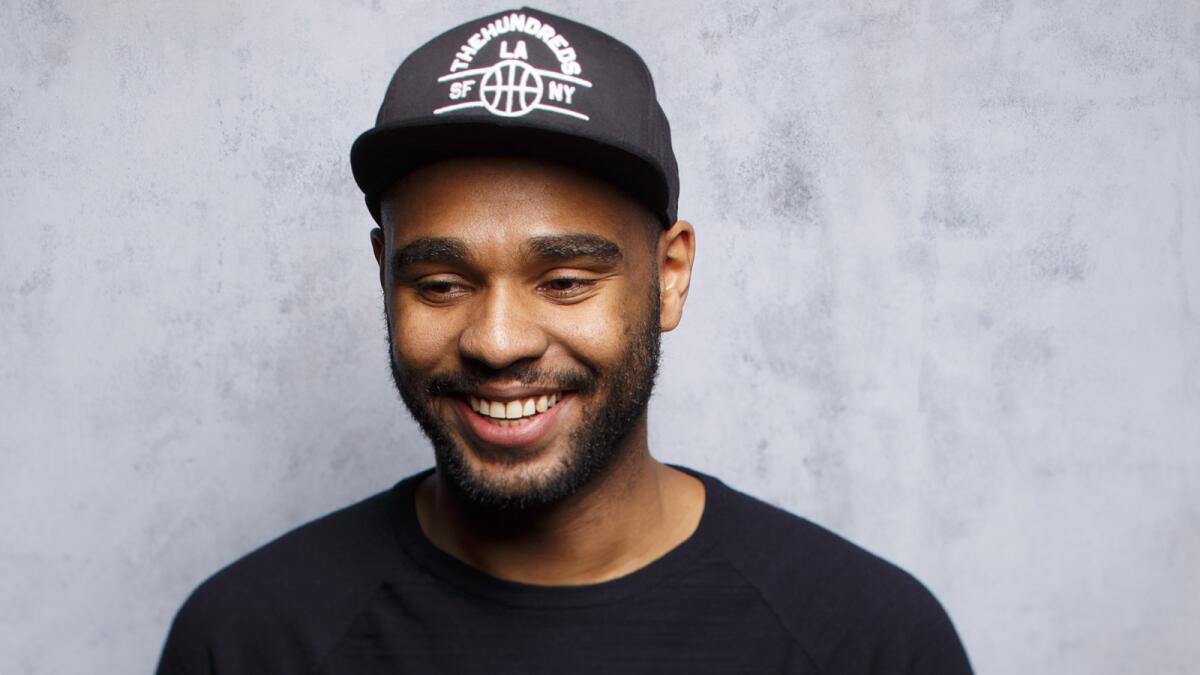 For years, as he was banging it out as an aspiring writer-director, J.D. Dillard would fantasize about someday watching his first feature film with an audience at the same theater outside of Philadelphia that he'd gone to as a kid.
Now that long-dreamed-of day has finally come as Dillard's directorial debut, the sci-fi-superhero-family-drama genre mash-up "Sleight," hits theaters on Friday. But he won't be in Philadelphia to see the movie — or even in this country. He'll be thousands of miles away across the Pacific Ocean, shooting his next film in Fiji.
"It's weird to not be able to see my first movie play theatrically and just hear about it," Dillard, 29, said earlier this month by phone from New Zealand, where he was prepping for production on a survival-horror thriller called "Sweetheart."
Not that he's complaining. Just a few years ago, Dillard was working as a receptionist at J.J. Abrams' production company, Bad Robot. Like many struggling would-be filmmakers, he has known what it feels like to max out your credit cards and default on your student loans. Now he's got what any young director would consider a true high-class problem.
"The fact that I'm shooting another movie — and I'm in Fiji — it's been incredibly hard to garner any semblance of sympathy," he said dryly.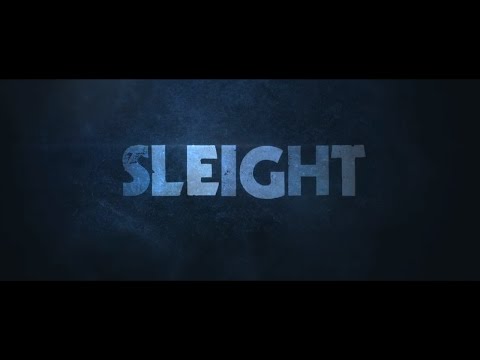 Co-written by Dillard and his writing partner, Alex Theurer, "Sleight" remixes familiar ingredients from films like "Iron Man," "Chronicle" and "Menace II Society" into an unfamiliar hybrid. The story centers on a young L.A. street magician and small-time drug dealer named Bo (Jacob Latimore) who runs afoul of a local crime boss (Dulé Hill) and has to draw upon homemade superpowers in order to save himself and his younger sister.
Though it echoes certain elements from big-budget comic-book tentpole films, the film was shot on a tiny six-figure budget that wouldn't cover the cost of craft services on a Marvel or DC movie. To create the illusion of a ring floating in the air in one of Bo's magic tricks, Dillard's crew relied not on any fancy CGI but on a simple piece of nearly invisible string tied to the end of a broomstick just out of the frame.
"If you look at pictures from my iPhone from the set, it looks like we're making a student film," Dillard said. "There's nothing glamorous about the way we pulled some of the things off."
Still, it paid off. "Sleight" has proved a superpowered calling card for Dillard. Debuting at the 2016 Sundance Film Festival, the film earned considerable buzz and was picked up by WWE Studios and Blumhouse Productions, which is releasing it in 550 theaters through its BH Tilt division. Blumhouse has also partnered with Dillard for "Sweetheart," which he co-wrote with Theurer and Alex Hyner and will star Kiersey Clemons. Meanwhile, Dillard and Theurer have been brought on to develop a remake of "The Fly" for 20th Century Fox, with Dillard attached to direct.
"At Sundance, someone on my team saw 'Sleight' and said to me, 'You have to see this,'" said Blumhouse founder and CEO Jason Blum, who has scored two major hits this year with "Split" and "Get Out." "As someone who focuses on micro-budget movies, it was incredible to see how J.D. could make a movie on a tiny budget that looks like it was made on a massive one."
Review: Magic and a gritty drama make a star of Jacob Latimore in 'Sleight' »
In an industry that is constantly searching for better ways to build the high-concept-tentpole mousetrap, that ability has become highly prized. In recent years, Hollywood executives have increasingly been looking to filmmakers from the indie world to helm big-budget films, whether it's Gareth Edwards, who went directly from the little-seen "Monsters" to the behemoth "Godzilla," or Jon Watts, who will make the leap from the $800,000 indie "Cop Car" to this summer's "Spider-Man: Homecoming."
Still, Dillard is trying not to get too far ahead of himself.
"Look, if I could make a Boba Fett movie tomorrow, of course I would go there," said the director, a diehard "Star Wars" fan who has a tattoo of the interstellar bounty hunter on his arm. "In anything that I make, there is an aspect of wanting to prove to myself that I could handle a story in the 'Star Wars' universe or a story in the 'Jurassic Park' universe or whatever. But that's not the head space that I operate in going into it. That's not the endgame."
"There are plenty of cautionary tales along that road," said Theurer, speaking of the leap from micro-budget scale to tentpole realm. "The goal is absolutely to grow — it's just making sure that we're ready for it one step at a time."
Originally written as a short film, "Sleight" bloomed into a feature just as Dillard's frustration with the fits-and-starts life of a young screenwriter was reaching a peak. Having spent several months working as an assistant to Abrams and his family while Abrams was directing 2015's "Star Wars: The Force Awakens," Dillard came back determined to finally get his own movie made.
"Watching my favorite film franchise come to life with one of my favorite filmmakers — that certainly sets a fire in you of just wanting to go make something," Dillard said. "We had 'Sleight' up and running within six months."
As a young black filmmaker in an industry that has been facing pressure to place more minority talent behind the camera and in front of it, Dillard has felt the push and pull of the diversity issue from all sides.
At this stage of my career, a big thing I've had to figure out is what I want my contribution to be to this conversation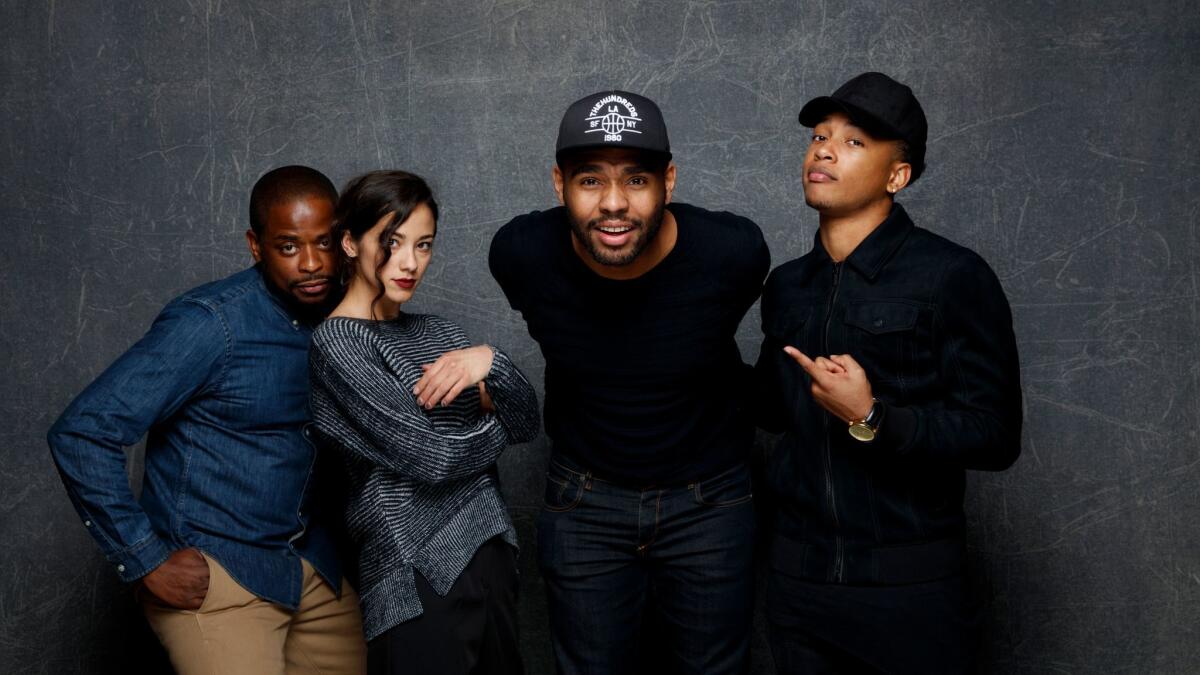 "At this stage of my career, a big thing I've had to figure out is what I want my contribution to be to this conversation," he said. "It's funny because you make a movie about a black kid and so many of the next things that are in your inbox are, like, 'Cool, so do you want to do this kind of "Chi-raq" drama?' or 'Do you want to do the first black firefighter movie?'
"This is not to devalue any other type of movie or any other approach that a filmmaker of color might have, but my goal is really just about different faces," he continued. "I'm not immediately attracted to stories that are solely, narrowly about the black experience necessarily. But by having a really big, cool genre movie center on women or people of color — having a really fun and dreadful horror-survival movie that just stars Kiersey Clemons — that's at least where I would like to start to close the gap."
For the moment, Dillard is just trying to savor the moment as he watches his first film finally reach theaters — albeit all the way from Fiji.
He still remembers when, back in high school, he bought a script for the pilot of the TV series "Lost" off eBay to try to get a sense of how that kind of genre-scrambling story was put together. "I've been looking for the receipt," he said, "because I want to confirm how much I spent on it — I swear it was like $60."
To have watched "Lost" co-creator Abrams work up-close and then shortly thereafter go on to make his own movie that played at Sundance and will now hit theaters nationwide — it's a lot for Dillard to wrap his head around.
"Honestly, every single step we've take with 'Sleight' has just been met with shock and gratitude," he said and then laughed. "I was thrilled that we even finished the movie."
Twitter: @joshrottenberg
Get the Indie Focus newsletter, Mark Olsen's weekly guide to the world of cinema.
You may occasionally receive promotional content from the Los Angeles Times.