Review: 'The Drop' settles into Brooklyn for a neo-noir crime tale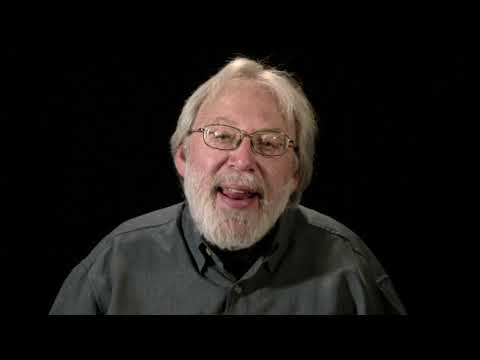 Kenneth Turan reviews 'The Drop' Starring: Tom Hardy, Noomi Rapace, Matthias Schoenaerts, and James Gandolfini. Video by Jason H. Neubert.
"The Drop" is further proof, if proof were needed, that Brooklyn has become the hippest spot on Earth.
Three of Europe's most formidable actors — Tom Hardy, Noomi Rapace and Matthias Schoenaerts — crossed the ocean to play residents of that celebrated borough in this taut criminal drama directed by yet another European, Belgium's Michael R. Roskam.
More than that, this complex Dennis Lehane-scripted story of crime, punishment and potential salvation started life as a short story set in the Boston neighborhoods usually favored by the author of "Mystic River" and "Gone Baby Gone." The lure of Brooklyn is apparently too strong for anyone (except perhaps disloyal Dodger owner Walter O'Malley) to resist.
It's never a waste of time to see performers this good, no matter what city they're in, and Brooklyn partisans will be especially happy with the care director Roskam (best known for his Oscar-nominated "Bullhead") and his regular cinematographer Nicholas Karakatsanis have taken with "The Drop's" look.
Well-shot with a neo-noir feel in a variety of Brooklyn neighborhoods, this melancholy film's ambience of neighborhood bars and unfashionable housing is always visually convincing. Which points out "The Drop's" downside, which is that the plotting and even the acting aren't always as plausible as the atmosphere.
It's a measure of how much intangibles matter in a film like this that the performer who makes the strongest impression, the only actor who feels he genuinely belongs in this neck of the woods, is the late James Gandolfini, powerful and impressive in this, his final role.
Though third-billed behind Hardy and Rapace, Gandolfini, a New Jersey native, uses his compelling presence and great expertise to present himself in a way that seems not like acting but simply being. His unself-conscious authenticity makes it inevitable that the other presentations, no matter how skilled, simply don't ring as true.
This is especially a problem with the gifted Tom Hardy, an actor with presence to burn who is one of contemporary film's most sought-after talents. But Hardy has worked so hard here to turn himself into a Brooklyn native, and one with a quiet, retiring demeanor to boot, that the effort leaves more of an impression than the actual performance.
Hardy plays the film's protagonist, Bob Saginowski, a diffident lonely guy who works as a bartender at Cousin Marv's, a cozy neighborhood Brooklyn spot that from time to time is used as a money drop for the mob, the place where all the dirty money owed to organized crime comes to rest for one particular night.
Despite working in such a disreputable place, Bob seems like a marshmallow, an earnest, even awkward softie who lives alone in the house where his parents raised him and doesn't have much of a life outside the bar.
Bob's boss is Cousin Marv himself, played by Gandolfini, who turns out to be the bartender's actual cousin but his complete opposite in temperament, the kind of guy who barks, "It's Dec. 27, Christmas is over, take down the tinsel."
Cold-blooded, suspicious and bitter, Marv still broods over being forced to sell his bar to the ruthless Chovka (a quietly terrifying Michael Aronov) and his Chechen mob nearly a decade ago. This kind of role may sound like falling off a log for Gandolfini, but in the actor's hands no one holds the screen with as much conviction.
While Bob and Marv's lives have settled into predictable routines, that changes when Bob, out for a walk in the neighborhood late one evening, hears a pathetic whimper and discovers a battered pit bull puppy discarded in a trash can.
Bob makes contact with Nadia (an effective Rapace), a waitress whose trash can the pup was placed in. With some background in animal rescue, Nadia patches up the dog and soon convinces Bob that the animal is just what he needs as a companion. The bartender, however, is so woefully lacking in pet experience that she has to come with him when he buys the proper equipment.
Also a presence in the neighborhood is loose cannon Eric Deeds, played with an eerie off-centeredness by Schoenaerts, who was the star of Roskam's "Bullhead" and costarred with Marion Cotillard in Jacque Audiard's "Rust and Bone."
Soon enough, Eric becomes an unwanted presence in everyone's lives. This complicates the plot, but that increase in complexity is not always convincing. While "The Drop" has an enviable feeling for the dark end of the street, the kind of across-the-board success it's seeking remains just out of reach.
------------
'The Drop'
MPAA rating: R, for some strong violence and pervasive language
Running time: 1 hour, 47 minutes
Playing: In limited release
Get our L.A. Goes Out newsletter, with the week's best events, to help you explore and experience our city.
You may occasionally receive promotional content from the Los Angeles Times.