Viola Davis brings her A game to everything she does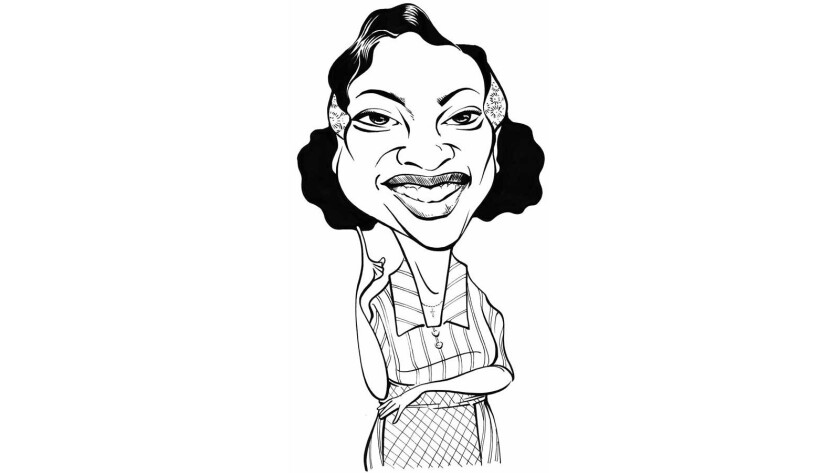 When Viola Davis' name is announced in the supporting actress category at this year's Academy Awards for her performance in "Fences," there is little question what her Oscar clip will be.
It will be that scene – the one in which Davis' long-suffering Rose Maxson, confronted by her embittered husband, Troy (fellow nominee Denzel Washington), with the news that he is fathering another woman's baby, finally unleashes a torrent of anguish that has been bottled up for years.
"I've been standing with you!" Rose cries. "I gave 18 years of my life to stand in the same spot as you!"
It is the kind of grab-you-by-the-lapels, emotionally volcanic moment that can earn an Oscar nod all on its own — and Davis, who earned a Tony Award when she first performed the role in August Wilson's play on Broadway in 2010, makes the most of it.
FULL COVERAGE: 2017 Oscar nominations »
Denzel Washington directs and stars in "Fences," which features Viola Davis and Jovan Adepo and is based on the play of the same name by August Wilson.
We've seen the actress play tough, strong characters before — in everything from the TV series "How to Get Away With Murder" to the recent superhero movie "Suicide Squad" — but we've rarely seen her so thoroughly broken open.
Yet, as mesmerizing and powerful as that moment is, it's just one slice of Davis' nuanced and evocative portrait of Rose, who starts out in the shadow of her bullying, blustery husband but comes into her own with strength and grace as the story progresses. At 51, Davis has had a career full of great performances on the stage, television and the big screen, but this is arguably her best.
"She goes all the way," co-star Stephen McKinley Henderson said of Davis in an interview with The Times last month. "That's just how she rolls. She only has an A game, and it can go A-squared."
"Fences" marks Davis' third Oscar nomination — she earned a supporting actress nod for her breakout turn in 2008's "Doubt" and a best actress nomination for 2011's "The Help" — which is the most Oscar nods ever earned by an African American actress. Having already won a Golden Globe this month for the performance, she is considered a front-runner to take home the Oscar for her performance as Rose.
"It is a complete journey of a human being," Davis said of the role in an interview with The Times last month. In most of the characters that come her way, she said, "You get your three scenes and you hope, you just pray, that you get even a tiny bit of back story. It's fabulous that I got all of that — and then some."
If Davis digs especially deep in "Fences," it may be because she had her own wellspring of experience to draw from. The actress, who grew up in extreme poverty in South Carolina and Rhode Island, said in a moving acceptance speech at the Globes that her father — a horse groomer who didn't learn how to read until he was 15 — was "the original Troy."
But however she got there, she got there — and then some.
Twitter: @joshrottenberg
---
Inside the business of entertainment
The Wide Shot brings you news, analysis and insights on everything from streaming wars to production — and what it all means for the future.
You may occasionally receive promotional content from the Los Angeles Times.