James Cromwell is still shaking his fists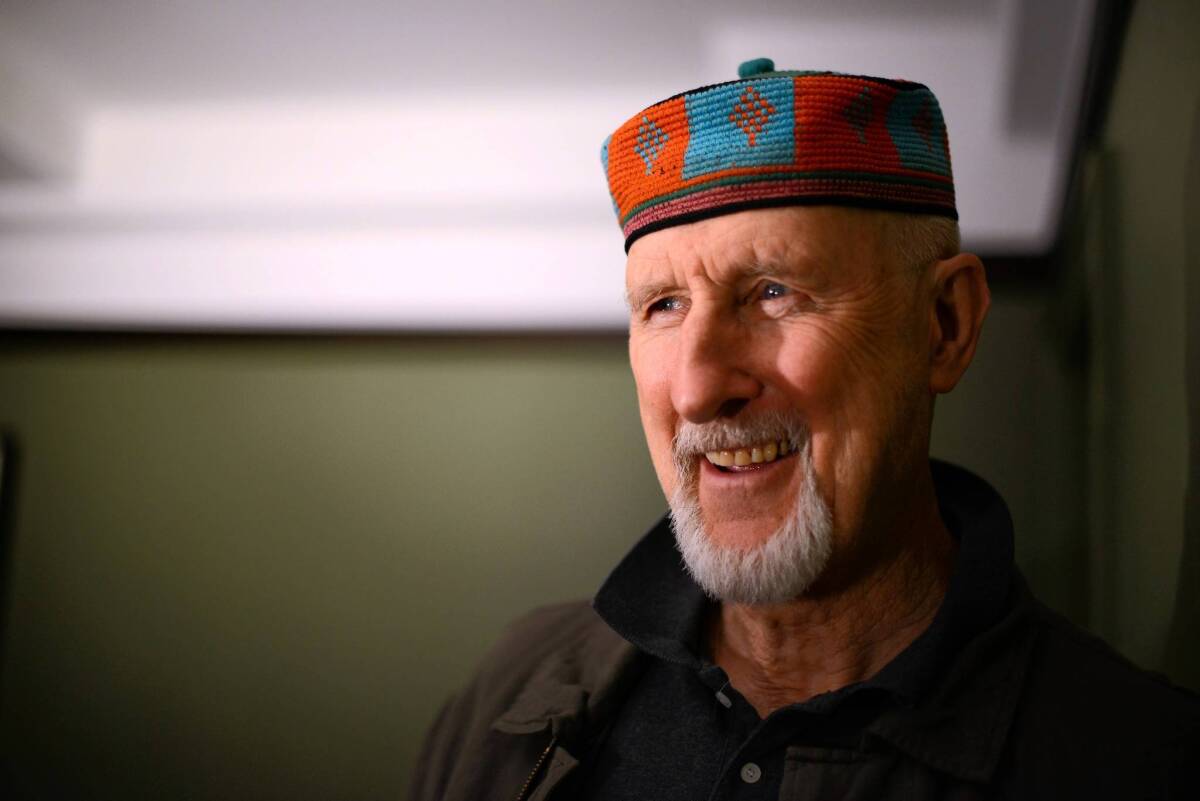 Versatile character actor James Cromwell has always looked askance at authority.
"There used to be a bumper sticker that said 'resist authority,'" said Cromwell, best known for his Oscar-nominated supporting turn in 1995's "Babe" as the taciturn farmer who teaches an adorable pig to herd sheep, although he's had memorable roles in such Oscar-winning films as "L.A. Confidential" and "The Artist" and landmark TV series "All in the Family" and "Six Feet Under."
"That has sort have been my byword," said Cromwell, 73, who added that his defiant attitude often got him into trouble in school. "I find that the authoritarian part of our society that we are living in is limiting and dehumanizing. My natural reaction is to ball my fists up."
PHOTOS: James Cromwell's character studies
As a young stage actor during the civil rights movement, he toured burned-out churches as a member of the Free Southern Theater, worked with the Black Panthers to help get the group's leaders, including Bobby Seale, out of jail and was arrested during antiwar protests.
And he's still fighting.
A vegan and animal-rights activist working with PETA since "Babe," Cromwell was arrested this year for disrupting a University of Wisconsin Board of Regents meeting to protest experiments on cats.
Cromwell has been acting steadily in film, TV and theater for more than 40 years, but he nearly gave up his career in the early 1970s because acting "didn't seem to make any sense" anymore to him.
"I hitchhiked around the world in search of something," Cromwell said by phone from New York. "One day I came back to California and said, 'I won't do this anymore. I will be a probation officer."'
But Gordon Davidson, the former artistic director of Center Theatre Group, with whom Cromwell had worked before, heard Cromwell was in town and cast him as an understudy in an opera he was directing.
"I couldn't have a sung a note," said Cromwell, "but he brought me back in the theater. And I began a career."
PHOTOS: Behind-the-scenes Classic Hollywood
Cromwell said he's been fortunate to play such a wide spectrum of characters, including the benevolent Arthur Hoggett in "Babe," Clifton the chauffeur and valet in "The Artist" and a ruthless LAPD captain in "L.A. Confidential."
"Character actors are the guy who doesn't get the girl," he said. But he noted that he gets to portray "characters that come across as a full human being with failings, dark spots, insecurities and courage. I think in my work, people like the persona I project."
He does get the girl in his latest film, "Still Mine," which opens Friday.
The romantic Canadian drama based on a true story casts Cromwell in a rare starring role as Craig Morrison, a Canadian farmer in his 80s whose wife, Irene (Genevieve Bujold of "Anne of the Thousand Days"), is descending rapidly into dementia. Craig realizes their rambling old two-story house is a danger to her and decides to build a smaller home. But a zealous government bureaucrat has other ideas.
Cromwell won lead actor at the Canadian Screen Awards this year and recently earned lead actor honors at the Seattle International Film Festival.
PHOTOS: Hollywood Backlot moments
The film, said Cromwell, has done well in Canada because "whereas 'Amour,' which is an extraordinary film, shows the darker side of [growing old], our film tends to show it in a loving, compassionate and easy way. For the most part, her transition out of their lives and into dementia was a gentle one, in which they got to complete their relationship." (Morrison died this year at age 93. His wife is alive but in a facility.)
Writer-director Michael McGowan said that Cromwell was his only choice to play Craig. "I have seen him do so many different things from 'Babe' to 'L.A. Confidential' to 'Six Feet Under,'" said McGowan.
McGowan said that Cromwell, whose father was blacklisted film director John Cromwell ("The Prisoner of Zenda"), was "not trying to prove himself. From our first script discussion right through the film, his only interest was making the best film possible."
One of the most poignant moments in "Still Mine" finds Craig and Irene tenderly taking their clothes off and embracing before they make love.
"I had a crush on Genevieve when I was in college," admitted Cromwell. "I thought she was adorable."
"Still Mine" doesn't mark his first nude screen. "I did another nude scene in film called 'Tank' and have done several on stage — even in my production of 'Hamlet,"' he said, laughing. "I will take my clothes off at the drop of a hat."
Cromwell's acting services remain in high demand. He will soon head to Chicago to begin filming the new ABC drama series "Betrayal."
"The producer sold it to me on the idea that the character was a Lear-like character," Cromwell said. "I am always a sucker when I get a chance to do Lear."
Are you an aficionado of iconic Hollywood? Like us on Facebook and go to the Classic Hollywood landing page to get more Times coverage.
Get our L.A. Goes Out newsletter, with the week's best events, to help you explore and experience our city.
You may occasionally receive promotional content from the Los Angeles Times.