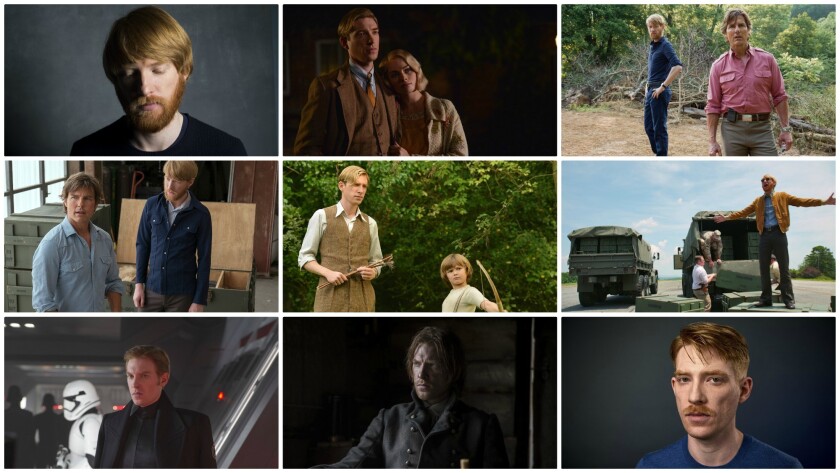 Reporting from London —
After seeing Domhnall Gleeson's 2017 filmography, no one can ever accuse him of being typecast. The 34-year-old Irish actor has four wildly different projects arriving this fall, each pushing Gleeson into new emotional territory.
"What I like about it is they're all different sorts of films," Gleeson says, sitting on a couch in the Soho Hotel in London. "I was reading an interview awhile ago with an actor I really like – I think it was Ryan Reynolds – and he said what he would like to do is to be in different genres of film and try to contribute to all of them. I think that's a good model for a career."
The range of Gleeson's roles this year include CIA handler Monty Schafer in Doug Liman's "American Made" (Sept. 29), children's book author A.A. Milne in the biopic "Goodbye Christopher Robin" (Oct. 13), an as yet undisclosed role in Darren Aronofsky's thriller "Mother!" (Sept. 15) and the actor is back as the villainous Gen. Hux in "Star Wars: The Last Jedi" this December. Gleeson selected much of the work based on the project's director, particularly with the Tom Cruise-starrer "American Made." The actor auditioned for the film shortly after finishing work on "The Revenant."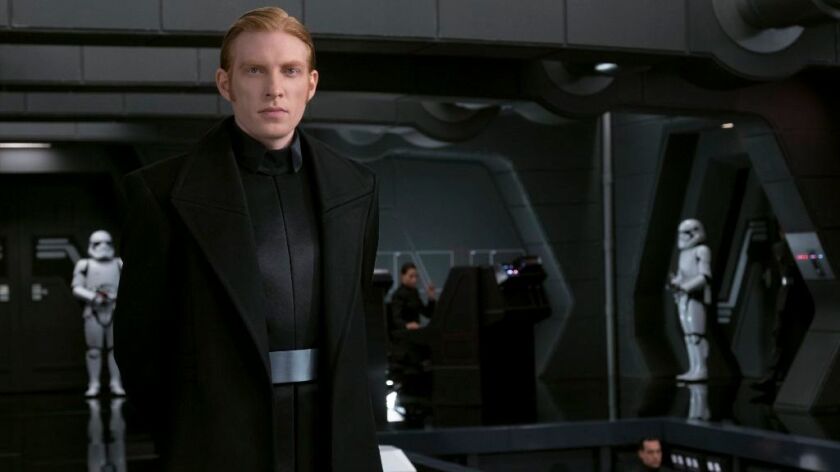 "It was a reaction against 'The Revenant,'" Gleeson says. "This was six weeks in Atlanta with Doug and Tom – they famously shoot very quickly and very energetically – and it was playing a guy who had a lot of power despite the fact that he was not supposed to have any. And it was funny. 'The Revenant' is many things, but there's not a lot of laugh-out-loud moments. It was a chance to do something very different."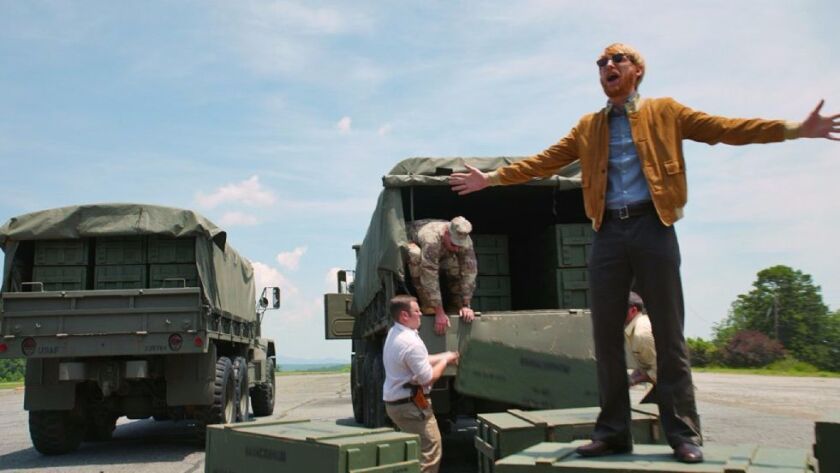 It was that quest for something unique that Liman was looking for with Gleeson as well in "American Made," which is based on actual drug and arms deals involving the U.S. government and Central America in the 1980s. "Figuring out the character of Monty and figuring how to make him original went hand in hand with the casting of Domhnall Gleeson. Domhnall works so hard and is so passionate about what he does."
Gleeson shot "Mother!" around the same time as the upcoming "Star Wars" film, but the project is being kept under such tight wraps that he can say almost nothing about it. He notes that he loved the script so much he felt like he would do anything to be in it, the same immediate reaction he had with the 2014 critical hit "Ex Machina." The actor flew to meet Aronofsky and soon was cast alongside Jennifer Lawrence and Javier Bardem.
"I don't think I can talk about anything apart from the fact that I did it," Gleeson says. "But those actors, man. That's the level you dream about working with. However briefly getting to be a part of that? I'd do that for the rest of my life."
The challenge of "Mother!" a dark drama with elements of horror, paled in comparison with that of "Goodbye Christopher Robin," a pensive look at how post-war PTSD impacted the famed Winnie the Pooh author. At first, Gleeson wasn't sure he wanted to take on the project.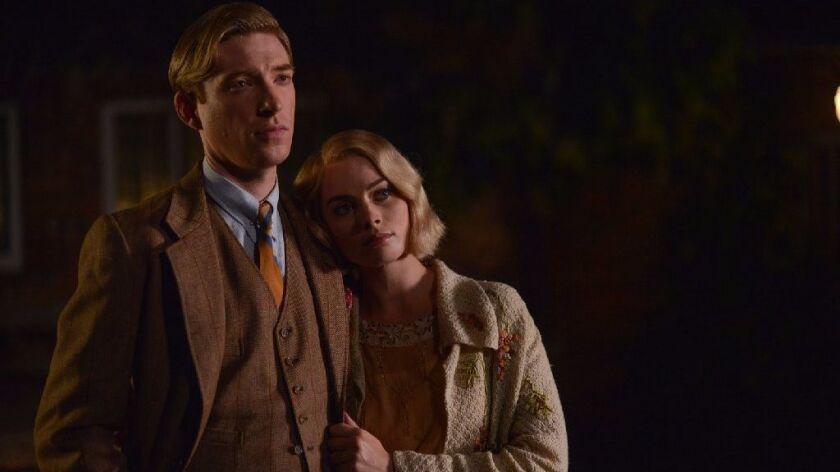 "I was unsure," Gleeson says. "When I first read it I was like, 'Have I played a guy like this before? I feel like maybe I have.' My agent said, 'I'm not sure you have. Do read it again.' And then I got scared and I was like, 'You know what, I think I actually can't play it.' And that's when you say yes. It was really hard to get to the place I had to get to and make it feel natural and not like acting. It's easy to shout and roar and give a big performance, but to make it feel like it's happening in the room is really, really hard."
"But proper work makes you scared," adds the actor, who is currently shooting "The Little Stranger" with "Room" director Lenny Abrahamson. "'Goodbye Christopher Robin' made me scared because there was a delicacy with a weight and trauma behind it. 'Mother!' was scary in a more elemental way. Every time you take a job there's a point halfway through where you just think, 'I'm screwing this up for everyone.' But that's happened on enough jobs that have turned out well where I know it's part of the process. You learn you just have to keep working."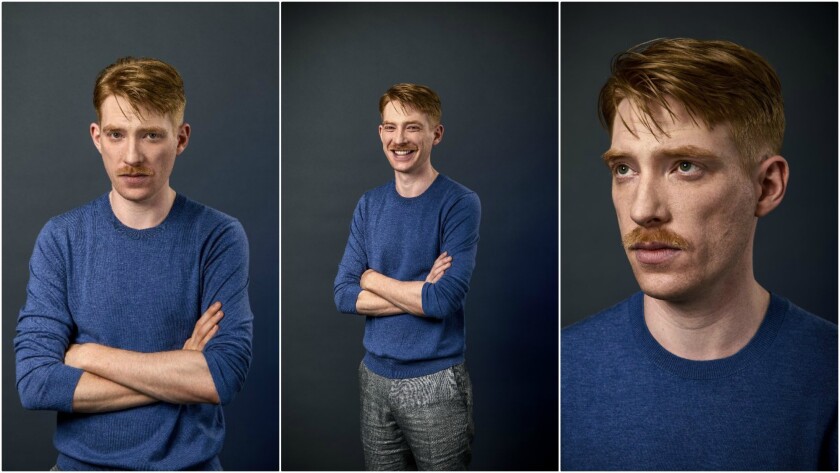 ALSO
Watch Jennifer Lawrence unravel in the deliciously creepy first trailer for Darren Aronofsky's 'Mother'
Angela Robinson on the origin story of 'Professor Marston and the Wonder Women'
Richard Linklater's latest, 'Last Flag Flying,' examines aging and masculinity through the bonds of friendship
---