Gold Standard: Five women are legitimate director contenders, surely a nod will go to at least one?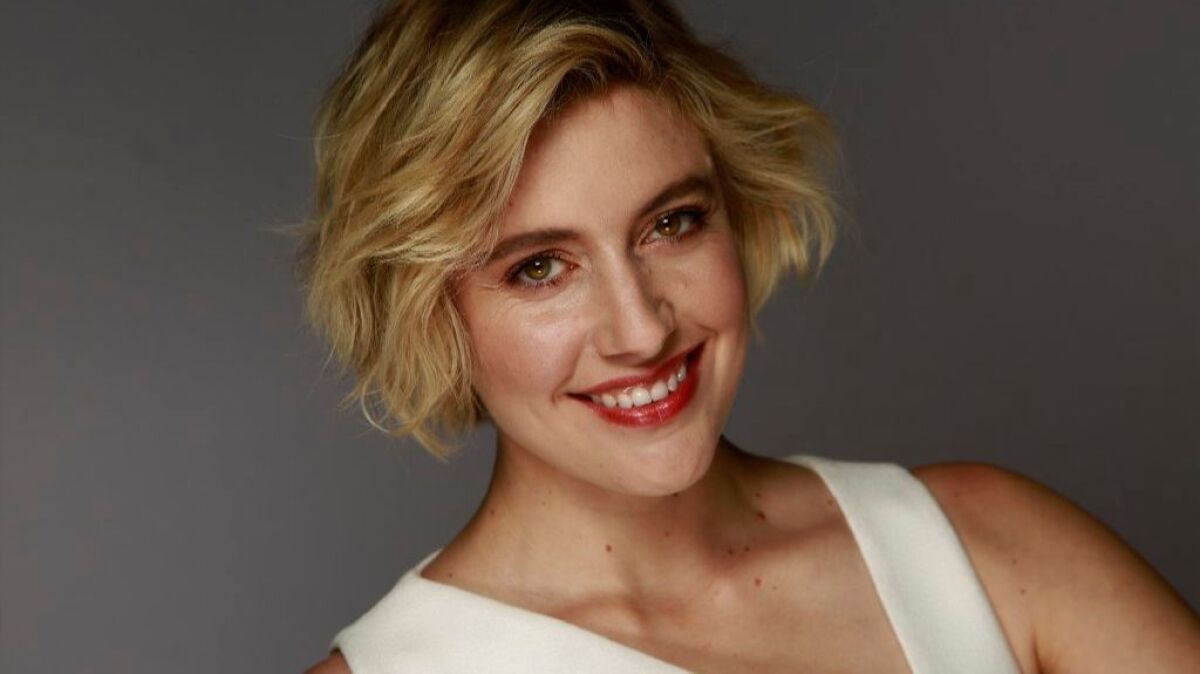 Alfonso Cuarón won the Oscar for director in 2014 for "Gravity." Alejandro González Iñárritu took that prize the following two years for "Birdman" and "The Revenant."
Is this the year that Guillermo del Toro — close friends with Cuarón and Iñárritu since the '90s and, like them, one of Mexico's most acclaimed and successful filmmakers — wins his Oscar?
Del Toro stands as a strong contender for directing "The Shape of Water," a lavish, deeply felt love story involving a pair of outsiders — a mute cleaning woman (Sally Hawkins) and an Amazonian water creature (frequent Del Toro collaborator Doug Jones).
"The Shape of Water's" Guillermo del Toro and Michael Shannon on taking a big risk by flipping the hero on the monster movie and asking, "What if the creature got the girl?"
WATCH: Video Q&A's from this season's hottest contenders »
"The Shape of Water" won the Golden Lion for best movie at the Venice Film Festival in September, a sign that it could be in the mix when critics groups bestow their prizes in the coming weeks.
It also possesses the kind of deep love for movies — in this case, Golden Age musicals, '50s horror, big biblical dramas — that Oscar voters adore.
Del Toro told me recently that for the first time in a decade, he doesn't know what his next project will be. And he feels liberated.
"Alfonso and Alejandro, they always said to me that I was wrong thinking about the next movie while I was prepping and shooting my current one," Del Toro said. "But I didn't understand it. And I guess at age 53 you learn something. They were right. I'm very happy."
Look for that newfound bliss to continue as Del Toro moves a step closer to joining his friends in the circle of Oscar director nominees. Here's an early preview of the races for director and original and adapted screenplay.
DIRECTOR
Guillermo del Toro, "The Shape of Water"
Christopher Nolan, "Dunkirk"
Steven Spielberg, "The Post"
Greta Gerwig, "Lady Bird"
Luca Guadagnino, "Call Me by Your Name"
On the cusp: Martin McDonagh, "Three Billboards Outside Ebbing, Missouri"; Jordan Peele, "Get Out"; Joe Wright, "Darkest Hour"; Paul Thomas Anderson, "Phantom Thread"
In the conversation: Dee Rees, "Mudbound"; Sofia Coppola, "The Beguiled"; Sean Baker, "The Florida Project"; Denis Villeneuve, "Blade Runner 2049"; Patty Jenkins, "Wonder Woman"; Kathryn Bigelow, "Detroit"
Analysis: Nolan and Del Toro represent the only locks here. Spielberg, a seven-time nominee, would also seem a pretty good bet to earn his first nomination since "Lincoln" for "The Post," an entertaining drama about the Washington Post publishing the confidential Pentagon Papers in 1971. With its timely look at gender fairness and journalists speaking truth to power, Spielberg's prestige picture epitomizes the kind of relevant endeavor that voters love to reward.
I've listed five women here. All of them — Gerwig, Rees, Coppola, Bigelow and Jenkins — have made films worthy of consideration, and it seems inconceivable that the academy will pass over every one of them. "Lady Bird" possesses the most potent mix of critical and commercial support, which puts first-time director Gerwig at the front of the queue.
Guadagnino, McDonagh and Peele are the forces behind three of the year's most acclaimed movies, and any one of them could earn a nomination. Momentum will be a factor here, as academy members pick up cues from other voting groups. I'll give the slightest of edges to Guadagnino as his luminous love story seems to be connecting with voters on a palpable emotional level. (To put it another way: Bring a handkerchief.)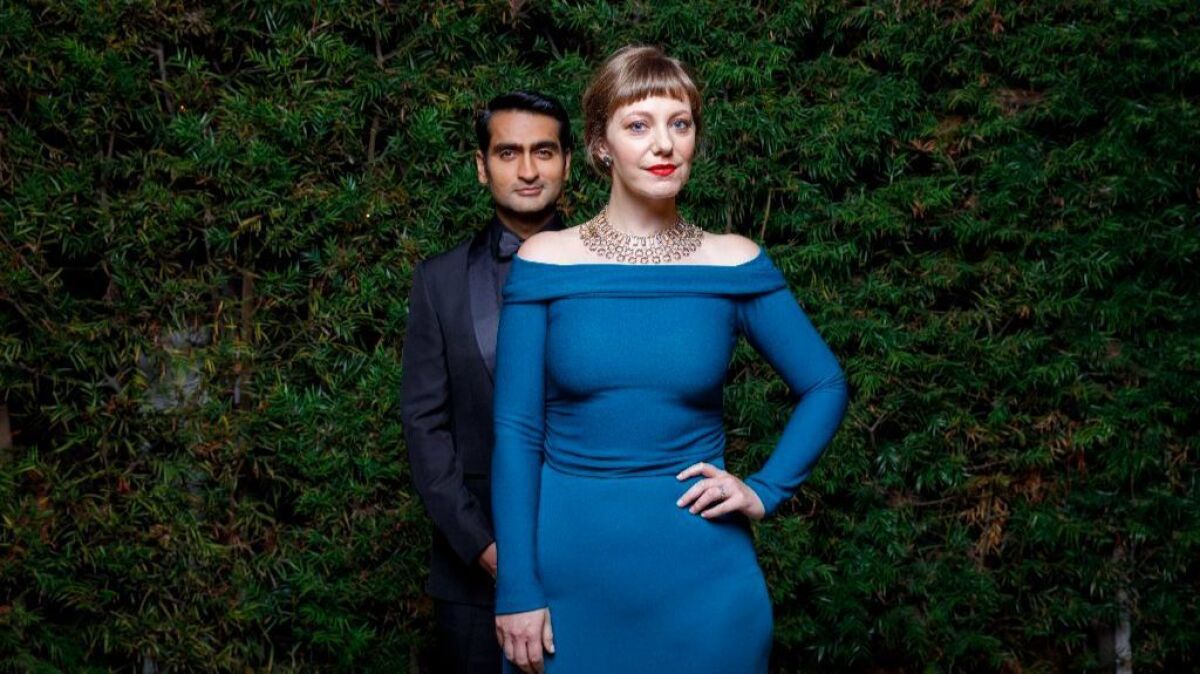 ORIGINAL SCREENPLAY
Jordan Peele, "Get Out"
Greta Gerwig, "Lady Bird"
Martin McDonagh, "Three Billboards Outside Ebbing, Missouri"
Guillermo del Toro and Vanessa Taylor, "The Shape of Water"
Kumail Nanjiani and Emily V. Gordon, "The Big Sick"
On the cusp: Liz Hannah and Josh Singer, "The Post"; Anthony McCarten, "Darkest Hour"; Paul Thomas Anderson, "Phantom Thread"; Sean Baker and Chris Bergoch, "The Florida Project"
In the conversation: Alexander Payne, "Downsizing"; Steven Rogers, "I, Tonya"
Analysis: The academy's writers branch will ease the disappointment for several of the filmmakers who don't make the cut for director. This year, original screenplay is the more competitive of the two writing categories, with the bulk of the likely best picture nominees coming from this group.
"The Post" is likely to generate plenty of headlines, and first-time screenwriter Hannah's partnership with Oscar-winner Singer ("Spotlight") is a great story in itself. But it's not quite as good as the narrative behind "The Big Sick," in which husband-and-wife team Gordon and Nanjiani turned their bumpy real-life courtship into a commercial hit. Comedies don't often get their due at the Oscars, but the heartfelt "Big Sick" also examines questions of identity with insight and complexity. Voters should reward it.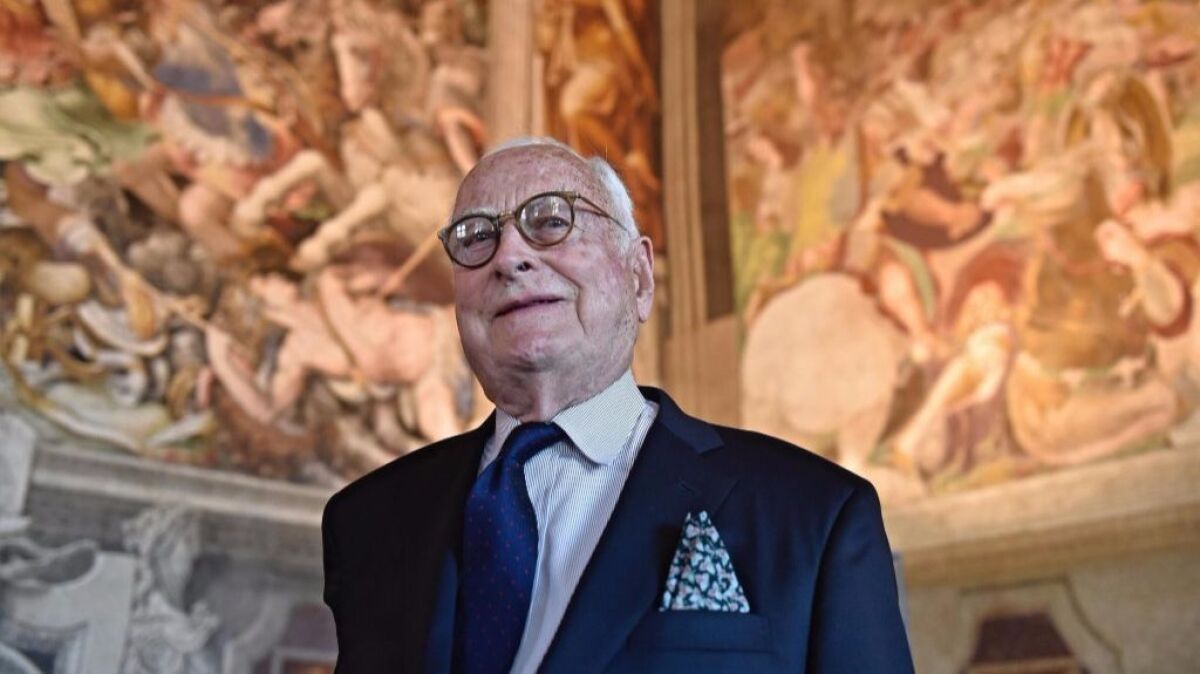 ADAPTED SCREENPLAY
James Ivory, "Call Me by Your Name"
Aaron Sorkin, "Molly's Game"
Dee Rees and Virgil Williams, "Mudbound"
Scott Neustadter and Michael H. Weber, "The Disaster Artist"
Sofia Coppola, "The Beguiled"
On the cusp: Richard Linklater, "Last Flag Flying"; Brian Selznick, "Wonderstruck"
In the conversation: James Mangold, Scott Frank and Michael Green, "Logan"; Hampton Fancher and Michael Green, "Blade Runner 2049"; John Pollono, "Stronger"
Analysis: "Call Me by Your Name" is probably the only best picture nominee this year to sport an adapted screenplay, making the winner of this category a foregone conclusion. Plus, Ivory, a three-time nominee for directing "The Remains of the Day," "Howards End" and "A Room With a View," will be a sentimental favorite.
At age 89, he may have written his finest adaptation, a remarkable feat given the quality of work he did with his late life's partner, Ismail Merchant. Seeing Ivory onstage holding his Oscar will be one of the highlights of this year's ceremony.
See the most-read stories this hour »
Twitter: @glennwhipp
Get our L.A. Goes Out newsletter, with the week's best events, to help you explore and experience our city.
You may occasionally receive promotional content from the Los Angeles Times.