'Bridge of Spies' trailer: Spielberg, Hanks tackle Cold War intrigue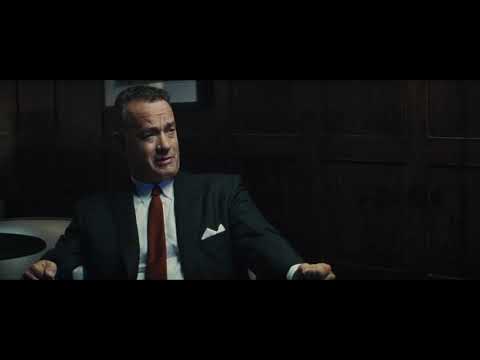 Watch the first trailer for "Bridge of Spies."
DreamWorks and Disney have declassified the first trailer for "Bridge of Spies," Steven Spielberg's Cold War thriller starring Tom Hanks, Mark Rylance and Amy Ryan.
Set for release Oct. 16, the fact-based drama tells the story of James Donovan (Hanks), a Brooklyn insurance lawyer who risked his reputation and his family's safety to ensure a fair trial for Rudolf Abel (Rylance), a Soviet spy arrested by the FBI in 1957.
"Everyone deserves a defense," Donovan tells his wife (Ryan) in the trailer. "Every person matters."
INDIE FOCUS: Sign up for our weekly movies newsletter
Though Donovan would lose the trial, his commitment to justice and skill in the courtroom impressed the CIA, which recruited him a few years later to slip behind the Iron Curtain and negotiate a prisoner swap, trading Abel for Francis Gary Powers (Austin Stowell), the pilot of a U-2 spy plane that was shot down over the Soviet Union.
As seen in the trailer, Donovan heads to Berlin, a city divided by barbed wire and concrete blocks, and dives into a world of spycraft and shadowy back-room dealing. This at a time when, as one voice says, "We are engaged in a war with the Soviet Union. This war does not for the moment involve men-at-arms. It involves information."
A well-known history buff, Spielberg directed "Bridge of Spies" from a script originally penned by English playwright and television writer Matt Charman and then worked on by Joel and Ethan Coen.
Considering the top-level talent involved, the intriguing but not particularly well-known historical angle and the fall release date, "Bridge of Spies" could emerge as an awards-season player.
Watch the full trailer above.
Follow @ogettell for movie news
ALSO
'The Good Dinosaur' teaser trailer: Pixar asks, 'What if ... ?'
'Point Break' trailer: Luke Bracey goes to extreme measures
'Mission: Impossible -- Rogue Nation' trailer: Tom Cruise's work never done
Get our L.A. Goes Out newsletter, with the week's best events, to help you explore and experience our city.
You may occasionally receive promotional content from the Los Angeles Times.