'If I Stay' star Chloë Grace Moretz's box-office stats and future films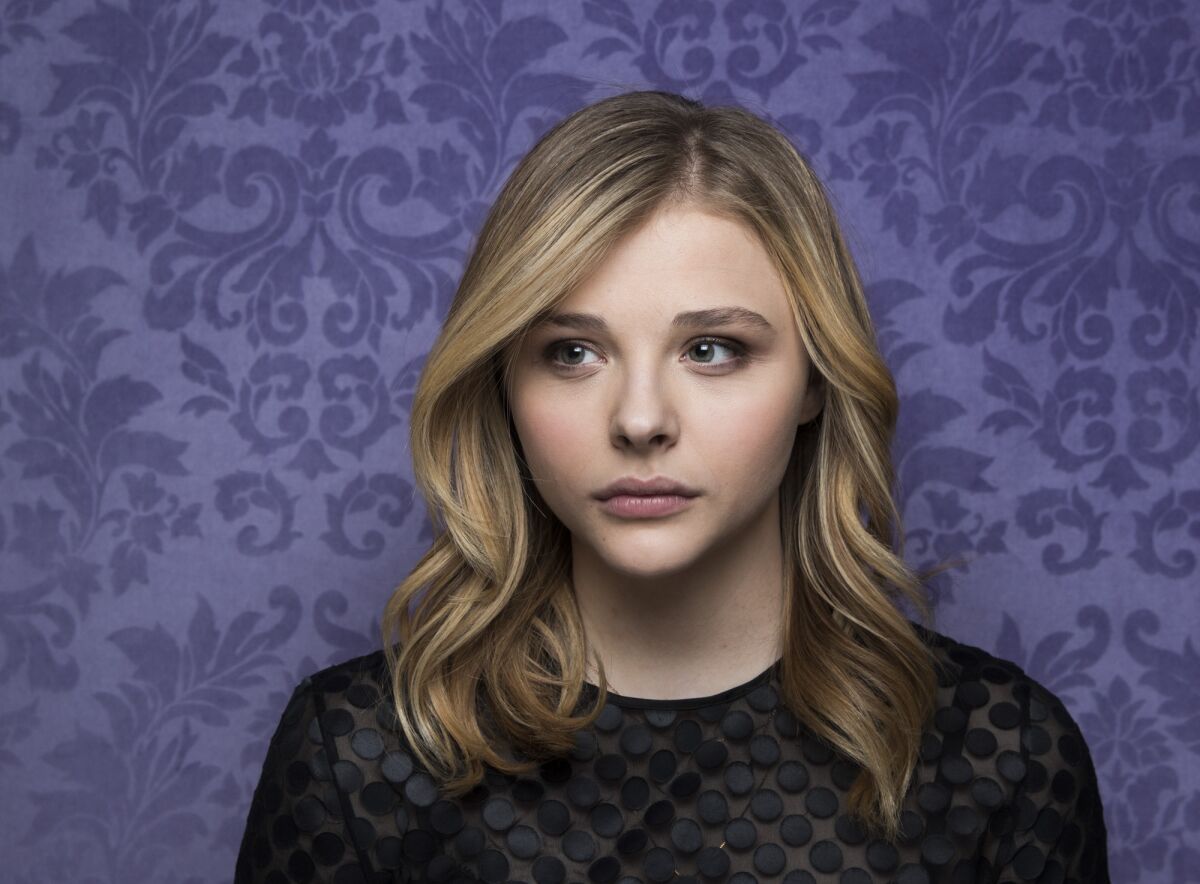 Chloë Grace Moretz has played such outsize characters as a foul-mouthed adolescent assassin, a telekinetic teen outcast and a deceptively fresh-faced vampire, but this weekend she returns to theaters in quite a different role: a normal girl.
In "If I Stay," the R.J. Cutler-directed adaptation of Gayle Forman's young-adult bestseller, Moretz portrays a high school cellist who must choose between life and death after a horrific car accident. Although the film has a supernatural element, the character of Mia is perhaps Moretz's most down-to-earth role yet and could mark a turning point in her evolution from precocious child star to serious adult actress.
Although "If I Stay" has garnered mixed to negative reviews, many critics have cited Moretz's performance as one of the movie's strengths, and the tearjerker is off to a solid start at the box office, where it's expected to gross roughly $25 million through Sunday.
It remains to be seen whether "If I Stay" can find lasting success; in the meantime, here's a look back at Moretz's recent box-office track record (numbers via Box Office Mojo) and forward to her upcoming projects.
"Carrie" (2013)
Domestic gross: $35.3 million; worldwide gross: $84.8 million; widest release: 3,157 theaters.
Kimberly Peirce's remake of the Brian De Palma horror classic opened to a so-so $17 million against the eventual Oscar juggernaut "Gravity" while earning mixed reviews. Made on a modest $30-million budget, it was neither a big success nor a major flop. Incidentally, the original "Carrie" earned $33.8 million in 1976.
"Kick-Ass 2" (2013)
Domestic gross: $28.8 million; worldwide gross: $60.8 million; widest release: 2,945 theaters.
This R-rated superhero sequel got its, ahem, butt kicked on opening weekend by "Lee Daniels' The Butler," falling about $10 million short of its projected debut of $20 million to $25 million. Unlike the first installment, "Kick-Ass 2" met with largely negative reviews, though Moretz's work was well regarded.
"Dark Shadows" (2012)
Domestic gross: $79.8 million; worldwide gross: $245.5 million; widest release: 3,755 theaters.
Moretz was an ensemble player in Tim Burton and Johnny Depp's take on the gothic 1960s ABC soap opera and couldn't do much to save it from dismal reviews and a disappointing domestic take. Depp's international appeal did help pick up some slack at the global box office, however.
"Texas Killing Fields" (2011)
Domestic gross: $45,469; worldwide gross: $957,240; widest release: 10 theaters.
Ami Canaan Mann's crime thriller starring Moretz, Sam Worthington and Jessica Chastain barely registered as a blip on the big screen and didn't fare well with critics. In a review for the Times, Betsy Sharkey wrote, "as good as Worthington, Chastain, Moretz and Morgan can be as they try to untangle the morass and the menace — and get caught up in it — they just can't quite pull it off."
"Hugo" (2011)
Domestic gross: $73.9 million; worldwide gross: $185.8 million; widest release: 2,608 theaters.
With a massive budget said to be between $156 million and $170 million, Martin Scorsese's love letter to cinema's formative years was a box-office flop. On the plus side, however, it was critically acclaimed and won five Oscars (all in technical categories) on 11 nominations.
"Let Me In" (2010)
Domestic gross: $12.1 million; worldwide gross: $24.1 million; widest release: 2,042 theaters.
Matt Reeves' remake of the Swedish vampire drama "Let the Right One In" marked another critical and box-office disconnect: The film received excellent reviews but failed to find an audience.
"Kick-Ass" (2010)
Domestic gross: $48.1 million; worldwide gross: $96.2 million; widest release: 3,065 theaters.
Although it opened below projections, "Kick-Ass" — which helped put Moretz on the map via her striking performance as the pint-size vigilanted Hit-Girl — ultimately turned a tidy sum at the box office given its modest $30-million budget.
Upcoming
Moretz will next be seen opposite Denzel Washington in the action-thriller "The Equalizer," opening Sept. 26; she plays a troubled young woman mixed up with gangsters, and he's an ex-special-ops agent who comes to her aid.
Moretz is also set to star in Gilles Paquet-Brenner's mystery "Dark Places" with Charlize Theron and in J. Blakeson's sci-fi tale "The Fifth Wave."
Follow @ogettell for movie news
Get our L.A. Goes Out newsletter, with the week's best events, to help you explore and experience our city.
You may occasionally receive promotional content from the Los Angeles Times.