And an Oscar nomination should have gone to ...
Sometimes you can't even say, "It was an honor to be nominated." Here's a look at the films and performers who failed to be recognized on Oscar nomination morning, or who are cheering their unexpected success. Pictured from left: Tom Hanks in "Captain Phillips"; "Her" actress Scarlett Johansson; and Robert Redford in "All Is Lost."
(Handout; WireImage / Getty Images)
Robert Redford was the only cast member in director J.C. Chandor's at-sea survival tale. Despite his acting tour de force, Redford failed to land a best actor nomination. The boat, however, got a best supporting actor nomination. Just kidding. The boat got snubbed too.
(Daniel Daza / Lionsgate)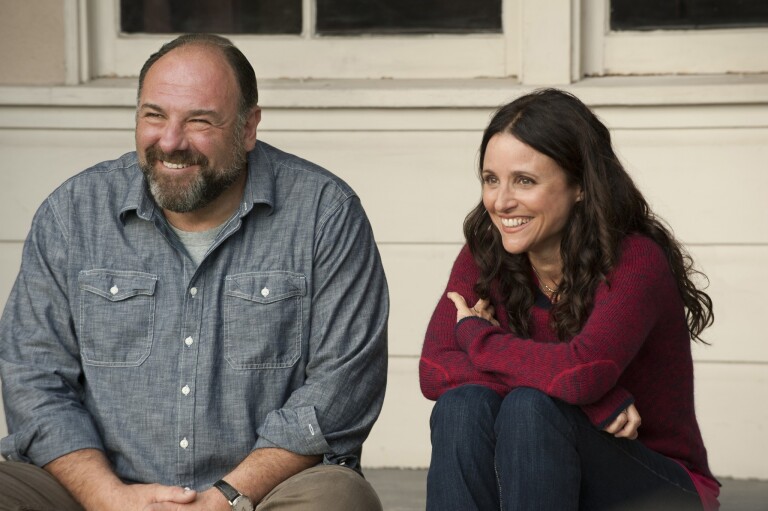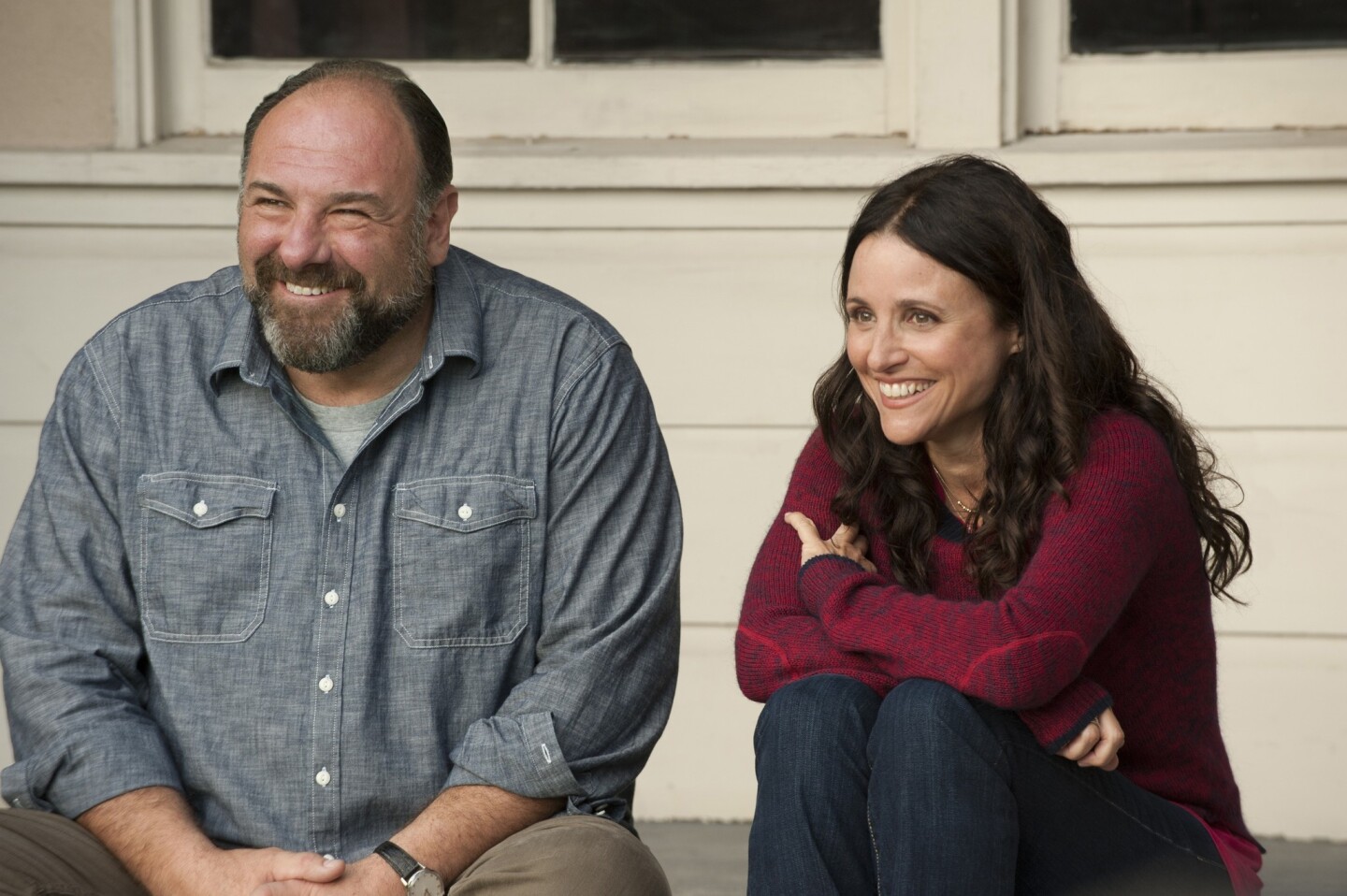 James Gandolfini's untimely death in 2013 gave extra exposure to this romantic comedy from director Nicole Holofcener, leading to much speculation that the actor might receive his first Oscar nomination. Though Gandolfini grabbed posthumous nominations from the Independent Spirit Awards, the SAG Awards and the Critics' Choice Awards, an Oscar nomination just wasn't going to happen. Julia Louis-Dreyfus and Holofcener were also snubbed.
(Lacey Terrell / Fox Searchlight)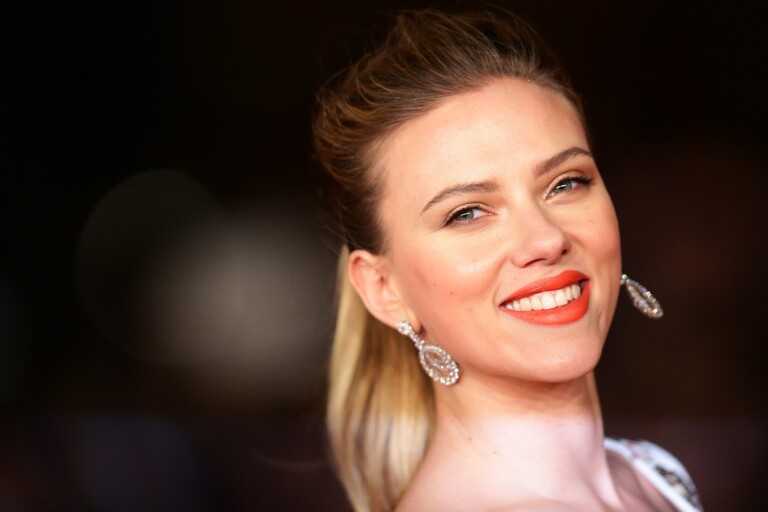 All that talk about whether or not Scarlett Johansson could be nominated for an Oscar for her voice work in Spike Jonze's romantic film was for naught. The actress was not nominated.
(Vittorio Zunino Celotto / Getty Images)
Director Paul Greengrass' film "Captain Phillips" was nominated for best picture, but the director himself did not grab a nomination. Greengrass is shown, second from the right, on the set of "Captain Phillips."
(Jasin Boland / Columbia Pictures)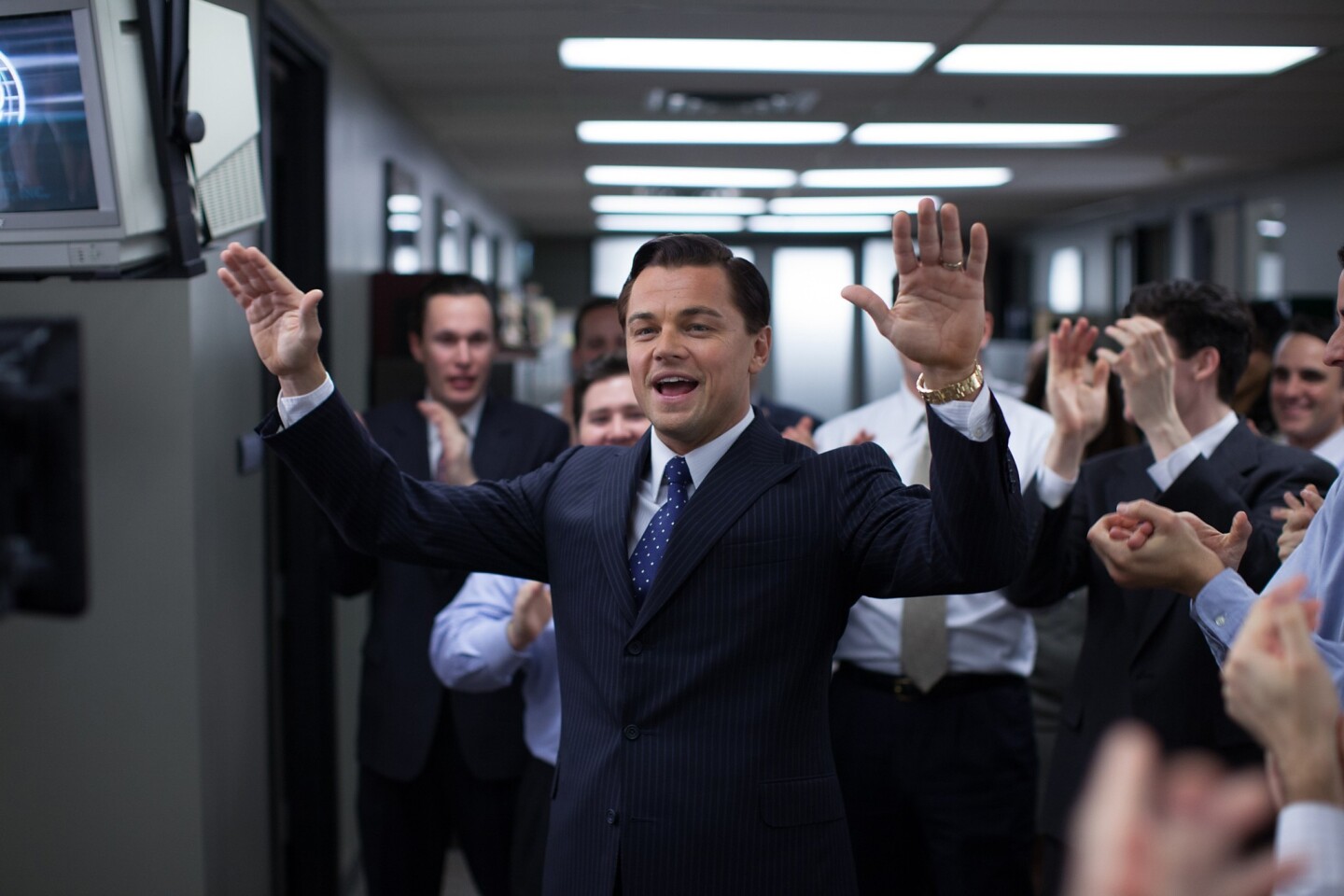 Many critics felt "The Wolf of Wall Street's" hard-partying ways would be too much for the older and more conservative tastes of the academy voters. But apparently those old-timers have a fondness for their wilder days. Martin Scorsese's film grabbed five nominations, including nods for best picture, best director and actors Jonah Hill and Leonardo DiCaprio.
(Mary Cybulski / Paramount Pictures)
Many felt "Saving Mr. Banks," about "Mary Poppins" author P.L. Travers' battles with Walt Disney over the making of the film was a sure thing for Oscar nominations. But despite generally positive reviews for Emma Thompson as Travers and Tom Hanks as Disney, the film was shut out at the Oscars.
(Francois Duhamel / Disney Enterprises)
Going into awards season, many felt that Tom Hanks could get two acting nominations for "Captain Phillips" and "Saving Mr. Banks." But he failed to be nominated for either film. And Hanks even serves on the academy's board of governors. Hollywood really is a tough town.
(Columbia Pictures)
Many critics felt "Inside Llewyn Davis," Joel and Ethan Coen's look at the world of folk singers, was among their best films. The academy apparently begged to differ. The film only received two nominations, for cinematography and sound mixing.
(Alison Rosa / MCT)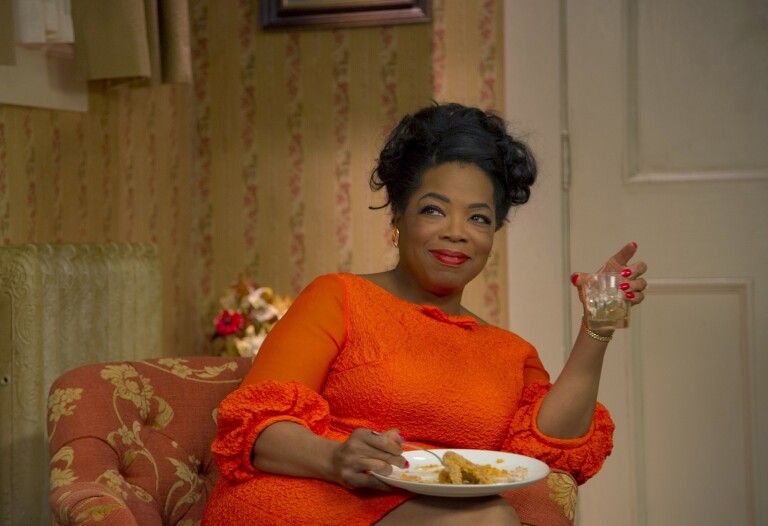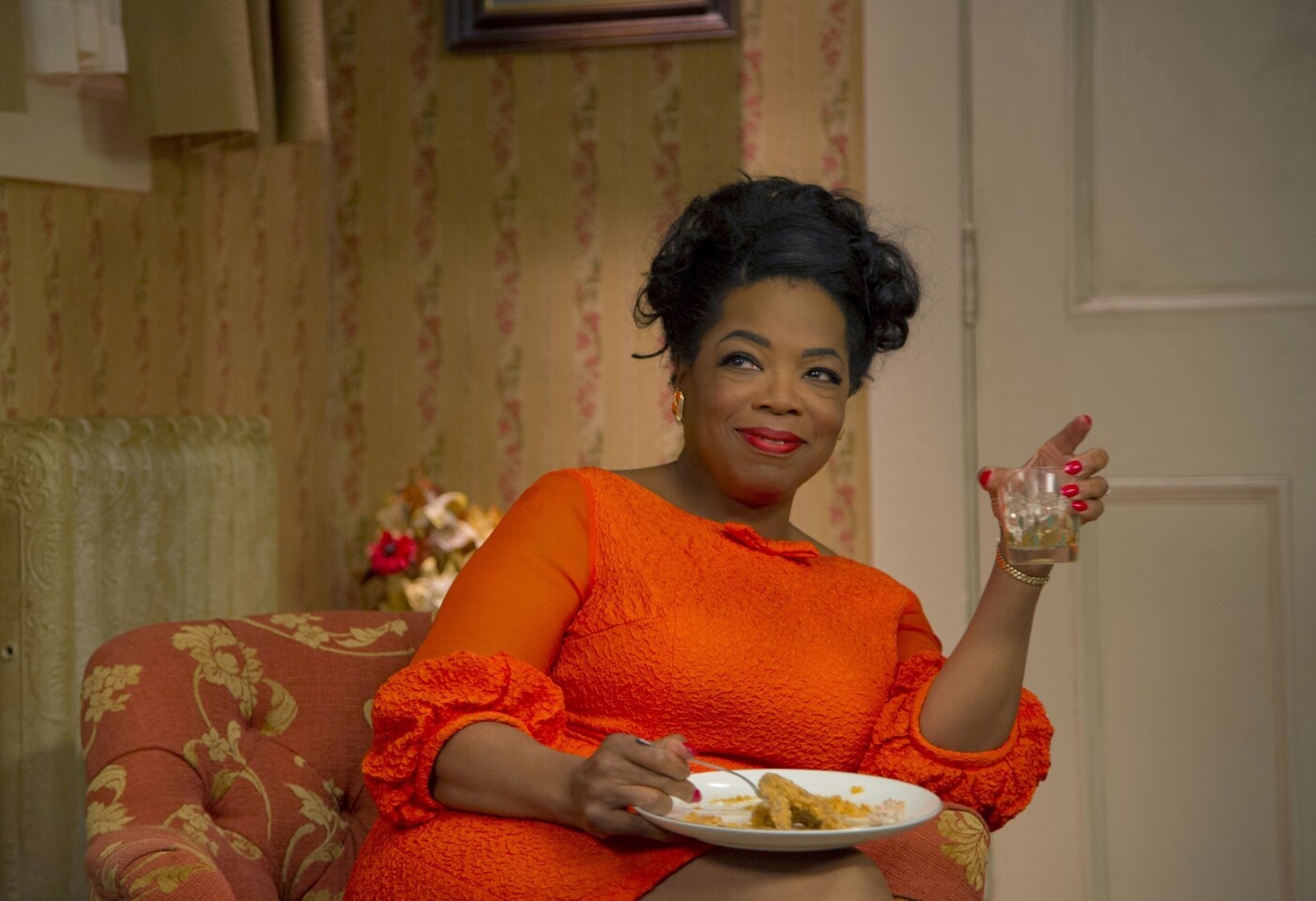 Oprah Winfrey's much heralded return to the big screen had all the makings of an Oscar-nominated performance. She played the same character seen over a large span of time with many different appearances and a fair amount of anger. Somehow, it just wasn't enough to land a nomination.
(Anne Marie Fox / The Weinstein Company)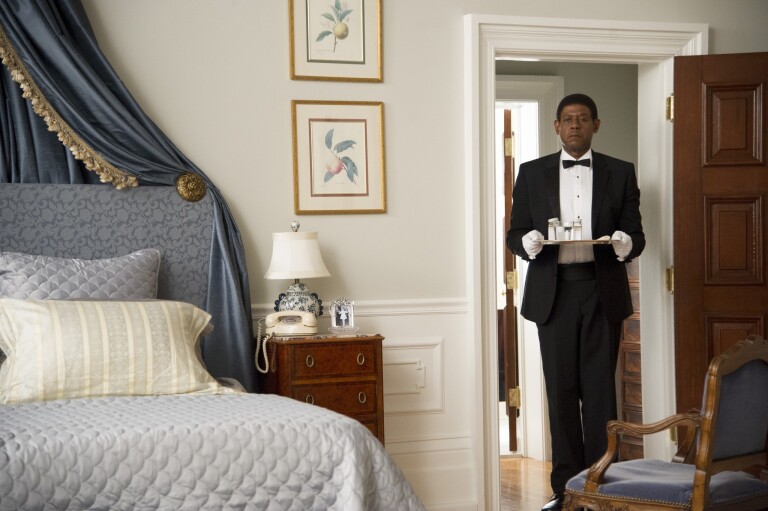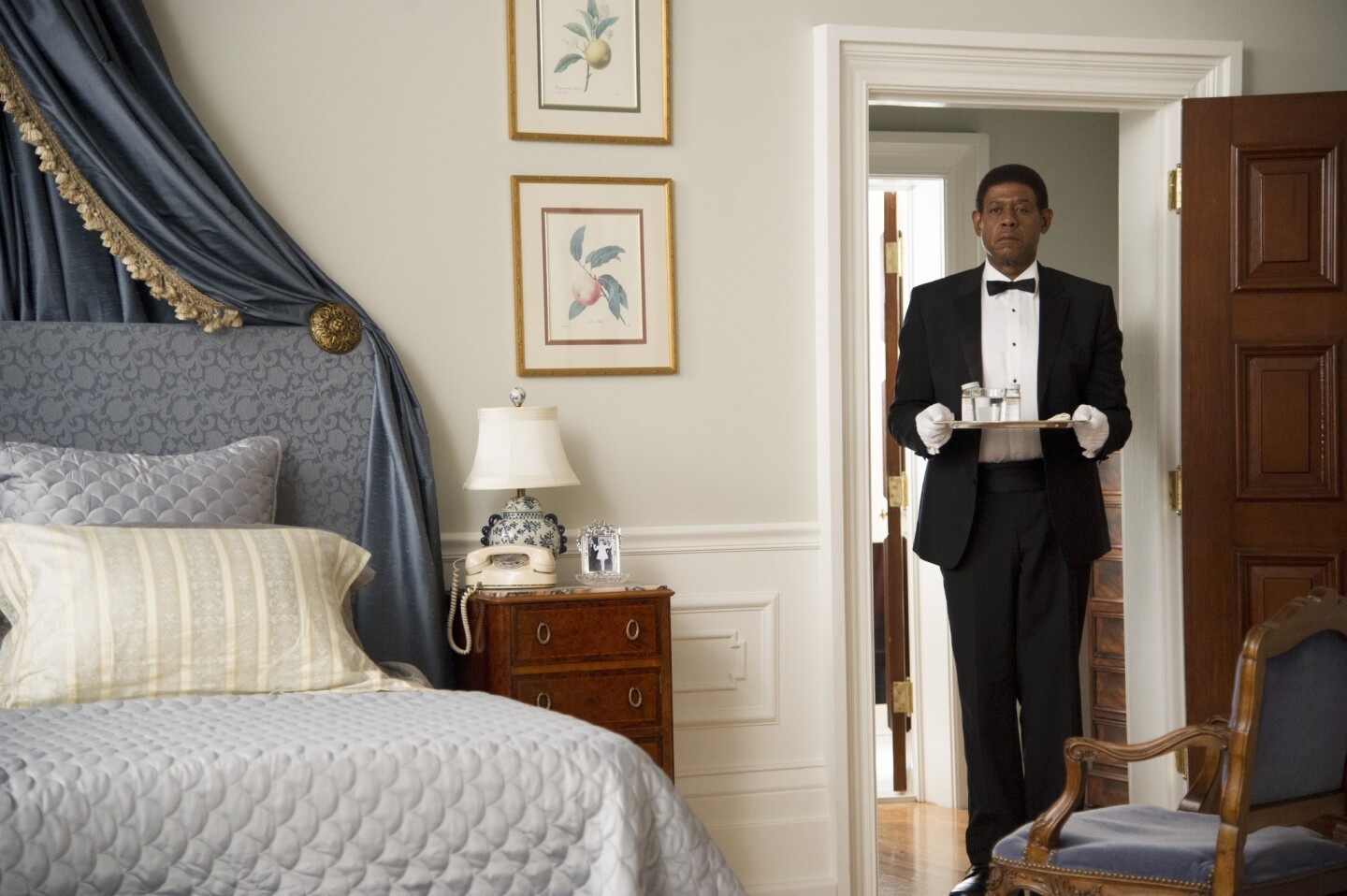 Academy voters apparently didn't take to this decade-spanning tale of a White House butler (Forest Whitaker). The film failed to land any nominations, even though it was a surprise box-office hit and landed SAG Award nominations for Whitaker, Oprah Winfrey and its entire ensemble cast.
(Anne Marie Fox / The Weinstein Company)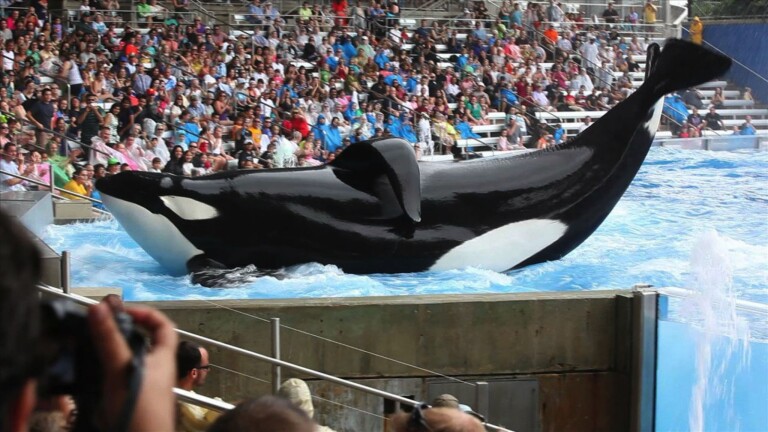 Director Gabriela Cowperthwaite's brutal look at the life of Tilikum, the killer whale held in captivity at SeaWorld, resulted in heaps of bad press for the theme park. Though it was able to generate a lot of press, it failed to capture a nomination for documentary feature.
(Sarah Hoffman / Sundance)
This French coming-of-age drama was a smash at Cannes, where it won the Palme d'Or, but maybe the film's abundant nudity and graphic sex scenes were too much for the voters. It was not nominated for best foreign language film.
(Sundance Selects)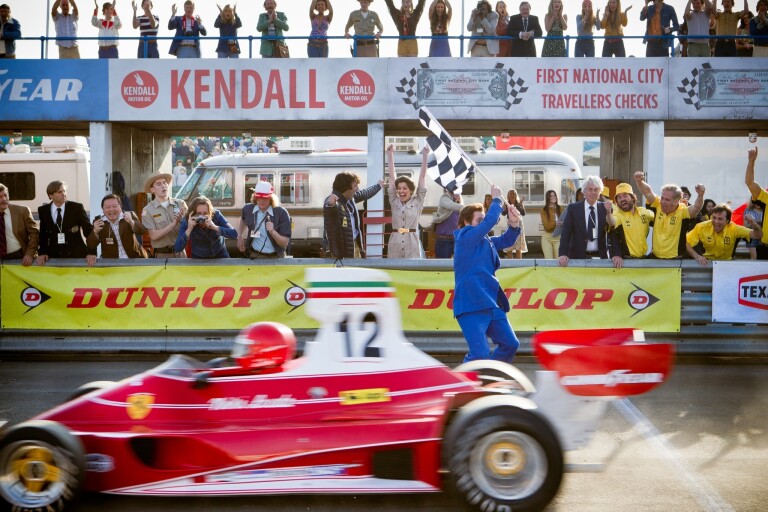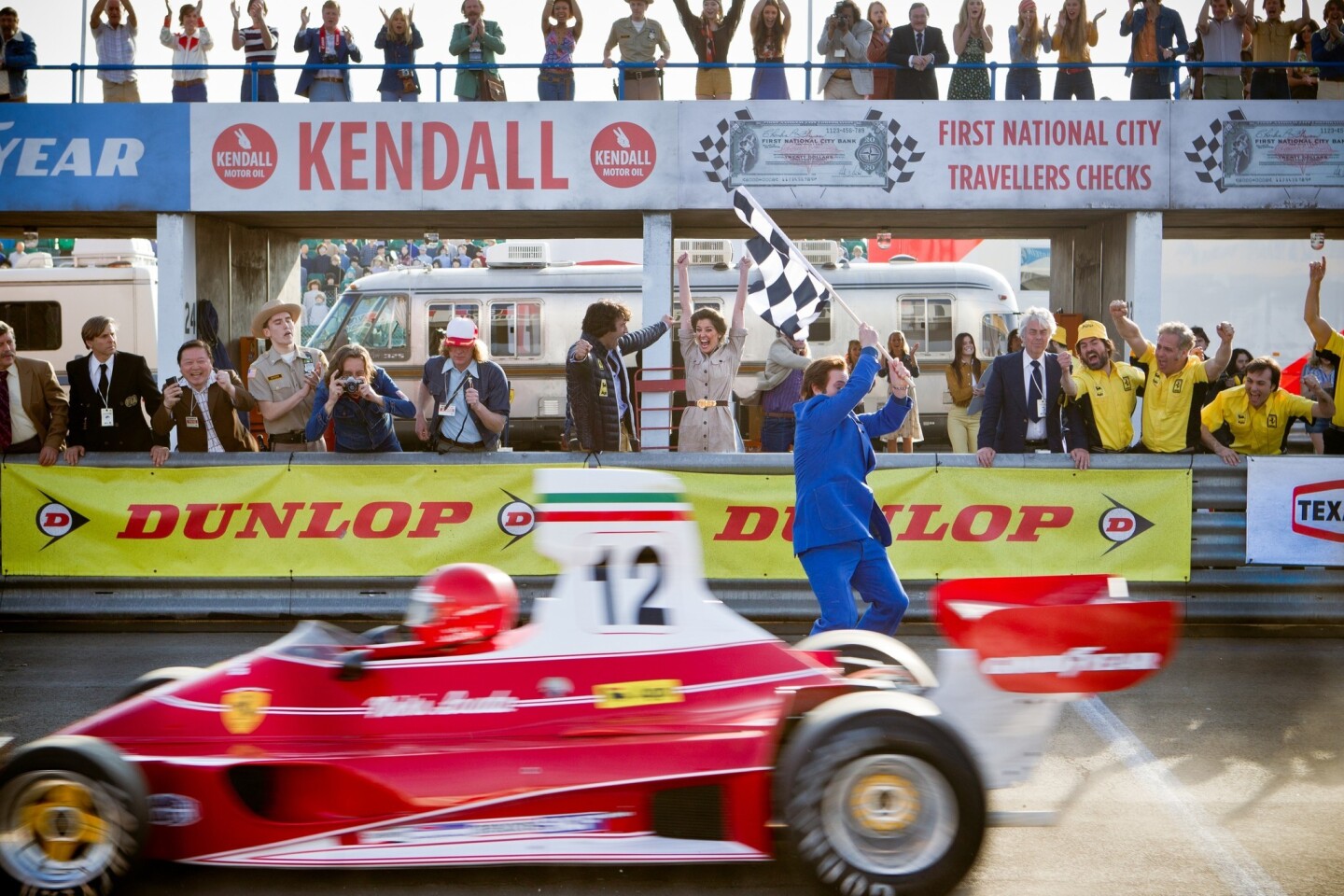 Ron Howard is usually a sure thing at the Oscars, ever since winning for "A Beautiful Mind." But though many said "Rush," about Formula 1 race car drivers, was one of his most enjoyable movies in years, it will not be taking a victory lap at Oscar time.
(Jaap Buitendijk / Universal Pictures)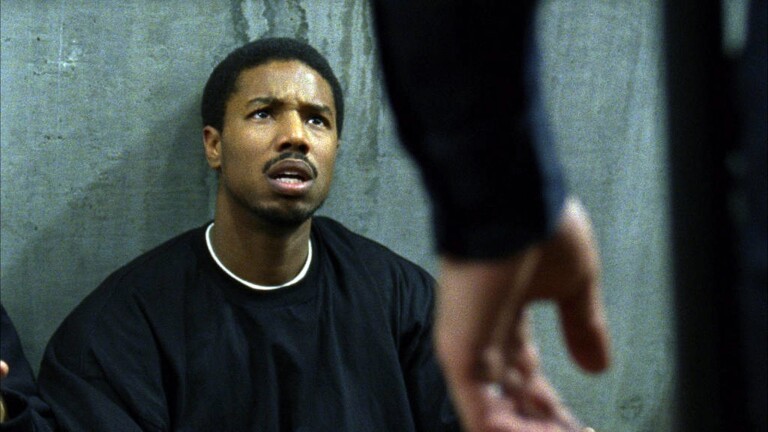 Director Ryan Coogler's powerful drama won the Grand Jury Prize at Sundance in January and the best first film award at the Cannes Film Festival. However, because it opened in July, it was a distant memory for Oscar voters at the end of the year. It cast and crew, including leading actor Michael B. Jordan, failed to be nominated for any awards.
(Ron Koeberer / The Weinstein Company)
When the Academy Award nominations are announced, there are often surprises, sometimes including an underdog or two that may have burrowed their way into a finalist slot. It's rare, however, to find nominees who haven't been significantly promoted to Oscar voters or widely written about by award prognosticators.
As with every year, 2013 had its share of smaller, indie or under-the-radar releases with elements perhaps as strong as some of their more ballyhooed brethren. But without the marketing muscle (read: money) to push them front and center, most of these lesser-seen pictures had little to no chance of capturing the hearts and minds — and votes — of academy members. In other words, you have to lay the ground for a groundswell.
So, in honor of these many fine if relatively obscure candidates, The Envelope presents the third annual Level the Playing Field nominations, because there's always room for one more film.
PHOTOS: Oscars 2014 snubs and surprises
Best picture
Although documentaries are rarely thought of to compete in the best picture category, the superb "Letters to Jackie" should have been considered. The film, whose financing was independently raised by writer-director Bill Couterié, had a quick theatrical run last October only to air soon after on TLC. But that should in no way diminish its place as one of the year's most stirring films, as well as one of its finest documentaries.
One of a barrage of movies and TV specials timed to coincide with the 50th anniversary of President John F. Kennedy's assassination, "Letters" was a brilliantly conceived, beautifully crafted portrait of JFK based on readings (performed by a starry cast) of actual condolence letters sent to Jacqueline Kennedy after her husband's death.
Profound, lyrical and immersive, the film, though not necessarily of the visual sweep or narrative scale of such past best picture Oscar contenders as "JFK," "Frost/Nixon" or "Lincoln," was nonetheless an equally vital cinematic snapshot of American political history.
Lead actress
Anchoring the solemn but enormously powerful "The Patience Stone" was Iranian star Golshifteh Farahani, whose remarkable performance as a deeply conflicted Muslim wife tending to her cruel, now-comatose husband while confessing her darkest secrets should have, by all rights, qualified her for a lead actress nod. That is, had award voters been sufficiently exposed to the movie. (While "Patience" was Afghanistan's official foreign-language Oscar entry in 2012, it didn't appear in U.S. theaters until last year; screeners were not sent to academy members.)
PHOTOS: Crucial images from the top films in 2013
Based on the bestselling novel by Atiq Rahimi, who directed the movie and co-adapted the script with veteran screenwriter Jean-Claude Carrière, "The Patience Stone" was a haunting look at extreme patriarchy and how women survive in such repressive cultures. Farahani brought unusual strength, resourcefulness and humanity to this engrossing and important film.
Lead actor
Last year was an unusually good one for actors, so even some of the most touted stars became also-rans. That said, busy Australian actor Joel Edgerton ("Warrior," "The Great Gatsby") gave perhaps his most effective performance yet in the exceedingly tense and emotional thriller "Wish You Were Here."
Directed by Kieran Darcy-Smith from a powerful script he co-wrote with wife (and the film's costar) Felicity Price, this Aussie import combined the vacation-from-hell thriller with the best kind of personal mystery. As a seemingly average Joe torn from his comfort zone, Edgerton quietly stole the show — and should have made off with some awards season love as well.
Supporting actress
Amid all the talk of Scarlett Johansson's literally all-talk performance in Spike Jonze's "Her," there's been nary a mention of the actress' vibrant, spot-on turn as a bridge-and-tunnel heartbreaker in writer-director-star Joseph Gordon-Levitt's bold, if somewhat underappreciated, comedy "Don Jon."
PHOTOS: Reactions from Oscars 2014 nominees
Playing the sexy, controlling Barbara, Johansson deftly embodied the title stud's would-be dream girl, replete with one of the most colorful "New Joisey" accents — and affects — this side of the Hudson River. Johansson could have given Oscar nominee Jennifer Lawrence, who costarred as the similarly-cut Rosalyn in "American Hustle," a real run for her money. That is, if anywhere near as many folks took the modestly budgeted "Don Jon" — screeners of which were, in fact, sent to Oscar voters — as seriously as the more epic, higher-pedigree "Hustle."
Supporting actor
Speaking of "Don Jon," comedy vet Tony Danza was egregiously overlooked for his hilarious portrayal in the film of Gordon-Levitt's old-school horn dog of a dad. Danza blustered his way through a series of edgy domestic encounters with his porn-addicted son, enjoyably commandeering every scene he appeared in with roguish charisma. And not for nothing, Danza, now 62, can still rock a tank top.
Recent Oscar-nominated comparison: Robert De Niro's obsessive-compulsive father in 2012's "Silver Linings Playbook." "Danza in the same breath as De Niro," you ask? In this case, yep. The onetime pro boxer and former "Who's the Boss?" star nailed it — and should've nailed the attention of Oscar voters.
Director
Destin Daniel Cretton received much attention last summer — and rightly so — for writing and helming the foster-care drama "Short Term 12." But it's his work on the terrific, micro-budgeted "I Am Not a Hipster," which was fleetingly released early last year (it first screened at the 2012 Sundance Film Festival), that truly ranks him among the year's best directors.
Cretton, who also wrote the movie's prize-worthy script, brought such a deft eye and sharp ear to this deeply affecting, lovingly shaped tale of a talented musician (skillfully played by Dominic Bogart) at odds with himself — and his art — it would have seemed exceptional for a filmmaker's fourth or fifth picture. That it was Cretton's debut feature made it that much more impressive.
---
Inside the business of entertainment
The Wide Shot brings you news, analysis and insights on everything from streaming wars to production — and what it all means for the future.
You may occasionally receive promotional content from the Los Angeles Times.