Richard Griffiths, Uncle Vernon in 'Harry Potter' movies, has died
Actor Richard Griffiths has died. Though best known for his work in the "Harry Potter" series, his early film career included roles in 1981's "Chariots of Fire" and 1982's "Gandhi," both of which won best picture Oscars.
(Kathy Willens / AP)
Richard Griffiths played Maurice Horton, shown top right in the 1992 film comedy.
(Bellboy Films Limited )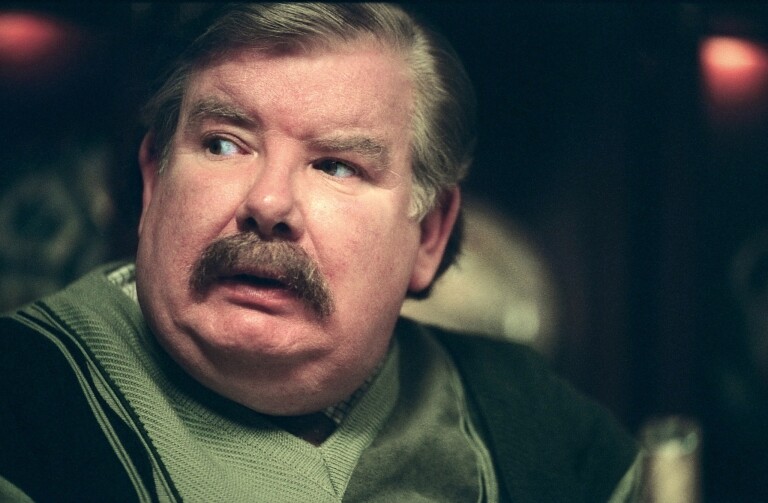 Actors James Corden, left, Clive Merrison, Richard Griffiths and Stephen Campbell Moore take the curtain call at the 2006 opening night of the play "The History Boys."
Griffiths won a Tony for his lead role as Hector, the teacher.
(Dima Gavrysh / AP)
Richard Griffiths of "The History Boys" poses for a picture with his Tony for best performance by a leading actor in a play at the 60th Tony Awards.
(Richard Drew / AP)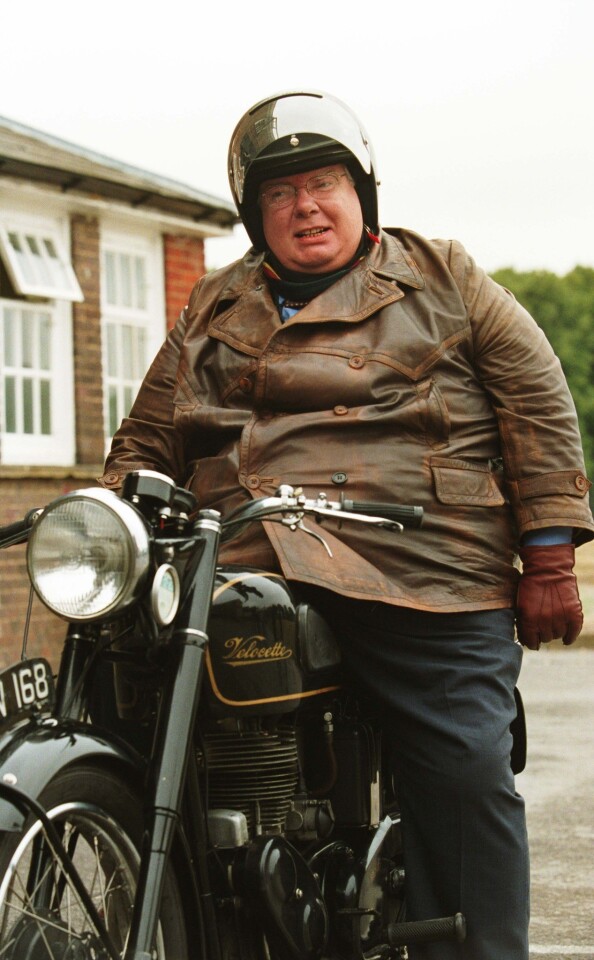 Richard Griffiths in a scene from the movie "History Boys."
(Alex Bailey / Fox Searchlight)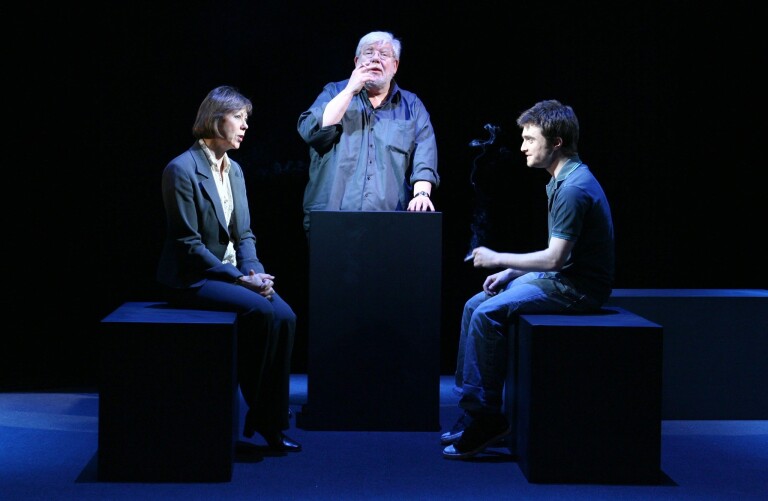 Jenny Agutter, Richard Griffiths and Daniel Radcliffe on stage in Peter Shaffer's play "Equus."
(Chris Young / Getty Images)
Richard Griffiths as Uncle Vernon, along with Harry Melling as Dudley Dursley and Fiona Shaw as Aunt Petunia in "Harry Potter and the Order of the Phoenix."
(Warner Bros. Pictures)
Griffiths played the dachshund-loving newsstand owner Monsieur Frick in the Academy Award-winning film "Hugo."
(Paramount Pictures)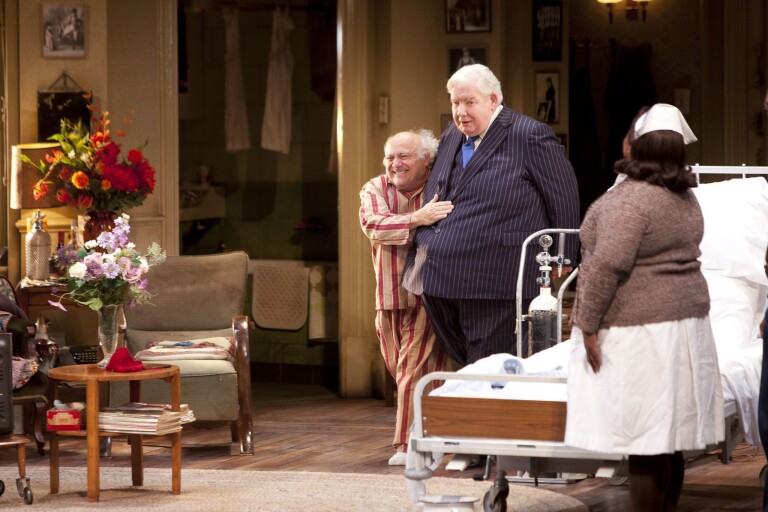 Actors Danny DeVito and Richard Griffiths perform in "The Sunshine Boys" at the Savoy Theatre on May 17, 2012 in London, England.
The play was scheduled open the Ahmanson Theater in Los Angeles September 24, 2013.
(Dave M. Benett / Getty Images)
British actor Richard Griffiths, best known for playing muggle Uncle Vernon Dursley in the "Harry Potter" movies, has died.
Griffiths died Thursday at University Hospital in Coventry, England, from complications following heart surgery, his agent, Simon Beresford, told the Associated Press. He was 65.
Large in body and presence, Griffiths appeared in character roles in dozens of films and TV shows, but made his biggest mark as the boy wizard's grumpy uncle.
PHOTOS: Richard Griffiths 1947-2013
"Harry Potter" star Daniel Radcliffe said Griffiths' true demeanor was far kinder.
"Richard was by my side during two of the most important moments of my career," Radcliffe said in a statement. "In August 2000, before official production had even begun on 'Potter,' we filmed a shot outside the Dursleys', which was my first ever shot as Harry. I was nervous and he made me feel at ease. Seven years later, we embarked on 'Equus' together. It was my first time doing a play but, terrified as I was, his encouragement, tutelage and humor made it a joy. In fact, any room he walked into was made twice as funny and twice as clever just by his presence. I am proud to say I knew him."
Griffiths won a Tony Award for his role as a charismatic teacher in "The History Boys," and reprised the part in the 2006 film adaptation of the school drama.
PHOTOS: Celebrities react to the death of Richard Griffiths
Born in northeast England's Thormaby-on-Tees in 1947 to parents who were deaf and mute, Griffith had a knack for nonverbal expression.
He spent a decade with the Royal Shakespeare Co., and had parts in movies including "Withnail and I," "Gandhi," "The Naked Gun 2 1/2" and "Hugo."
Griffiths' last major stage role was in a West End production of Neil Simon's comedy "The Sunshine Boys" last year opposite Danny DeVito. The pair had been due to reprise their roles in Los Angeles later this year.
ALSO:
'Harry Potter' makeover: new book covers coming
'Harry Potter': Alan Rickman looks back on decade of dark magic
---
The complete guide to home viewing
Get Screen Gab for weekly recommendations, analysis, interviews and irreverent discussion of the TV and streaming movies everyone's talking about.
You may occasionally receive promotional content from the Los Angeles Times.