Review: 'Informant' explores the complex Brandon Darby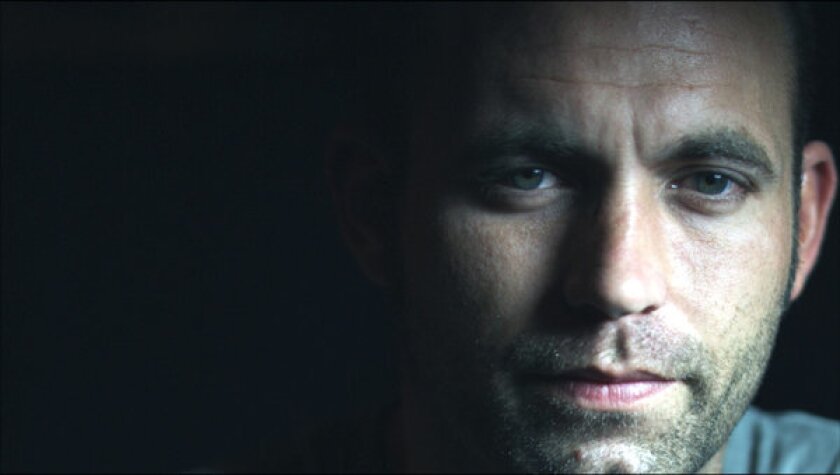 Is he an aggressive, paranoid, pathological liar or an American hero? That's the complex question director Jamie Meltzer explores — if never quite answers — regarding left-wing radical-turned-FBI mole Brandon Darby in the compelling, well-crafted documentary "Informant."
With seemingly full cooperation from Darby (strangely, he even "acts" in dramatic re-creations of key events), Meltzer lays out the disparate facts of Darby's recent past, starting in 2005 when the Texas native drove to New Orleans to help rescue a friend, former Black Panther Robert King Wilkerson, from the ravages of Hurricane Katrina. Soon after, Darby co-founded the admirable grass-roots relief organization Common Ground.
But it's the anti-authoritarian Darby's unlikely choice to later go undercover to help the FBI expose David McKay and Bradley Crowder, two young anarchists planning to protest 2008's Republican National Convention in St. Paul, Minn., that provides the crux of the film's mystery. Most intriguing: Was Darby, in effect, responsible for the Molotov cocktails McKay and Crowder built, at his supposed urging, that would prove their undoing?
That the self-possessed, chameleon-like Darby became a tea party darling for potentially saving many Republican lives (he also renounced his longtime leftist leanings) can't help but rankle onetime Common Ground collaborators Scott Crow and Lisa Fithian, as well as Wilkerson, all interviewed here. Several journalists also dissect Darby's actions.
Ultimately, though, it's hard to conclude who Darby, now 36, really is or what he truly believes. What emerges is a vague, often chilling impression of an unpredictable opportunist and provocateur who may not even be sure himself.
-------------------------------

"Informant"
MPAA Rating: None
Running time: 1 hour, 21 minutes.
Playing: At Laemmle's NoHo 7, North Hollywood.
---
Get the Indie Focus newsletter, Mark Olsen's weekly guide to the world of cinema.
You may occasionally receive promotional content from the Los Angeles Times.