Jason Sudeikis as Fletch: Is it a good idea?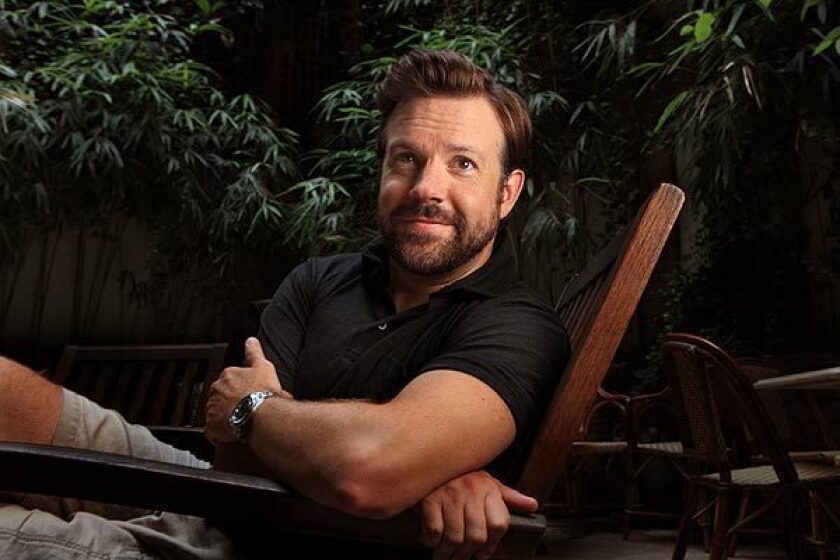 When it comes to '70s and '80s remakes, I'm of the common Gen-X mind-set that there are some modern iconic characters who should never be inhabited by new actors (Marty McFly, say, or Vito Corleone). On the other hand, there are some movies and characters who could get remade, rebooted and redone endlessly, with different actors swapping in as if they were on a Superfly Snuka tag team (Jason Voorhees, e.g.) and not make me bat an eye.
And many fall somewhere in the middle, not so iconic one can never imagine a new actor in the part but not so disposable that one doesn't take serious pause when it happens.
On Monday, the Hollywood Reporter broke the story that Jason Sudeikis was in talks to tackle the title role in "Fletch Won," the long-gestating reprisal of the character Chevy Chase made famous in the 1985 comedy-mystery and, to a lesser extent, a 1989 sequel. The film would be an origin story, a new take on the Irwin Fletcher character who began his fictional life in Gregory McDonald's crime-caper novels. A man named David List, who reps the McDonald estate and is one of the film's producers, wrote the latest version of the script, and a director is currently being sought.
PHOTOS: Box office top 10 of 2013
As a tale of a reporter drawn into a con man's scheme, "Fletch" is not only a comedy classic but also something of an anomaly. It has Chevy Chase's singular sense of timing, which makes it crackling with quotable one-liners, but it also has a moody, fairly serious mystery. I hadn't seen it for at least 15 years when I watched it again a few months ago and was struck by how unusual this tonal mix was.
Chase is glibly inviting people out to the lanai and pulling rank as a member of the mattress police and putting charges on the Underhills' card and all the other things we remember and quote. But as an L.A. Times reporter investigating criminals and city corruption, he's also still dealing with some real conspiracies, the kind one sees in more hard-edged noir or man-in-too-deep movies. These stakes are meant to make us feel like Fletch in genuine danger -- OK, movie danger, but still, it's not "Pineapple Express" comic-farce danger.
And this is where Sudeikis seems like a tricky choice. It's easy to see why the ex-"SNL" fixture would be appealing (full disclosure, I've interviewed and liked the actor). He's funny, has a penchant for one-liners and possesses those hints of comic smarm that Chase brought to the role. And Sudeikis recently starred in an caper-comedy blend of his own, the summer hit "We're the Millers," in which he would appear to have drawn on some similar skills.
PHOTOS: Biggest Box Office Flops of 2013
But "We're the Millers" had nothing about it that was remotely serious, let alone hard-boiled (unless escapes involving pole dances or crotch-eating arachnids count). And that may be the problem. Chase (and Gibson, Glover and others of that era) was able to pull off the funny without totally sacrificing the stakes in the action portion of the film. Today's acting ranks, made up of slacker Rogen-ish bros on the one hand and taciturn Tatumite action heroes on the other, don't quite bring that combination. Steve Carell is probably the closest to the '80s funny but serious model, and even he would have a hard time striking the right balance (see under: "Date Night").
Oddly, despite casting a pure comedy guy, the movie looks to increase the number of hard-boiled aspects from the original. The Reporter story noted that "Fletch Won" was to be "more tonally in line with McDonald's novels than the Chase movies." Sure, it's possible Sudeikis could show a new side, or it's funny enough that none of it matters. But it's also possible that the movie becomes another reminder of the reasons not to make a reboot -- not because something is too sacred but because there isn't a new actor who can do the old one justice.
ALSO:
'We're the Millers:' Sudeikis, Aniston on a twisted road
Wahlberg, entourage in tow, to get MTV;s 'Generation' award
Conan O'Brien to chase Millennial viewers at MTV Movie Awards
Follow me on Twitter at @ZeitchikLAT
---
Inside the business of entertainment
The Wide Shot brings you news, analysis and insights on everything from streaming wars to production — and what it all means for the future.
You may occasionally receive promotional content from the Los Angeles Times.