J.C. Chandor goes from BP spill to 'Liar's Ball'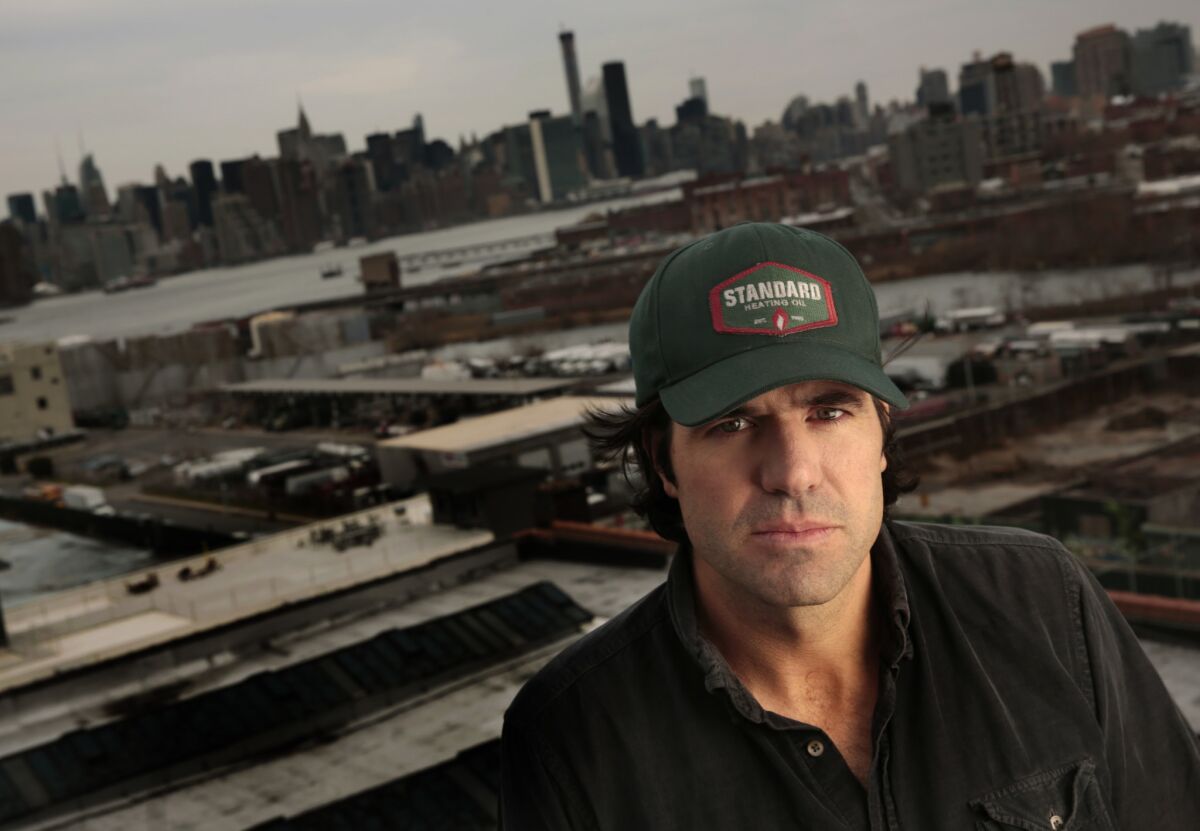 J.C. Chandor has RSVP'd for "The Liar's Ball." The "Margin Call" and "A Most Violent Year" filmmaker is set to produce an adaptation of Vicky Ward's book about the landmark General Motors Building in New York, with an eye to direct as well, per an announcement Tuesday.
A24, the independent-film company which released "Violent Year," will distribute "Liar's Ball."
Screenwriter and former MTV News correspondent Gideon Yago is adapting Ward's book, which chronicles the full history of the Central Park-adjacent GM Building but focuses on real estate mogul Harry Macklowe. Chandor will produce alongside longtime producers Neal Dodson and Anna Gerb, and the film, like "Violent Year," will be financed with Eva Maria Daniels of VisionChaos Prods. No cast is yet attached.
Macklowe's battles to own and redevelop the full-block, 50-story tower in the 1990s and 2000s resulted in the now famous glass-cube Apple Store, but also in his losing the building. He ultimately bounced back and rebuilt his empire.
"Liar's Ball" is being billed as "a Horatio Alger and King Lear tale set in a fascinating and high-stakes milieu."
Chandor, whose father was a longtime Merrill Lynch veteran, has shown a propensity for making films about money and power and the lengths people will go to in pursuit of both. He has also gravitated toward Gotham settings (with the exception of his sophomore effort, the nautical survival tale "All Is Lost") and is keenly interested in real estate. He briefly pursued it professionally, and it is one of the subjects that most energizes him in conversation.
Chandor was set to next make the fact-based drama "Deepwater Horizon," a movie about the 2010 BP oil disaster. Based on New York Times reporting and starring Mark Wahlberg, the film was to look at the egos and victims of a big-money corporation a la Chandor's breakout "Margin Call," with more large-scale set pieces.
But as the budget started to grow well above $150 million, Chandor is said to have become disenchanted, and he and producers parted ways.
On Tuesday, the director was expressing his enthusiasm for his new project. "The story that Vicky has captured through relentless research and interviews explores the drama and the romantic nature of buildings in a city," he said in a statement, "that have continued to push closer and closer to the sky with each passing year."
Follow @ogettell and @ZeitchikLAT on Twitter for movie news.
Get our L.A. Goes Out newsletter, with the week's best events, to help you explore and experience our city.
You may occasionally receive promotional content from the Los Angeles Times.