Critics bash 'Great Gatsby' excesses, DiCaprio's 'marshmallow' accent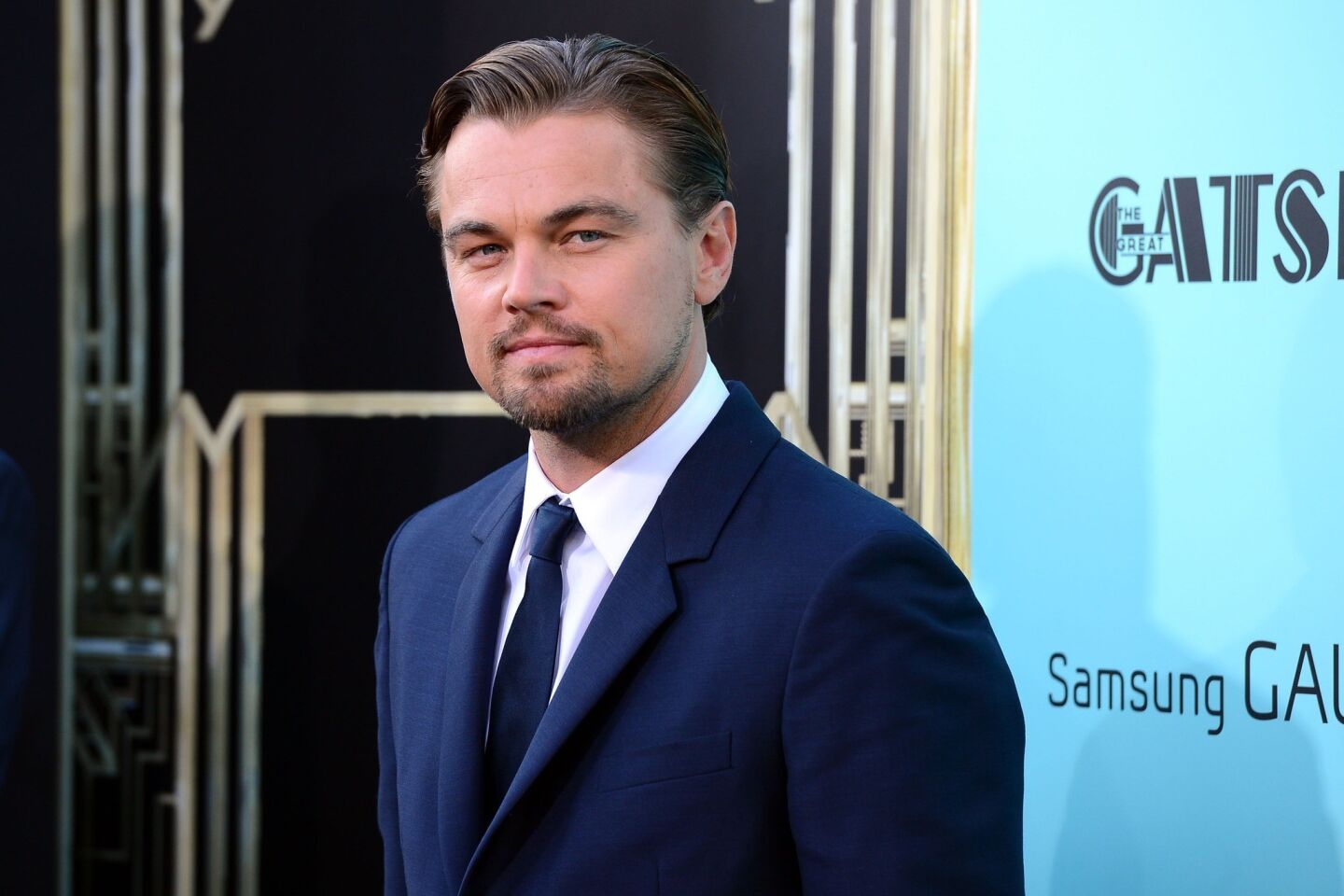 Actor Leonardo DiCaprio.
(Stephen Lovekin / Getty Images)
Actress Carey Mulligan.
(Jemal Countess / Getty Images)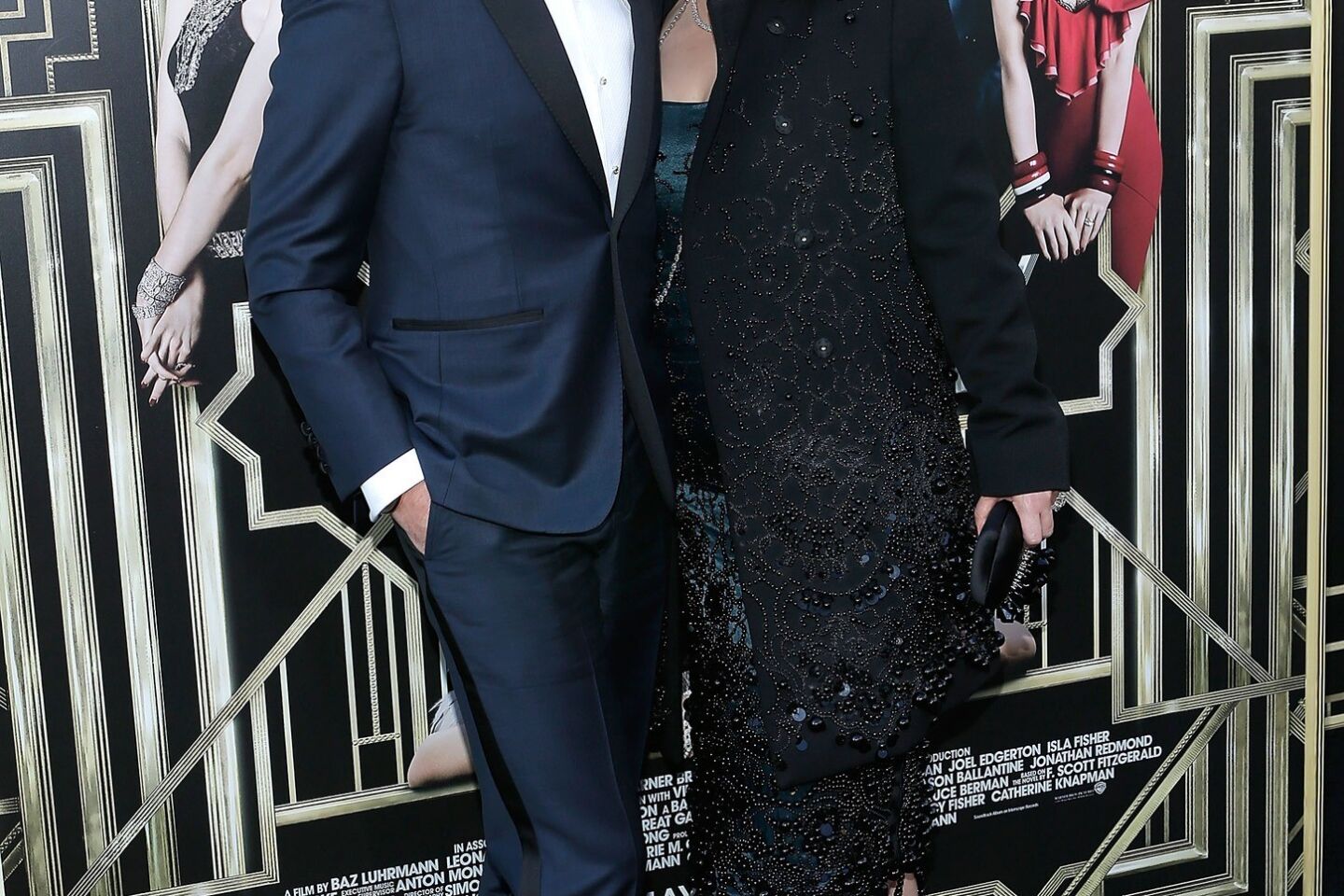 Director Baz Luhrmann and his wife, production designer Catherine Martin.
(Jemal Countess / Getty Images)
Actor Tobey Maguire, right, and wife Jennifer Meyer.
(Evan Agostini / Invision / Associated Press)
Actress Adelaide Clemens.
(Jemal Countess / Getty Images)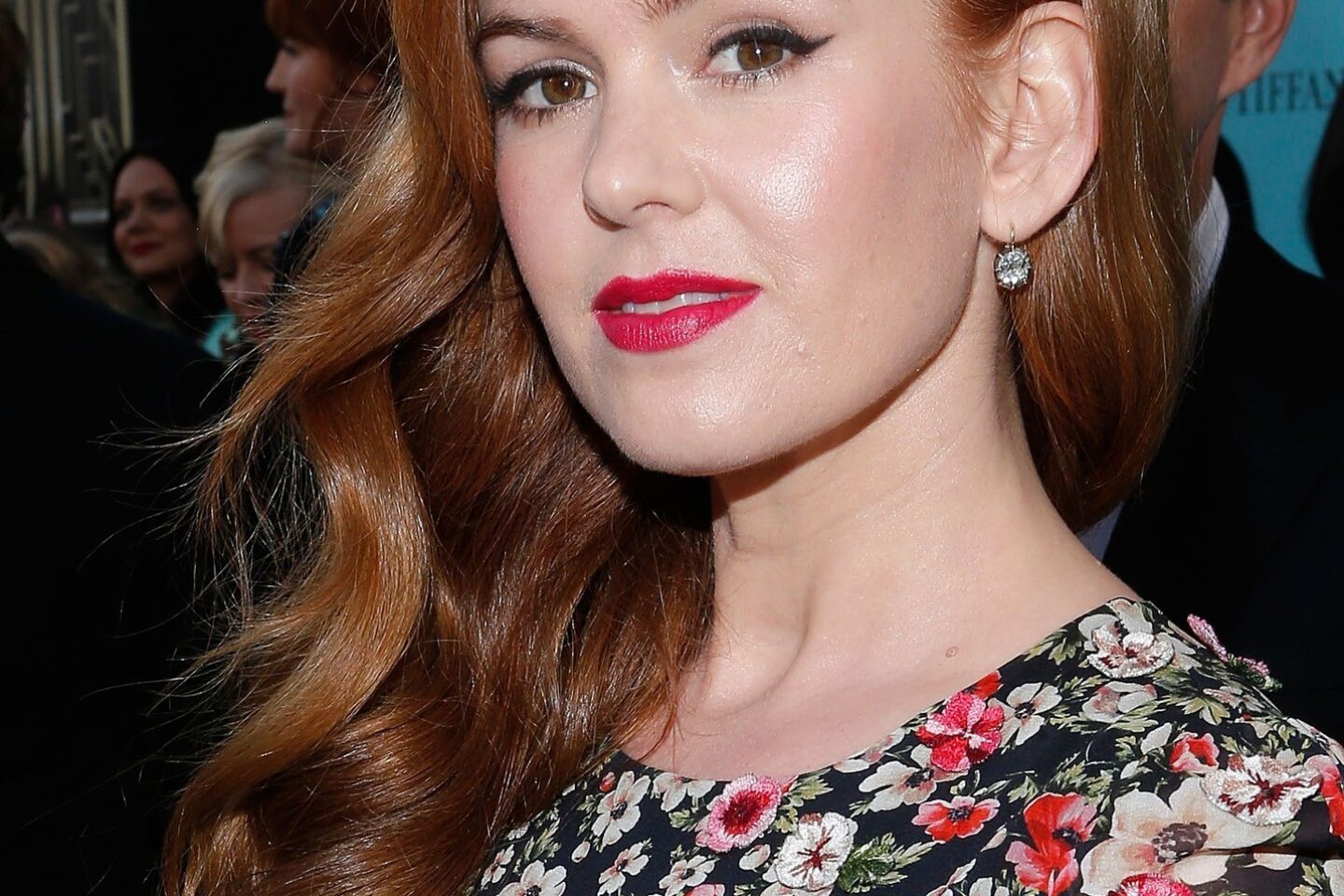 Actress Isla Fisher.
(Jemal Countess / Getty Images)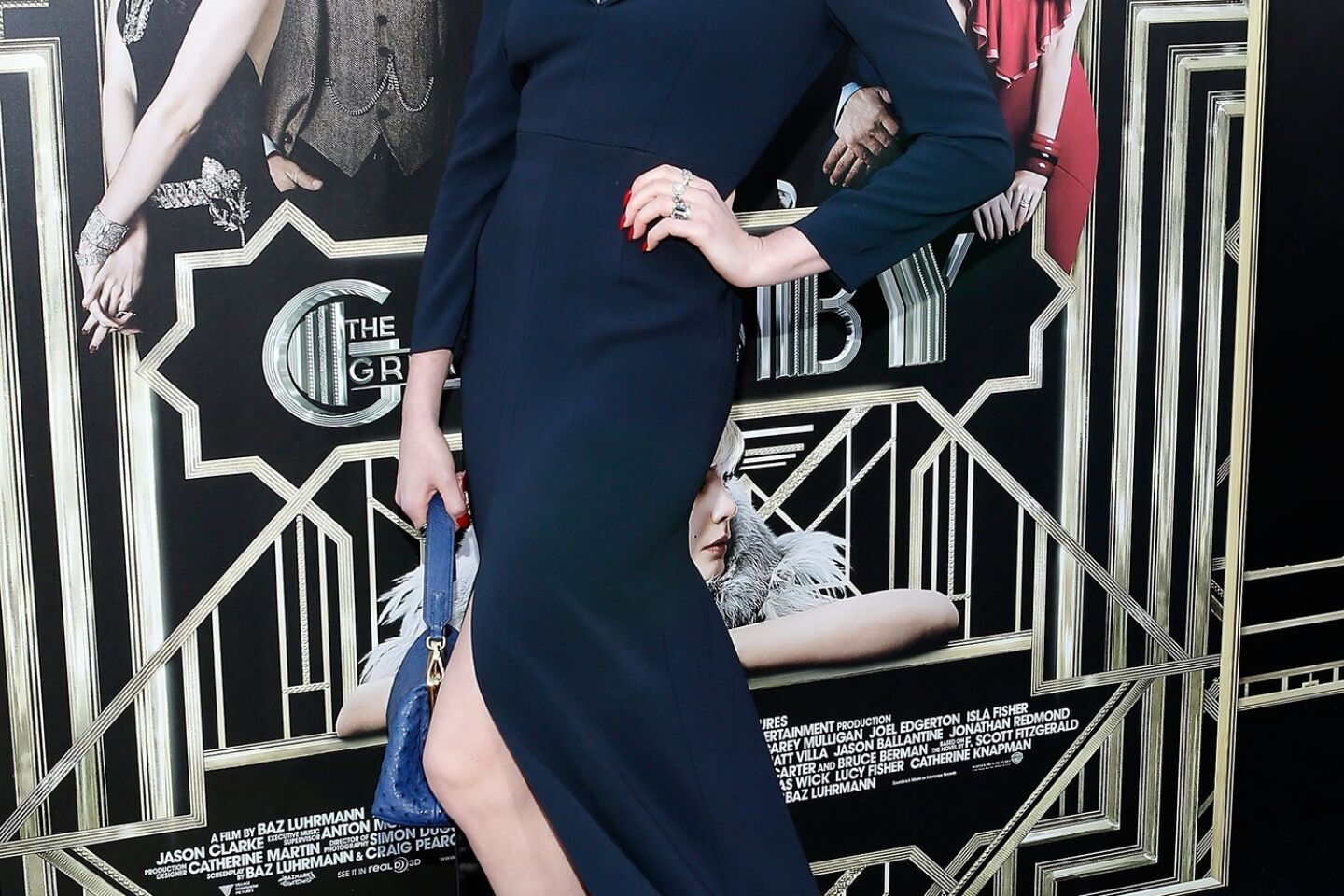 Musician Florence Welch.
(Jemal Countess / Getty Images)
Rapper and entrepreneur Jay-Z.
(Evan Agostini / Invision / Associated Press)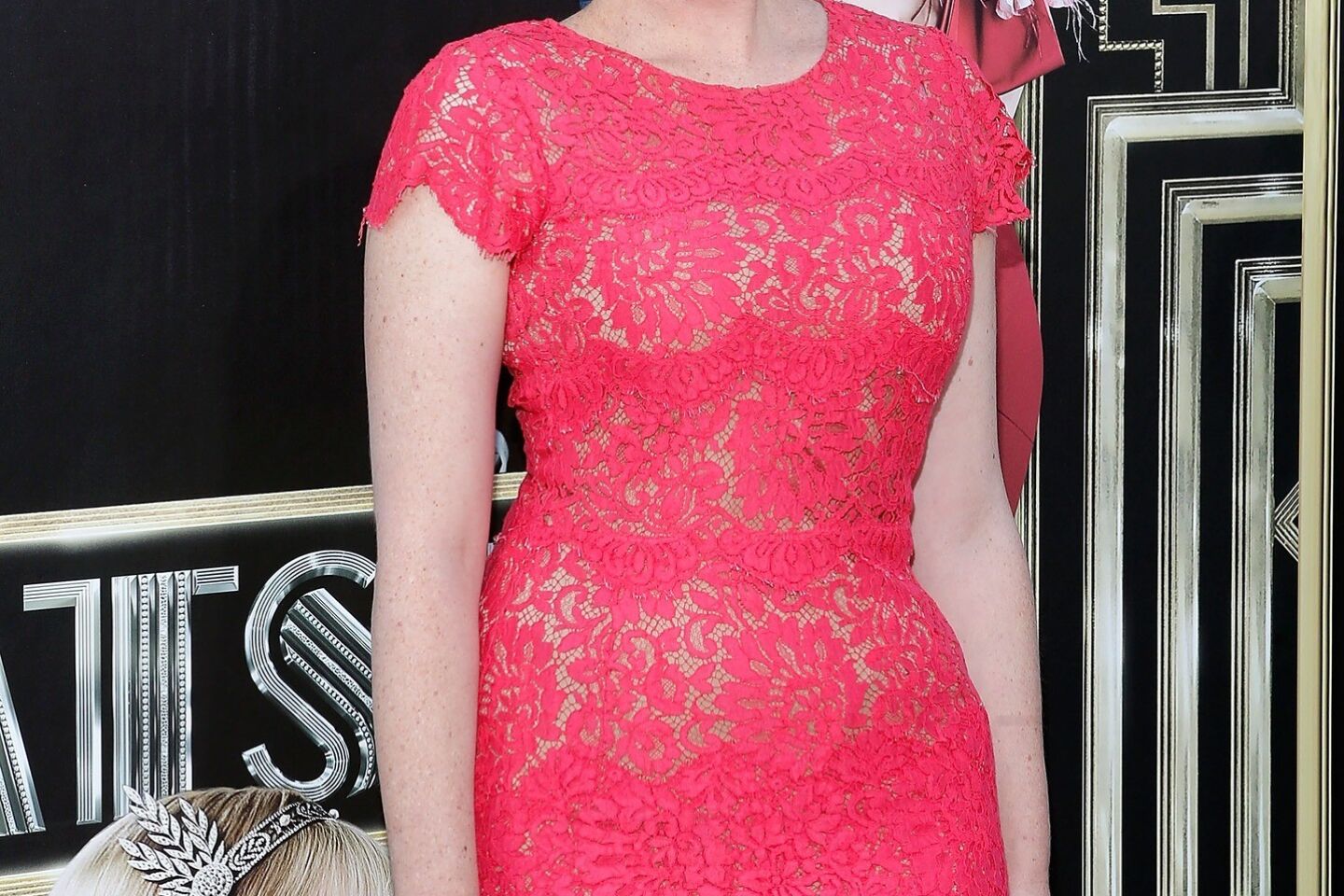 Actress Kate Mulvany.
(Jemal Countess / Getty Images)
Musician Emeli Sande.
(Stephen Lovekin / Getty Images)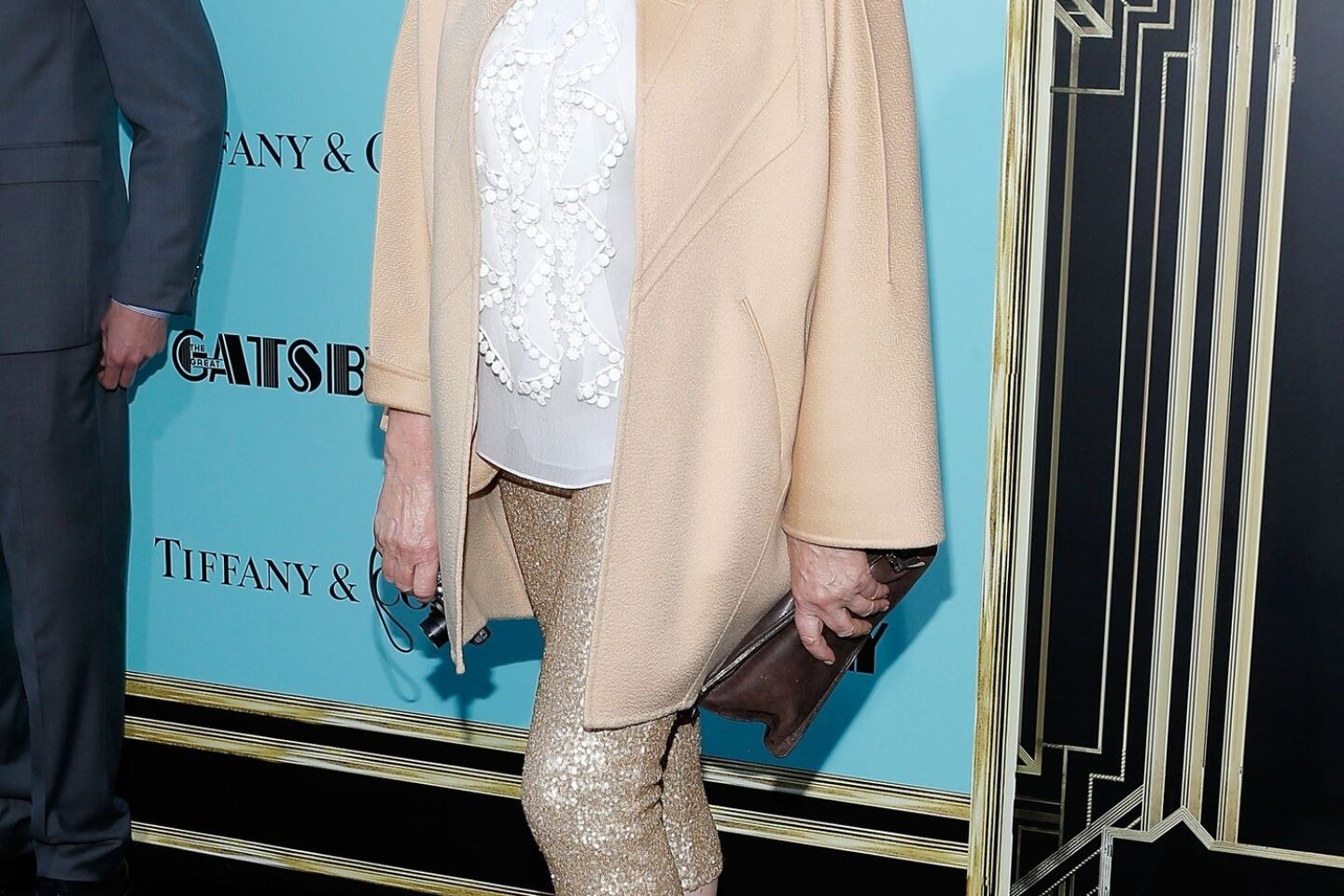 Television personality Martha Stewart.
(Jemal Countess / Getty Images)
Actress Nina Dobrev.
(Stephen Lovekin / Getty Images)
Musician Coco Owino.
(Jemal Countess / Getty Images)
Call it the Great Gats-lash.
In the lead-up to the arrival of Baz Luhrmann's kinetic reimagining of F. Scott Fitzgerald's "The Great Gatsby," in theaters Friday, most critical thumbs are pointing either sideways or downward. Mixed reviews are a common enough occurrence for an intended summer blockbuster – none of the "Fast & Furious" movies racked up gigantic box-office grosses based on their critical bona fides, after all – but it's a strange predicament for a film with such a pedigree. "Gatsby" was originally scheduled for release during the 2012 end-of-year awards season, but Warner Bros. punted it into summer. After launching in the U.S. this week, the 3-D movie will open the Cannes Film Festival on May 15.
But even with a pre-release publicity blitz that has spilled past the usual Hollywood channels (not every film inspires think pieces in Newsweek and New York magazine, and Fitzgerald's 1925 novel is again topping bestseller lists across the country), movie critics seem to be taking unvarnished glee in savaging the film's blinged-out depictions of Jazz Age excess.
In the New Yorker, David Denby lambasted "Gatsby" as a "flimsy phantasmagoria" (shamelessly skewed toward the 18-to-34-year-old filmgoing demographic) and decried Luhrmann as "less a filmmaker than a music video director with endless resources and a stunning absence of taste."
PHOTOS: 'The Great Gatsby' premiere
Drew McWeeny in HitFix was hardly more kind toward the film's perceived glitter overkill. "It is professionally made and entirely limp, a gorgeous piece of craft hung on a nothing of a script, a prime case of how you can throw all the best intentions in the world at a project and none of it matters if it just doesn't click, chemistry-wise," he wrote.
Alonso Duralde in The Wrap, meanwhile, blasted "Gatsby" star Leonardo DiCaprio in his review: "DiCaprio has a fluctuating accent that often sounds like it's being delivered through a mouthful of marshmallows. DiCaprio's utterances of Gatsby's pet endearment 'old sport' become more and more cringeworthy with each repetition."
Given the film's myriad promo tie-ins and saturation coverage in traditional media (including an op-ed piece by Maureen Dowd in Sunday's New York Times), "Gatsby" has arguably eclipsed every other 2013 film release in terms of pre-release hype – and yes, that includes "Iron Man 3" with its second biggest ever opening weekend box-office haul — a key component of the Gats-lash.
There's Carey Mulligan, styled in Prada as Fitzgerald's Daisy Buchanan on the cover of Vogue, in which she breathlessly declares of her character: "She's like a Kardashian." And in New York, the Trump Hotel is offering a "Great Gatsby Package" that includes a magnum of Champagne, three nights in a suite overlooking Central Park and a personal note from Ivanka Trump.
Never mind the luxury branding outreach, such as Tiffany's Gatsby-inspired jewelry collection and the limited-edition "Gatsby" menswear line at Brooks Brothers (for which waistcoats and formal wear are a big thing).
PHOTOS: The Roaring '20s on-screen
Even before you factor in all the buzz surrounding the film's soundtrack — anachronistically yet newsworthily executive produced by Jay-Z that includes cuts by will.i.am, Lana Del Rey and Jack White — a certain Gatsby fatigue seems to have begun to set in.
And yet. And yet.
In spite of all the "Gatsby" haterade bubbling up across the media landscape these days, the movie has been trending on Twitter and pre-release tracking for the film looks solid with opening weekend grosses estimated to fall in the $35- to $40-million range.
While calling Luhrmann's filmmaking technique "frenzied and elaborate and sometimes distracting" in its "Gatsby" review, the Hollywood Reporter placed the film's ultimate success or failure in the hands of young fans.
"Its ultimate box office fate … will be determined by whether or not the film catches on with younger audiences," the Hollywood Reporter's Todd McCarthy wrote. "It'll be a matter of the zeitgeist."
[Update: an earlier version of this blog post erroneously stated the name of the film critic for The Wrap as "Alphonso Duralde." His name is Alonso Duralde.]
Twitter: @__chrislee
Get our L.A. Goes Out newsletter, with the week's best events, to help you explore and experience our city.
You may occasionally receive promotional content from the Los Angeles Times.