Morgan Spurlock, Judd Apatow are latest to tinker with new platforms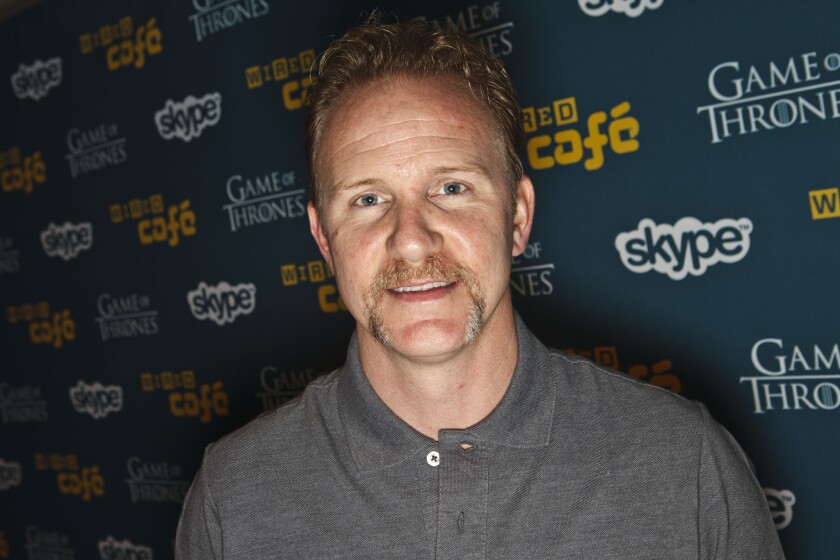 Noted film directors have been pushing to television and other platforms for years, but the trend seems to be widening and even mutating lately.
Morgan Spurlock and Judd Apatow are just two of the latest examples of established filmmakers looking outside cinema and experimenting with new platforms.
On Tuesday, Spurlock's Cinelan joined with Microsoft co-founder Paul Allen's Vulcan Productions in announcing a group of 20 directors participating in "We the Economy: 20 Short Films You Can't Afford to Miss." The series of 5- to 8-minute movies will feature economists and tackle big questions about the economy. Among the directors are Adam McKay ("Anchorman," "Step Brothers"), Catherine Hardwicke ("Twilight," "Thirteen") and John M. Chu ("Step Up," "G.I. Joe: Retaliation") and of course Spurlock ("Super Size Me"),
The shorts are to launch simultaneously in October across multiple platforms, including online, VOD, broadcast, mobile and theatrical outlets.
Meanwhile Apatow, the writer-director-producer behind such movies as "The 40 Year Old Virgin" and "Knocked Up," has landed a two-season commitment from Netflix for a digital series called "Love."
Created by Apatow, Leslie Arfin ("Brooklyn Nine-Nine" and "Girls") and Paul Rust, the comedy series will star Rust and Gillian Jacobs as a couple navigating the trials and tribulations of modern love. The show is to debut in 2016.
Apatow is no stranger to TV, having developed "Freaks and Geeks," "Undeclared" and "Girls," but with "Love" he becomes the most recent name director to try his hand at streaming television.
A few weeks ago, Amazon unveiled its third round of pilots, which included directorial efforts by filmmakers including Whit Stillman ("The Last Days of Disco"), David Gordon Green ("Pineapple Express") and Marc Forster ("World War Z")
In a sense, the trend of filmmakers migrating to different mediums is a continuation of what they've always done: tell stories where they can. But as Hollywood studios make fewer films, often focusing their efforts on expensive tent-pole movies, and as new delivery platforms continue to proliferate, more moviemakers are bound to follow in Spurlock and Apatow's footsteps in creating other kinds of content.
Of course, that doesn't mean they're the same enterprises, or that they'll succeed. Telling a policy-minded story in five minutes is different from, say, directing a Channing Tatum action movie, and crafting a pilot for consideration by Amazon's users (the site uses consumer voting as a factor in its greenlight decisions) is a bit of a different undertaking than rallying financiers around your feature script.
Follow @ogettell for movie news
---
Inside the business of entertainment
The Wide Shot brings you news, analysis and insights on everything from streaming wars to production — and what it all means for the future.
You may occasionally receive promotional content from the Los Angeles Times.