Oscar nominations 2014: The curious case of 'Alone Yet Not Alone'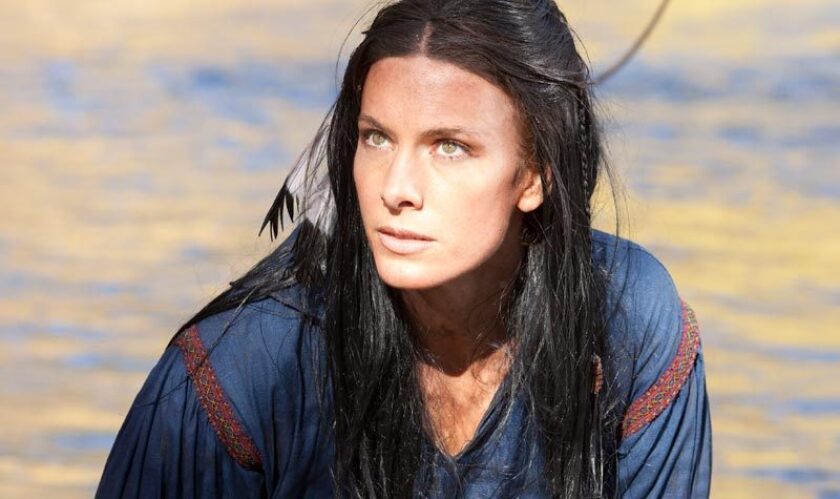 One of the bigger surprises among Thursday's Academy Award nominations came in one of the lower-profile categories when the song "Alone Yet Not Alone," from the little-seen faith-based film of the same name, was nominated for best original song. In doing so, it beat out efforts by some of the biggest pop artists on the planet, including Taylor Swift, Coldplay, Beyonce and Lana Del Rey.
The film "Alone Yet Not Alone," an 18th century drama about a family fleeing religious persecution in Germany to start anew in the United States, had a one-week qualifying theatrical run back in September, and according to the film's website, will have an official release in June.
Until Thursday's Oscar nominations, however, the film and its theme song barely registered on critics', pundits' and mainstream moviegoers' radars. The review aggregator Rotten Tomatoes has no reviews for the film, and it doesn't appear on Box Office Mojo.
In the wake of the song's Oscar nomination, speculation swirled as to how such an obscure entry could have emerged from the academy's long list of 75 nominees to join songs from "Despicable Me 2," "Frozen," "Her" and "Mandela: Long Walk to Freedom" in the final five.
Deadline and other news outlets noted that the composer of "Alone Yet Not Alone," Bruce Broughton, is a well-known industry veteran, a former governor of the Academy of Motion Picture Arts and Sciences, and a former chair of the music branch. The music branch members, who number about 240, determine the nominees for best original song.
The song's connection to a prominent academy member has raised some eyebrows. Deadline reported that Broughton allegedly conducted a grassroots campaign to drum up support for the song, while the Hollywood Reporter spoke to some unnamed snubbed contenders who voiced frustration over its nomination.
Broughton was not available for immediate comment, but a publicist for the composer, Ray Costa, told the Los Angeles Times that Broughton was thrilled to be nominated. Costa said it is not unusual or uncommon for governors to be nominated for Oscars, and asserted that some of the high-profile contenders on the long list were end-credits songs that weren't integral to their films, whereas "Alone Yet Not Alone" is a main theme that recurs throughout.
Two music branch members contacted by The Times didn't see cause for concern over the nomination of "Alone Yet Not Alone."
PHOTOS: Oscars 2014 snubs and surprises
Reached by phone, William Goldstein said, "I don't think that any of us have an opportunity to see every movie and song that is submitted." But, he said, voters do receive DVDs with film clips featuring the songs up for consideration. "We listen to them and we decide which ones we would like to nominate, and that's basically it."
Asked whether he had seen "Alone Yet Not Alone," Goldstein said, "I didn't see the film and didn't see a number of the films, but I did watch the DVD with the songs in context of the scene."
Fellow music branch member Cynthia Weil hadn't seen the film either and wasn't familiar with it.
"I know Bruce and he's a lovely guy, and I don't think he would have done anything that wasn't totally legitimate and tasteful and gentlemanly," Weil said on the phone.
"There are always surprises," she added. "There must be a group of the music branch that saw that film and thought that song was worthy."
ALSO:
Video: Envelope Screening Series
Oscars 2014: Complete list of nominees
---
Inside the business of entertainment
The Wide Shot brings you news, analysis and insights on everything from streaming wars to production — and what it all means for the future.
You may occasionally receive promotional content from the Los Angeles Times.