'Prisoners': Melissa Leo on her dramatic transformation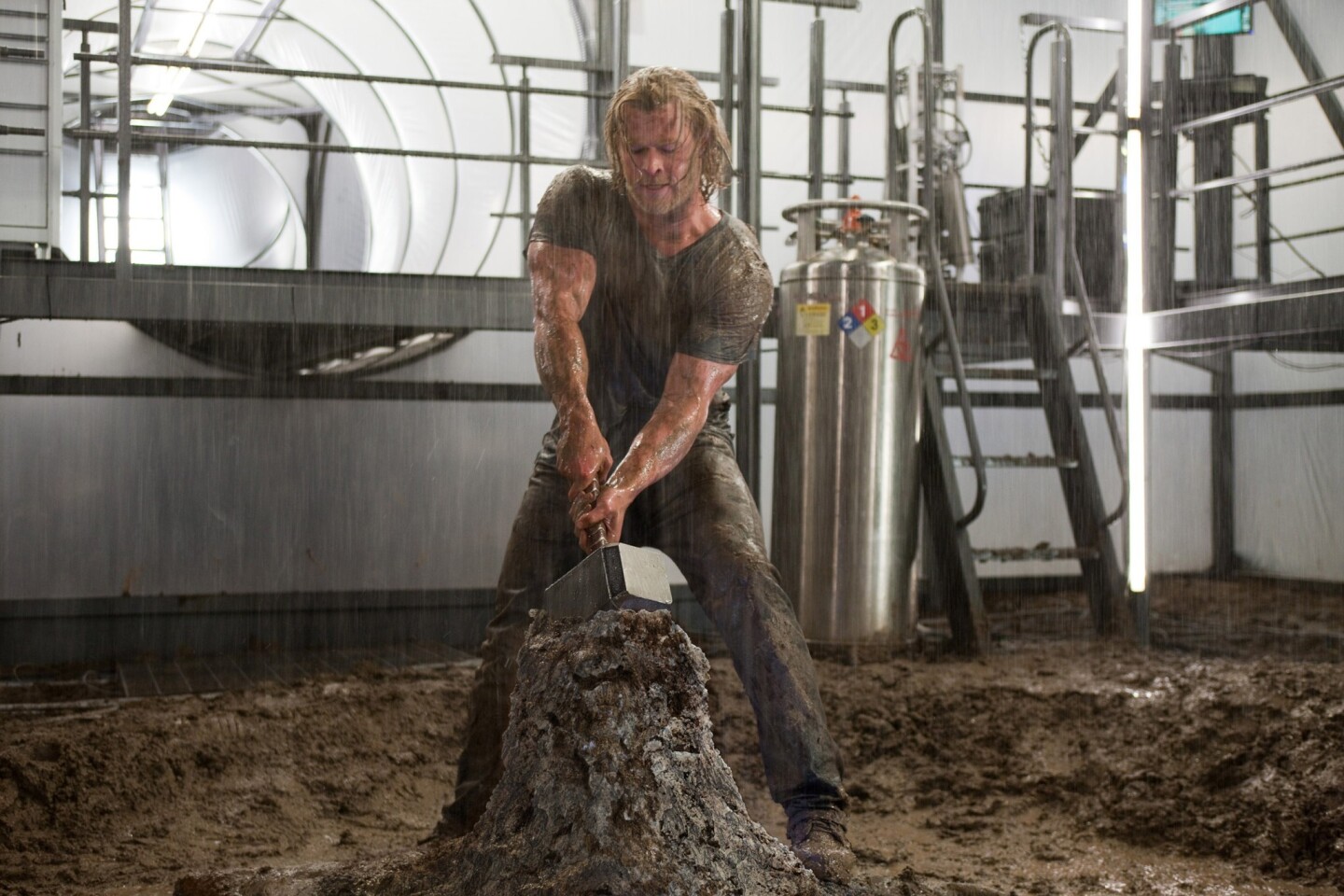 Hemsworth gained 20 pounds of muscle to play the Norse god of thunder, revealing later that he had never lifted weights before preparing for "Thor."
(Zade Rosenthal / Marvel Studios)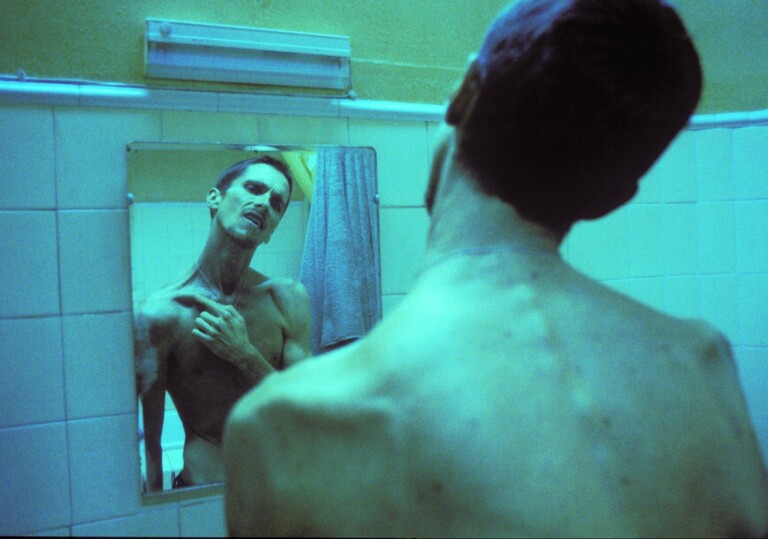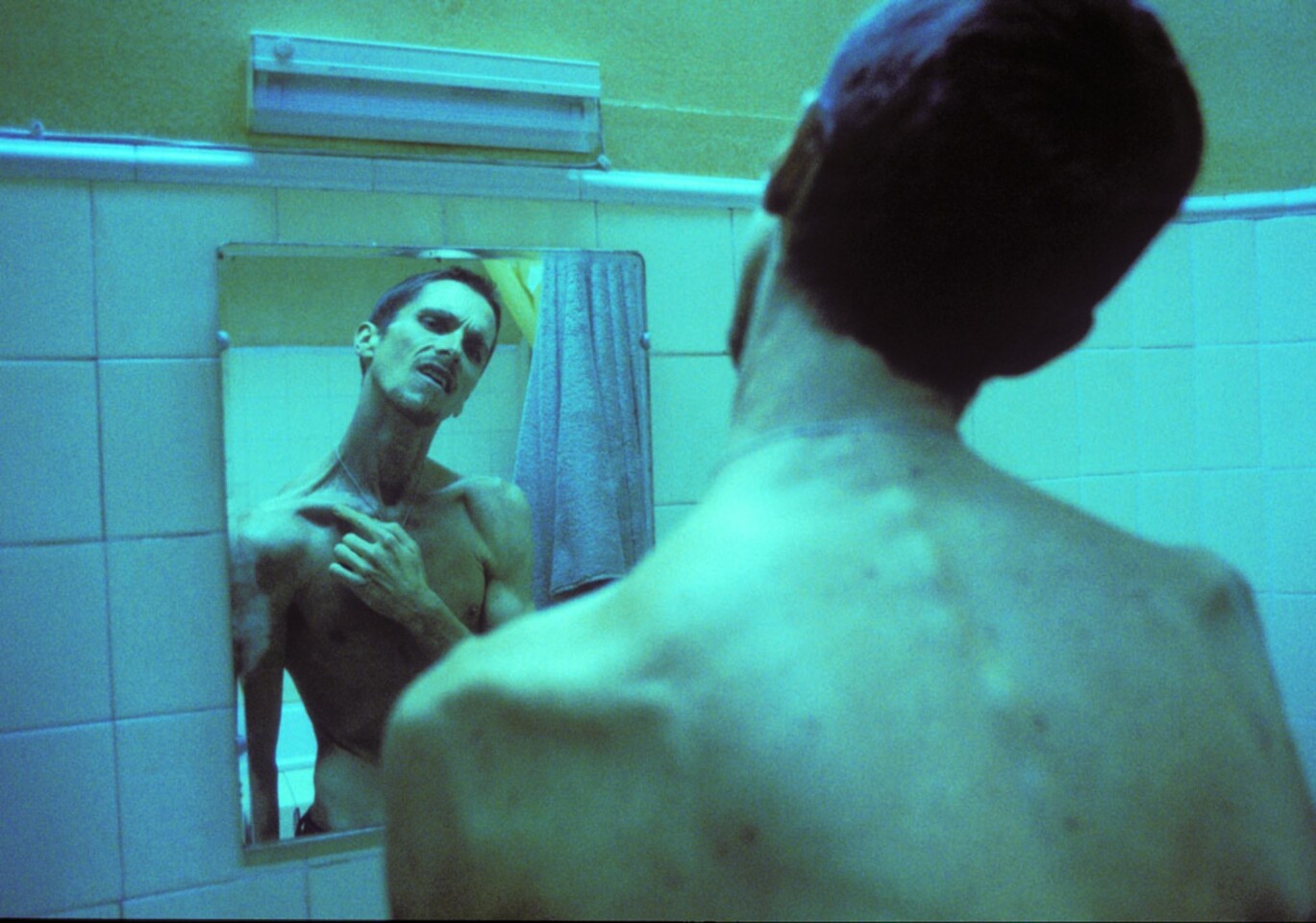 To play an industrial worker suffering from insomnia, Bale lost more than 60 pounds, reaching 121 pounds by production time. Filmmakers restricted him from dieting to his desired weight for the role: 99 pounds.
(Nicolas Gellar / Paramount Classics)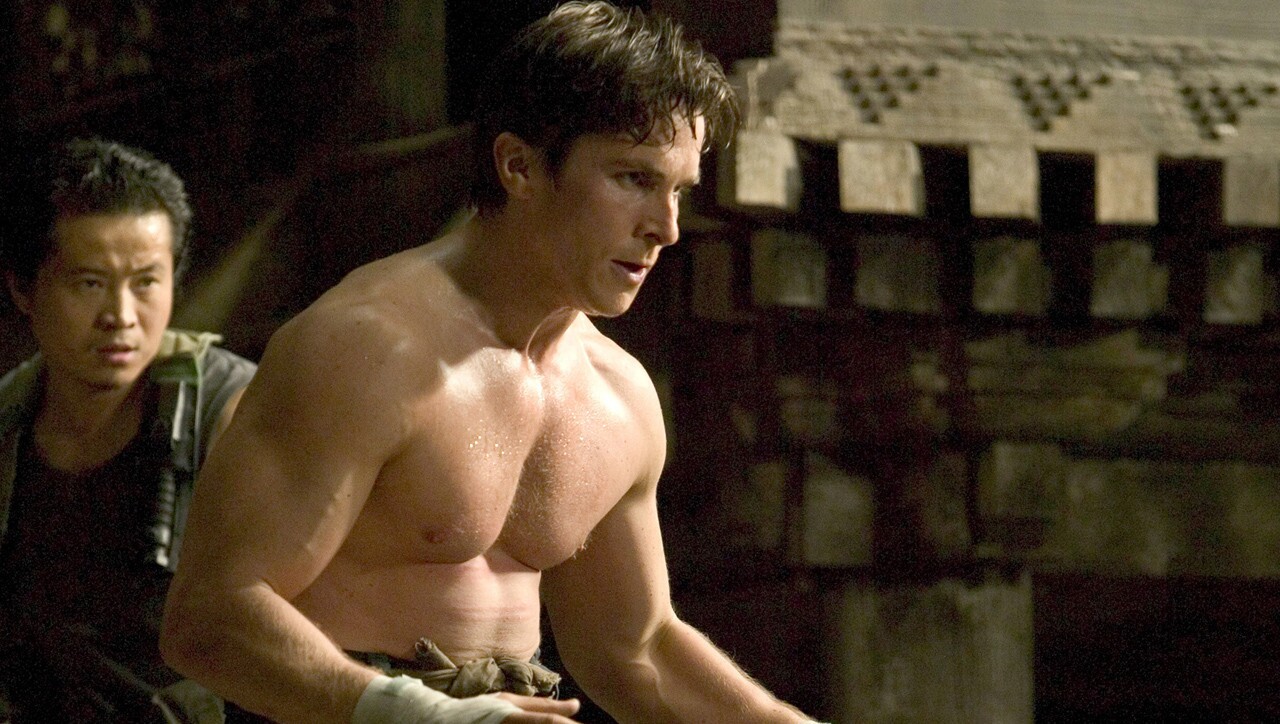 At 121 pounds after "The Machinist," Bale reached 220 pounds to play Batman and was told to slim down to 190 for the role. Bale then replaced muscle with a sizable paunch to fill into his role as Irving Rosenfeld in "American Hustle."
(David James / Warner Bros)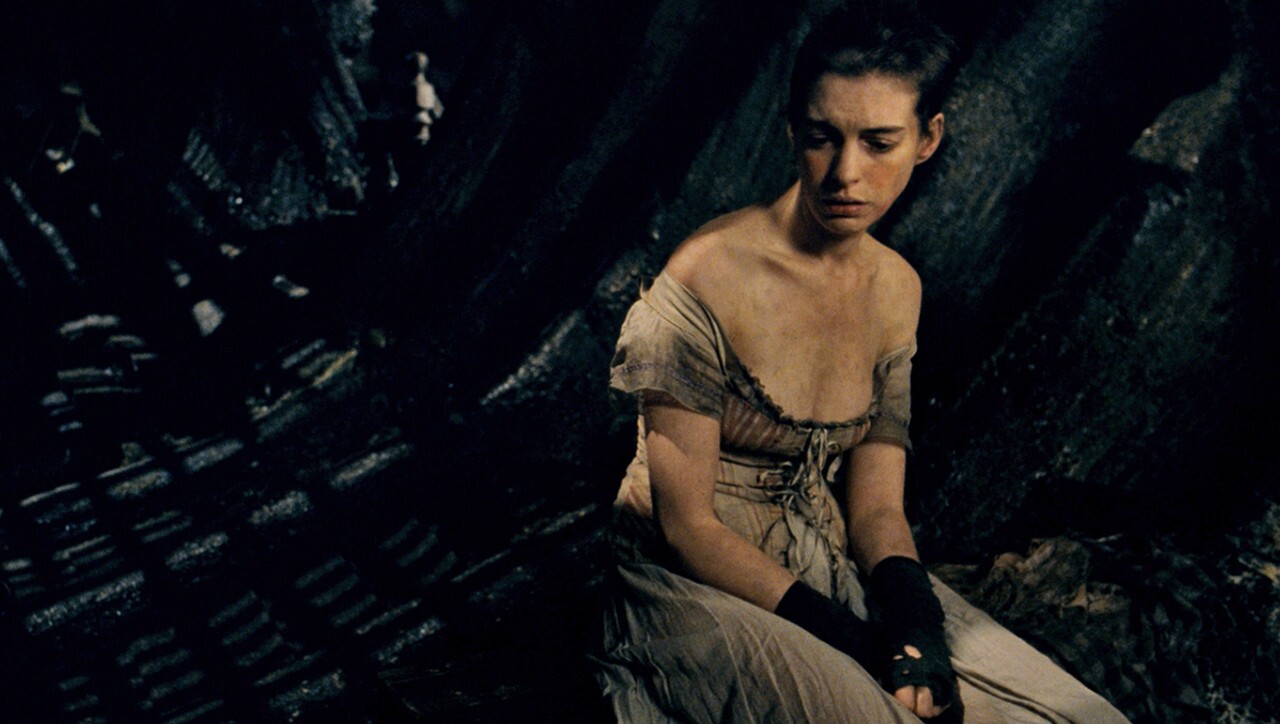 Hathaway lost 25 pounds to play the tuberculosis-stricken Fantine. "By the end, people were hugging me and they would get emotional because I felt so frail," she told the L.A. Times.
(Universal Pictures)
Jackman lost 15 pounds and later regained 30 pounds to convey his character Jean Valjean's eventual success. He said he avoided carbohydrates but ate seven times a day to maintain the physique of an emaciated "ox of a man."
(Universal Pictures)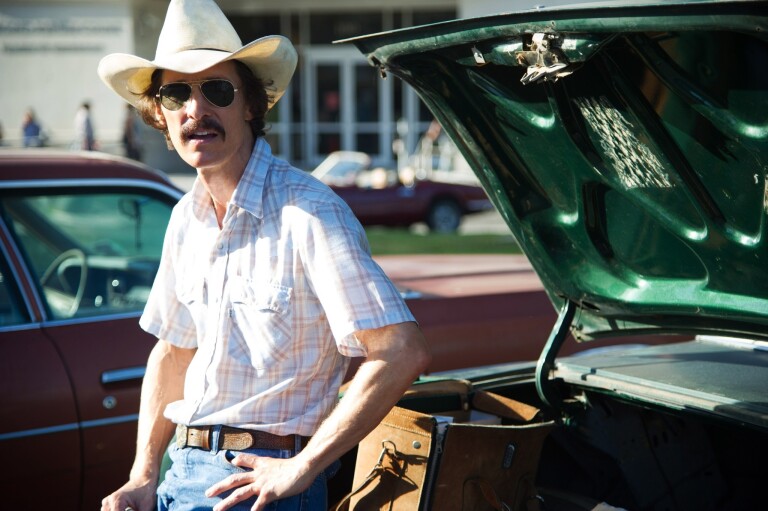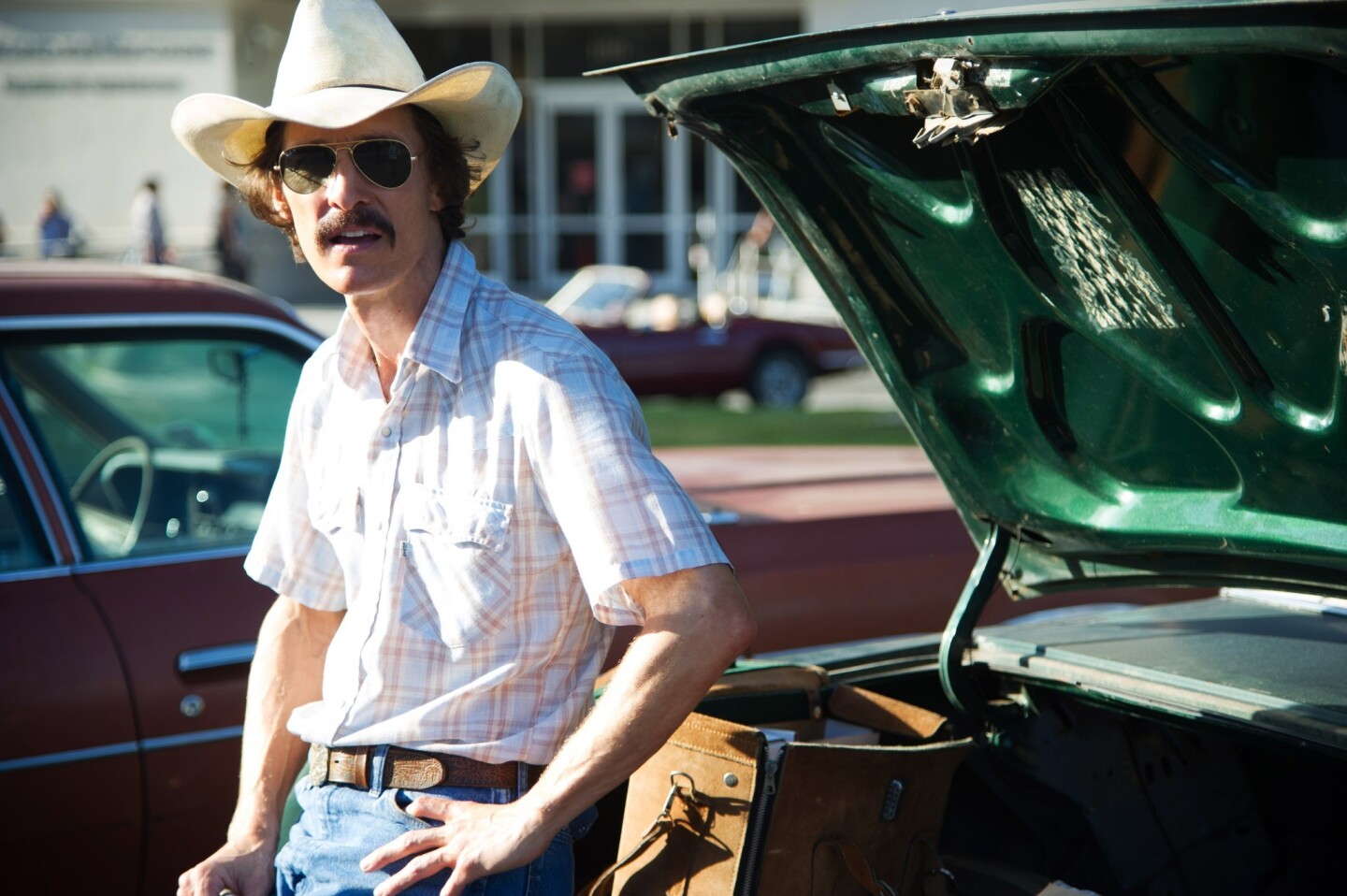 McConaughey lost more than 40 pounds to portray Ron Woodroof, a brazen Texan with HIV. The actor, who stuck to eating the foods he wanted but was stringent about portion control, said he phoned actor Tom Hanks for advice on slimming down.
(Anne Marie Fox / Focus Features)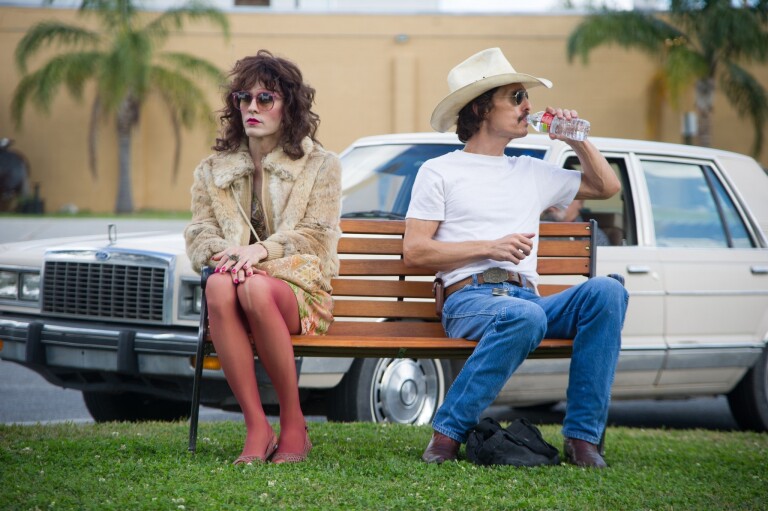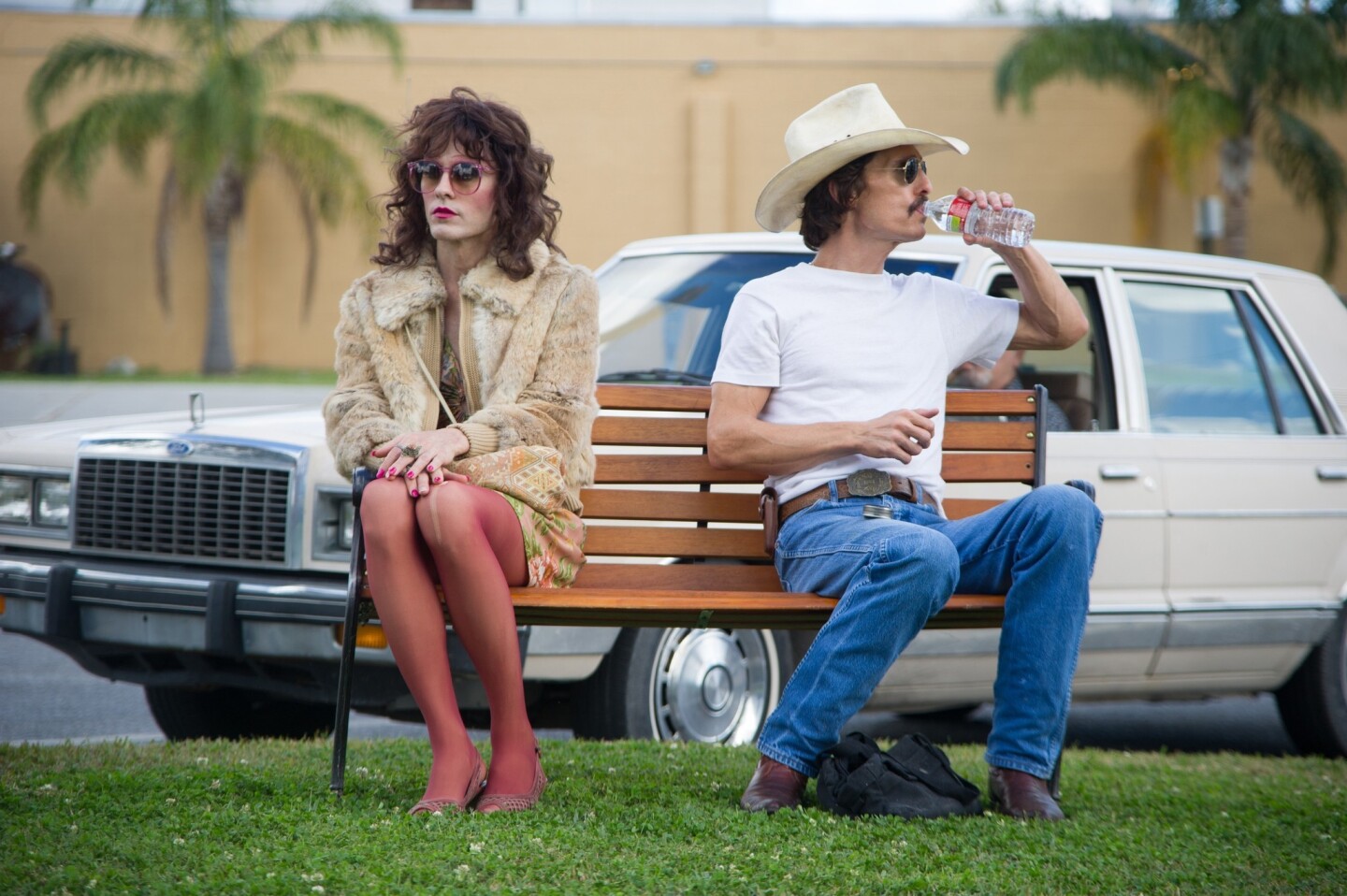 Leto, left, who said he stopped counting after surpassing 30 pounds lost, weighed 114 pounds by production time.
(Anne Marie Fox / Focus Features)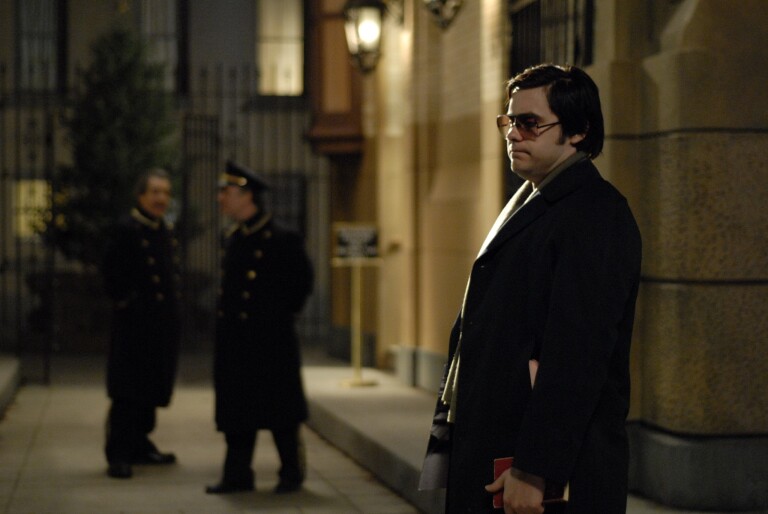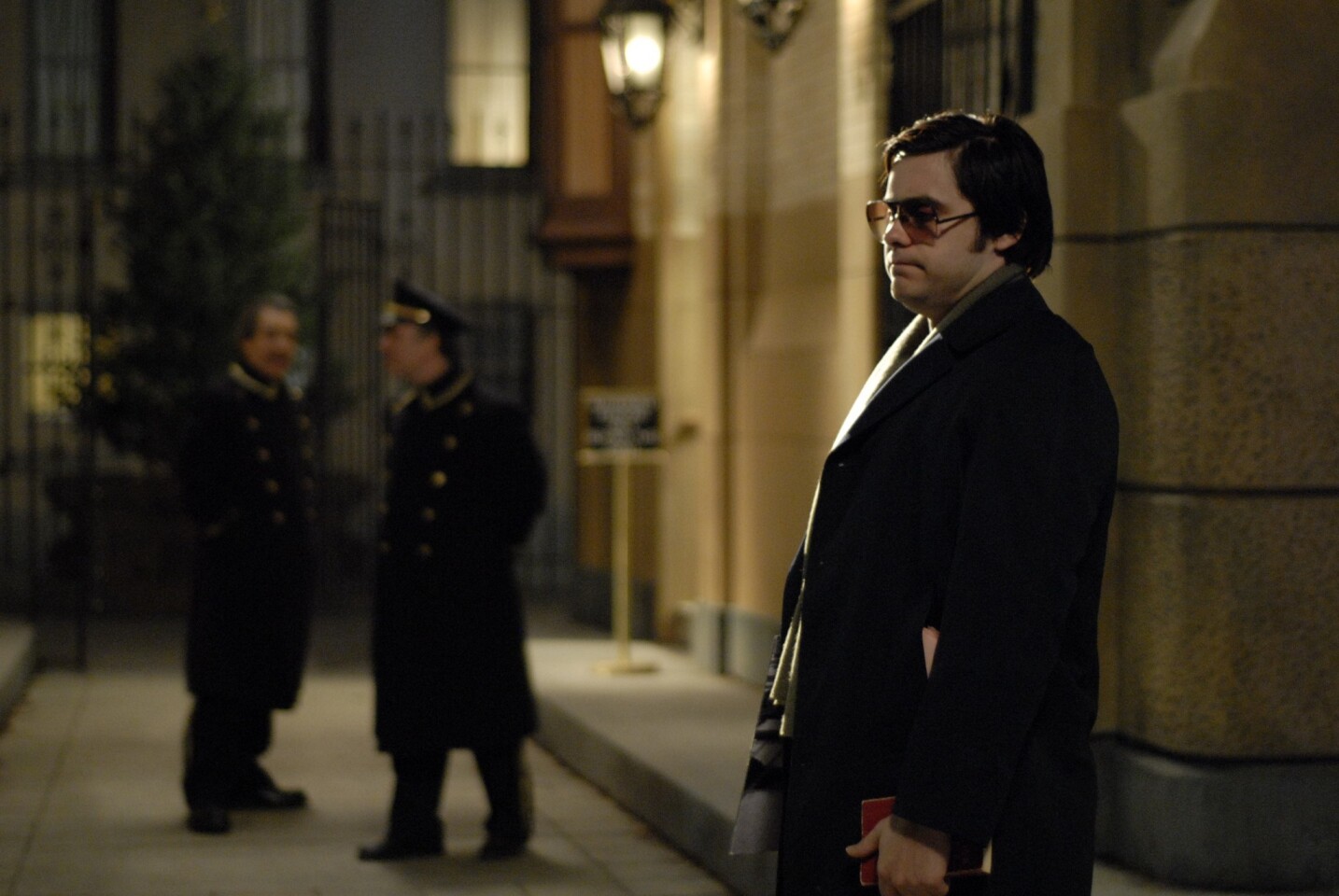 Leto piled on 67 pounds to play the man who murdered John Lennon, gorging on unhealthy foods and a special combo: pints of melted chocolate ice cream spiked with olive oil and soy sauce.
(JoJo Whilden / Peace Arch Entertainment)
De Niro packed on 60 pounds during production, reaching a solid 215 pounds to portray an older Jake LaMotta. Scenes featuring a heftier De Niro were done with minimal takes because the actor tired so quickly.
(United Artists)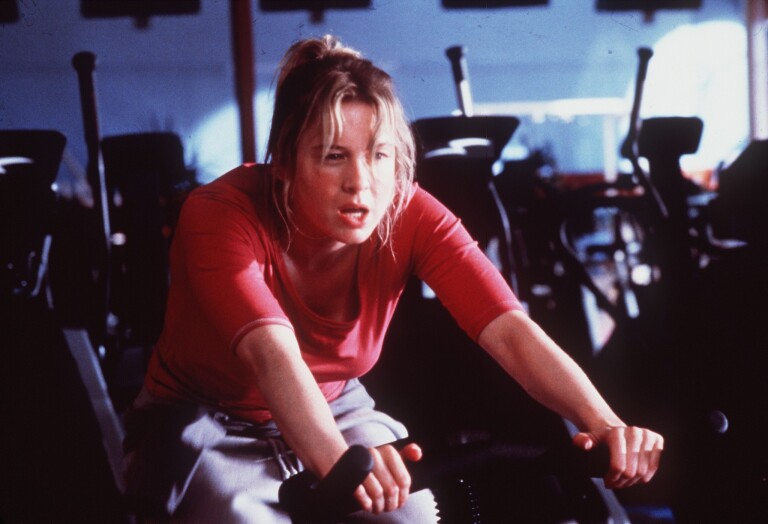 Zellweger, who had to gain 20 pounds to play Bridget Jones, scarfed down as many doughnuts and cheese pizzas as she could. For the sequel, she hired a nutritionist to guide her weight increase.
(Alex Bailey / Miramax Films)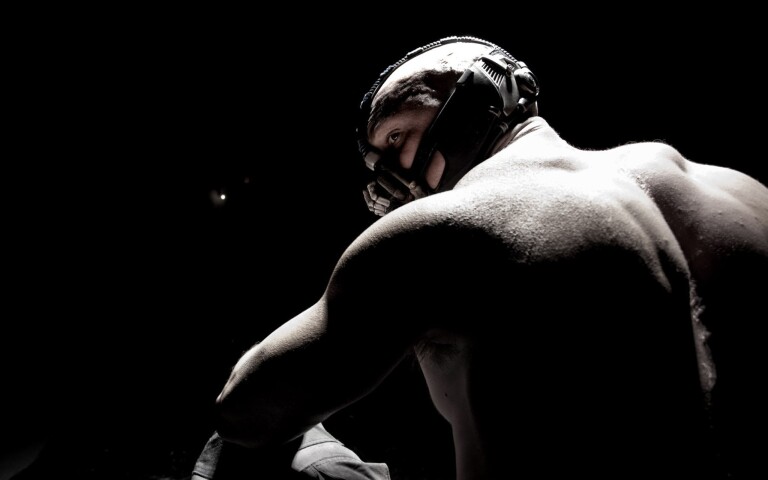 Hardy gained 30 pounds to play Bane, putting him just two pounds short of 200. Hardy, who expressed concern about making his weight goal three months before the shoot began, said, "it's a lot of fat and trickery."
(Wally Pfister / Warner Bros.)
Crowe found the 63-pound weight gain to be an appealing challenge. Crowe said that his first conversation about "Body of Lies" started with director Ridley Scott asking: "How would you like to put on a large amount of weight?"
(Franois Duhamel / Warner Bros.)
Already petite, Portman took 20 pounds off her frame to match the physique of a real ballet dancer. Costar Mila Kunis also lost 20 pounds for the role, ending at 95.
(Niko Tavernise / Fox Searchlight)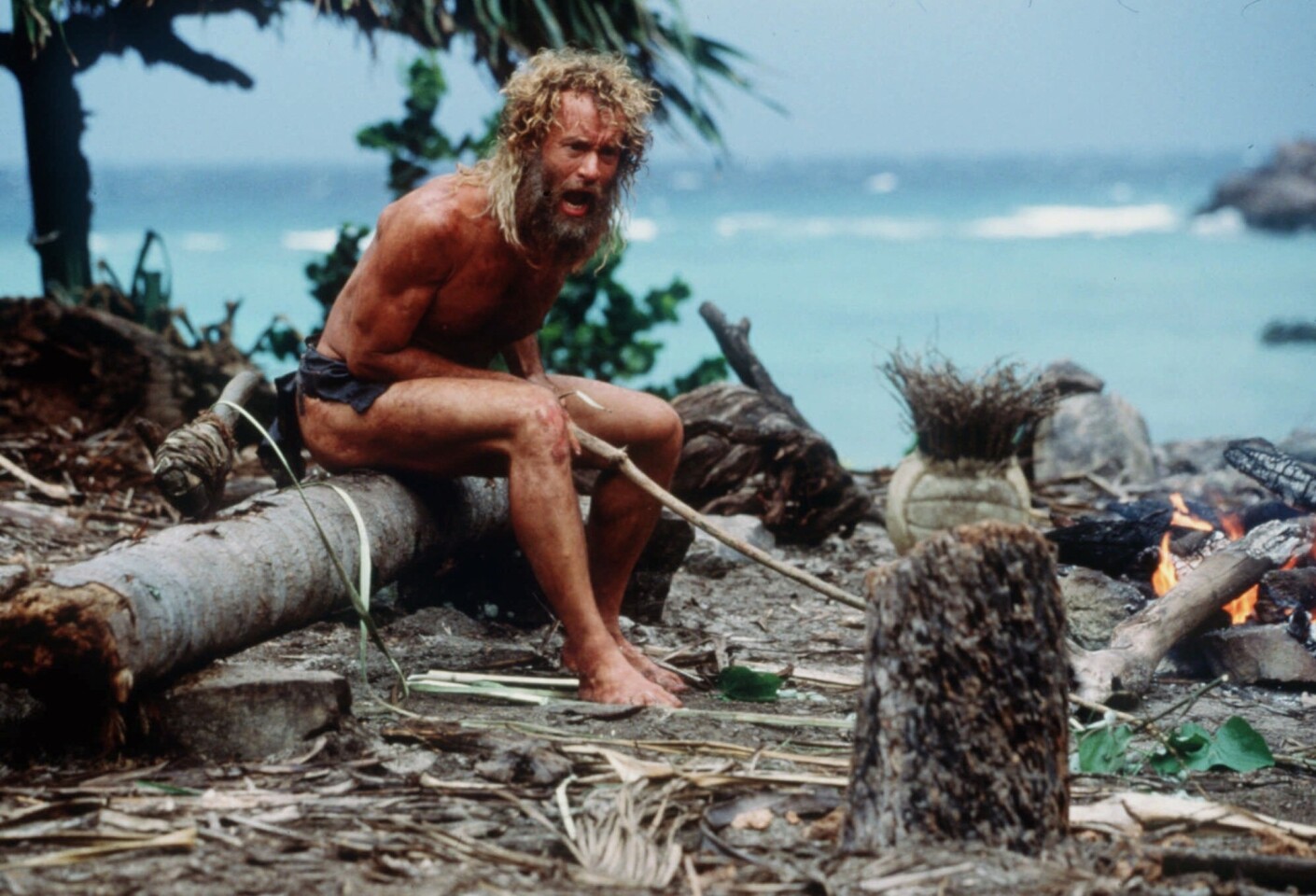 Hanks gained 40 pounds to portray his character's initially pudgy figure, then resumed filming a year later after he had lost more than 50 pounds.
(20th Century Fox / DreamWorks )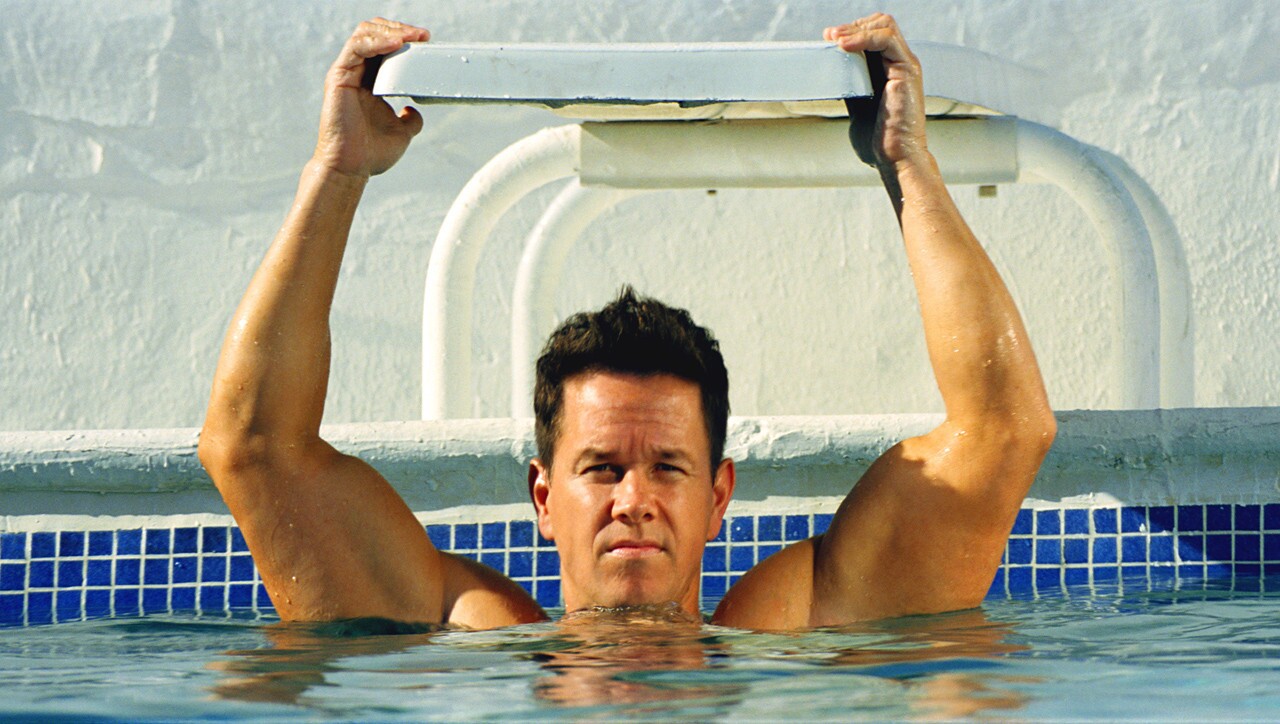 Wahlberg gained 40 pounds of muscle in seven weeks, ending at 205 pounds. Wahlberg said he ate about 10 to 12 meals a day, even waking up at midnight to make sure he didn't miss one.
(Paramount Pictures)
The rapper lost 52 pounds to play Deon, a gifted football player with terminal cancer, bringing him to 160. He relied on a liquid diet and ran on a treadmill for three hours each day to slim down.
(www.ThisIs50.com)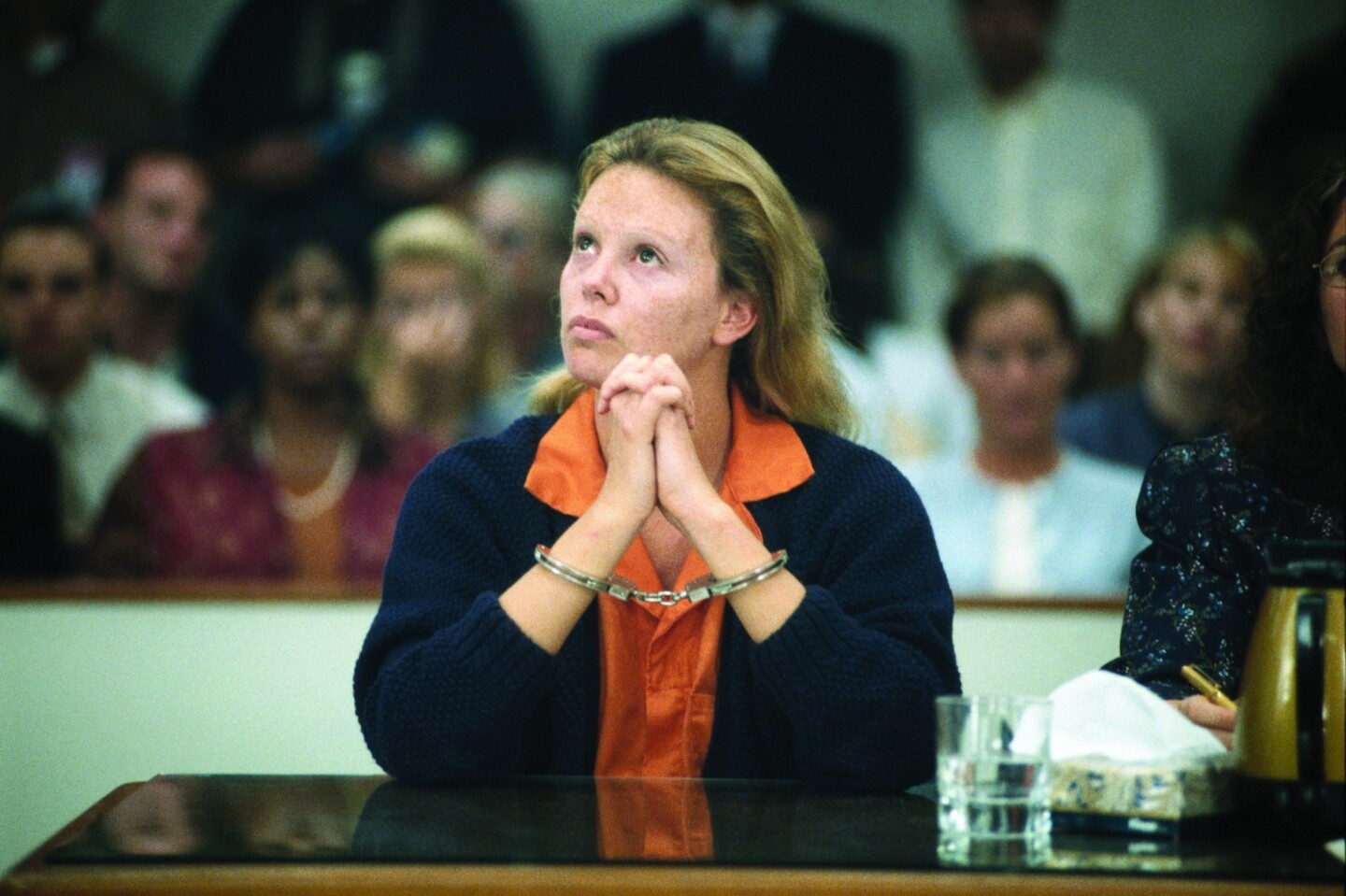 Theron gained 30 pounds to play Aileen Wuornos, a former prostitute turned serial killer. After getting sick of Krispy Kreme doughnuts, Theron said she was never found without a bag of potato chips.
(Newmarket Films)
Evans needed to put on 20 pounds of muscle for the role, but his fast metabolism hindered him. "Working out sucked, eating sucked more. You get to a point where you just can't even look at another piece of chicken," he said at a news conference.
(Jay Maidment / Marvel Studios)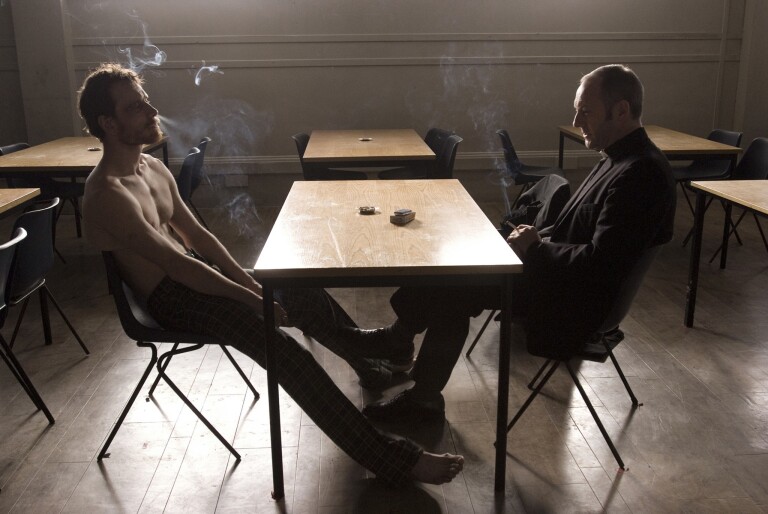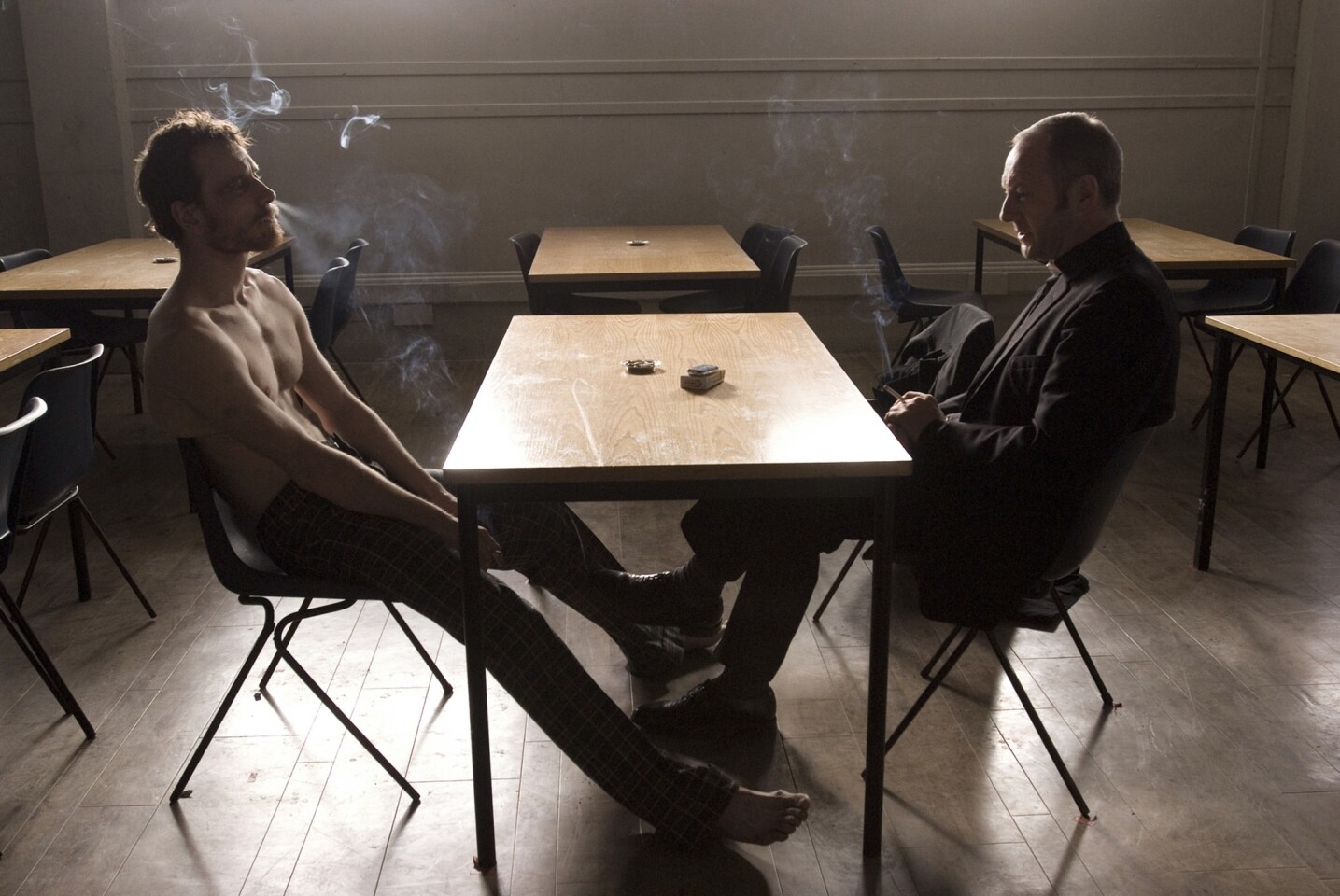 Fassbender continued losing weight throughout the film shoot, ending at 127 pounds. The actor, who stuck to a diet of berries, nuts and sardines, said he attempted a two-week fast to see what it was like.
(Blast Films / IFC Films)
With her stringy gray wig, elastic-waisted jeans, frumpy sweater and thick glasses, Melissa Leo is barely recognizable as the middle-aged loner Holly Jones in the recent kidnapping drama "Prisoners." She disappears so fully into the role that it's almost hard to imagine she nearly passed on the film.
Speaking at the Envelope Screening Series, Leo discussed why she hesitated to take on the role, what finally convinced her and how she approached her character.
Leo said her first reaction to the "Prisoners" screenplay was: "Well, it's a fascinating and well-written script, but no thank you." Pressed further, she watched director Denis Villeneuve's film "Incendies," was impressed, and then agreed to meet with him.
Villeneuve, Leo said, "understood that I was fearful. ... I was hesitant -- do we need to make a movie about children being abducted at all? And he saw that point, and he didn't veer from that point and try and convince me somehow. I felt from him he saw something much deeper. And now I've seen the film, and it's a film about so much more than simply the abduction of them. It's about human behavior in extreme conditions."
VIDEO: 'Prisoners' cast and crew discuss film
Leo also spoke about inhabiting the role of Holly. "I like a character who's a ways away from me," she said. "I like to reach and find her and bring her to me. I know somewhere I always come along; that's the innate difficulty for an actor. In the end, you are always yourself in all the roles. But with Holly, I felt so compelled to disguise myself as her."
While she did disguise herself, Leo said she wasn't necessarily trying to distance herself from an evil character.
"What she does is undoubtedly evil," Leo said, "but I think that it's really amazing that by the end of the story you have in fact heard all of Holly's story and you cannot just say, 'Oh she's evil.' That in fact she too had reasons. So I think it's more to do with incredibly difficult circumstances and who she was in her foundation to begin with."
For more from the cast and crew of "Prisoners," watch the video above and check back for more highlights.
ALSO:
A turn, a snap, a fall: Signatures of the stars
Films inspired by true events walk a tricky line
Spirit Award noms a timely stamp of approval for deserving films
---
The complete guide to home viewing
Get Screen Gab for weekly recommendations, analysis, interviews and irreverent discussion of the TV and streaming movies everyone's talking about.
You may occasionally receive promotional content from the Los Angeles Times.