'Suicide Squad' director addresses reshoot rumors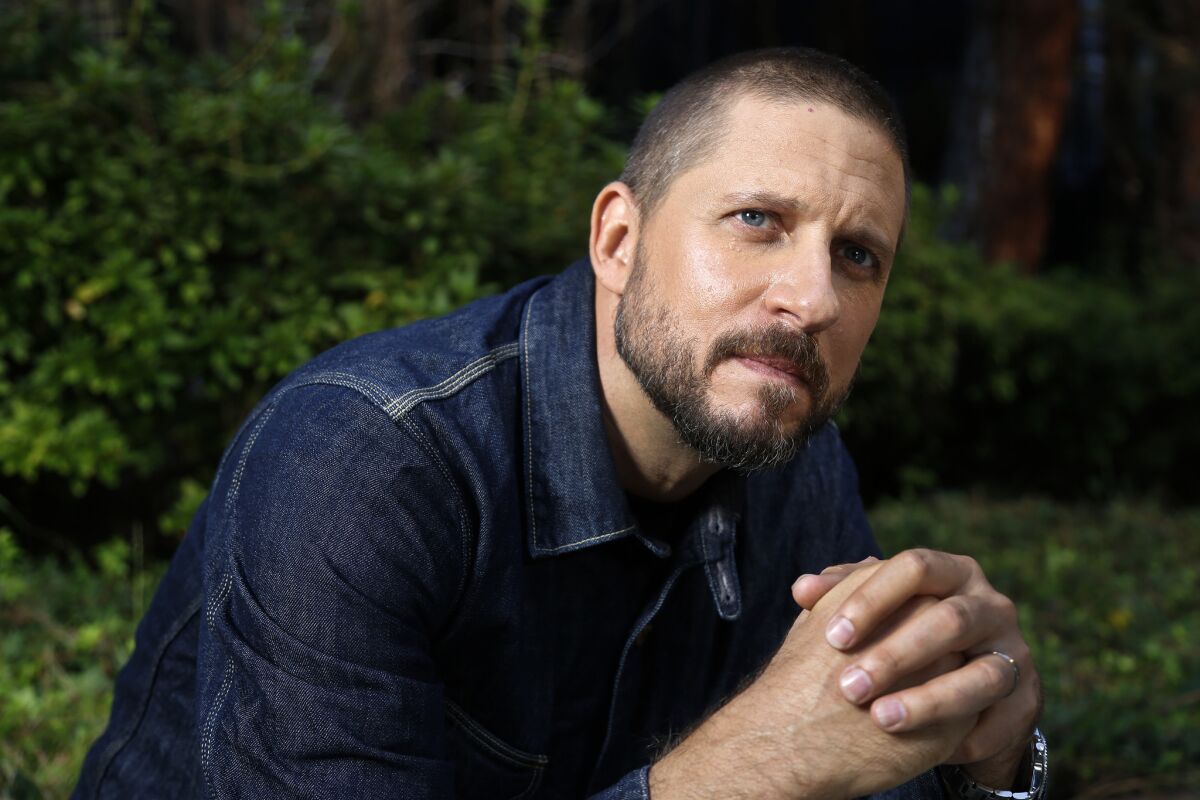 Just hours after a new trailer for "Suicide Squad" debuted on the MTV Movie Awards, the film's director David Ayer addressed the rumors that Warner Bros. was doing reshoots to add more humor to the picture. He took to Twitter, calling the speculation "silly."
"When a studio loves your movie and asks what else you want, go for it!" he tweeted.
The next big DC action flick has been the source of much recent whispering following poor critic reviews of "Batman v Superman: Dawn of Justice," many of which felt the superhero film was too serious. Actor Jai Courtney, who plays Captain Boomerang, confirmed the reshoots to "Entertainment Tonight," but refuted the notion that it was to change the tone of the film: "I wouldn't say we're going back to make it funnier."
Actors Will Smith, Margot Robbie, Jared Leto and Cara Delevingne of the villainous comic-book team showed up at the MTV Movie Awards to tease the much-anticipated picture with a new trailer. Said clips presented quite a different feel and vibe from the reel of footage presented to fans at last year's San Diego Comic-Con. Gone was the ultra-serious score, replaced with a rousing, "Guardians of the Galaxy"-type soundtrack, similar to the sneak peek released in January set to Queen's "Bohemian Rhapsody." Clearly, "Suicide Squad" is trying to generate a covetable, but very difficult to re-create mix of violence and humor (a.k.a. that lucrative "Deadpool" feeling).
And perhaps this explains why Leto decided to share these words with the world at the award show: "Sweat, blood and semen ... it's all in this movie. It was the experience of a lifetime and I can't wait to share it with you crazy ..."
Whatever that means, it definitely drums up a very different type of film than the most recent superhero fare from WB.
"The worst superheroes ever," as Smith described his castmates, is composed of a collection of comic-book baddies given a suicide mission to save the day. If they win, they get their freedom; if they fail, then the world is short a group of nefarious bad guys -- hence the name.
The movie "squad" is made up of Smith (Deadshot), Delevingne (Enchantress), Robbie (Harley Quinn), Leto (the Joker), Joel Kinnaman (Rick Flag), Courtney (Captain Boomerang) Karen Fukuhara (Katana), Jay Hernandez (El Diablo), Adewale Akinnuoye-Agbaje (Killer Croc) and Adam Beach (Slipknot).
Only time will tell how the audience responds to "Suicide Squad," which will premiere Aug. 5.
Get your life! Follow me on Twitter: @TrevellAnderson.
ALSO
Guns N' Roses is back. But where are Axl Rose's snake hips?
Irreverent MTV Movie Awards honor Will Smith, Melissa McCarthy, 'The Force Awakens'
'Game of Thrones': Three-eyed raven soothsayers, pinball games and Faye Dunaway -- inside the L.A. premiere
---
Get our L.A. Goes Out newsletter, with the week's best events, to help you explore and experience our city.
You may occasionally receive promotional content from the Los Angeles Times.