Telluride Film Festival dedicated to Roger Ebert
Roger Ebert, the Pulitzer Prize-winning film critic, died on Thursday at age 70. He had battled cancer on and off for the final decade of his life. Ebert lost his jaw and his ability to speak following a surgery to remove cancerous tissue in 2006, but for the final few years of his life, he continued to connect with his readership through prolific use of social media and his blog.
(Charles Rex Arbogast / Associated Press)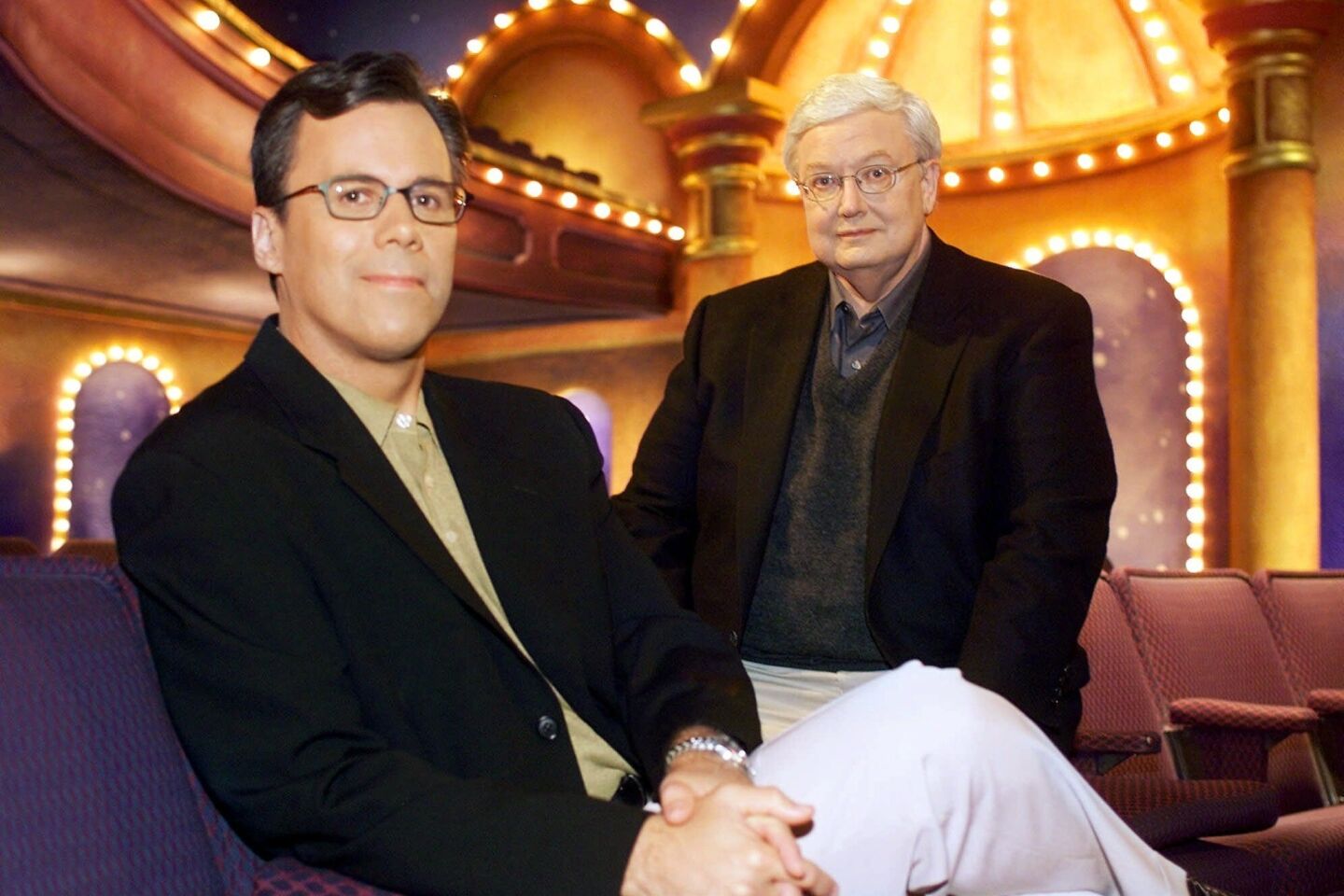 After Siskel died in 1999 following complications from a surgery to remove a cancerous brain tumor, Ebert continued the show with a rotating series of guest critics, before pairing permanently with fellow Chicago journalist Richard Roeper in 2000. When Ebert underwent his own cancer surgery in 2006, Roeper continued to host the show for two more years with a variety of guest critics.
(Fred Jewell / Associated Press)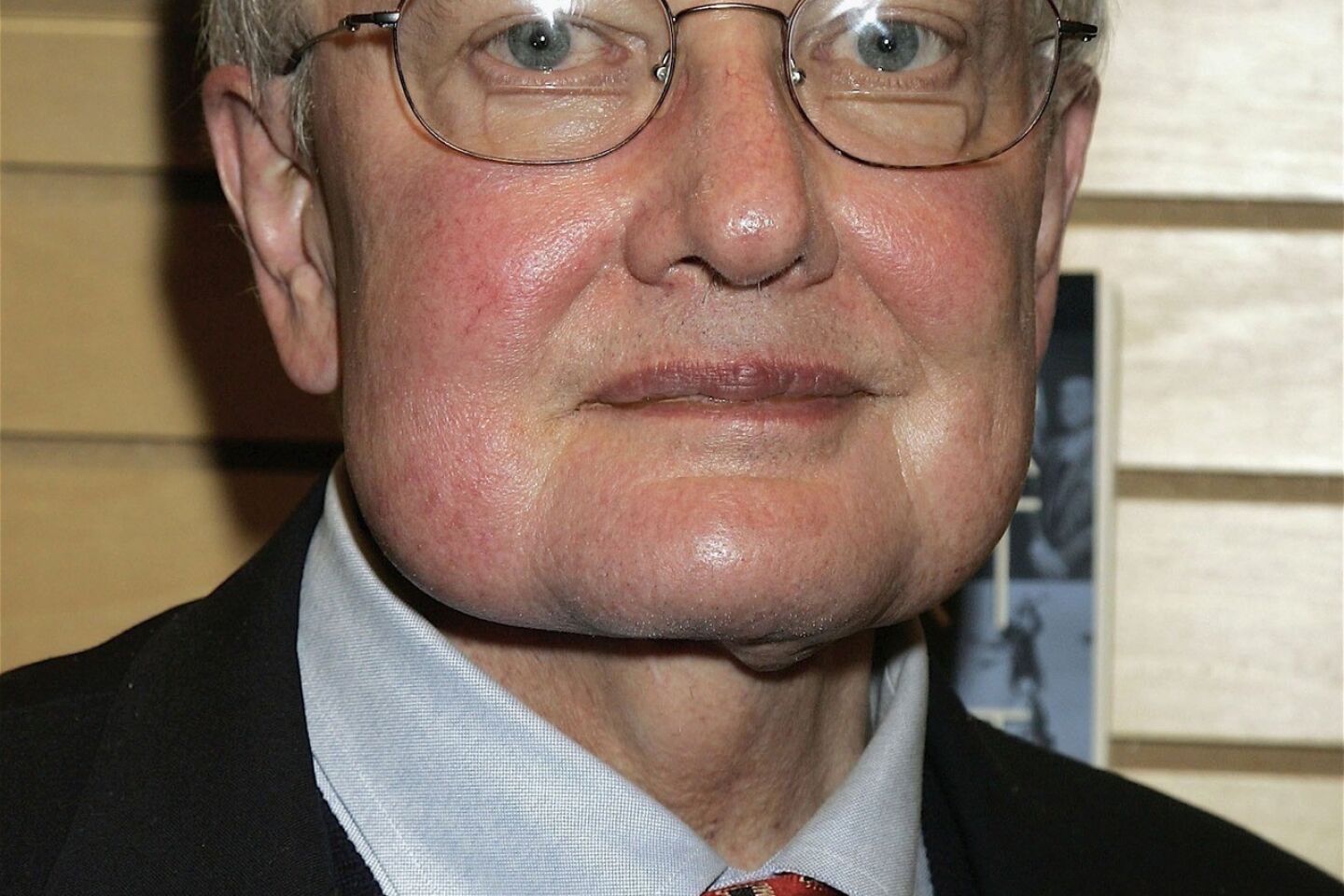 Despite his fame as a TV personality, Ebert never let his duties as a newspaper film critic waver. He continued to publish hundreds of reviews a year and wrote several books, including his memoir, "Life Itself," in 2011. Ebert won the Pulitzer Prize for criticism in 1975.
(David Livingston / Getty Images)
In 2005, Ebert was awarded a star on the Hollywood Walk of Fame. He was the first film critic to be awarded the honor. Here, he is with Richard Roeper.
(Ric Francis / Associated Press)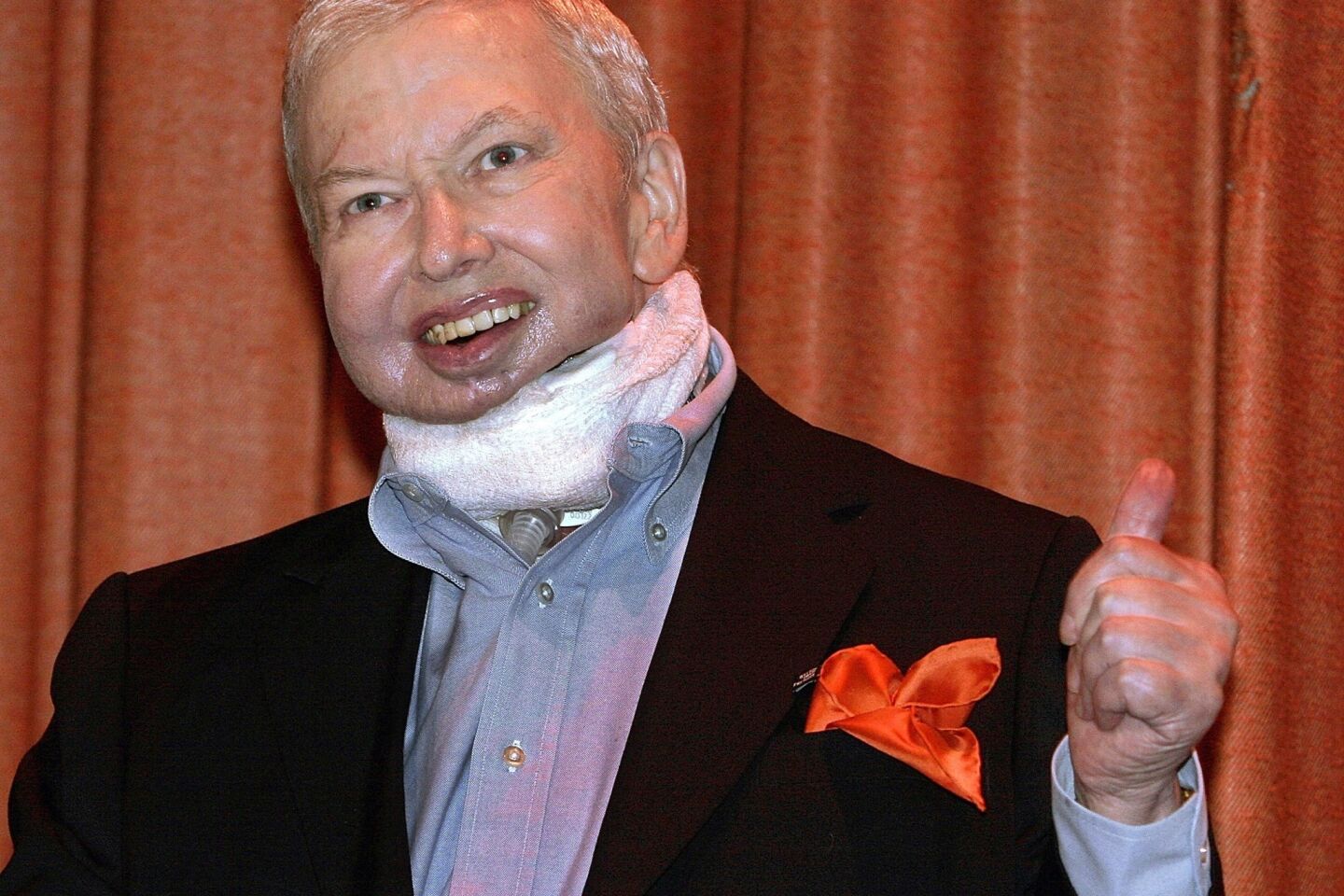 In 1999, Ebert began what has become an annual film festival at his alma mater, the University of Illinois at Urbana-Champaign. The festival, which was originally called "Roger Ebert's Overlooked Film Festival," is now just called "Ebertfest." While Ebert himself originally hosted the post-screening Q&As, the job was given to a variety of people following Ebert's loss of voice.
(Seth Perlman / Associated Press)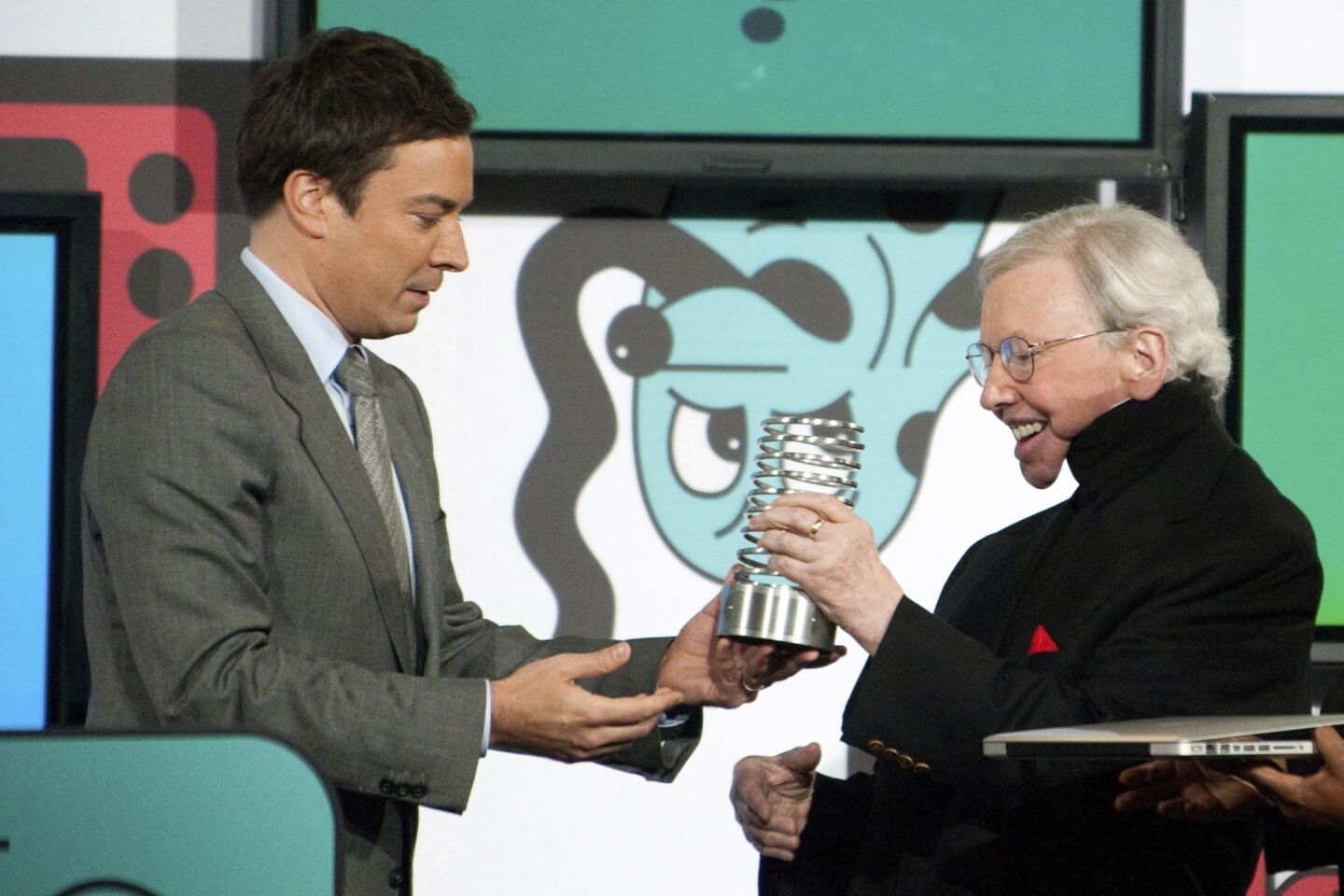 Ebert gave few TV appearances following his jaw surgery in 2006, but he continued to write and tweet and began discussing more than film. In his blog posts, he tackled art, food, religion and politics. As a result of his increased online presence, he attracted a new generation of readers and fans and won the Person of the Year Award at the 14th annual Webby Awards in 2010.
(Charles Sykes / Associated Press)
The Telluride Film Festival announced Thursday morning that this year's edition of the annual Colorado mountainside event will be dedicated, in part, to Roger Ebert. The celebrated movie critic and media personality was a long-time fixture at the festival and one of its most vocal champions prior to his passing in April.
"I'm deeply touched that the board of the Telluride Film Festival decided to honor Roger this way," Ebert's wife, Chaz, said in a statement. "Roger loved going to film festivals to find little movie gems and always had a soft spot for Telluride in particular. He admired the wide diversity of films and the fact that, in many cases, it offered attendees their only chance to see certain important retrospectives."
An anonymous contribution was also made in Ebert's name toward the opening of the 650-seat Werner Herzog Theater at the festival. Ebert and Herzog were long-time friends and admirers of one another. In an essay in the festival's program, Herzog wrote of Ebert, "He was the last mammoth alive, the last to create excitement and intelligent discourse about movies.… His passing signifies much, much more than the passing of one wonderful man."
WATCH: Trailers from Telluride
In addition to honoring Ebert, this year's festival is also dedicated to three other members of the film community who died in the last year: documentarian Les Blank, philanthropist and Telluride supporter George Gund, and writer and director Donald Richie.
The 40th edition of Telluride begins Thursday, with a lineup that includes Alfonso Cuarón's "Gravity," J.C. Chandor's "All Is Lost," Jason Reitman's "Labor Day," Alexander Payne's "Nebraska," Joel and Ethan Coen's "Inside Llewyn Davis" and Jonathan Glazer's "Under the Skin."
Over the last few years, Telluride has increasingly become a bellwether of the awards season to come, hosting the first public screenings of eventual Oscar best picture winners "Argo," "The King's Speech" and "Slumdog Millionaire."
ALSO:
Telluride Film Festival lineup includes 'Gravity', 'Labor Day'
Roger Ebert's last thumbs-up: Terrence Malick's 'To The Wonder'
'To The Wonder' producers and Ben Affleck on Ebert's final review
Follow Mark Olsen on Twitter: @IndieFocus
Get our L.A. Goes Out newsletter, with the week's best events, to help you explore and experience our city.
You may occasionally receive promotional content from the Los Angeles Times.