TIFF 2013: With 'Bad Words,' Jason Bateman starts a new chapter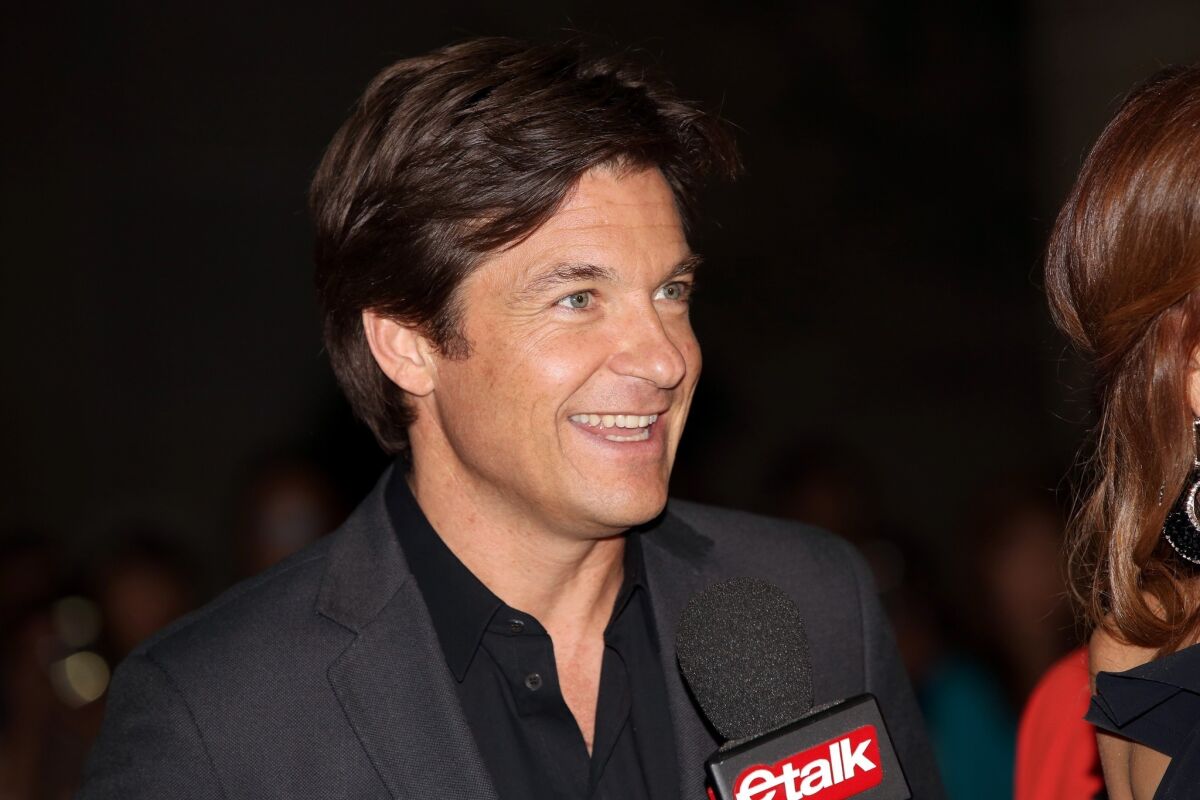 TORONTO--Though there was a boomlet of them a number of years ago, Jason Bateman didn't see any of the spelling-bee movies, documentary or fictional, back when they came out. He did check out "The 25th Annual Putnam County Spelling Bee" on the stage, he says, but it was a long time ago and he doesn't really remember it.
"I can't say I paid a lot of attention," he said. "I know, that's funny."
Indeed, it's all a little ironic, since Bateman now created the latest, sharpest and certainly most R-rated addition to the subgenre.
PHOTOS: Celebrities by The Times
Bateman makes his directorial debut with "Bad Words," a sadistic-sweet comedy he also stars in that world-premiered Friday night at the Toronto International Film Festival. In it, he plays Guy Tribly, a 40-year-old misanthrope inexplicably obsessed with winning a national spelling bee—yes, the one for pre-teen overachievers. Through a loophole he's able to get in, and once in, he proceeds to obliterate the field, when he's not eviscerating his opponents with insults and head games.
There's a humanity there, but barely, as Guy swears at, insults and mocks anyone in his path, which if you're trying to win a spelling-bee competition means a lot of elementary-school children. Guy keeps that up when he meets a 10-year-old opponent, the irrepressibly perky Chaitanya (Rohan Chand), though as the movie goes on the dynamic between them becomes more complex.
The movie's action centers on the spelling bee, both the ways Guy takes out his rivals and the larger culture of helicopter parenting that goes with it (though the latter is mercifully not overdone).
PHOTOS: Fall movie sneaks 2013
The title, needless to say, may not be an accident: There are significant "Bad Santa" overtones to a character who's surrounded by children carrying on with a kind of hilarious obnoxiousness, drinking heavily while he's at it. The funny moments—and there are plenty of them—turn on just how outlandishly Guy will behave, like when he takes a child to a prostitute and then out for ice cream. (Asked after the screening if he believes there are any limits in comedy, Bateman paused, let a small grin come across his face, then said "Well, we pushed it there.")
But then he cited Archie Bunker, saying that if distaste is played for stupidity instead of racism, you can get away with a lot.
He also noted his "Arrested Development" creator Mitch Hurwitz, who is fond is saying that he sees it as the job of the people behind the camera to make characters as unlikable as possible and actors in turn to make them as likable as possible, which in this case means Bateman must have been plenty busy.
Bateman said in the interview he's wanted to direct for a long time and had been pressing his agents to find the right project.
PHOTOS: Hollywood backlot moments
When he received Andrew Dodge's script, he was hooked by its sharp wit and surprisingly emotional currents. (Guy, it turns out, is searching for something that is a bit more poignant than his mean raunchiness suggests.) He was, however, actually turned off by the lexical conceit.
"The fact that it involved a spelling bee was not on the plus side," he said self-deprecatingly. "I don't know if we need another spelling bee story."
Judging by many of the reactions, festival audiences believe we do. General audiences will soon get a chance to weigh in for themselves: Focus Features bought the movie after its premiere and will release it next year.
As for Bateman, his success co-starring in R-rated comedies like "Identity Thief" and "Horrible Bosses" now seems to be morphing into something more ambitious. "I've had a lot of great acting experiences, don't get me wrong," he said in the interview. "But what I really want to do now is direct."
ALSO:
TIFF 13: Did Steve McQueen's '12 Years a Slave' just change the game?
TIFF 13: Assange pic 'Fifth Estate' a crystal ball into fall
Chilly climate among 'Blue Is The Warmest Color' actors and director
Follow me on Twitter at https://twitter.com/ZeitchikLAT
---
Get our L.A. Goes Out newsletter, with the week's best events, to help you explore and experience our city.
You may occasionally receive promotional content from the Los Angeles Times.