11 Images
10 must-see movies at the 2012 Toronto Film Festival
Maiken Baird's new documentary chronicles a challenging year in the lives of sisters Venus and Serena Williams, two of the world's premier tennis players, as they grapple with competition, fame, illness, injury and personal relationships.
(Clive Brunskill / Getty Images)
This ambitious adaptation of David Mitchell's multi-threaded novel boasts three directors -- Tom Tykwer ("Run Lola Run") and the Wachowski siblings, Andy and Lana ("The Matrix" trilogy) -- as well as an ensemble cast featuring Tom Hanks, Halle Berry, Hugo Weaving, Susan Sarandon and Hugh Grant. Cast members will play multiple roles throughout the film, which weaves six storylines from different eras and settings across the globe.
MORE:
Trailer: Cloud Atlas trailer on iTunes
|
'Cloud Atlas' trailer and Lana Wachowski make debut
(Warner Bros.)
Having demonstrated tough-guy bona fides and an icy command of motor vehicles in last year's "Drive," Ryan Gosling now stars as a motorcycle stuntman who turns to crime to provide for his young family, pitting him against an ambitious police officer, played by Bradley Cooper. Director Derek Cianfrance also worked with Gosling in "Blue Valentine."
(Toronto International Film Festival)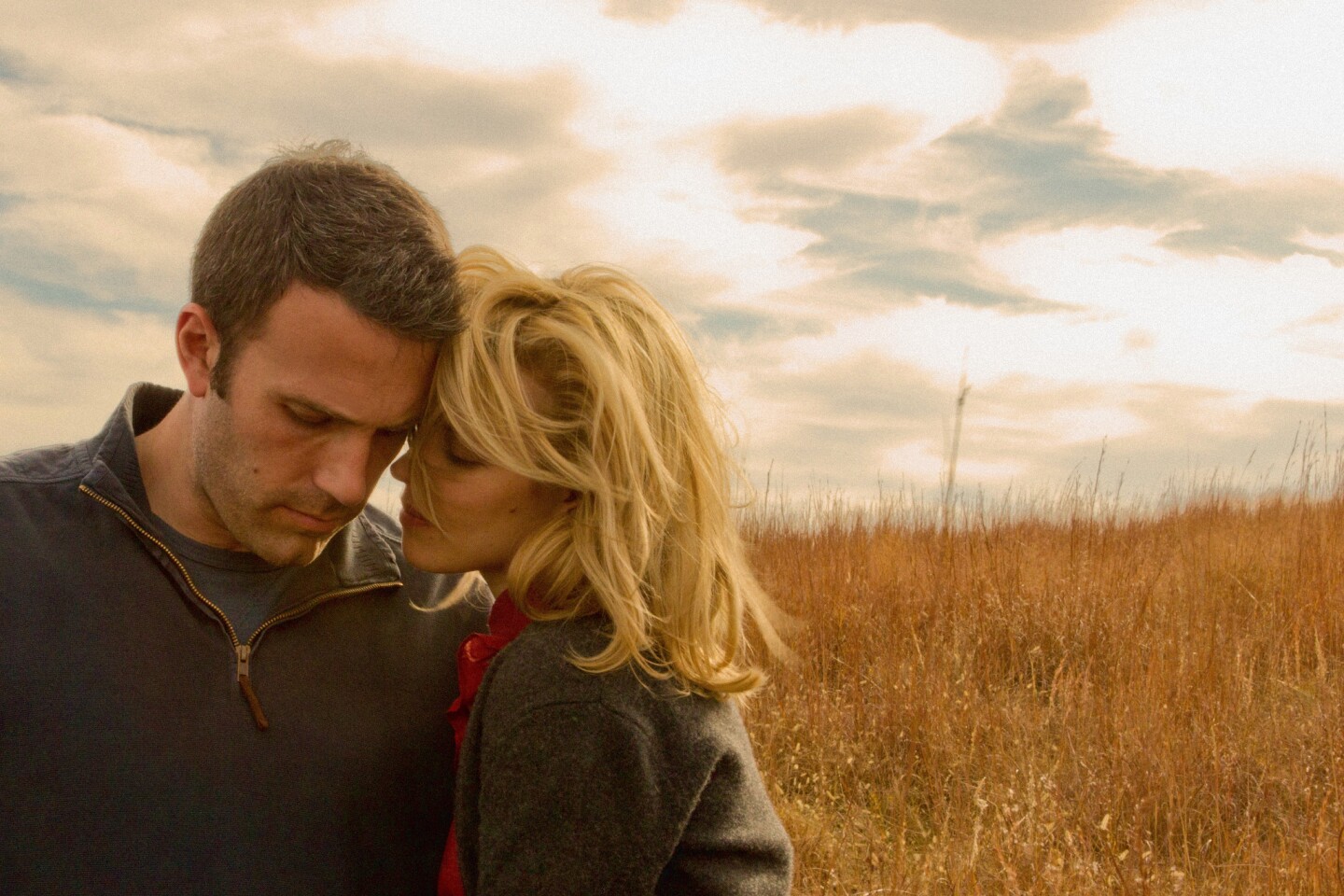 Auteur Terrence Malick's latest film is a romantic drama about a man reconnecting with a woman from his hometown after his marriage to a European woman falls apart. The film stars Ben Affleck, Rachel McAdams, Olga Kurylenko and Javier Bardem.
(Toronto International Film Festival)
David O. Russell ("I Heart Huckabees," "The Fighter") directs an adaptation of Matthew Quick's novel about a former high-school teacher (Bradley Cooper) who moves back in with his parents after a four-year stint in a mental institution; while there, he falls for an equally troubled young woman (Jennifer Lawrence). Robert De Niro and Jacki Weaver also star.
(Toronto International Film Festival)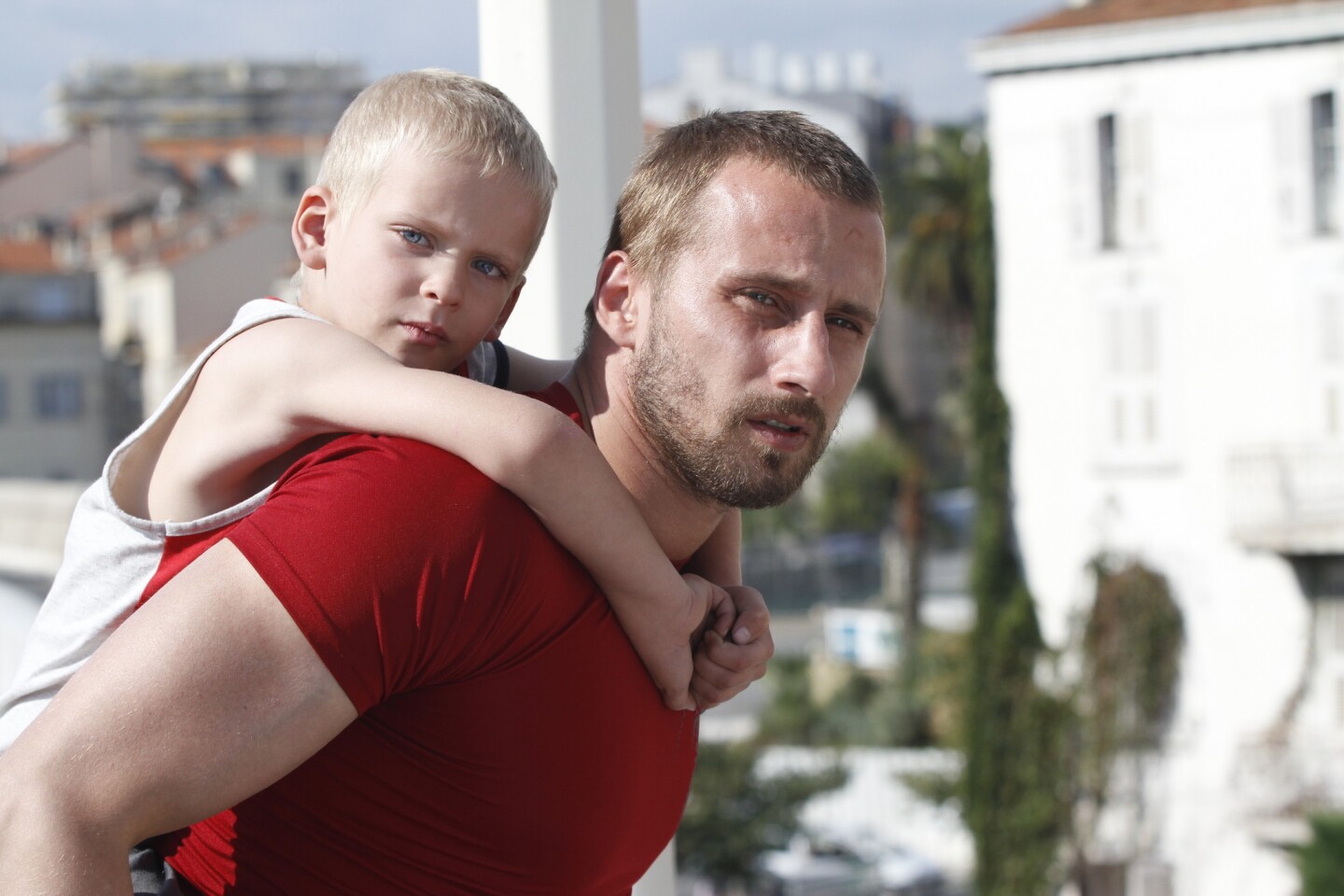 French director Jacques Audiard's follow-up to his 2009 prison drama "A Prophet" (an Oscar nominee for best foreign-language film) is a gritty love story starring Marion Cotillard ("La Vie en Rose," "The Dark Knight Rises") as an orca trainer and Belgian actor Matthias Schoenaerts ("Bullhead") as a violent, aimless security guard.
(Toronto film Festival)
Joseph Gordon-Levitt re-teams with "Brick" director Rian Johnson in this futuristic thriller, which will open the festival. Gordon-Levitt plays a low-level hired gun who disposes of mob targets when they're sent back in time into his sights. Complications arise when one day he recognizes his target as a future version of himself (played by Bruce Willis).
(Toronto Film Festival)
Oscar-bait alert! Bill Murray portrays Franklin Delano Roosevelt in this period drama set in 1939, when the president and wife Eleanor (Olivia Williams) hosted the king and queen of England (Samuel West and Olivia Colman) at their home in upstate New York -- the first visit of a reigning English monarch to the U.S.
(Toronto Film Festival)
Ben Affleck directs and stars in this political thriller based on the true story of a daring CIA rescue mission in the wake of the Iranian hostage crisis in 1979. Affleck plays a CIA agent tasked with exfiltrating six American diplomats from the Canadian embassy in Tehran by disguising them as members of a Hollywood film crew.
(Toronto Film Festival)
Director Joe Wright and actress Keira Knightley, who collaborated on the period dramas "Atonement" and "Pride & Prejudice," reunite for an adaptation of the well-known Tolstoy novel. The film also stars Jude Law and Aaron Taylor-Johnson.
(Toronto Film Festival)