Animator Frederic Back, two-time Oscar winner, dies at 89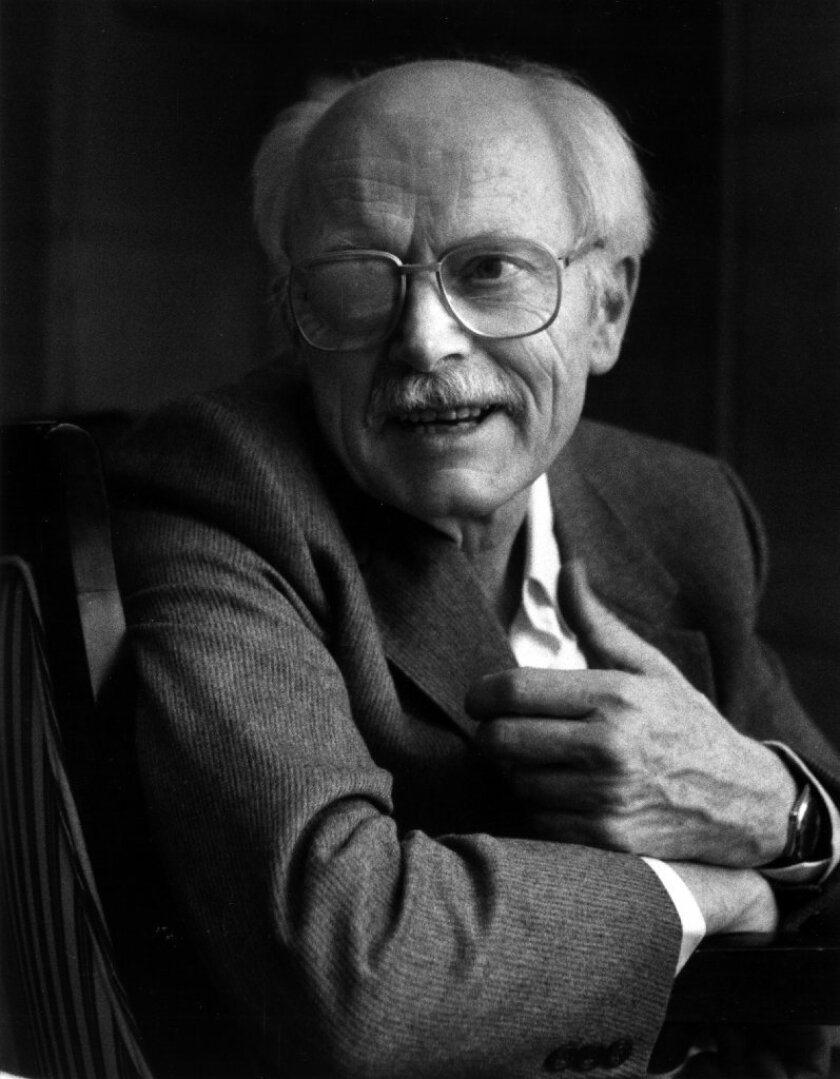 Frédéric Back, 89, who won two Oscars for his poignant animated short films, died Tuesday morning at home in Montreal, said his daughter, Suzel Back-Drapeau. The cause was cancer.
A beloved figure in the world of animation, Back was nominated for four Oscars over the course of his career. He was also a prolific artist and illustrator, getting his start in the graphics department of Radio-Canada's first-ever television station.
Back produced his first animation short, "Abracadabra" in 1970. Over the next decade he directed five more shorts, before making "Tout Rein," which was nominated for an Oscar for best animated short in 1981.
PHOTOS: Notable deaths of 2013
The film did not win that year but a year later his short, "Crac," made his name viable in Hollywood. The inventive film took a look at the industrialization of Montreal from the point of view of a simple rocking chair. It won an Oscar for best animated short.
After that he was able to do more ambitious projects and in 1988 won a second Oscar for best animated short for "L'homme qui Plantait des Arbres" ("The Man Who Planted Trees"). It was about a shepherd's quest to reforest a barren valley, and was the first of his films to use speaking roles to further the plot.
His nominated 1994 short, about the impact of pollution on the St. Lawrence River, was "Le Fleuve aux Grandes Eaux" ("The Mighty River").
"My films have become 'classics,' studied in universities and animation schools for their technical, artistic and cultural content," Back wrote in the detailed autobiography on his personal website. "That goes beyond anything I might have hoped for and still surprises me. It shows that politically engaged art is both possible and worthwhile."
Human disregard for the natural world and the havoc caused by pollution are topics that dominated his work, which is defined by its loose but well-rounded drawing style and cartoonish qualities.
Back was born April 8, 1924, in St. Arnuald, in what was then France but is now part of Germany. His father was the head of a wind band and his mother worked for a blind brushmaker. The family settled in Strasbourg where the young Back began drawing ambitious comics on his slate at a young age.
As a child he brought home stray cats, dogs and birds and his family always did their best to take care of them. He became a vegetarian and a vocal animal rights activist.
When Back was a a teen, his father moved the family to Paris in hopes of earning a more steady income. There the young Back discovered the joys of the Louvre museum. In Paris he studied drawing and later lithography.
During World War II the Back family suffered under German occupation, but young Frédéric Back found ways to continue studying art, taking classes at the École des Beaux-Arts de Rennes.
At the end of the war, when France was liberated, Back moved to Canada. Jack London's writing and Clarence Gagnon's paintings of the country spurred him to do so.
In Canada he married his penpal, Ghylaine Paquin. A few years later he was hired by Radio-Canada to create illustrations for its very first television network. It changed the course of his life, and he remained with the company throughout his career.
ALSO:
Photos: Notable deaths of 2013
Ned Vizzini dies at 32; author wrote openly about his depression
---
The complete guide to home viewing
Get Screen Gab for weekly recommendations, analysis, interviews and irreverent discussion of the TV and streaming movies everyone's talking about.
You may occasionally receive promotional content from the Los Angeles Times.